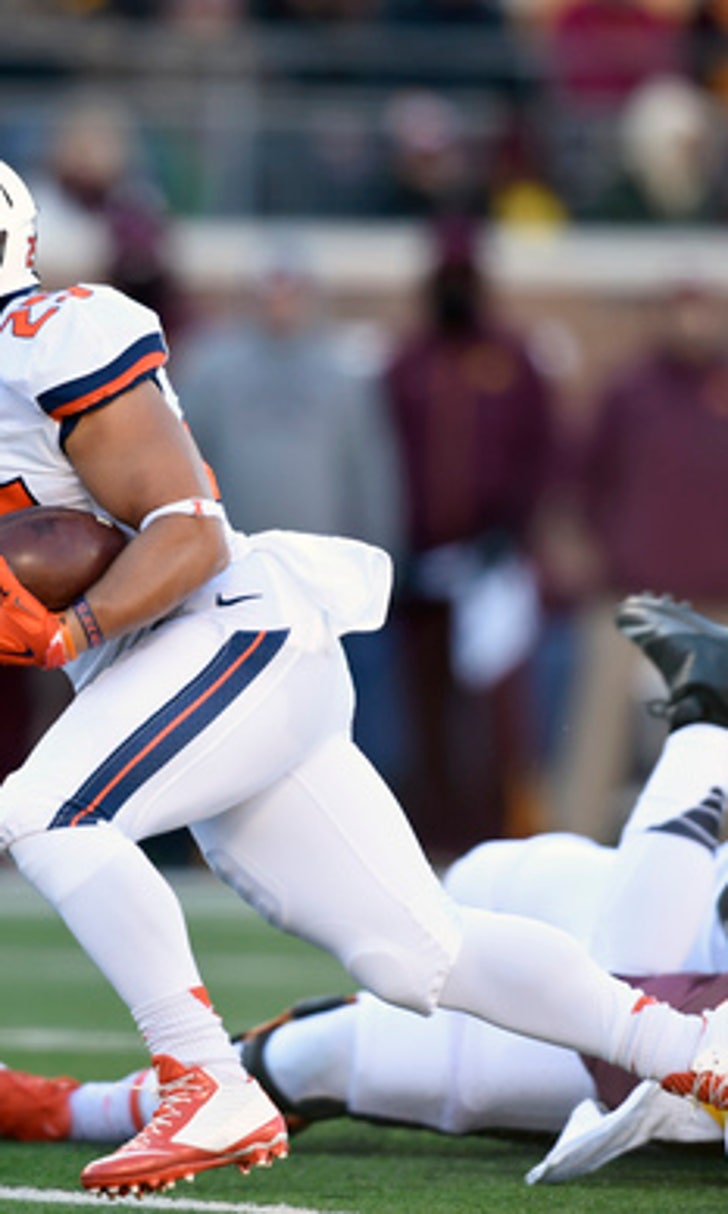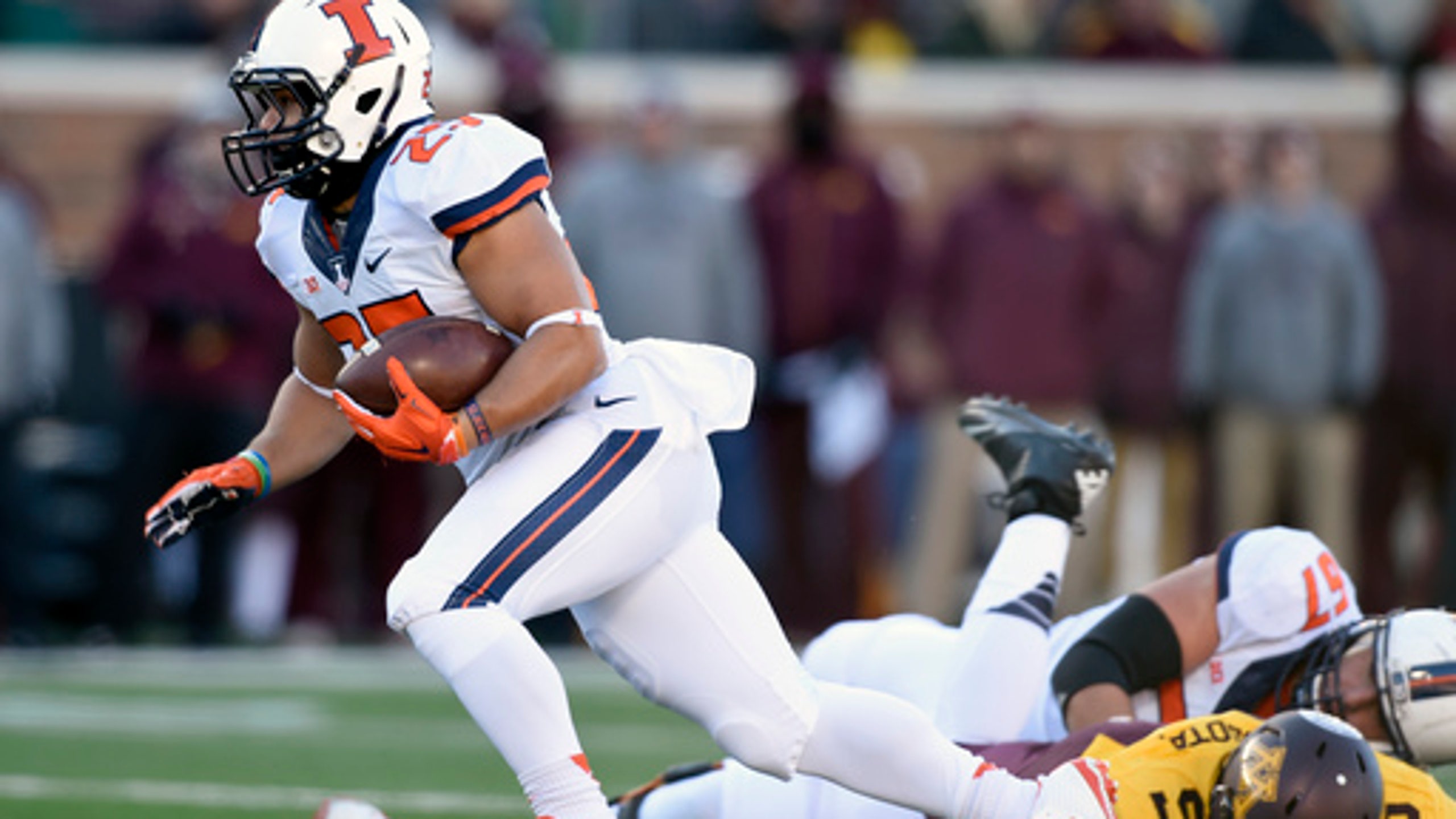 Almost gone, Illinois' Foster elected to stay - and score
BY foxsports • September 8, 2016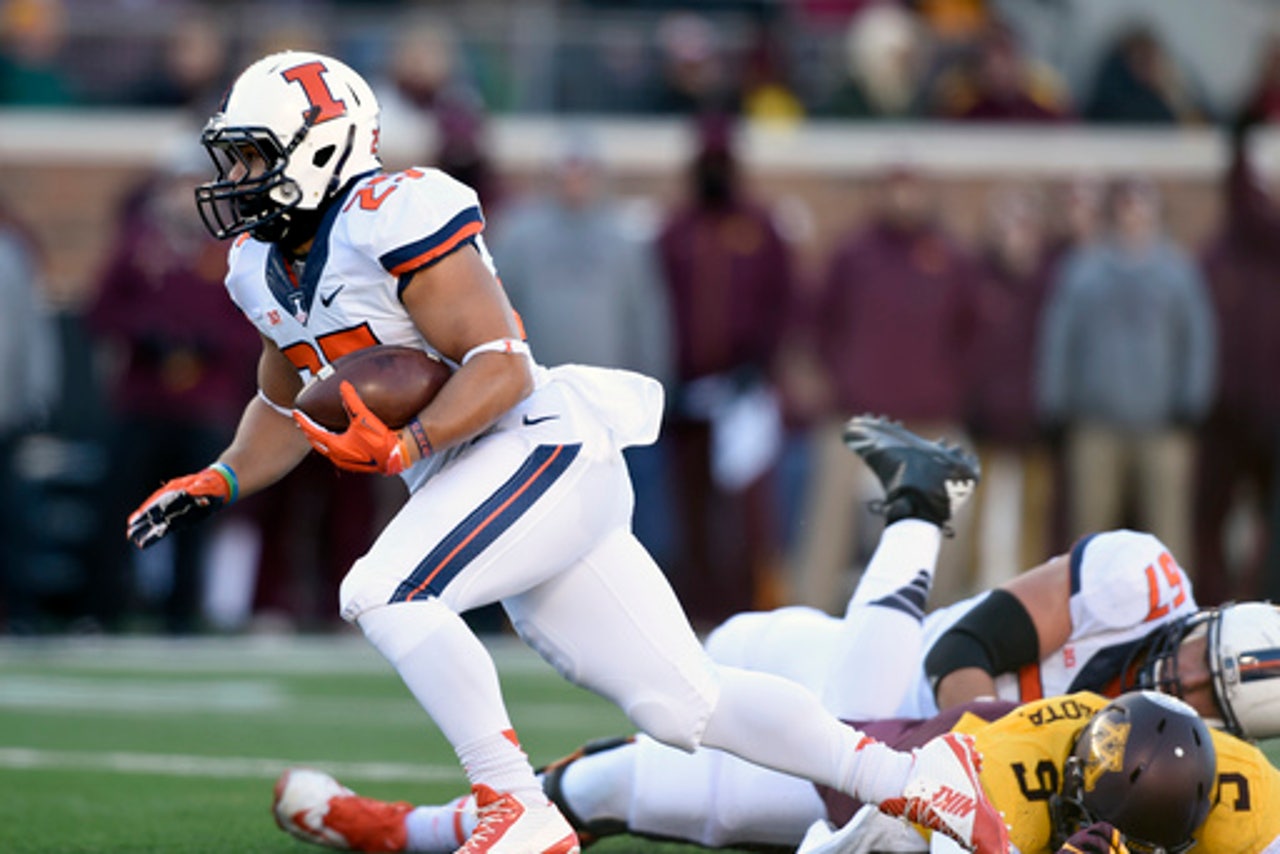 CHAMPAIGN, Ill. (AP) As a high school player in Peoria, big games and big runs were normal for Kendrick Foster. Thirteen times he topped 200 yards at Richwoods High School and 14 times he scored on runs of at least 50 yards.
But after last November's season-ending loss to Northwestern, Foster was barely playing at Illinois and wanted out .
Ten months later, Foster is still at Illinois, and he's the owner of a day like no other Illini running back has ever had.
The redshirt junior touched the ball just four times in Saturday's 52-3 win over Murray State. But two of those runs were 56-yard touchdowns and he finished with 118 yards. That's an average of 29.5 a carry, a school record.
''I felt like I was in high school again, I felt natural, having fun with my teammates,'' said Foster, who briefly took a knee and offered thanks after the second touchdown, before his offensive teammates surrounded him to celebrate.
That moment was a long way from Nov. 30, the Monday after Illinois' loss to Northwestern. Foster was a week removed from his best game at Illinois, an 11-carry, 57-yard performance in a loss to Minnesota. The primary back, Ke'Shawn Vaughn, was out with an injury. But when Vaughn returned against Northwestern, Foster didn't touch the ball.
So Foster announced on his Twitter account he planned to transfer. He says his family, and particularly his father, persuaded him to stay.
James Foster was a high school running back in Peoria in the 1990s, and after playing in junior college transferred to Illinois but never saw the field because of an injury.
''I had a lot of choices in front of me on the table and I chose to stay,'' Kendrick Foster said. ''My dad had a big say in it.''
First-year Illinois coach Lovie Smith says he knew little about that history. But he said Foster has been a steady presence since Smith was hired in March.
''My first day here, he was one of the bright-eyed guys looking at me. He's done everything we've asked him to do,'' Smith said.
That included losing weight, about 10 pounds, according to Foster. At just 5-9 and 195 pounds, Foster still is not the top back at Illinois. Most of those teammates who swarmed him to celebrate late in the second quarter Saturday were at least a full head taller.
The top job belongs to Vaughn, the 5-10, 210-pound sophomore whom both Smith and offensive coordinator Garrick McGee have made clear will get most of the carries in an Illinois offense that stresses the run.
But the lighter Foster is the first back off the bench. Against Murray State, he was a faster, more elusive change of pace from Vaughn.
On Foster's first touchdown, he burst through a huge hole and was too fast to be caught by the Racers. The second score required a little more finesse, with Foster heading right, then weaving left and right again before breaking up field. But again, once he hit his stride, there was no catching him.
Smith called the pair of touchdowns dream runs, particularly for someone in Foster's position.
''All running backs dream of scoring, longer runs, you know, breaking it and not getting caught from behind,'' he said. ''And you're a backup running back, at that. And you're going to have limited reps. You need to make the most of it.''
After wanting to leave Illinois, Foster now says he is just happy he stayed and has earned a chance to play with North Carolina coming to Champaign this Saturday.
''I was just so thankful. I'm just finally getting the opportunity to display my talent and show what Peoria, Illinois, produces,'' he said.
---
Follow David Mercer on Twitter: (at)davidmercerAP
---
Online: Associated Press college football coverage: http://www.collegefootball.ap.org/
---