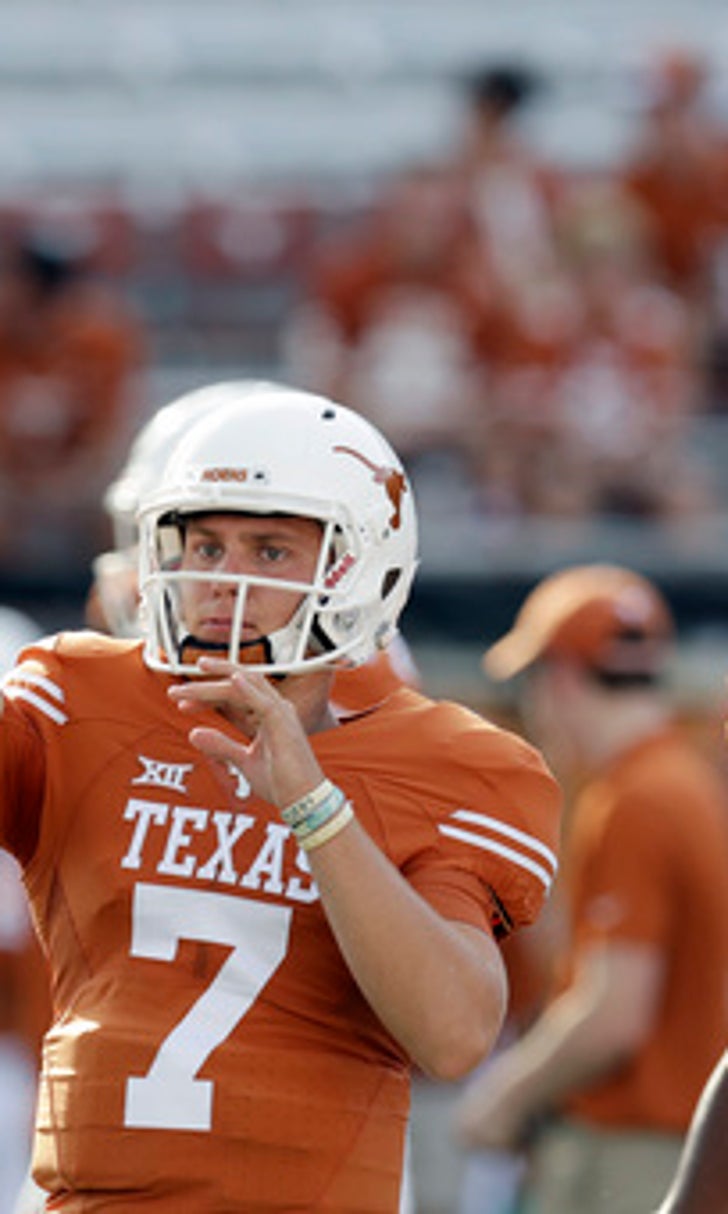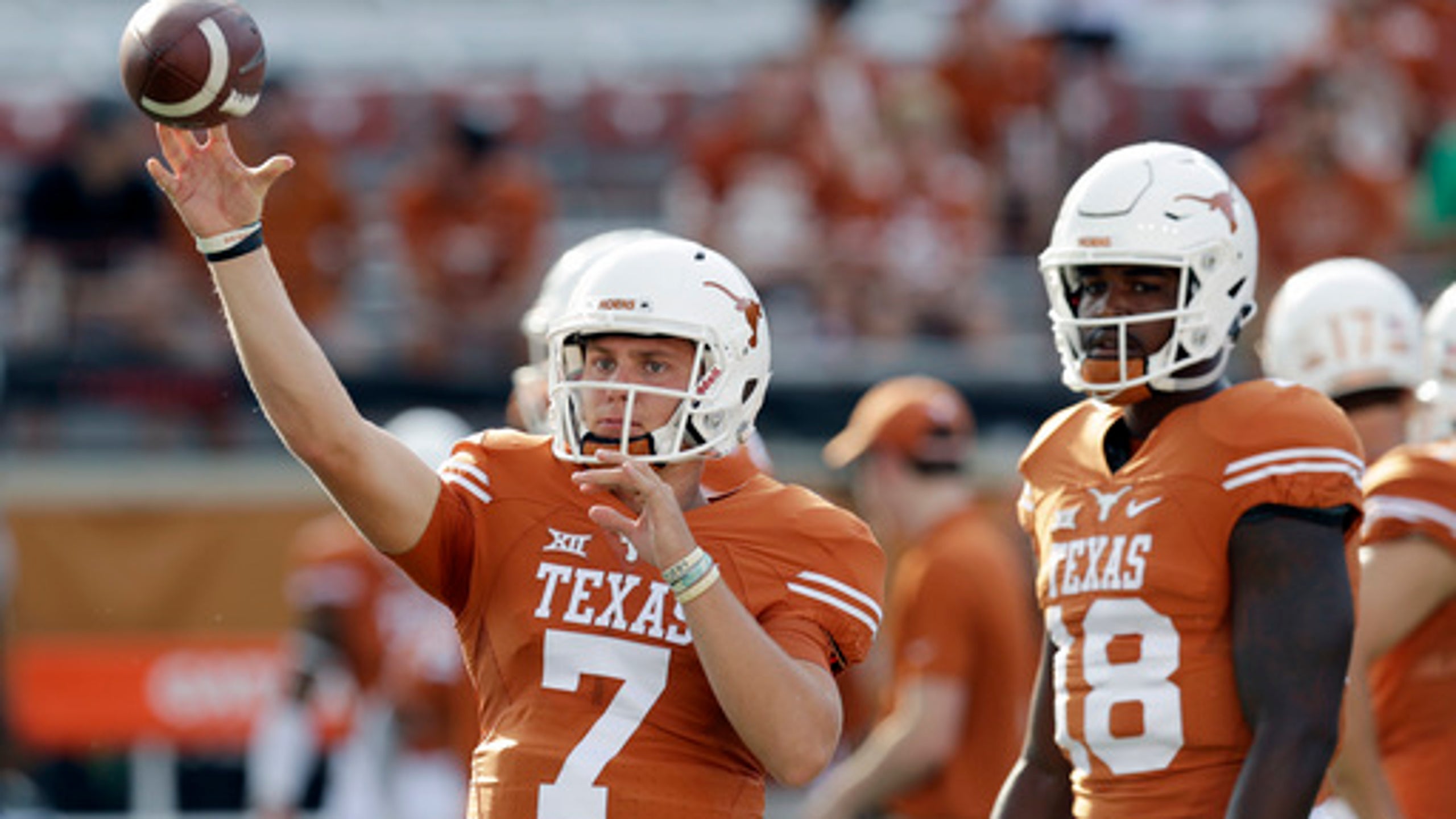 After stunning start, No. 11 Texas wants steady against UTEP
BY foxsports • September 9, 2016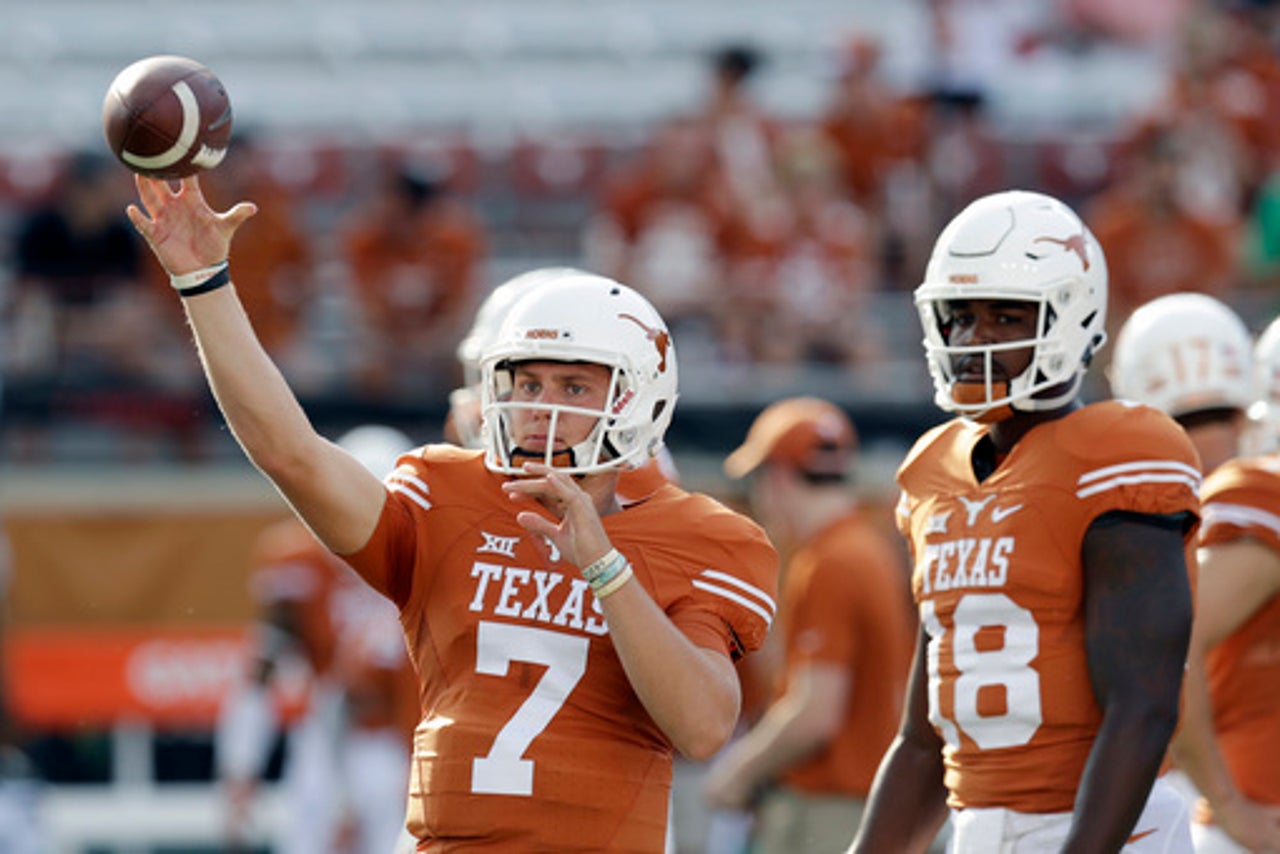 AUSTIN, Texas (AP) Texas started the season with a stunner. The Longhorns unveiled their new offense, found their quarterback(s) and eased some of the pressure on coach Charlie Strong.
They also leaped back into the Top 25 for the first time in three years following the overtime win against Notre Dame.
The No. 11 Longhorns (1-0) want to keep that momentum going at home Saturday night against UTEP (1-0) when a stumble would be a disaster.
''One game does not make a season,'' said Strong, who is in a pivotal year after consecutive losing season. ''We know that we're still rebuilding.''
But one game can sure give a team a boost. Freshman quarterback Shane Buechele and his senior backup Tyrone Swoopes delivered the biggest plays and answered the biggest question heading into this season. Buechele passed for two touchdowns and ran for another against Notre Dame and Swoopes ran for three touchdowns, including the winning score in overtime.
The Miners will be trying to spoil all this fun, but it will take a pretty big punch up in class to do it. And UTEP will be starting backup quarterback Kavika Johnson. Regular starter Zach Greenlee strained a knee ligament in a 38-22 season-opening win over New Mexico State.
''I'll be honest, we'll probably have to play a perfect game for us to beat this team,'' UTEP coach Sean Kugler said. ''There's not a single kid in our program that even probably got a recruiting letter from the University of Texas.''
Some things to look for when the Longhorns and Miners kick off Saturday night:
DYNAMIC DUO
The Miners have quite a pair in twin brothers Aaron and Alvin Jones. Aaron is the nation's leading rusher with 249 yards in the first game against New Mexico State. It was an impressive return after missing most of 2015 with an injury. Alvin is a starting linebacker and had 12 tackles in the first game. He led the Miners with 93 tackles and 6 + sacks last season.
TEXAS QUARTERBACKS
Buechele and Swoopes got Texas fans excited about the potential of coordinator Sterlin Gilbert's offense with their 1-2 punch of passing and running. Look for of the same with Buechele throwing deep and Swoopes running the ''18-Wheeler'' package as a change of pace.
Swoopes, a former starter, had been harshly criticized by Texas fans over the past two season. He said he won't get back on social media to see what people are saying about him now.
''I know just as fast everybody can lift me up, they can put you back down,'' Swoopes said.
MINER ADJUSTMENTS
Aaron Jones is the catalyst in the offense but the loss of Greenlee could have a huge impact if limits the Miners' ability to keep the Longhorns from packing the line of scrimmage. Johnson took a few snaps last week in a wildcat formation, rushing for 15 yards with one incomplete pass. He also caught two passes for 26 yards.
TEXAS DEPTH
The Longhorns played 10 freshmen in their season and the number could go higher this week as Strong continues to try to build depth before the Big 12 portion of the schedule. Texas has 25 sophomores and freshmen on their two-deep depth chart.
---