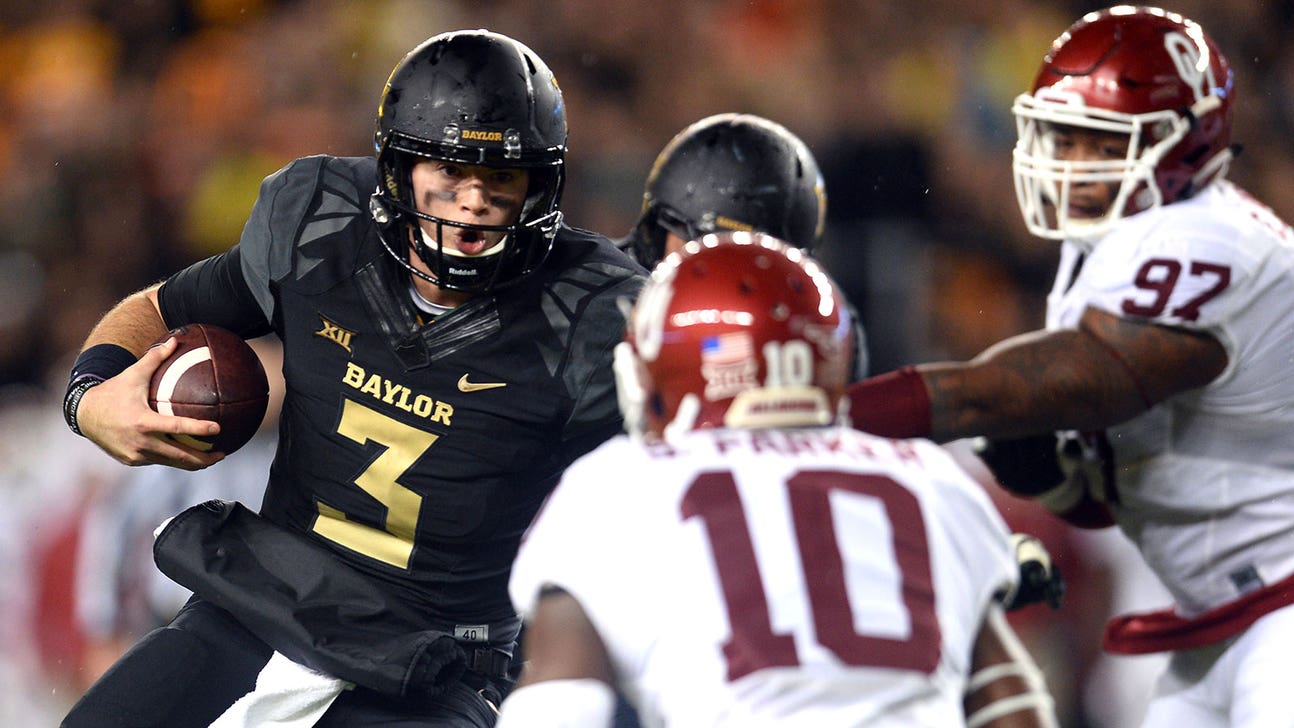 After bruising night in Bears' 1st loss, QB is 'feeling a lot better'
Published
Nov. 17, 2015 6:38 p.m. ET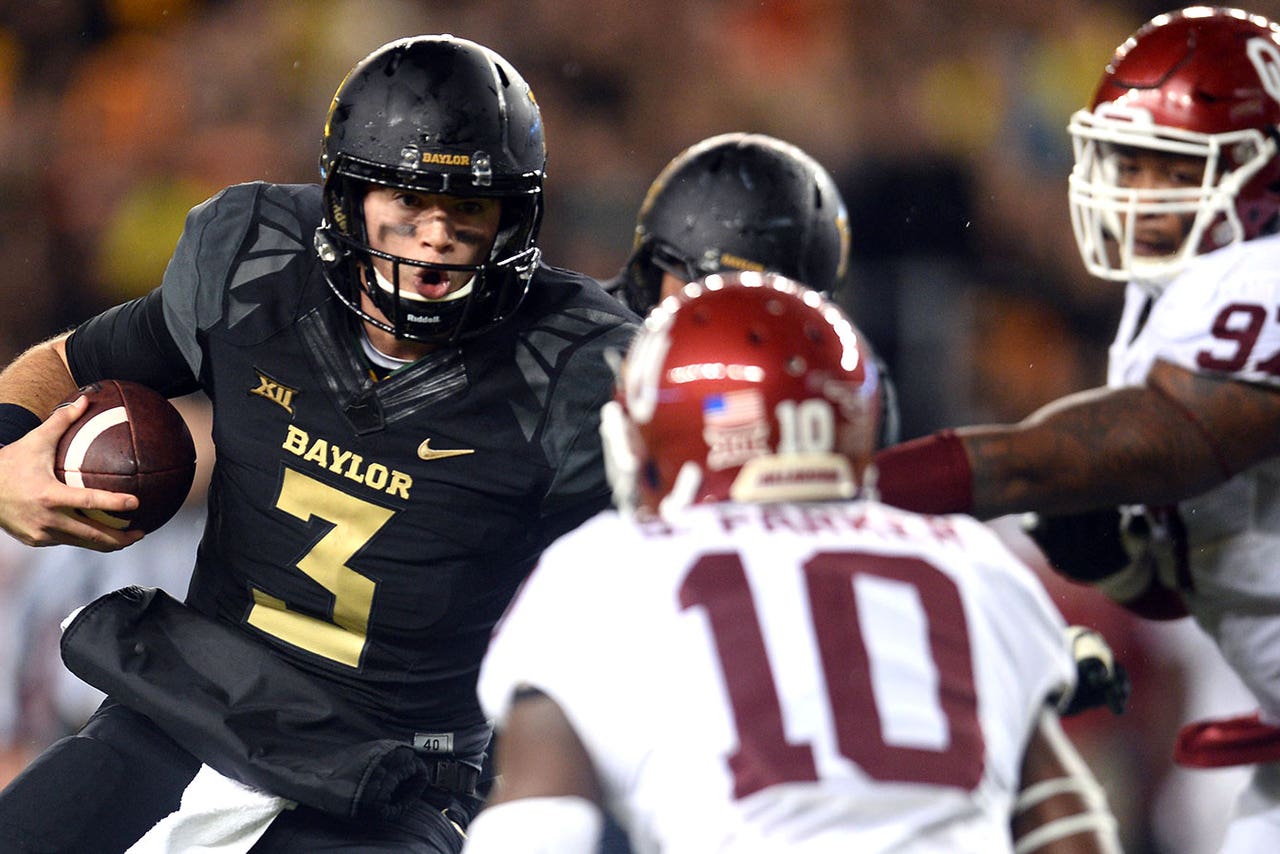 When Baylor quarterback Jarrett Stidham played through an apparent back injury sustained in the first quarter of Saturday's loss against Oklahoma, Bears fans exhaled in relief.
When the young quarterback went for an MRI on Sunday, suddenly Bears fans were again holding their breath. 
On Monday, Stidham let it be known that he's "feeling a lot better," making him available to start Saturday's critically important game at Oklahoma State, the Big 12's lone remaining unbeaten team.
"Saturday, after the game, I was feeling pretty bad," Stidham said during the Bears' weekly press conference. "But that's just part of it."
The MRI showed no structural damage. Stidham, a true freshman, took over as Baylor's starting quarterback two games ago after junior starter Seth Russell suffered a season-ending neck injury that required surgery.
Stidham went 16-of-27 for 257 yards and two touchdowns against a Sooners defense that ranks No. 1 in the Big 12, and intercepted Stidham twice.
"I tried to not let it affect me at all," Stidham said of playing through the early injury. "In a big game like that, everybody is dinged up and we always talk about managing distractions. That was a distraction, and I can't let a little injury like that faze me in the biggest game of the year up to this point."
---