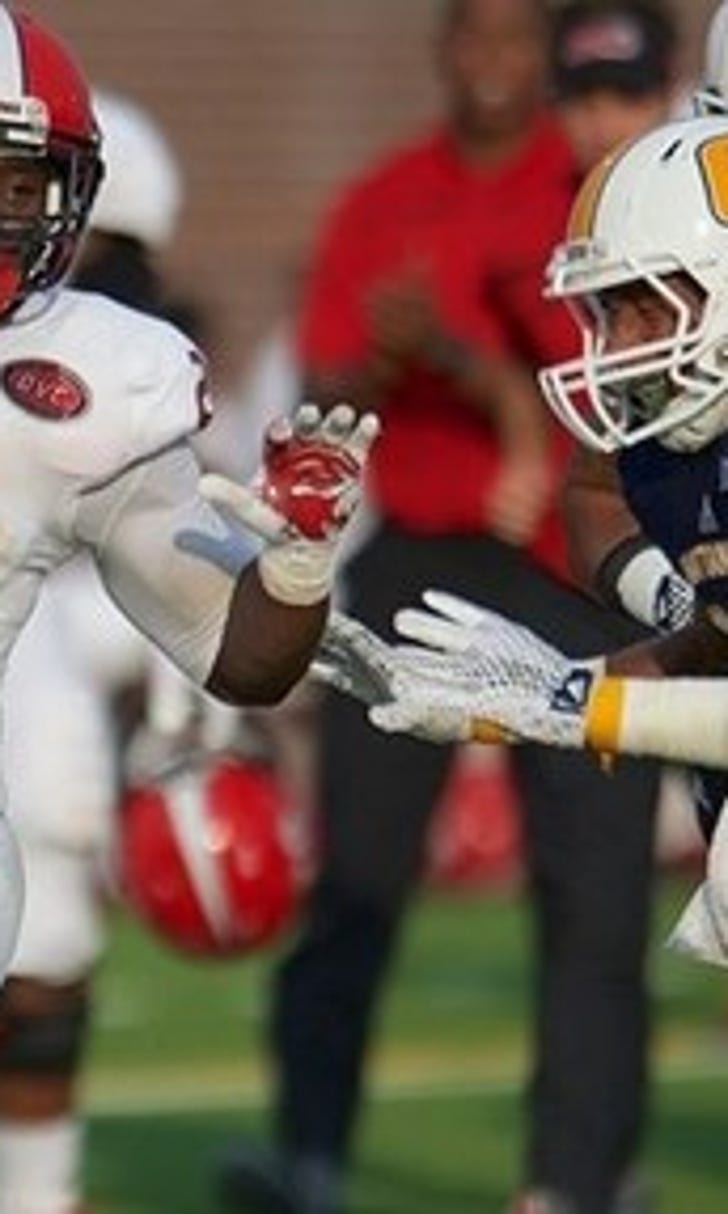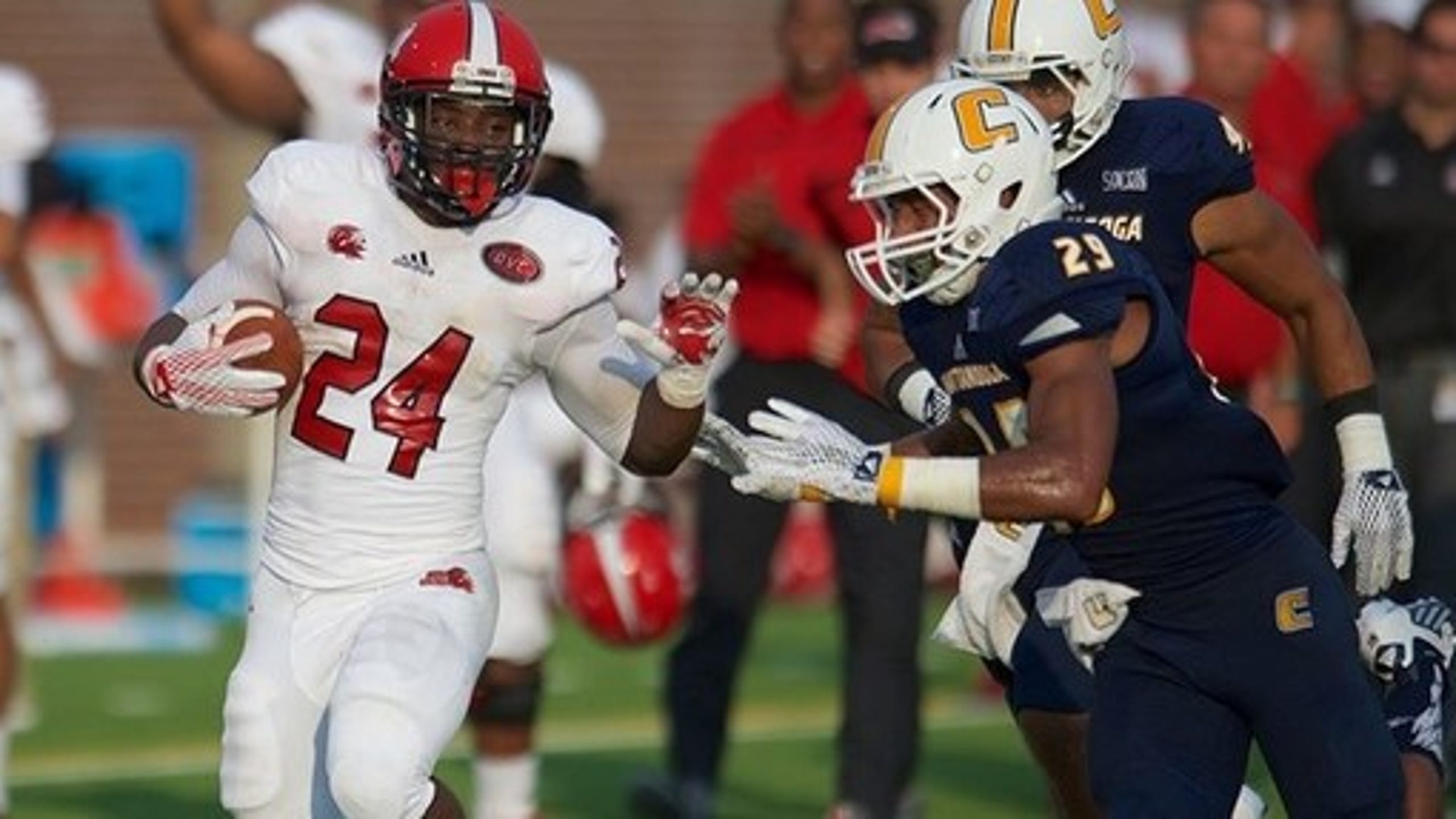 12 best non-conference games in FCS
BY AP • June 6, 2017
(STATS) - More teams qualify for the FCS playoffs with at-large bids than they do by winning conference titles, so playing a quality non-conference schedule helps build a stronger resume.
The Big Sky and Missouri Valley conferences clearly received the memo.
The opening month of the college football season features the best non-conference games and those two power conferences lead the way in attractive, risky, but ultimately good-for-the-FCS matchups.
Here are the dozen best non-conference games in 2017:
12. Kennesaw State (Big South) at Samford (Southern), Aug. 31 - Kennesaw's young, rising program used the triple option to rank third in the FCS in rushing yards per game (320.6) last season. Samford junior quarterback Devlin Hodges was third nationally in passing yards (4,088).
11. Liberty (Big South) at Jacksonville State (Ohio Valley), Sept. 23 - FBS-bound Liberty seeks a better result than last year's 48-19 loss to Jacksonville State at home. Defensive end Darius Jackson had two of the Gamecocks' six sacks in the win.
10. San Diego (Pioneer) at Princeton (Ivy), Sept. 16 - When the Toreros last made the cross-country trip to Princeton in 2005, Jim Harbaugh was their head coach. USD has won at least a share of three straight Pioneer Football League titles and Princeton was the Ivy League co-champ last season.
9. North Dakota (Big Sky) at South Dakota (Missouri Valley), Sept. 16 - It will be difficult to top last year's thriller - North Dakota won 47-44 in two overtimes. They'll stay indoors, shifting from the UND's Alerus Center to USD's DakotaDome.
8. Cal Poly (Big Sky) at Northern Iowa (Missouri Valley), Sept. 9 - As usual, both teams have difficult non-conference schedules, so it's appropriate they are facing each other. Cal Poly's potent rushing attack and UNI's stout rushing defense offer an intriguing contrast.
7. South Dakota State (Missouri Valley) at Montana State (Big Sky), Sept. 9 - It won't snow like their last meeting in the 2014 FCS playoffs, but offensive fireworks would be welcome like they were in SDSU's 47-40 win. Montana State hopes to make a statement early in coach Jeff Choate's second season.
6. Western Illinois (Missouri Valley) at Northern Arizona (Big Sky), Sept. 9 - Western Illinois won at home 34-20 last September, but Northern Arizona is a different team inside its Walkup Skydome. In fact, Lumberjacks quarterback Case Cookus has passed for 34 touchdowns in seven games there.
5. Villanova (CAA) at Lehigh (Patriot), Sept. 2 - Coach Andy Talley has been the face of Villanova football since 1985, but he's handed the reins over to his former right-hand man, Mark Ferrante, who will make his debut. Lehigh has one of the most dangerous offenses in the FCS.
4. Eastern Washington (Big Sky) at Fordham (Patriot), Sept. 16 - Only Eastern Washington's 2001 win at UConn was more eastern than this Eagles matchup. EWU quarterback Gage Gubrud and Fordham running back Chase Edmonds finished third and fourth, respectively, in voting for the 2016 STATS FCS Walter Payton Award.
3. Chattanooga (Southern) vs. Jacksonville State (Ohio Valley), Aug. 26 in Montgomery, Alabama - Let's get it started ... the annual FCS Kickoff moves to a somewhat neutral site. Since 2012, Jacksonville State has won four straight meetings against Chattanooga, but they were all decided by three points or in overtime. This is Tom Arth's coaching debut with the Mocs.
2. Richmond (CAA) at Sam Houston State (Southland), Aug. 27 - Russ Huesman left Chattanooga to become Richmond's coach, and he inherited a matchup that appeared strong enough to be the FCS Kickoff. Richmond's Kyle Lauletta vs. Sam Houston's Walter Payton Award-winning Jeremiah Briscoe is one of the season's best quarterback matchups.
1. North Dakota State (Missouri Valley) at Eastern Washington (Big Sky), Sept. 9 - It took nearly six years to get 2010 FCS champ EWU and 2011-15 FCS dynasty NDSU back together last September and they didn't disappoint with a 50-44 Bison win in overtime. Gubrud (499 total yards, five total touchdowns) dominated in a way the Bison defense rarely allows. The return matchup is a worthy of the red carpet in Cheney.
---
---