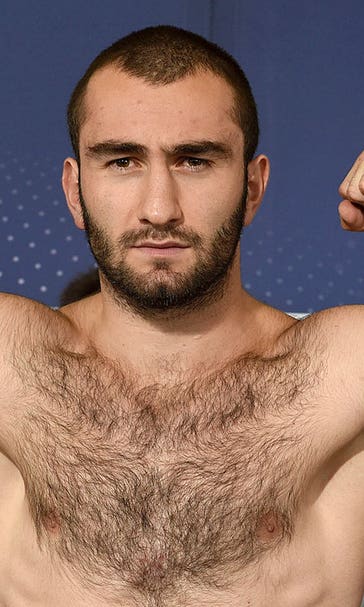 Undefeated Russian cruiserweight tops Roc Nation card on FOX Sports 1
April 15, 2015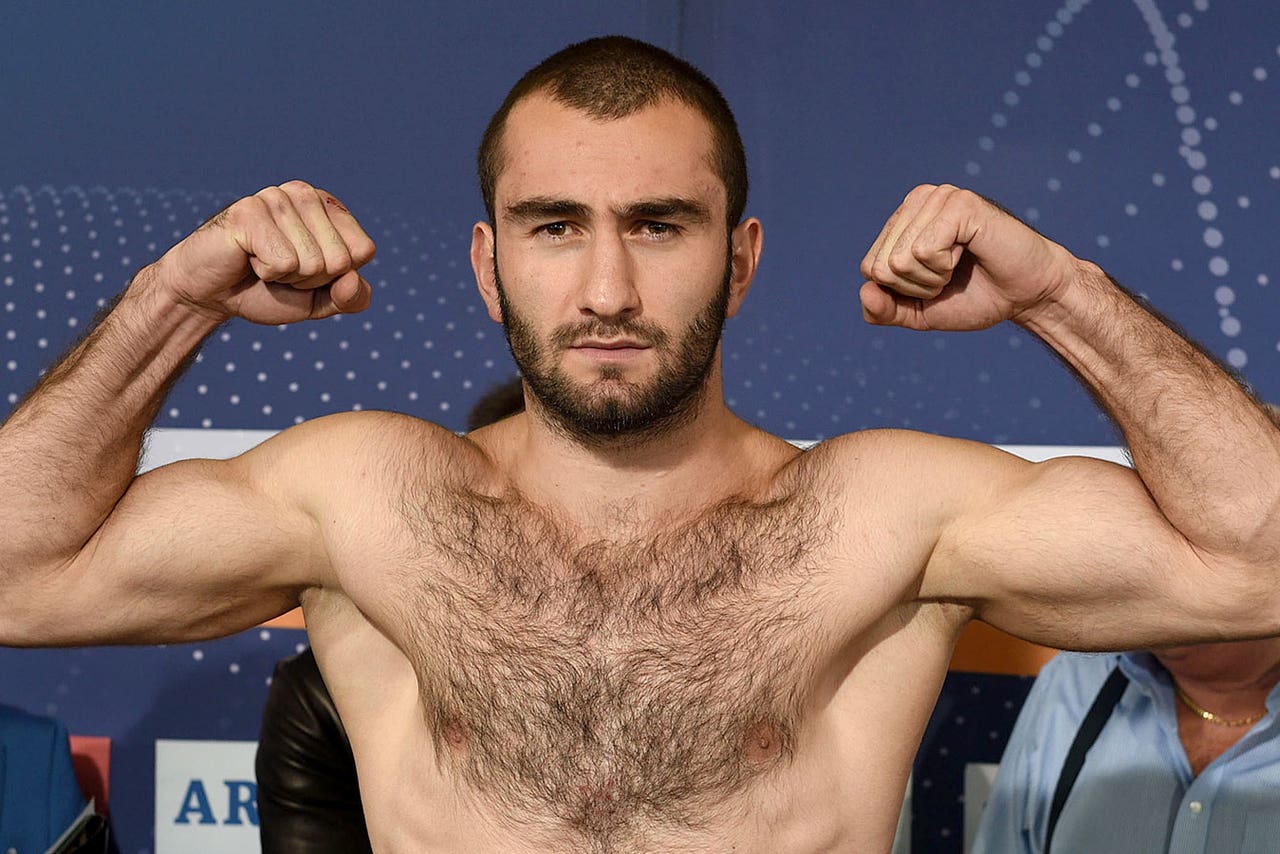 The second edition of throne boxing, promoted by Roc Nation, is set for Friday at The Grand Theater at Foxwoods Resort Casino in Mashantucket, Connecticut, and will be televised live on FOX Sports 1 at 10 p.m. ET/7 p.m. PT.
Headlining the event will be undefeated Russian cruiserweight sensation Murat "Iron" Gassiev, defending his IBF Intercontinental Cruiserweight championship, against veteran Felix "Bad News" Cora Jr. in a 12-round main event.
Supporting the main event, several of boxing's hottest young fighters will be featured on the undercard, including Dusty Hernandez-Harrison, Junior Younan and Wellington Romero.
Undefeated cruiserweight Murat "Iron" Gassiev (20-0, 13 KOs) of Vladikavkaz, Russia has the boxing world buzzing. The 21-year-old IBF Intercontinental Cruiserweight Champion is known for his fast hands and superior balance.
Gassiev made his professional debut before a hometown crowd in September 2011, defeating Roman Mirzoev via a four-round unanimous decision victory.
For the next three years, Gassiev dominated the competitive Russian professional circuit, racking up impressive wins over the likes of Levan Jomardashvili in June 2013 and Ivica Bacurin in December of the same year. His victory over Bacurin, a hard-fought, 10-round unanimous decision win, earned Gassiev the WBC Youth Cruiserweight World championship.
Only two months, later Gassiev outlasted a vastly more experienced Ismail Abdoul in scoring a 12-round unanimous decision victory to win the vacant IBF East/West Europe Cruiserweight championship.
On Oct. 31, 2014, Gassiev scored his most impressive victory to date, stopping Engin Karakaplan via first-round technical knockout to win the vacant IBF Intercontinental Cruiserweight championship. With the goal of becoming a world champion, Gassiev moved to the United States in late 2014 and began training in Big Bear, California, under the guidance of Abel Sanchez.
He made his American debut on Jan. 23 at Quiet Cannon in Montebello, California, where he dominated Terrance Smith en route to a fourth-round TKO victory. Sanchez has predicted that Gassiev will "clean out the cruiserweight division in a couple of years" and then make the leap to heavyweight. Before he makes that leap, he has to get past a formidable opponent in Felix Cora.
Cora (25-6-2, 14 KOs) of Galveston, Texas, is on a quest to have his name spoken in the same breath as his hometown hero, the legendary Jack Johnson, the first African-American Heavyweight champion.
Cora began fighting at the age of 11, following in the footsteps of his father who was a Golden Gloves champion.
Cora began his career with a six-year undefeated streak, compiling a record of 20-0-2 along the way. On June 25, 2004 he defeated Michael Simms for the vacant USBA cruiserweight title with a 12-round majority decision.
He added the NABF cruiserweight title to his trophy case with an eighth-round technical knockout of Arthur Williams at the Coeur d'Alene Casino in Worley, Idaho, on Oct. 27, 2005.
Following a successful NABF title defense against Darnell Wilson, Cora suffered defeats in his next two fights, with both losses coming at the hands of undefeated fighters in Vadim Tokarev of Russia and Matt Godfrey. Following those setbacks, in late 2008/early 2009 Cora was a participant in the fourth season of the hit reality show "The Contender."
Most recently, Cora has put together a three-fight winning streak, including an 11th-round knockout win over Laudelino Jose Barros in Barros' hometown of Sao Paulo, Brazil, in October 2013 and, in his most recent fight in March of 2014, a second-round knockout of Andrae Cathron before a hometown crowd in Galveston. He now has his sights set on victory No. 4 of his winning streak with Gassiev standing in the way.
Hailing from Washington, D.C. with an undefeated professional record, 20 year-old Dusty Hernandez-Harrison (25-0, 13 KOs) has been referred to as "Washington's best boxing prospect since Sugar Ray Leonard" by the Washingtonian Magazine.
He made his professional debut as the youngest licensed professional fighter in the United State on June 11, 2011, less than a month following his 17th birthday.
Most recently, Hernandez-Harrison headlined Roc Nation Sports' inaugural throne boxing event at The Theater at Madison Square in a fight televised by FOX Sorts 1 on Jan. 9, 2015, capturing the vacant WBC Continental Americas Welterweight championship with a dominant 10-round unanimous decision victory over Tommy "The Razor" Rainone.
Brooklyn, New York's undefeated super middleweight Junior "The Young God" Younan (6-0, 5 KOs) is considered one of New York City's best boxing prospects. Younan began fighting competitively at age 8 and only two years later was called a "boxing prodigy" by The New York Times. He compiled an amateur record of 90-5, racking up an impressive series of titles along the way.
Less than a month after his 18th birthday, Younan made his professional debut on Nov. 9, 2013, in Brooklyn, stopping Kenneth Schmitz in the first round. In his most recent fight on Aug. 13, 2014, he scored a first-round knockout win over Marlon Farr.
Fighting out of Newburgh, New York, by way of the Dominican Republic, Wellington "W.A.R." Romero (5-0-1, 3 KOs) was a highly decorated amateur who was a proud member of the 2012 Dominican Olympic boxing team at the 2012 Games in London. Prior to that, he captured a bronze medal at the 2010 Central American Games and made back-to-back appearances at the 2011 World Amateur Boxing championship and the 2011 Pan American Games.
On Oct. 26, 2013, Romero made his pro debut, defeating Victor Galindo via a four-round unanimous decision at Boardwalk Hall in Atlantic City, New Jersey. In his most recent fight, Romero maintained his unbeaten run by scoring a first-round knockout win against Lee Kreisher on Jan. 9 at The Theater at Madison Square Garden.
---