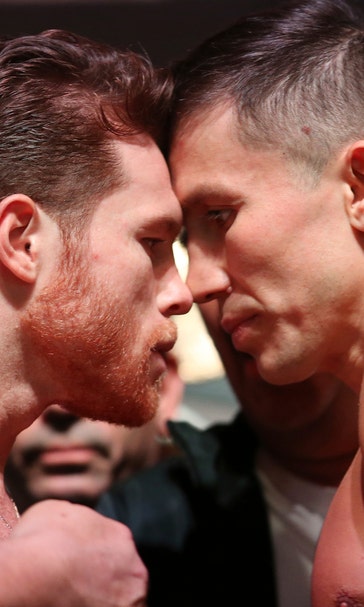 Golovkin meets an angry Alvarez for middleweight title
September 15, 2018
LAS VEGAS (AP) — Gennady Golovkin wanted to make Canelo Alvarez angry and perhaps throw him off his fight plan. It worked for the weigh-in, but Alvarez vows he will be in control of his emotions Saturday night in their clash for the middleweight title.
Alvarez lunged briefly at Golovkin at the weigh-in on Friday, saying his anger got the better of him. But he said in the days leading up to the fight that he will not fall into the trap of trying to fight Triple G toe-to-toe.
The two fighters meet in a rematch of their draw last September, with the 160-pound titles held by Golovkin at stake. The scheduled 12-round bout will make both fighters millions in what should be the biggest boxing pay-per-fight of the year.
Golovkin, the big puncher from Kazakhstan, has gone the distance twice in his last three fights, including the draw with Alvarez. That's after knocking out all but three fighters in his previous 36 fights.
For Alvarez, the fight is a chance to redeem his reputation, which took a hit after he tested positive for a performance enhancing drug twice in February, forcing the original fight date of May to be vacated. Alvarez blamed the test on eating tainted meat in his native Mexico.
---