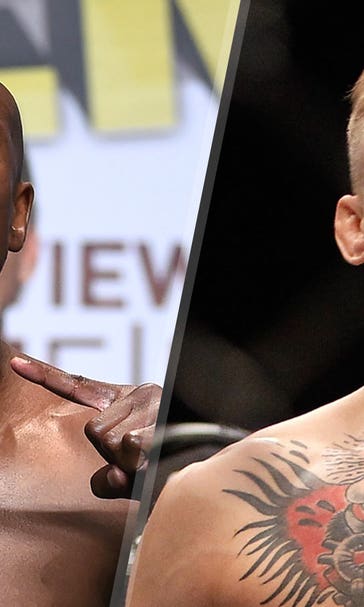 Floyd Mayweather Jr.: I'm only coming out of retirement to fight UFC's Conor McGregor
May 16, 2016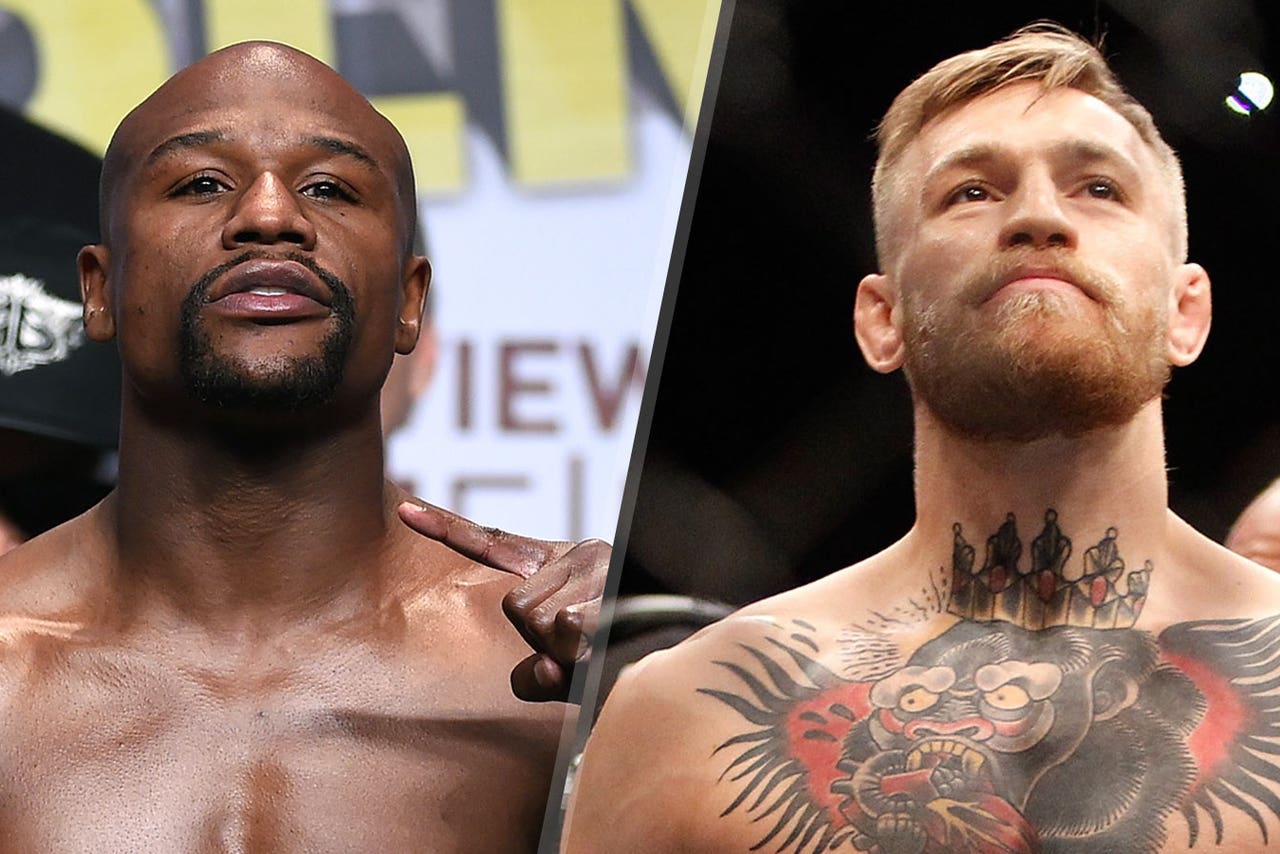 Many boxing observers and fans were dubious of Floyd Mayweather's announced plan to retire for good after tying Rocky Marciano's career record of 49-0. The former pound-for-pound champion insists that he is staying retired, however.
That is, unless he can make the fight with UFC featherweight champion Conor McGregor happen.
"If I do fight, it's only against Conor McGregor ... not against nobody else," he recently told ESNews (below). "Because this matchup is so intriguing. You have (a boxer) against an MMA fighter -- one of the best MMA fighters to ever ... stand up and do it. He's a strong fighter, and when I look at his fights, he's a little faster than I thought he was."
Mayweather and McGregor have both been teasing their fans with the prospect of a boxer vs. MMA fighter contest. Mayweather says that if they are to fight it would have to be under boxing rules.
He also believes that a boxing bout between he and "Notorious" would break the pay-per-view sales record that he and Manny Pacquiao set in 2015.
"We probably could break that number," Mayweather predicted. "Anything is possible."
Mayweather sounded like he thinks the McGregor bout is more than just possible. In fact, he claimed that he and his team of advisors and managers have already met and laid out dates and cities for the mega-fight to happen.
"I'm pretty sure we're going to have a master plan to make that fight happen," he claimed. "It hasn't happened, yet, but we locked down some dates, me and my team, me and Al Haymon, me and Leonard Ellerbe. We locked down some dates, in different countries, in different cities in the United States." 
Mayweather, who in the same conversation also said he'd "love (UFC champion) Jon Jones to be a part of TMT (Mayweather's "The Money Team"),' said his group is "negotiating" the McGregor fight, and guessed that the Irishman would "push me to the limit," should they box each other.
The boxer went on to blame a weight difference between McGregor's last opponent -- Nate Diaz -- and him for his March loss and praised the MMA fighter's power and speed.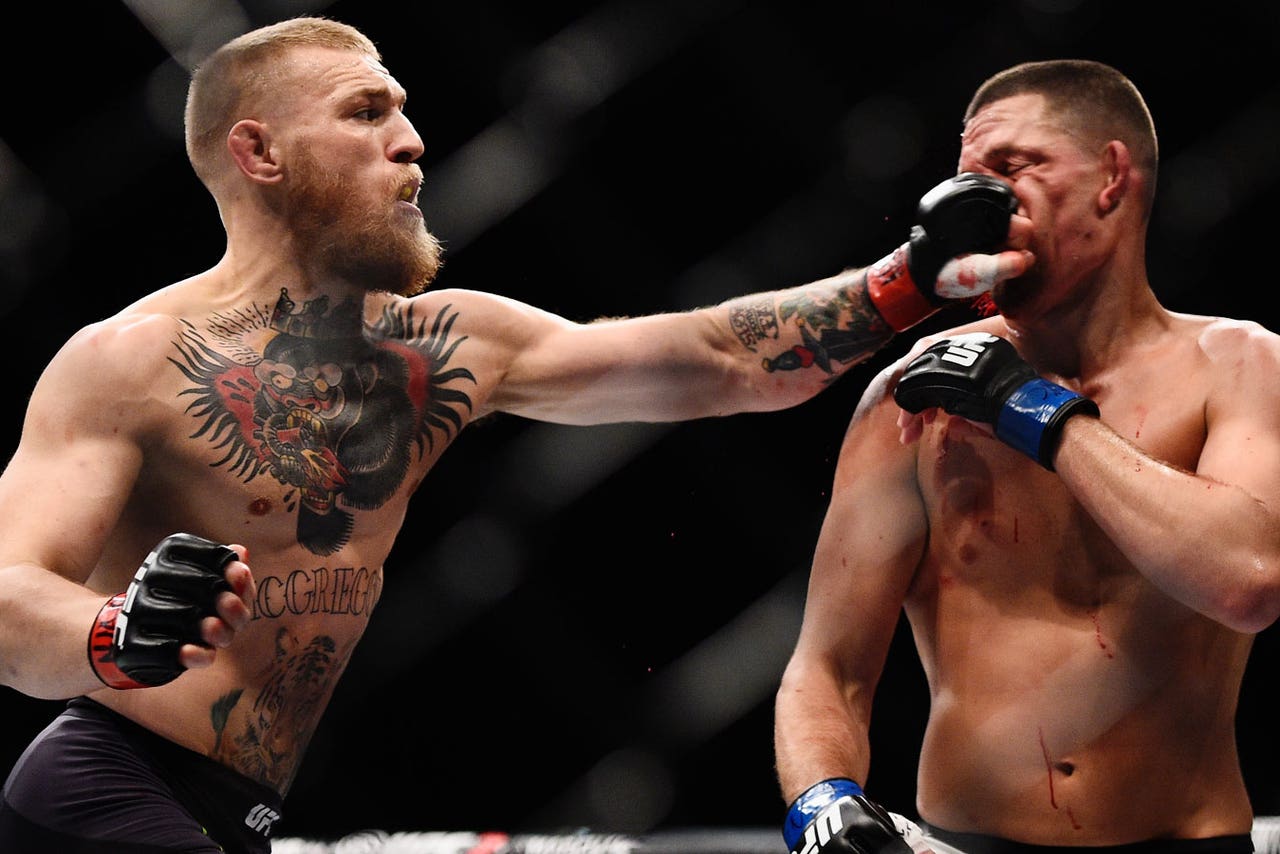 Conor McGregor has found most of his success in MMA with his stand-up striking, so Mayweather Jr. reasons that it is only natural for the two of them to box, instead of fight MMA.
"When he kick-ass, he kick-ass in a stand-up position," he said of McGregor. "I think in his last fight, the guy was too heavy. But, he's going to be OK."
Mayweather would be considered by experts to be an easy favorite in a boxing-rules fight against a boxing novice like McGregor, but the "Pretty Boy" insisted that the UFC champ would be a stiff test for him.
"I think it will be so entertaining, if we can do it. If we can put a boxer with an MMA fighter. I can't overlook that guy," he said. 
Perhaps most important, Mayweather promises that both he and McGregor would get paid well for such a fight.
"We haven't made the fight happen yet, but if we could tweak a few things, I'm sure we could get him, not a good pay-day, but a great pay-day," he said.
---
---