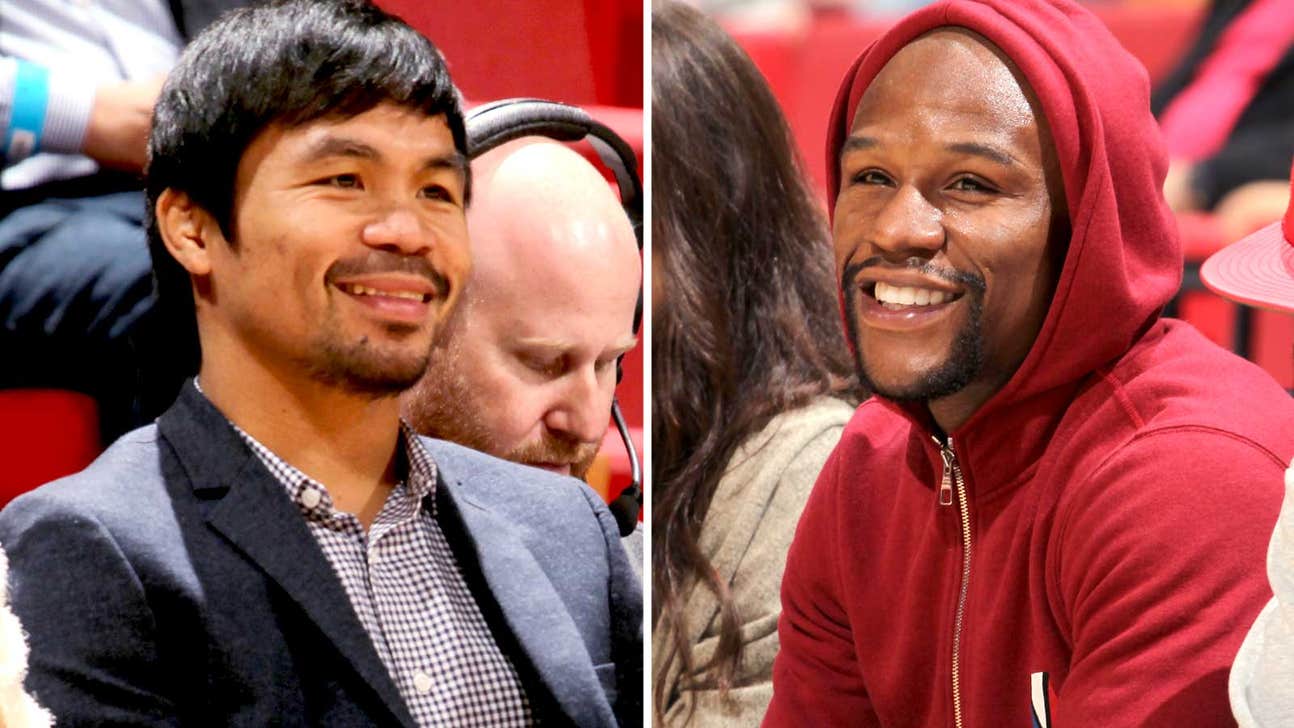 Arum: Mayweather-Pacquiao TV issues resolved, but others remain
Published
Feb. 5, 2015 5:07 p.m. ET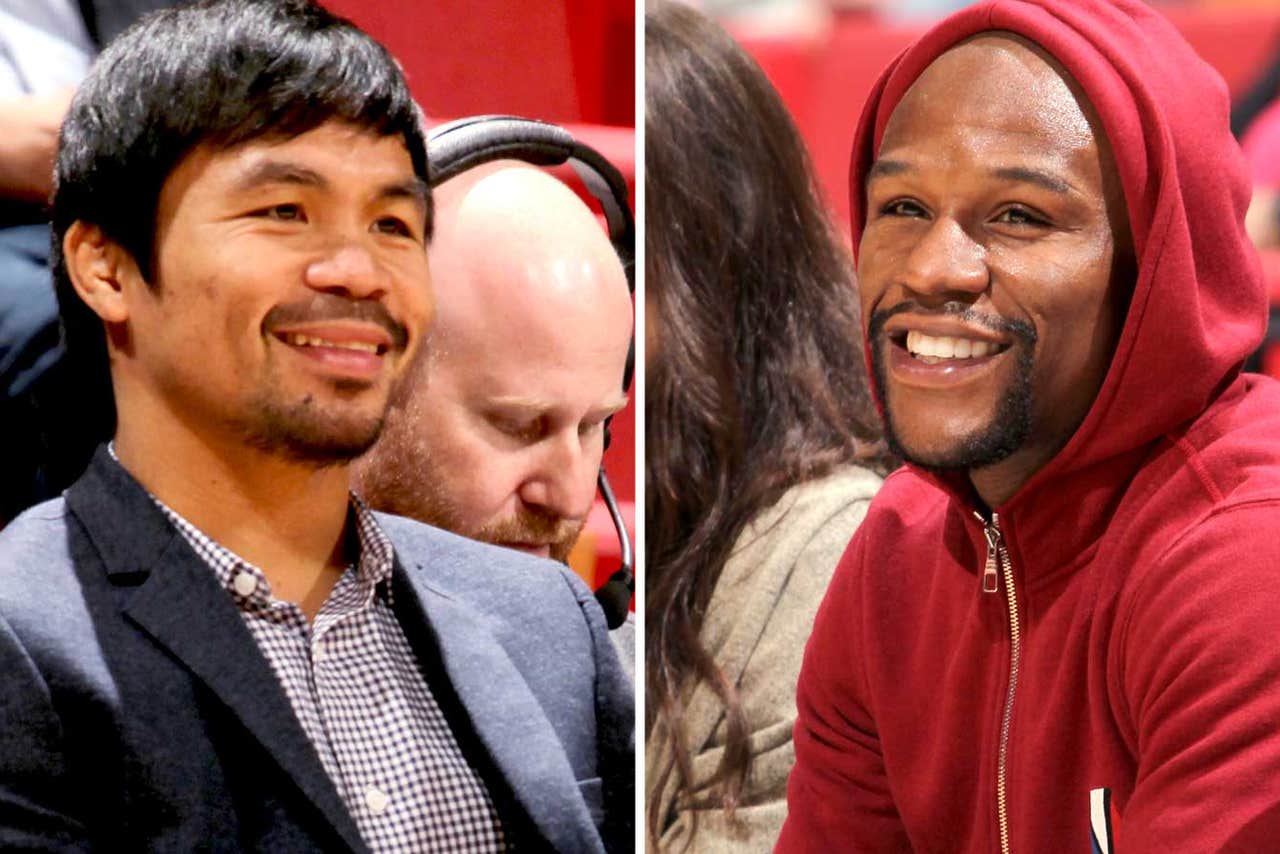 HBO and Showtime have agreed on how they would broadcast a fight between Floyd Mayweather Jr. and Manny Pacquiao, promoter Bob Arum said Thursday, leaving only two remaining issues to be settled before the much anticipated May 2 fight can be signed.
Arum told The Associated Press that the rival networks have come to terms on an announcing team and other details for the pay-per-view blockbuster, and that talks this week have narrowed the remaining differences between the Mayweather and Pacquiao camps.
"We had four issues and we resolved two," said Arum, who promotes Pacquiao. "Now we're working on resolving the other two. Unless something else comes up at the last minute, that's what my take is."
Not so fast, said Stephen Espinoza, executive vice president for Showtime Sports.
"There are a few significant issues remaining on both the fighter side and the network side of this deal," Espinoza said. "While we are optimistic, it's a bit premature to say that the networks are in total agreement."
Arum declined to say what those two issues are, saying he didn't want to sabotage the negotiations just as they are reaching a critical juncture. And it was not clear whether the Mayweather side views the negotiations the same as Arum, or even if Mayweather will agree to the fight.
Mayweather's adviser is Al Haymon, who reportedly has been doing the negotiating on his fighter's behalf. But Haymon doesn't talk to the media, and Mayweather communicates almost exclusively through social media.
Mayweather's latest postings showed him enjoying a trip on a private jet to the Caribbean and getting a fish pedicure. He did post on social media last week that a media report the fight was a done deal was a "lie" and posted another picture Thursday from his earlier meeting with Pacquiao and saying it was Pacquiao's side that was holding up the fight.
Arum said the major financial points of the fight have been agreed to, including a reported 60-40 split in the purse in Mayweather's favor. Based on the fight doing a record $200 million or more in revenue, Mayweather's payday could be at least $120 million.
"There's a lot of devil in the details and that's what we're sorting through now," Arum said. "The remaining issues are obviously important to the participants, and are things we have to work out."
Mayweather's representatives have dictated most of the terms of the fight, and Arum said Mayweather will be the one to announce it if it is made.
Mayweather fights under contract to Showtime and Pacquiao to HBO, and there was speculation the two networks could hold up the fight by not coming to terms themselves. But talks between top executives have been ongoing for weeks, and HBO issued a statement Monday saying it was not an "impediment" to the fight.
"We stand ready to go," the statement said. "The principals need to agree to terms and come to a deal."
An HBO spokesman declined further comment Thursday.
While Mayweather has been vacationing, Pacquiao was heading home Thursday to the Philippines after a trip to the U.S. and England. While in Miami for the pageant, Pacquiao attended a Miami Heat basketball game the same night Mayweather was there and the two fighters exchanged numbers and discussed the fight.
They later met for an hour, and Arum said the meeting convinced him that Mayweather wanted to make the fight.
Before heading home, Pacquiao also met in Washington with Senate Minority Leader Harry Reid and on Thursday attended the National Prayer Breakfast, where President Barack Obama spoke.
---