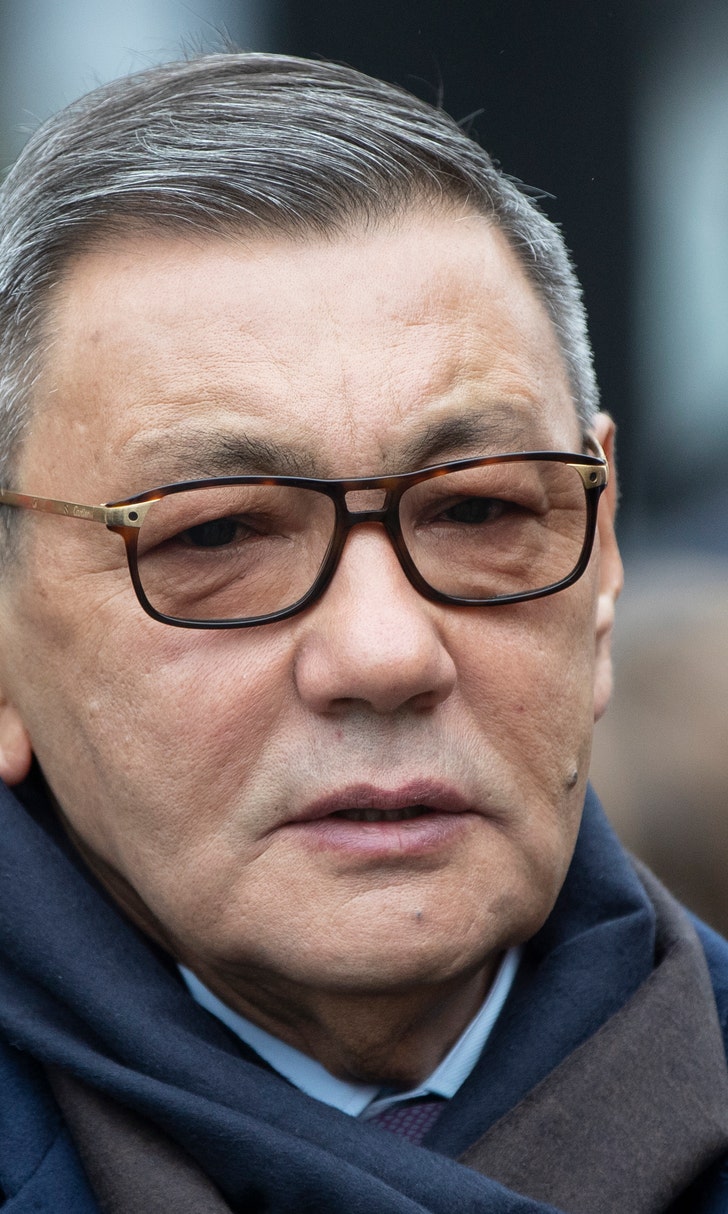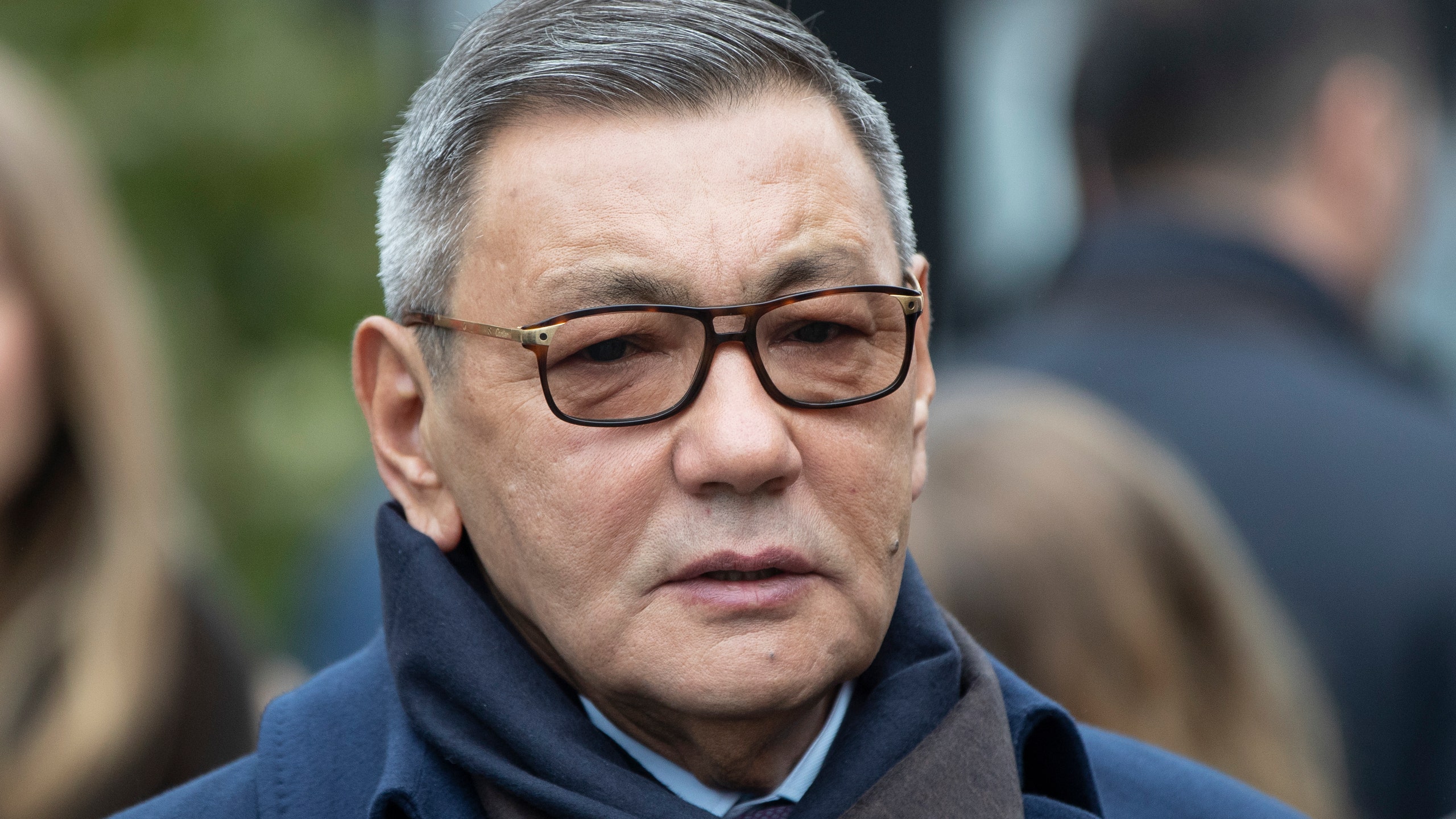 AIBA candidate Rakhimov hints at stepping aside
November 2, 2018
MOSCOW (AP) — The amateur boxing federation struck down a proposed amendment on Friday that would have allowed the body's president to take an extended leave of absence, dealing a blow to the interim leader's election campaign.
The amendment was proposed in an effort to calm tensions with the International Olympic Committee, which has objected to the candidacy of businessman Gafur Rakhimov.
Rakhimov, who has been running AIBA on an interim basis since January, is one of two candidates in Saturday's presidential election.
The IOC has said Rakhimov regaining the presidency could put AIBA's place in the Olympics at risk.
Rakhimov is on a U.S. Treasury Department sanctions list for alleged links to organized crime and international heroin trafficking. The sanctions bar U.S. citizens and companies from doing business with him. He has denied wrongdoing.
AIBA executive director Tom Virgets said Rakhimov was planning a lawsuit to demand he's removed from the list.
"The actual court piece itself is relatively short. It's getting on the docket and getting a date to be heard is what has been taking some time," Virgets said. "He is very optimistic, based on what his lawyers have said, that he could see this in the very near future."
The amendment which would make it easier to take an extended absence fell two votes short of a two-thirds majority. Rakhimov had hinted he'd use the measure if elected to step aside while mending relations with the IOC, but also keeping AIBA voting rights.
Another high-profile measure to give vice presidencies to people who invest $10 million was adjourned without a vote.
Rakhimov, who is from Uzbekistan, is running against Serik Konakbayev of Kazakhstan for the AIBA presidency.
Rakhimov presented himself on Friday as AIBA's savior, saying he restructured $40 million of debt and lifted a threat of bankruptcy since becoming interim president. Rakhimov said two major debts to investors had been converted into sponsorship deals, but didn't say how.
"I was able to get most of the credit against AIBA waived," Rakhimov said, adding that "to think that we almost had to dissolve our organization and file for bankruptcy is unthinkable."
AIBA still faces a huge debt following the 11-year reign of former president C.K. Wu, who stepped down last year. AIBA banned him for life last month for "gross negligence and financial mismanagement."
Accounts presented on Friday showed negative equity of $19 million as of June after years of heavy spending and an opaque failed commercial venture. Its assets are valued at less than $4 million after years in decline.
Virgets said the negative equity "is an ugly, ugly figure but it is the reality of AIBA."
Besides Rakhimov's alleged ties to criminal groups and AIBA's finances, the IOC has complained about the association's refereeing and judging after more controversial bouts at the 2016 Olympics.
Virgets said AIBA was cracking down on doping with increased drug-testing, and this year had resolved 38 long-running doping cases, some going back to 2010. However, he said the fighters involved wouldn't be named, even if they had failed drug tests.
"Those cases that we were resolving from years ago, other than to mention the fact that we have closed the cases, we have no intention of making it public who those individuals are," he said.
The IOC has said it could keep boxing on the 2020 Olympic program but remove a role for AIBA, though it's not clear how that might work.
AIBA's financial woes could deepen if it loses its cut of Olympic TV money. The IOC has suspended payments to AIBA and did not let Rakhimov attend the Youth Olympics in Buenos Aires last month.
Konakbayev is positioning himself as the IOC-friendly candidate.
"If (Rakhimov) wins, the IOC will take a tough decision which won't make us happy," Konakbayev told The Associated Press on Thursday. "We could lose participation as an Olympic sport in the Olympic Games in Tokyo. That's the scariest thing, and we should all think about that."
Konakbayev made the ballot only after the Court of Arbitration for Sport ruled his nominations were in fact valid despite an earlier attempt by AIBA to exclude him.
---
---