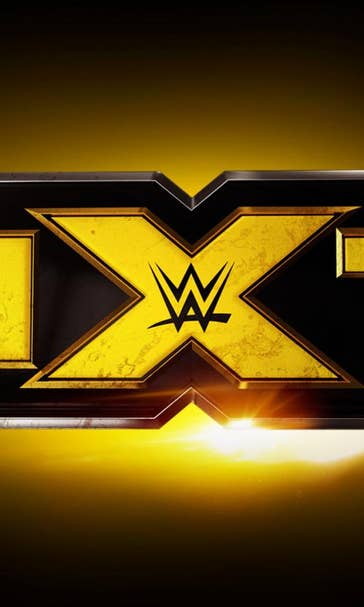 WWE NXT: Ranking Every TakeOver Event from 2016
December 28, 2016

Fansided, Marc Madison/FanSided via Daily DDT
With four major WWE NXT specials taking place throughout 2016 each one was exceptional in their own way. Which one, however, was the best ranked NXT Takeover event of 2016?
As 2016 draws to a close, it has been a year when WWE has put on a number of fantastic events. Whether you look at live shows, pay per views or WWE network only events, it has been a very successful year. One particular series of events that have managed to capture the attention of the WWE fanbase has been those presented by NXT. Since its growth in popularity, fans have come from all over the world to watch NXT shows. WWE NXT featured four Takeover events this year, and it is a challenge to rank them in order. Each event carried with it something special, but viewed as wholesome events can be considered better than others.
Sometimes specific individual matches affected the ranking the events, and there is, of course, subjectivity in the selections. Factors to consider include particular moments, the matches, the crowd, the wrestlers, and the booking. For instance, the crowd has an effect because it can certainly add value because more people are invested in a match's success. NXT most recently came to Toronto, Ontario Canada, where fans had the chance to see Shinsuke Nakamura defend his NXT championship against former champion Samoa Joe. Does it rank as the best NXT Takeover of 2016? Read below to see where it does rank.
wwe.com (via YouTube)
4. NXT Takeover: The End
It seems almost ironic that 'the end' is on the bottom. We need to remember that NXT consistently puts out solid events, it's just that one event can be better for one reason or another. Despite a fantastic NXT tag team championship match between The Revival and American Alpha, Shinsuke Nakamura taking on Austin Aries, and an NXT steel cage championship match between Finn Balor and Samoa Joe, the rest of the card felt very underwhelming. At the expense of Tye Dillinger, Andrade "Cien" Almas picked up the win in just over five minutes. The match wasn't given any time, and could have easily been placed on a pre-show or a pre-taped event.
Another match that didn't seem to have much flow or excitement around it was the NXT women's championship match between Nia Jax and Asuka. Jax was beaten, but the match did little to capture the interest or excitement of those in attendance. While granted the women's division was becoming more and more depleted, the match didn't have the type of excitement that many others have before or since then over the course of the year.
WWE.com
3. NXT Takeover: Brooklyn II
Once again, Brooklyn was home to NXT Takeover. Last year's event proved to be groundbreaking, and this year's event had its fair share of high-quality matches. However, the show takes a slight hit because some matches on the event had little build, and it was used primarily to debut new characters, which in the process hurt the show. For example, while the debut of Ember Moon could easily be considered a success, the build to the match was rather quick, as Billie Kay was just beginning to work towards earning a name for herself, only to lose to someone making her debut. While the loss didn't hurt Kay overall, it certainly didn't help her push.
The grudge match between Aries and No Way Jose went a fair amount of time, but ultimately didn't help Jose, and fans never really though Aries would lose. The night also saw the debut of Bobby Roode. However, it was at the expense of Andrade Cien Almas. The highlights of the evening would be the three NXT championship matches. Unfortunately, the undercard managed to hurt the event in comparison to other NXT events during the year.
Source: WWE.com
2. NXT Takeover: Toronto
What an incredible event. While this may be biased because the writer attended it, it truly had some surprising and pleasant moments. It began with a hot crowd that got behind both Bobby Roode and Tye Dillinger, as chants of '10' or 'This is Glorious' rang out in unison. The match managed to incorporate both old school psychology with new school theatrics.
The show also featured the return of Mickie James as she faced off against the NXT women's champion Asuka. There were the finals of the Dusty Rhodes Tag Team classic, with Paul Ellering suspended above the ring inside a shark cage while his Authors of Pain defeated TM-61 s.
In what may have been the match of the night, a 2 out of 3 falls match between #DIY and The Revival for the NXT Tag Team championship took place, with new champions being crowned on this night. However, the biggest surprise was in the main event between Samoa Joe and Shinsuke Nakamura, as Joe defeated Nakamura to become the first ever two-time NXT champion. It caught onlookers off guard, but history was made and NXT Takeover: Toronto was a huge success.
wwe.com
1. NXT Takeover: Dallas
Of all the NXT Takeover events this past year, this would rank the best. There were so many notable moments and matches it deserves the top ranking. What is remarkable about this event is that from each of the five matches, one person has been moved to the main roster.
First off, there was the NXT Tag team championship match between The Revival and American Alpha, which featured fifteen plus minutes of action and emotion. Jason Jordan, Chad Gable, Scott Dawson and Dash Wilder started off the show on the right foot and NXT Takeover: Dallas never let up on the gas from there. That first match ended with AA capturing the NXT Tag team championships after a hard fought battle.
This event also had arguably the match of the year, with Shinsuke Nakamura making his in-ring debut for WWE against Sami Zayn. Austin Aries also made his NXT in ring debut against Baron Corbin, Bayley lost her NXT Women's championship to Asuka, and Finn Balor retained the NXT championship against Samoa Joe.
More from Daily DDT
This article originally appeared on
---