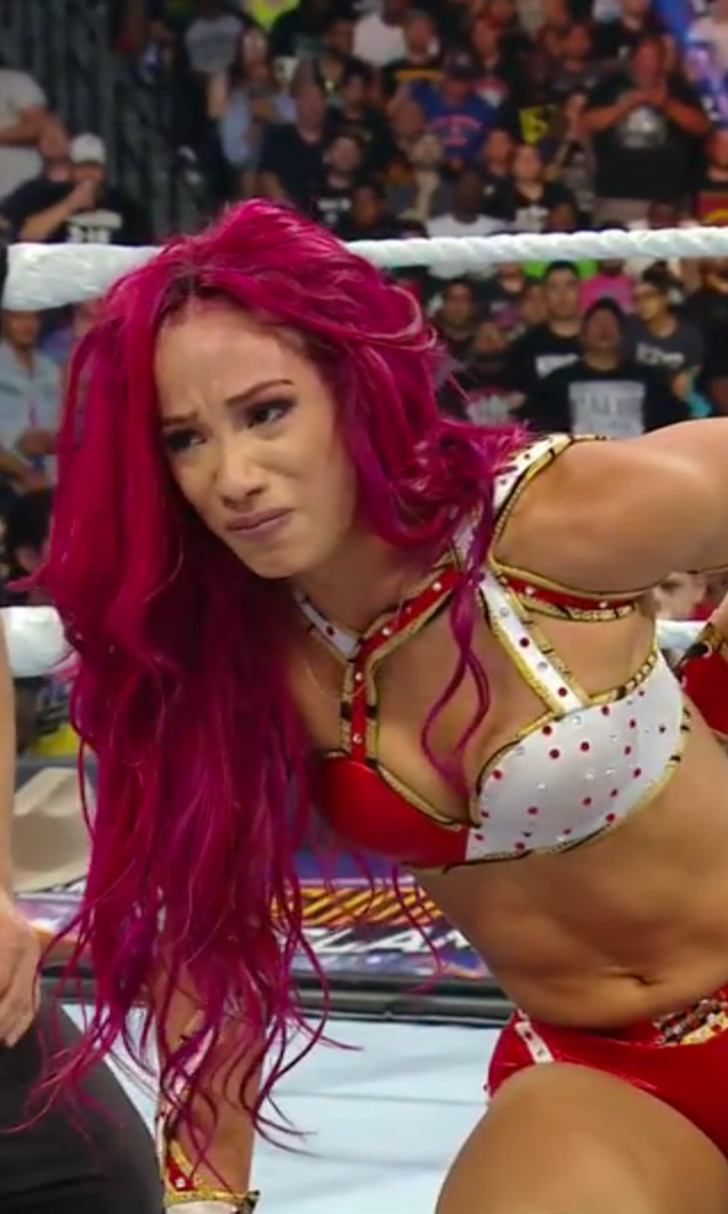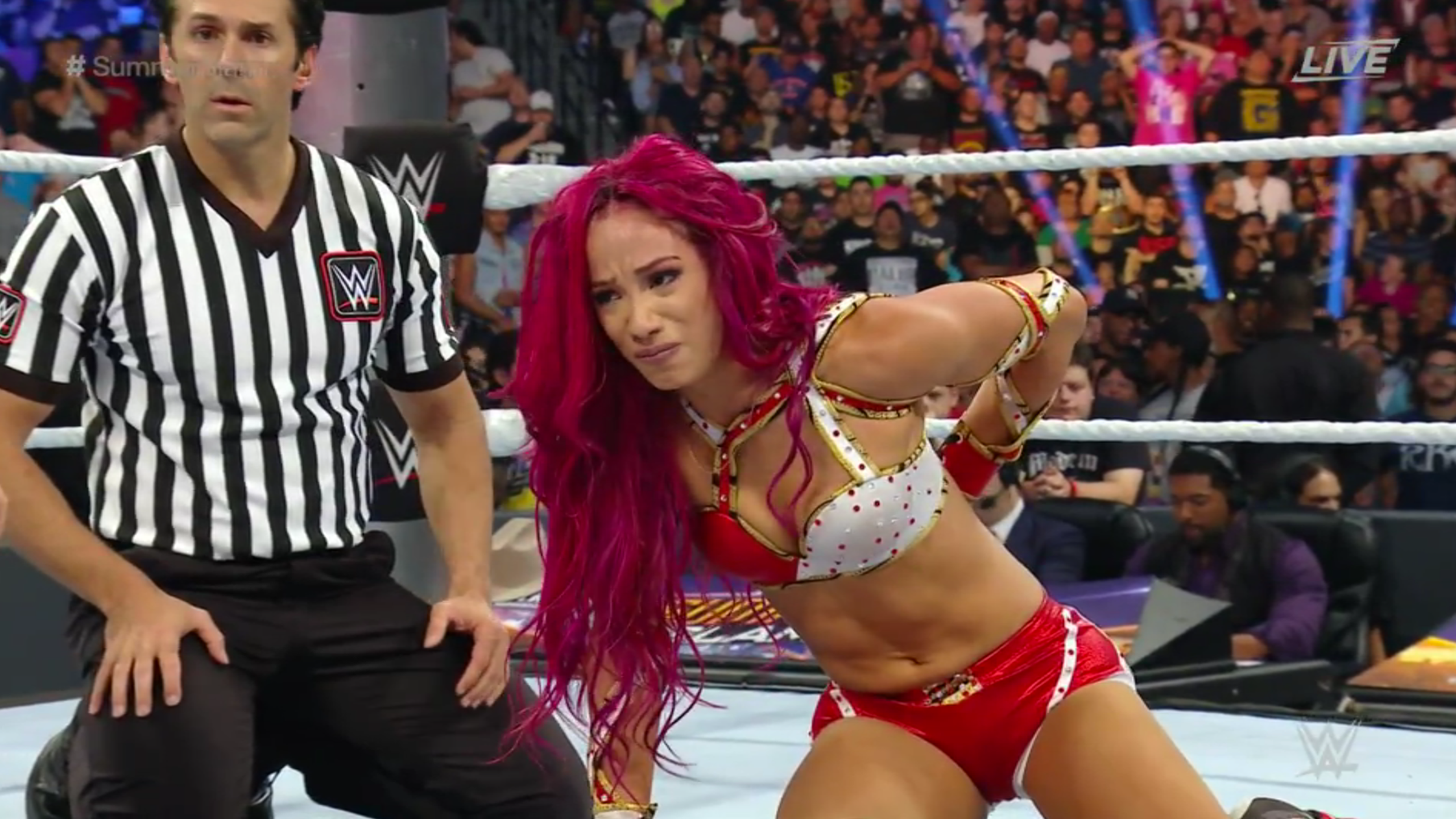 The best and worst of WWE SummerSlam
BY foxsports • August 22, 2016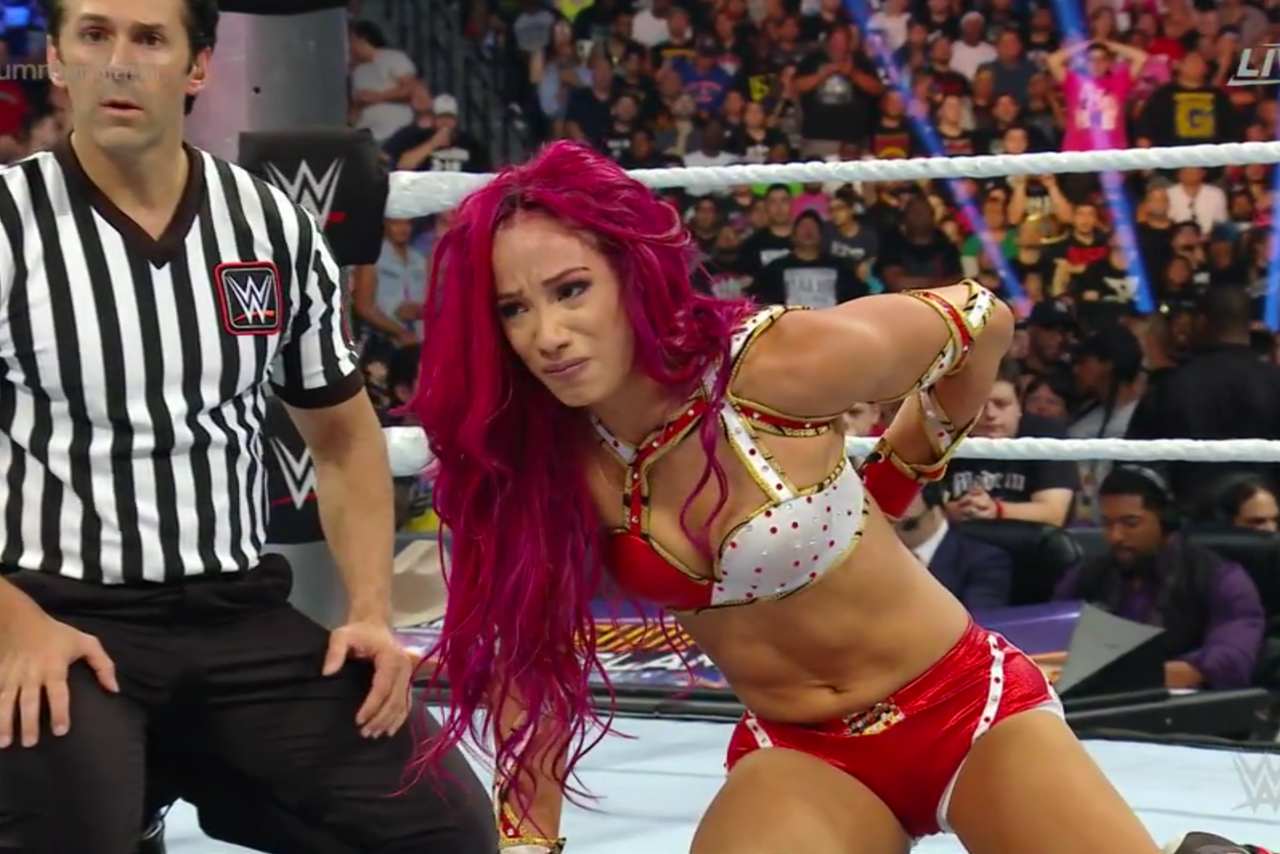 The second-biggest WWE event of the year has come and gone, and it might just have been the most polarizing pay-per-views of 2016. Let's run through the many highs and lows of SummerSlam.
AJ Styles beat up John Cena in a 23-minute match that felt like an hour-long ironman, finishing the 15-time champion with a Phenomenal Forearm after hitting the Styles clash. The match had more than a dozen near-falls and was easily the best of the night. Styles finally got his breakthrough win on a big stage after a couple WWE title losses to Roman Reigns in his first few months, and Cena won over the very anti-Cena crowd in Brooklyn, exiting the ring to an ovation despite losing. 
The atmosphere in the Barclays Center for NXT TakeOver: Brooklyn on Saturday night was electric for every single match, but it felt like not many of those fans came back for SummerSlam. There were only two things the SummerSlam crowd seemed genuinely interested in Sunday: the Styles-Cena match, and booing the new Universal Championship belt. For nearly every other match on the card - including the main event of the night! - the audience was astonishingly dead. 
There are a few excuses for this, the first being that SummerSlam simply takes too long. It's incredibly hard to keep a crowd engaged for 5+ hours, and by the end of the night people were exhausted. It also didn't help that Sasha Banks lost her title on the second match of the main show, which was a hugely deflating result. 
Many WWE stars deserved better from the audience, though, especially Finn Balor and Seth Rollins, who had the first half of their match overshadowed by the endless "that belt sucks" chants. 
Jericho and Owens are two stars big enough to be challenging for singles titles, but they're hugely entertaining as a tag team and WWE will hopefully keep them together for a while. It's the little things - like Jericho fearfully crawling across the ring to tag Owens and escape Big Cass, or Owens mocking Enzo Amore's dances and gestures - that make JeriKO matches a must-watch.
Many fans were expecting some sort of surprise at the end of a standard Brock Lesnar match, after he had suplexed Randy Orton more than a half-dozen times and shook off two RKOs - and WWE set the table perfectly for a run-out as Lesnar continued to clobber a bloodied Orton and shove away officials. The crowd chanted "Goldberg," but what they got was ... Shane McMahon, who was hit with an F5. Lesnar exited the ring, and the prevailing feeling in the Barclays Center was "that's it?"
It was a very anti-climactic end to a match that wasn't even the second or third best on the card, partly because of the way WWE handles bleeding wrestlers in 2016. Lesnar split open Orton's head - which seemed to be part of the plan - and a group of officials and medics surrounded Orton as blood gushed on the mat. A signaled to ring announcer JoJo that the match was over, and Lesnar was announced as the winner by TKO while the audience was still trying to figure out what was going on.  
It remains to be seen how active Lesnar is in WWE after SummerSlam, but the result of the match is puzzling given that Randy Orton is a full-time weekly performer on SmackDown who would certainly benefit from a huge win. Instead, WWE fans got more of the same.
Side note: WWE would benefit from Lesnar expanding his offensive repertoire, as his matches are getting pretty stale at this point. "Suplex City" is a great catchphrase and all, but the bulk of Sunday's main event was Lesnar German suplexing Orton, looking tough for 30 seconds, then German suplexing Orton again.  
Sami Zayn wasn't even on the SummerSlam card up until a few days before the event despite his string of excellent matches against Kevin Owens - Zayn always delivers on big cards - but WWE threw him into a tag match with fellow NXT alum Neville on the pre-show against the Dudley Boyz. If Zayn himself was disappointed at his SummerSlam snub, he didn't show it in the ring. All four men made the most of their opportunity, and Zayn and Neville combined on some amazing acrobatic moves.
While the SummerSlam crowd was inventing new ways to criticize the new Universal title, Finn Balor and Seth Rollins were putting on an incredible match that ended with a surprising result. From Balor's incredible entrance - the best of the weekend outside of Shinsuke Nakamura - to his Coup de Grace finisher off the top rope, he looked like a man worthy of a world championship, and it was nice to see WWE not going with easily predictable results.
Aww.
The Four Horsewomen have made their names by redefining what women's wrestling looks like, but Sasha Banks and Charlotte may have tried to push the envelope a little too far Sunday. Banks had to be helped out of the ring after a match that featured a number of terrifying, high-risk spots, including a jaw-dropping reversal hurricanrana off the top rope. Banks appeared to hurt her back and neck early in the match when Charlotte dropped Banks on the back of her head in the corner, but Sasha persevered and continued on.
The result - Charlotte regaining her title less than a month after losing it on Raw - was a shock, but Banks isn't going anywhere and will remain in the title picture as long as she's not hurt.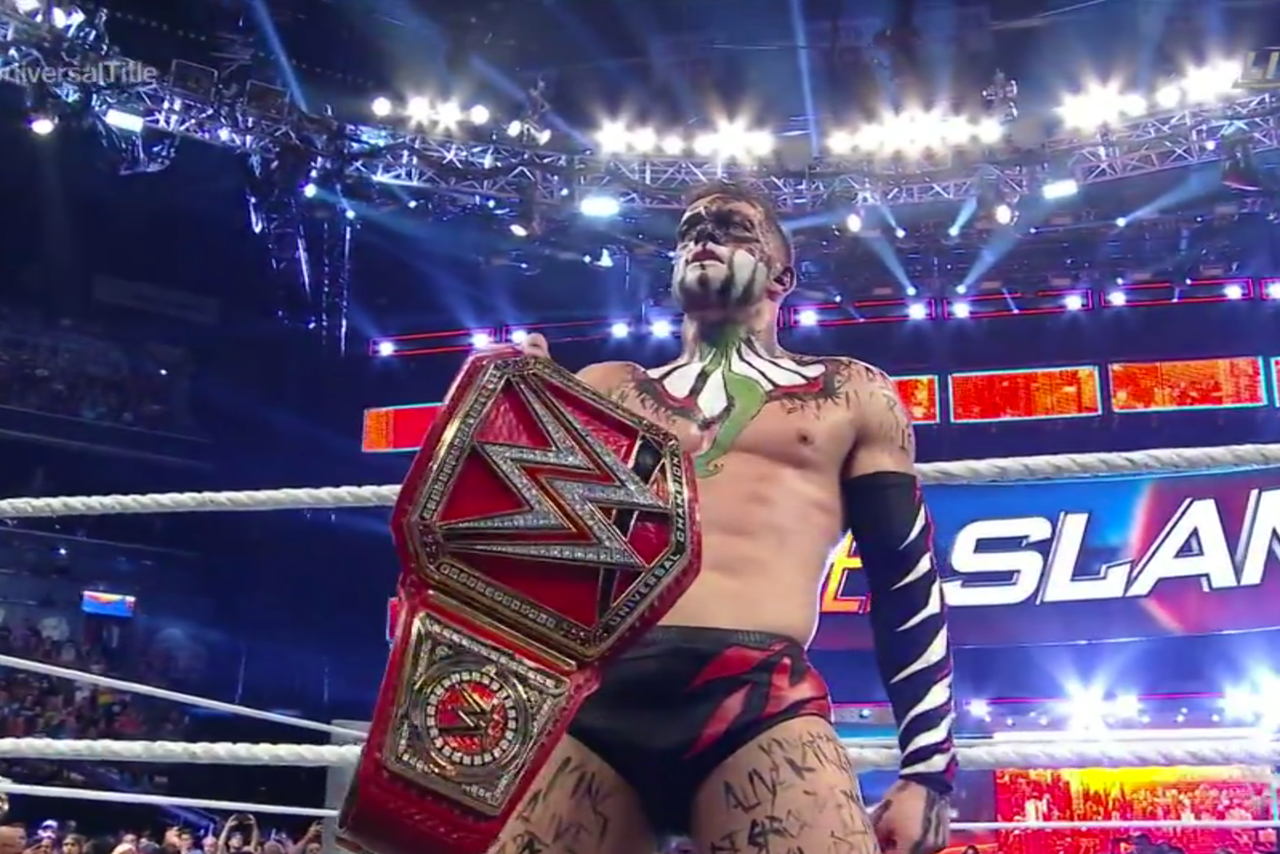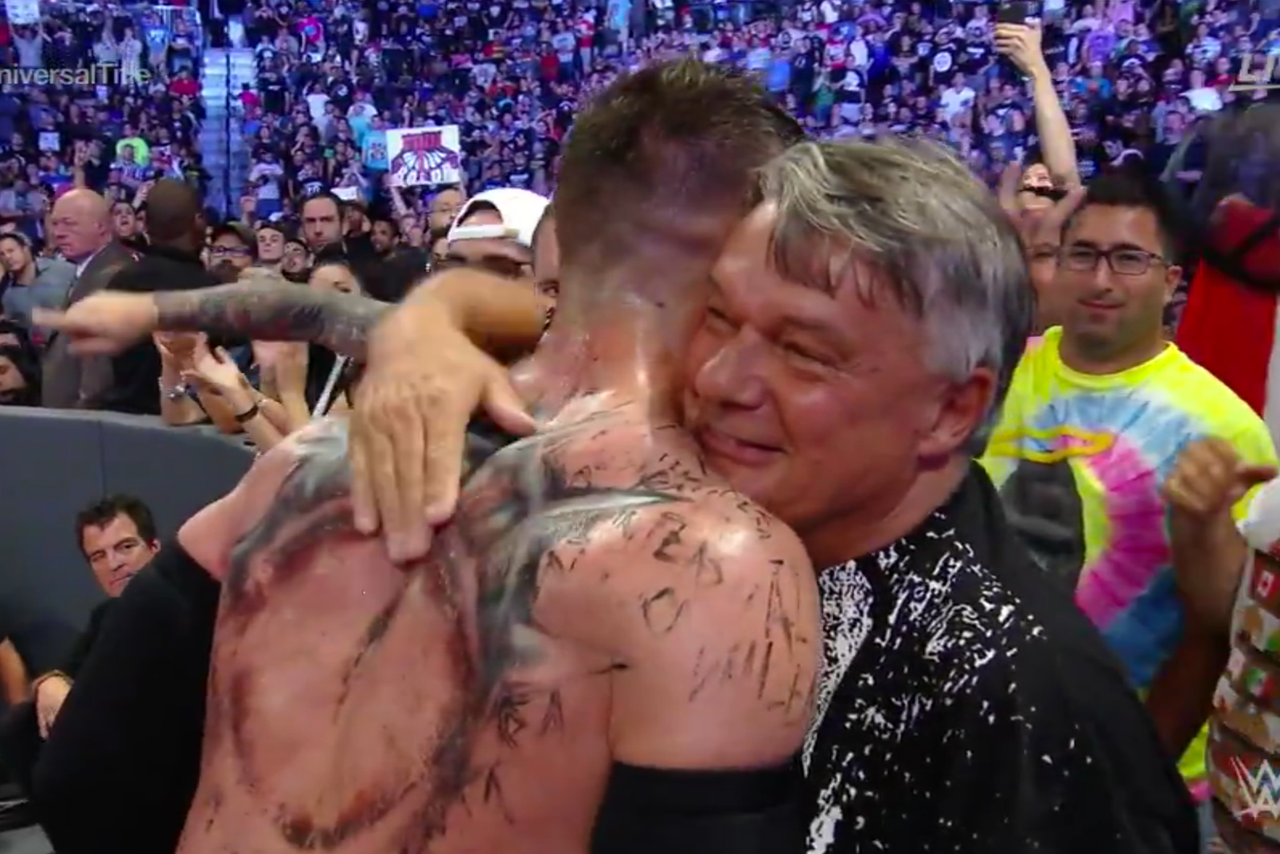 ---