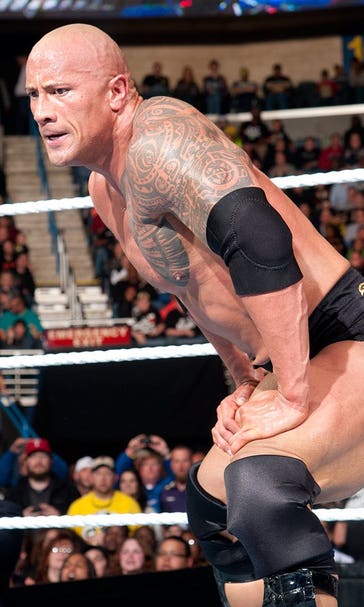 James Norwood channels The Rock's People's Elbow in Ipswich Town Football Club goal celebration video
December 11, 2019
The Ipswich Town Football Club just got electric.
James Norwood, who came up huge for Ipswich in their 5-0 win against the Bolton Wanderers on Saturday, grabbed headlines for more than just his spectacular play. After scoring a goal, this celebration video of Norwood surfaced on the club's Twitter, and let's just say it raised some (people's) eyebrows.
Norwood, of course, paid homage to The Rock's iconic People's Elbow in the video, going full Brahma Bull by removing the elbow pad, running the ropes – the whole People's Champ treatment. Norwood went one step further, giving The Rock a bit of a shout-out when retweeting the video.
The Great One caught wind of the tribute, tweeting Norwood some love right back.
Congrats to Ipswich Town FC on the big win. We can definitely smell (and appreciate) what they have cooking.
---