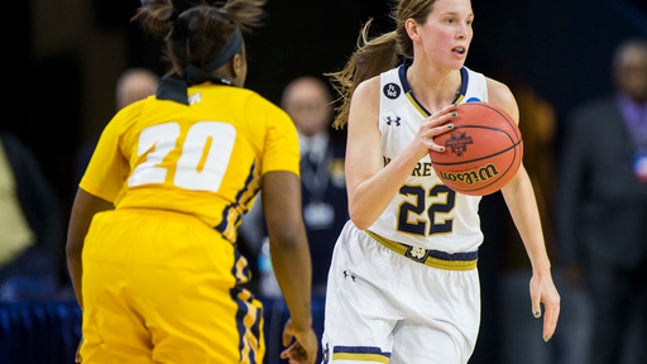 Top-seed Notre Dame beats 16-seed North Carolina A&T 95-61
Published
Mar. 20, 2016 12:01 a.m. ET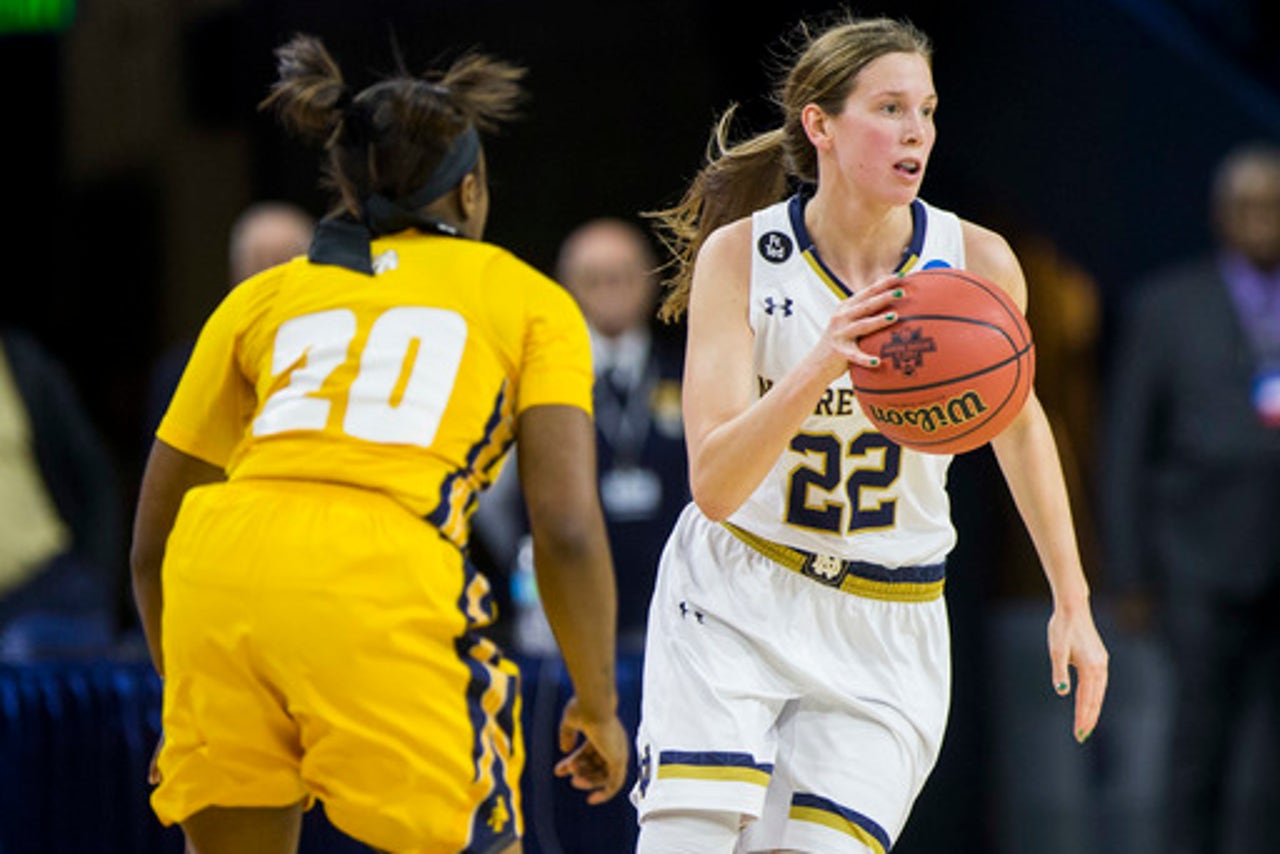 SOUTH BEND, Ind. (AP) Brianna Turner scored 16 points, Madison Cable added 14 points and seven rebounds and top-seeded Notre Dame dominated inside to beat No. 16-seed North Carolina A&T 95-61 Saturday night as the Fighting Irish began their pursuit of a sixth-straight Final Four appearance.
Kathryn Westbeld added 12 points as the No. 2 Fighting Irish (32-1) shot 59 percent to win their 29th straight at home, the third longest streak in school history. Notre Dame outscored the Aggies (19-12) 52-18 in the paint.
The Irish jumped quickly to a 7-0 lead and pulled away throughout most of the game, leading by 28 at halftime and 41 at the end of three quarters.
Kala Green, who missed her first 10 shots, led the Aggies with 12 points on 5 of 18 shooting, Dana Brown scored 11 and Aprill McCrae had 10 points and seven rebounds.
---