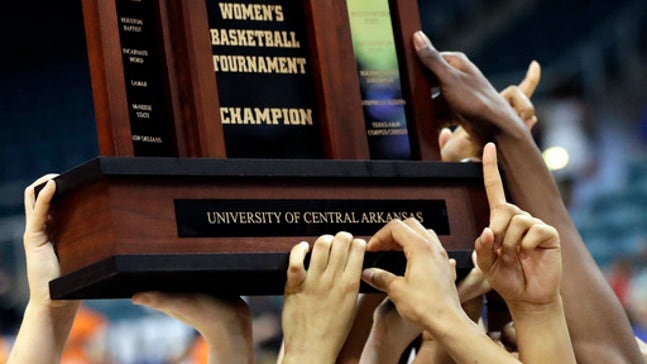 The Latest: Ivy League earns 1st at-large bid in Princeton
Published
Mar. 14, 2016 8:53 p.m. ET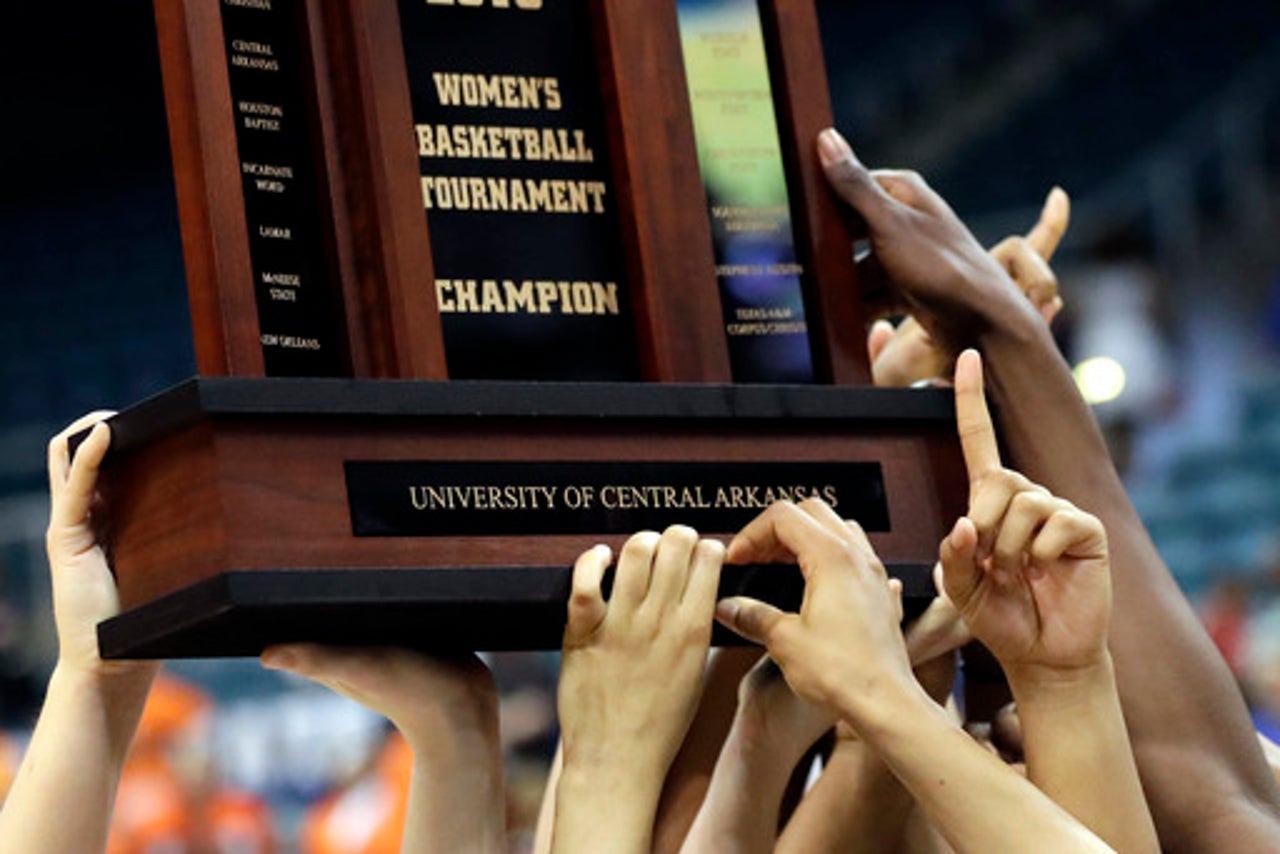 NEW YORK (AP) The Latest on Monday's women's NCAA Tournament selections (all times Eastern):
7:50 p.m.
Days after announcing the first Ivy League postseason tournament, the league earned the first at-large bid for either a men's or women's team with Princeton earning an 11-seed. The Tigers, who will face West Virginia, lost to Penn twice during the regular season - their only conference blemishes.
''I'm bursting with pride for my team and for this great University. Princeton just became the first team in Ivy League history to earn an at-large bid,'' coach Courtney Banghart said. ''That's something that will mean so much to me for forever. As an Ivy League alum, I share in the significance of this day with the many great scholar-athletes and coaches that are a part of this special league.''
Penn is a 10-seed and will face Washington in the opening round.
---
7:45 p.m.
Tennessee has its lowest seed in NCAA Tournament history.
The Lady Volunteers (19-13) are the No. 7 seed in the Sioux Falls Region and will face No. 10 seed Green Bay (28-4) in a first-round game Friday at Tempe, Arizona.
Tennessee's previous low seed was a No. 5 seed in 2009. The Lady Vols lost an opening-round game to Ball State in Bowling Green, Kentucky, that season.
---
7:40 p.m.
No. 16 Michigan State figured they'd get in after winning 24 games but the Spartans were getting restless as they waited at least 40 minutes to hear their name called during Monday's selection.
Michigan State coach Suzy Merchant had one son on her lap, one leaning on her left shoulder and her husband sitting to her right.
She still didn't look comfortable, though, as she rubbed her chin and sighed as the bracket was revealed on TV and she sat behind her team.
Merchant's players seemed anxious too, oohing and ahhing as the field was announced before finding out what Michigan State would be seeded and where it was headed in the NCAA Tournament.
- Larry Lage
---
7:30 p.m.
The NCAA Tournament selection committee might have made a make-up call for St. Bonaventure.
A day after Bonnies men's coach Mark Schmidt and his players felt snubbed, women's coach Jim Crowley and Co. have earned their second tournament appearance, their first coming in 2012. St. Bonaventure will be the 10th seed and face Oklahoma State in a first-round matchup at Oregon State on Friday night.
The Bonnies women weren't sure if they would get in after losing to VCU in the Atlantic 10 Conference quarterfinals on March 4.
St. Bonaventure went 23-7 and 12-4 in conference play.
The Bonnies men's team was upset over failing to make the tournament despite a going 22-8 and finishing in a three-way tie atop the A-10 regular season standings.
---
7:20 p.m.
Fifth-ranked Maryland figured to be a No. 2 seed and they knew they'd open the NCAA Tournament at home.
The only mystery for Maryland (30-3) was who its first opponent would be and which top seed would be in its region.
First matchup: Iona (23-11). No. 1 seed: Notre Dame (31-1).
Sitting in the front row of a crowded room overlooking their home court, the Terps yelled with delight when the TV posted their opening matchup Monday.
Maryland opens on Saturday afternoon. Should the Terrapins advance, they will face the winner of Penn-Washington.
-- David Ginsburg
---
7:05 p.m.
The No. 1 seeds are familiar names: UConn, South Carolina, Notre Dame and Baylor.
---
7:01 p.m.
A different kind of season for Tennessee has led to a different type of atmosphere for the release of the NCAA Tournament brackets.
Tennessee traditionally has learned its postseason draw at a celebration that was open to the media. During former coach Pat Summitt's tenure, the Lady Volunteers often watched the announcement at her home. The event has been held either on campus or at the Women's Basketball Hall of Fame in Knoxville since Holly Warlick took over the program in 2012.
This year, the Lady Vols are watching the announcement in private at Pratt Pavilion, the team's practice facility. Warlick and two players are scheduled to speak to the media after the draw is released.
Tennessee (19-13) set a school single-season record for losses this year.
- Steve Megargee
---
6:40 p.m.
University at Buffalo women's coach Felisha Legette-Jack arrived for the Bulls first-ever Selection Monday party wearing some Buffalo-Blue bling.
The fourth-year coach had an oversized ring on her right hand and another larger one hanging on a chain around her neck. It's a Bulls tradition to award the ring to a player who made the most hustle plays after each victory.
Injured senior Mackenzie Loesing decided to buy rings for all the players and coaches in honor of the Bulls winning the Mid-American Conference Tournament last weekend and getting an automatic berth in the tournament.
''Mackenzie thought we were all Buffalo Blings, so she got me the big one,'' the coach said about the large ring hanging around her neck.
Buffalo (20-13) entered the MAC tournament as the eighth seed, and became the lowest-ranked seed to win it.
- John Wawrow.
---
6:30 p.m.
No. 3 South Carolina began its NCAA Tournament watch party with a shooting contest - won by coach Dawn Staley.
Staley swished through a one-handed half-court shot, then broke off into a championship run around the court at Colonial Life Arena to cheers of several hundred fans awaiting the Gamecocks' seeding and regional location.
''Look at that,'' Staley said, smiling as she was congratulated by the rest of team and coaches.
Staley competed with seniors Tiffany Mitchell and Tina Roy. Mitchell was the Southeastern Conference player of the year the previous two seasons and an all-SEC first-team selection this year.
- Peter Iacobelli
---
6:27 p.m.
UConn isn't waiting to win its fourth straight national celebration to plan a victory party. The school announced Monday before the NCAA Tournament pairings were announced that it would hold a ''Celebrate the Season Event'' on April 11 at the team's practice facility.
Tickets to the event, which will be held regardless of where the Huskies finish in the tournament, are $75. The reception will include a meet-and-greet with coach Geno Auriemma and members of the team and a video highlight reel.
---
6:12 p.m.
UConn is expected to be the top overall seed in the women's NCAA Tournament.
UConn (32-0) potentially won't have to leave the state until the Final Four which is in Indianapolis this year on April 3 and 5.
If UConn can win six more games, coach Geno Auriemma would pass vaunted UCLA men's basketball coach John Wooden for the most all-time with 11 championships.
Expected to join the Huskies as the other No. 1 seeds are South Carolina, Notre Dame and Baylor. The Huskies have already beaten the Gamecocks and Irish this season.
The top four seeds in each region will host the opening two rounds.
---