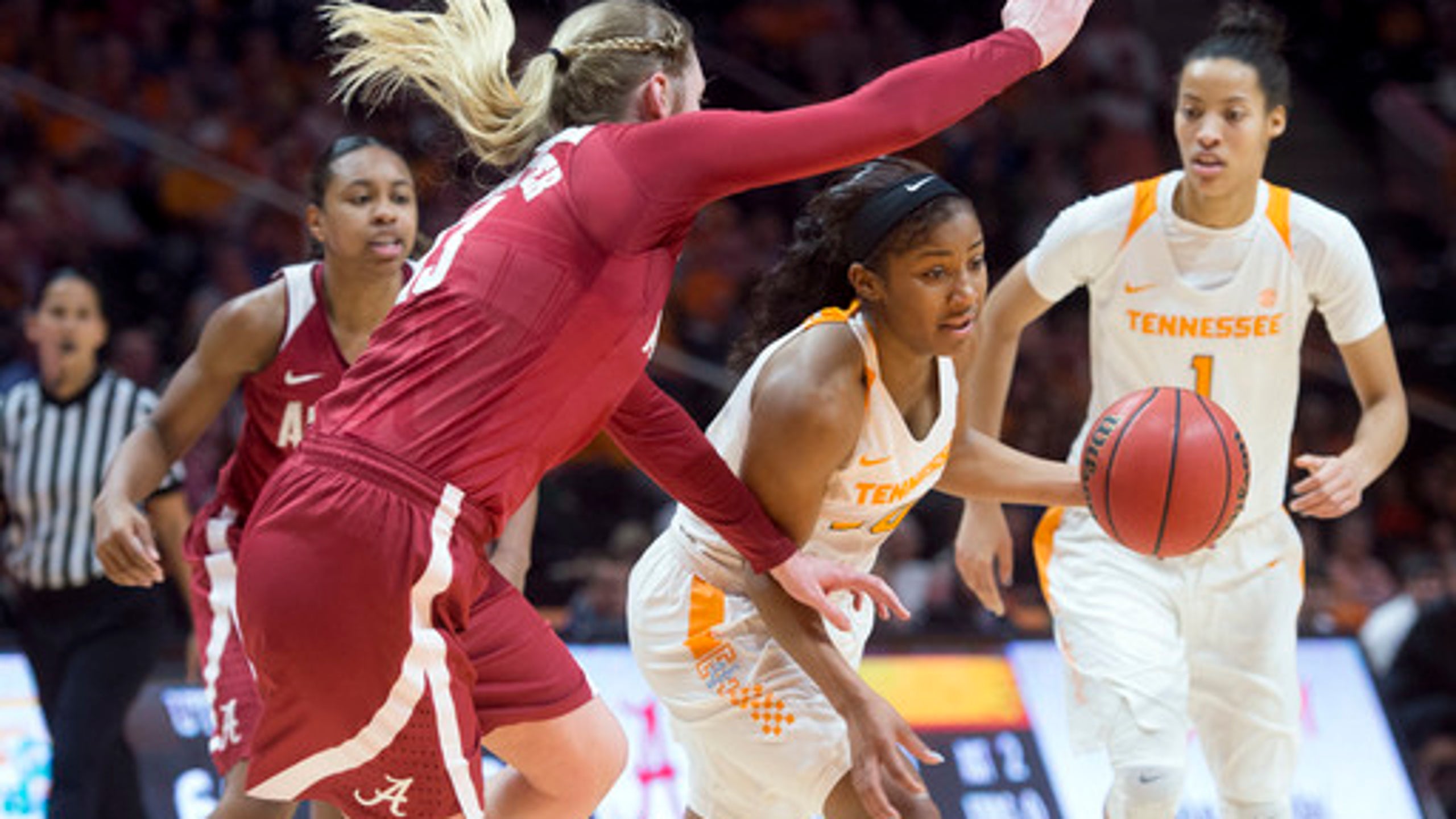 No. 19 Tennessee women roll to 70-42 victory over Alabama
BY foxsports • January 31, 2016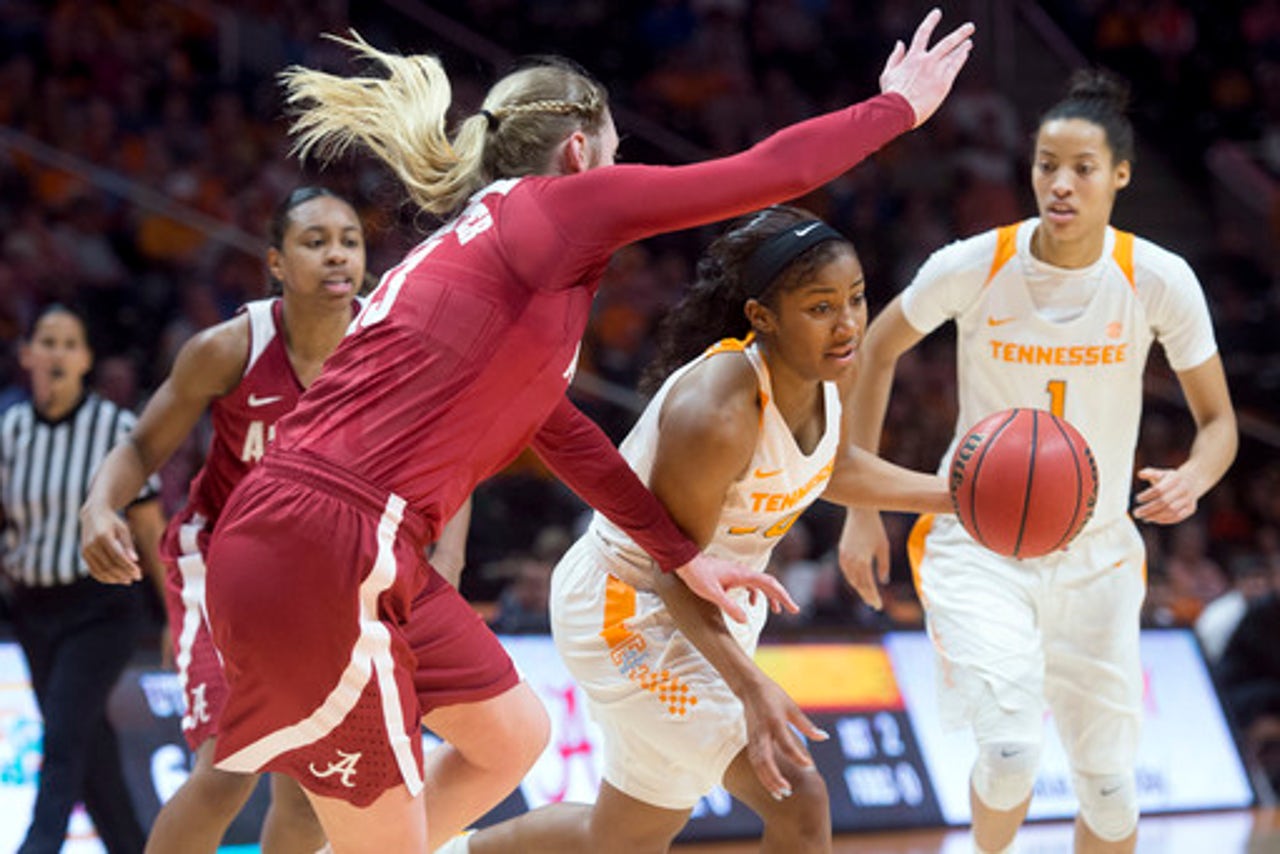 KNOXVILLE, Tenn. (AP) Jaime Nared scored 17 points and matched a career high with 10 rebounds as No. 19 Tennessee trounced Alabama 70-42 on Sunday for its 42nd consecutive victory over the Crimson Tide.
Te'a Cooper also had 17 points and Mercedes Russell added 12 points and 13 rebounds as Tennessee (13-8, 4-4 SEC) avoided its first three-game losing streak since February 1986.
The Lady Vols had lost at No. 12 Kentucky and No. 13 Mississippi State by a combined three points over the last week. Those defeats have put Tennessee at risk of falling out of the Top 25 on Monday for the first time since February 1985.
The loss to Mississippi State marked the first time the Bulldogs had ever beaten Tennessee in 37 attempts.
Meoshonti Knight scored 11 points for Alabama (13-9, 2-7).
Tennessee played without usual starting forward Bashaara Graves, who had a walking book on her left foot.
---