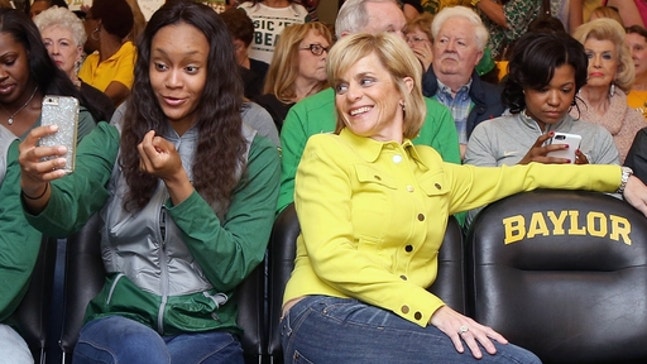 Mulkey believes in her Baylor team even if Obama doesn't
Published
Mar. 17, 2016 1:58 p.m. ET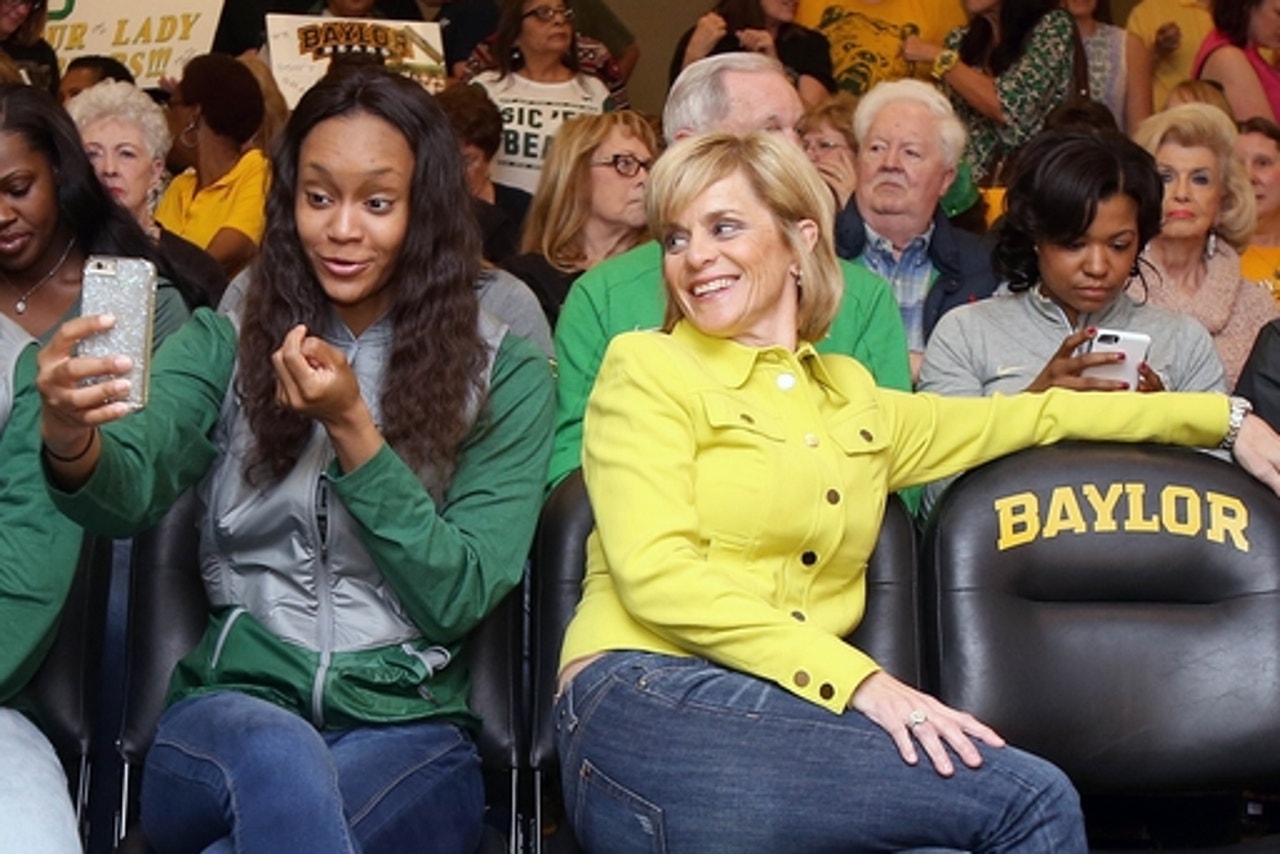 WACO, Texas (AP) Baylor coach Kim Mulkey has some presidential motivation for her team.
In President Barack Obama's bracket for the women's NCAA Tournament, the Lady Bears are the only No. 1 seed he doesn't have going to the Final Four.
Mulkey joked with her players, telling them that she still believes in them even if their president doesn't.
Obama did pick the Lady Bears as national champions in 2012 when they went 40-0. He also chose Baylor to defend in 2013, when instead Connecticut won the first of three consecutive national titles. Obama is picking the Huskies to make it four in a row.
Mulkey describes Obama as a ''basketball nut'' and says he was great to the Lady Bears when they visited the White House in 2012 as champions.
---