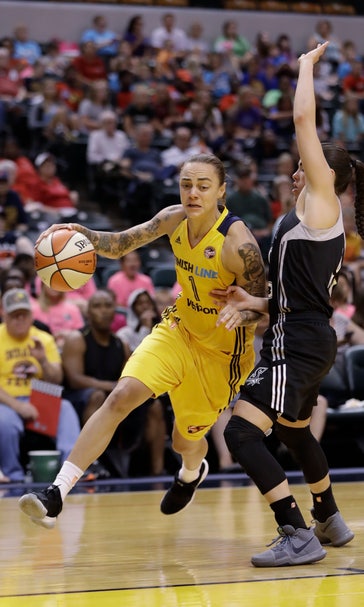 Early round of World Cup full of upsets and surprises
September 26, 2018
SANTA CRUZ DE TENERIFE, Spain (AP) — The preliminary round of the FIBA Women's Basketball World Cup had its share of upsets, comebacks and surprises.
Two African nations qualified for the knockout round, with Nigeria and Senegal both advancing. It's the first time that any team from that continent has made it this far — let alone two teams.
"It feels good off the back of making history with our first win against Turkey to have now followed it up by beating Argentina," Nigeria guard Ezinne Kalu said. "We're working hard and staying focused. It is exciting for us making more and more history with a team that is very closely bonded together, and we want to continue on this journey for longer."
Belgium, playing in its first World Cup, won Group C with a nine-point victory over host Spain on Tuesday. Emma Meesseman hit a layup just before the buzzer to give Belgium a wide enough margin of victory to clinch first place in the pool.
"I think it is one of our biggest ever wins and especially to get it after losing a close game in overtime against Japan," Belgium guard Julie Allemand said. "We are going to enjoy this now and rest for two days. To get to the top eight of the competition first-time, is amazing."
Spain wasn't completely distraught by the loss though, as now the Spaniards will avoid potentially meeting the U.S. until the gold medal game.
The Americans, to no surprise, went 3-0 in the preliminary round. Although they definitely had a tougher time than expected against Senegal and China before blowing out Latvia. The U.S. passed the 100-point mark in its last two games, becoming only the second team — along with the Soviet Union — to reach the century mark in two pool games.
The Americans, along with Australia, Canada and Belgium, earned byes to the quarterfinals on Friday.
Wednesday's quarterfinal qualifiers will feature Spain-Senegal, Nigeria-Greece, Japan-China and France-Turkey.
Here are a few other tidbits from the preliminary pool:
SCHOOL DAYS: The crowds for the opening two days of play at the FIBA Women's World Cup have been strong, with games taking place over the weekend.
With the final day of the preliminary round on Tuesday, the local organizing committee brought in school kids to fill the stands for the early 11 a.m. tip. They made flags and signs to support the two teams and also brought in drums, creating a festive atmosphere. Usually camp and school days in the WNBA have the kids cheering for the home team. Here, with the kids equally divided, both sides had loud support.
"It was a great atmosphere, even better than WNBA kids games because they were cheering for both sides," said Jazmon Gwathmey, who scored 23 points for Puerto Rico and plays for the Indiana Fever in the WNBA.
CANADIAN COMEBACK: Canada came to the World Cup with a few goals in mind. The first was to win their group. They can cross that off the list now.
"We understand that winning the pool is great but there's so much more to come," said Kia Nurse, who led Canada with 18 points in the win over France on Tuesday night. "So to be able to put ourselves in this situation to go in, have two days off, give us a chance to be able to scout a little extra, get some practice in and work on things we want to get better at, it's a great situation."
Canada trailed France by 15 points in the first half and by 10 at intermission before getting going in the second half and pulling away to an 11-point win and clinch the top seed in Group A.
The Canadians had a lot of chance to be even closer at the half, but missed a lot of layups.
"It was really just us. At halftime we were like, we played terrible, didn't execute anything we wanted to and we were 10 points in the game still," Natalie Achonwa said. "So it was just looking at the game notes that were on the board. We just need to disrupt the ball. Once we got the defensive stops it led to easier buckets on offense."
Canada was knocked out of the quarterfinals at the 2016 Rio Olympics by France.
"We have a lot of history with France and knew it was going to be a tough game, and this was one we wanted to get," Canada coach Lisa Thomaidis said. "At the end of the day, you have to win every single game."
RIVALRY GAME: Japan coach Tom Hovasse had no idea who his team would play when it beat Puerto Rico in the first game of the day Tuesday. Facing Asian rival China wasn't on the tops of his list.
"They know us and we know them, so that helps a little bit with the short preparation," he said. "Still it can work both ways that they know our system well."
---