Buckeyes try to regain control as NCAA Tournament opens
Published
Mar. 17, 2016 4:48 p.m. ET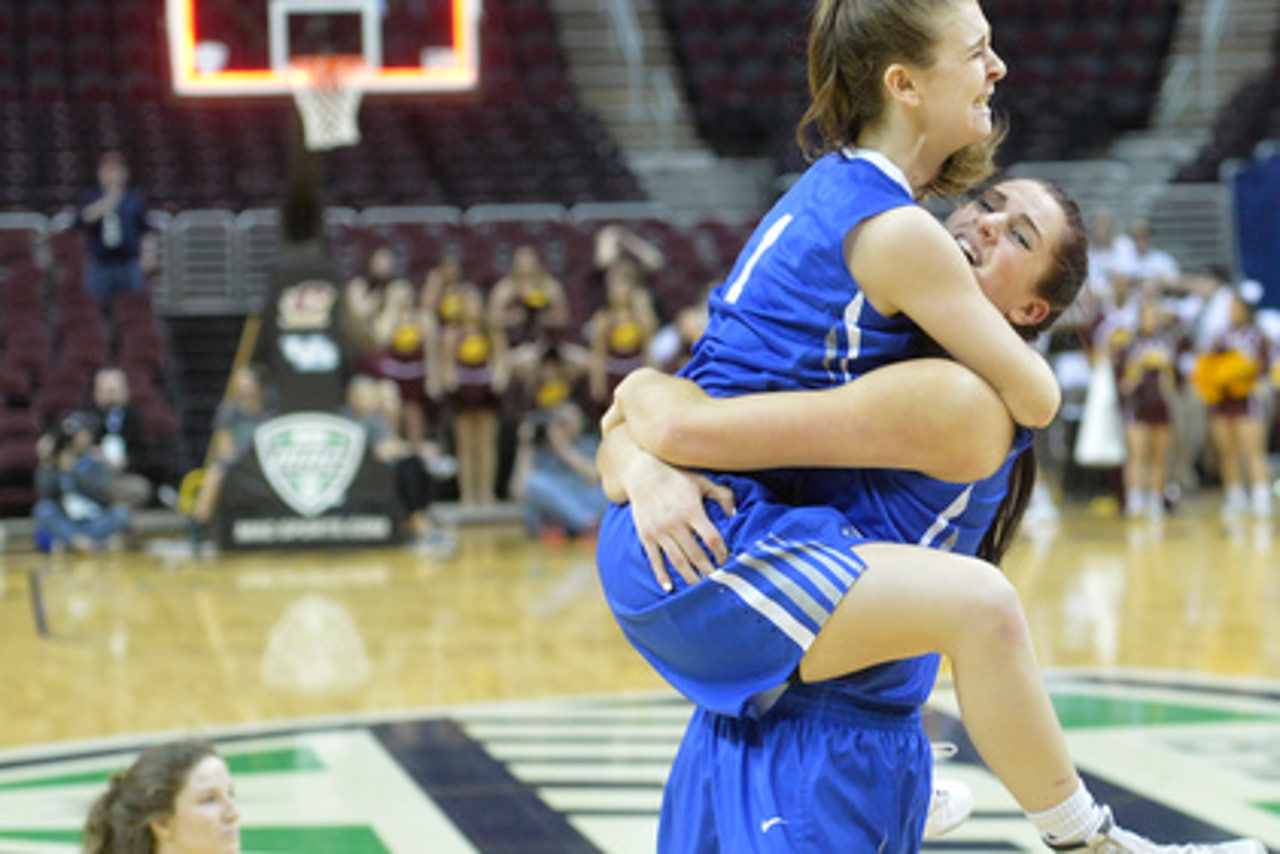 COLUMBUS, Ohio (AP) On the eve of the NCAA Tournament, the Ohio State Buckeyes are still trying to shake off the shock and disappointment of their late-season swoon.
Ohio State, once ranked as high as No. 5 nationally, had stacked up an 11-game winning streak going into the last week of the season and were vying for a piece of the regular-season Big Ten crown. Instead OSU dropped overtime games to Minnesota and Michigan State.
Then the Buckeyes lost their second-best player, senior guard Ameryst Alston, to a wrist injury in the Big Ten Tournament. Without her, they were run over by Michigan State in a quarterfinal tournament game. They dropped in the poll to No. 9.
Alston, who averaged 18.6 points during the season, likely will play in the opening round of the NCAA Tournament Friday afternoon in Columbus. The No. 3 seed Buckeyes (24-7) face No. 14 Buffalo (20-13).
''Obviously, I think that last game showed how much she means, from a leadership standpoint and on the floor,'' said senior guard Cait Craft. ''To have her back out there (Friday) will be a big deal.''
Ohio State's fortunes also tend to turn on the play of sophomore guard Kelsey Mitchell. An incredible 3-point threat, Mitchell led the team with an average of 25.7 points per game. She had three 40-point games this season and is fourth in the country in scoring.
Buffalo is paced by a pair of swift guards, junior Joanna Smith (18.1 ppg) and sophomore Stephanie Reed (10.5 ppg).
The opening game in Columbus on Friday pits No. 6 seed West Virginia (24-9) against No. 11 Princeton (23-5), with the winners of both games advancing to play each other on Sunday. The survivor will move to play in the regional in Sioux Falls, South Dakota.
In the first game, West Virginia is the bigger and stronger team, known for playing smothering defense. At 6-foot-5, center Lanay Montgomery is a dominating force inside. Senior guard Bria Holmes averaged 16.4 points per game for the Mountaineers.
''They're a great team,'' said Princeton senior forward Annie Tarakchian. ''They're long, they're fast, they're physical, so that definitely stood out. I think as a team we're going to have to be poised and play the way we know how to play.''
Princeton, which lost by 20 points to Ohio State Dec. 18, is paced by Tarakchian and 6-foot-2 center Alex Wheatley. Both averaged around 12 points per game this season.
----
TOURNAMENT TIDBITS
West Virginia: The Mountaineers are making their 11th NCAA Tournament appearance and the first since being a No. 2 seed in 2014. They've reached the postseason 12 times in 15 seasons under coach Mike Carey.
Princeton: Some of the Princeton players have some famous bloodlines. Sophomore forward Leslie Robinson is President Barack Obama's niece. Her father is Craig Robinson, Michelle Obama's brother. Freshman guard Jordan Muhammad is the daughter of former NFL wide receiver Muhsin Mohammad, and freshman guard Qalea Ismail's dad is former NFL wide receiver Qadry Ismael.
Ohio State: The Buckeyes' usual home court, the Schottenstein Center, is occupied with the state boys high school basketball tournament games this weekend, so the pair of first-round games are being played at venerable St. John Arena. Ohio State is making its 23rd NCAA Tournament appearance.
Buffalo: The Bulls are making their first appearance in the NCAA Tournament. After finishing third in the Mid-American Conference East Division, they won their first ever conference tournament, beating Central Michigan in overtime.
---