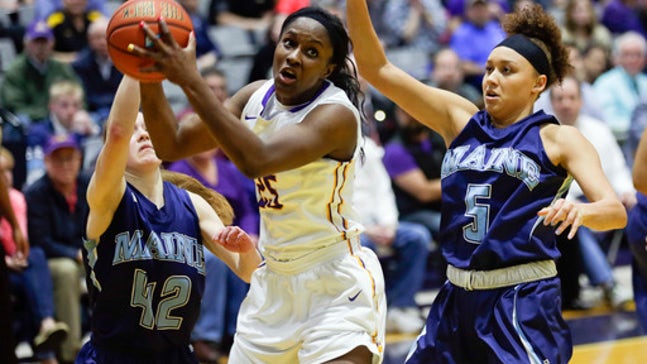 Albany beats Maine 59-58 for 5th straight America East title
Published
Mar. 11, 2016 8:09 p.m. EST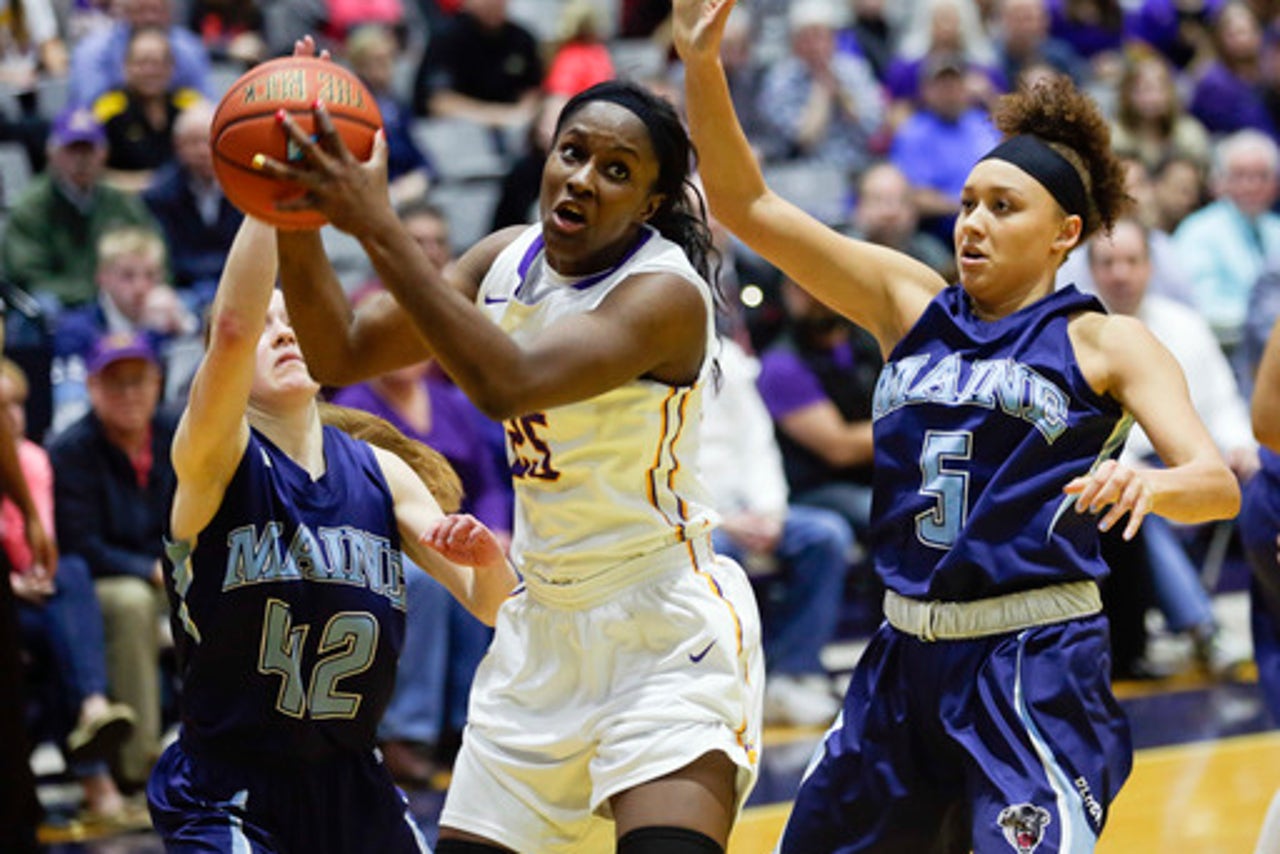 ALBANY, N.Y. (AP) Shereesha Richards scored 31 points, Imani Tate keyed a fourth-quarter rally, and top-seeded Albany held off second-seeded Maine 59-58 on Friday to win the America East Conference championship for a record fifth time in a row and secure a berth in the NCAA Tournament.
Albany (27-4), the top seed, barely managed to hold on against second-seeded Maine (26-8) which was seeking its eighth title.
Richards, the league's leading scorer and three-time conference player of the year, hit a shot off the glass to give the Great Danes a 59-55 lead with 69 seconds left.
Sigi Koizar followed with a 3 from the right wing to bring Maine within a point, but the Great Danes held on in the frenetic final seconds.
Tate, who had nine of her 15 points in the final quarter, missed a baseline jumper at the shot clock buzzer to give the Black Bears one final chance.
Koizar missed a scoop shot in the lane with 2.6 seconds left and Maine's Chantel Charles was then called for an intentional foul. Cassandra Edwards missed both free throws for Albany and the Black Bears got one more chance when the ensuing inbounds pass by Albany from in front of the Maine bench caromed out of bounds at the far end of the court without anybody touching it.
Albany escaped when Mikaela Gustafsson's wild shot at the buzzer sailed out of bounds.
---