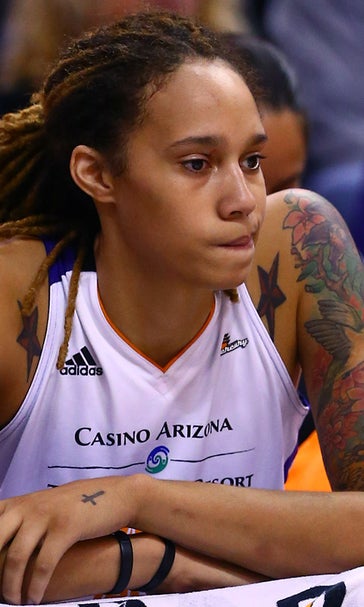 Griner: Fellow WNBA players want her to appeal suspension
May 27, 2015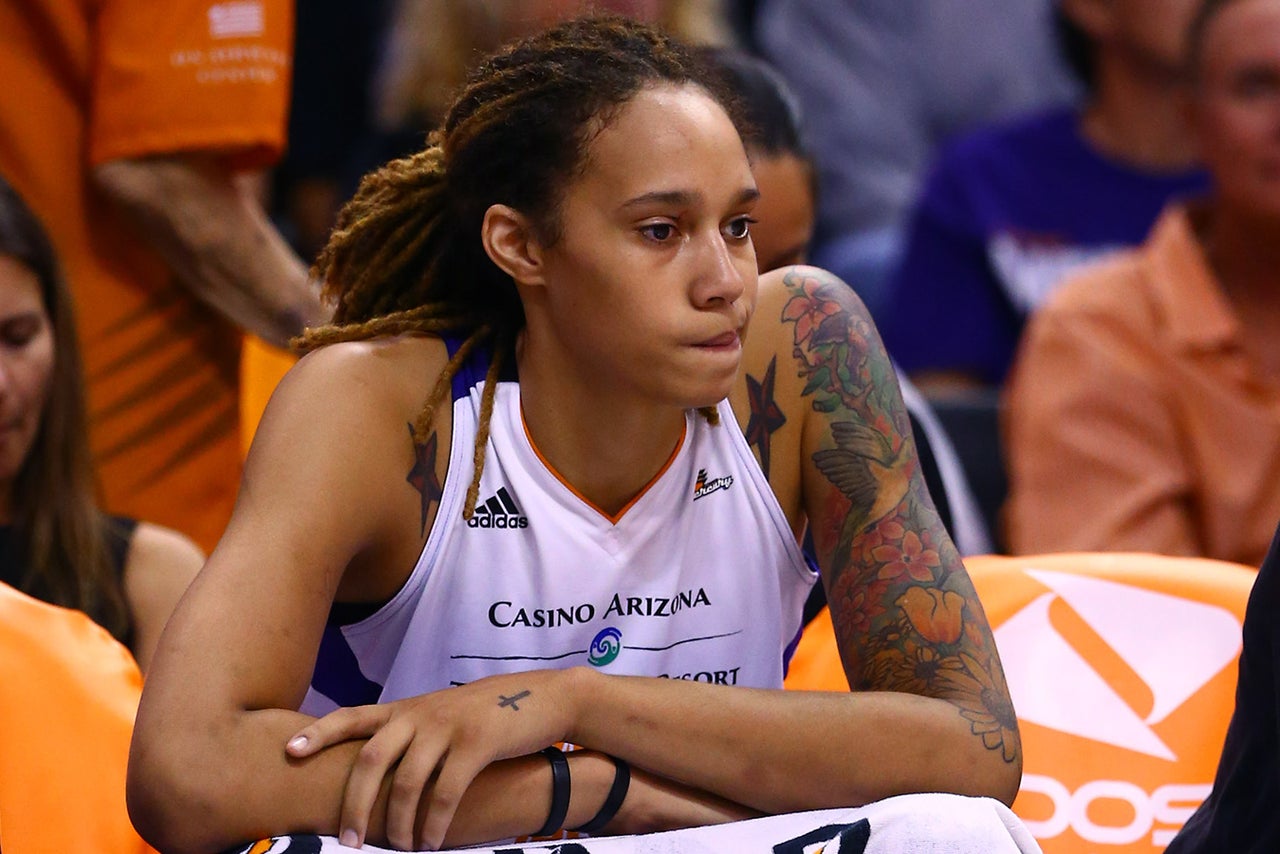 NEW YORK -- Brittney Griner has been hearing from players around the WNBA who would like her to change her mind and appeal her seven-game suspension for a domestic violence incident involving her partner Glory Johnson, also a player in the league.
The Phoenix Mercury star said the players are concerned that a precedent would be set if she does not file an appeal.
''They were surprised that I was not planning to, but the last thing I want is for people to think I am not taking responsibility for my actions,'' Griner told The Associated Press on Wednesday in an email.
Griner said on May 18 at the team's media day that she wasn't planning on appealing the record suspension given to her and Johnson after the two were arrested on April 22 at their home in the Phoenix suburb of Goodyear.
The league was very firm in its ruling. WNBA President Laurel J. Richie said when announcing the suspensions, ''It is our strong belief that violence has absolutely no place in society, in sports or in this league. As president, it is my responsibility to protect the league and uphold its values.''
Johnson said on Tuesday that she is planning to appeal the suspension. She said her lawyer is ready if further action is needed.
''Do I think it was a little much? Yes,'' the 6-foot-3 Johnson said in an interview with the AP. ''Especially because of the way we are and the way we handled it.''
The 6-foot-8 Griner had said she planned to take a different approach.
''I understand there are consequences for your actions,'' she said after the Mercury opened training camp on May 18. ''I accept those consequences and I'm not going to fight it.''
In a plea bargain, Griner pleaded guilty to disorderly conduct and agreed to undergo 26 weeks of domestic violence counseling. If she completes the counseling, the charges will be dismissed. Less than a month after their arrest, Griner and Johnson - both 24 - were married in a ceremony at a Phoenix resort.
It is unclear if Johnson has filed an appeal on her own, but she has not yet involved the player's union. If Griner decides to appeal, she also has the option not to go through the union.
The union hasn't received a request from either player or their representatives to file an appeal on their behalf. The union can't appeal on Johnson or Griner's behalf without their approval, according to the league's collective bargaining agreement. The CBA requires that either the players or union file an appeal within 20 days from the date that they were notified of being suspended.
''We are still in discussions with Glory, Brittney and their representatives to determine how they wish to proceed in light of their own personal situations and the concerns of other WNBA players,'' the player's union said in a statement to the AP.
If the suspension isn't reduced or revoked, Griner will be out until Phoenix's game against Minnesota on June 27. Johnson won't return until June 26 when Tulsa plays against New York.
The Mercury play the Shock on July 2 in Phoenix in the first meeting of the two All-Stars since they've been married.
---
AP Sports Writer Cliff Brunt contributed to this story from Tulsa, Oklahoma.
---