Michelle Waterson says she is better than Paige VanZant 'in every aspect of the fight'
Published
Dec. 15, 2016 3:02 p.m. ET

Michelle Waterson doesn't have her name listed first on the marquee for her main event fight this weekend against Paige VanZant in Sacramento.

According to the official UFC rankings, Waterson is the No. 12 ranked strawweight in the world while VanZant is currently occupying the No. 8 slot. The odds makers have even made Waterson a slight underdog in her bout with VanZant on Saturday.

None of that matters to Waterson, who aims to expose VanZant in their fight because she just doesn't believe the 22-year old strawweight is better than her in any way, shape or form going into their main event showdown.

"I think she's a very tough opponent, she's very durable and that's gotten her through a lot of her fights, just that desire to win. But when you meet somebody that has just as much desire to win then it becomes the battle of who has the most skills and I have more skills than she does," Waterson said about VanZant when speaking to FOX Sports.

"I think I have better skill in every aspect of the fight."

While Waterson's feelings on her abilities matched up next to VanZant are very clear, she won't discount the accomplishments her opponent has achieved thus far in her UFC career.

VanZant has put together an impressive 4-1 record overall in the UFC with her only loss coming to former title contender Rose Namajunas in 2015.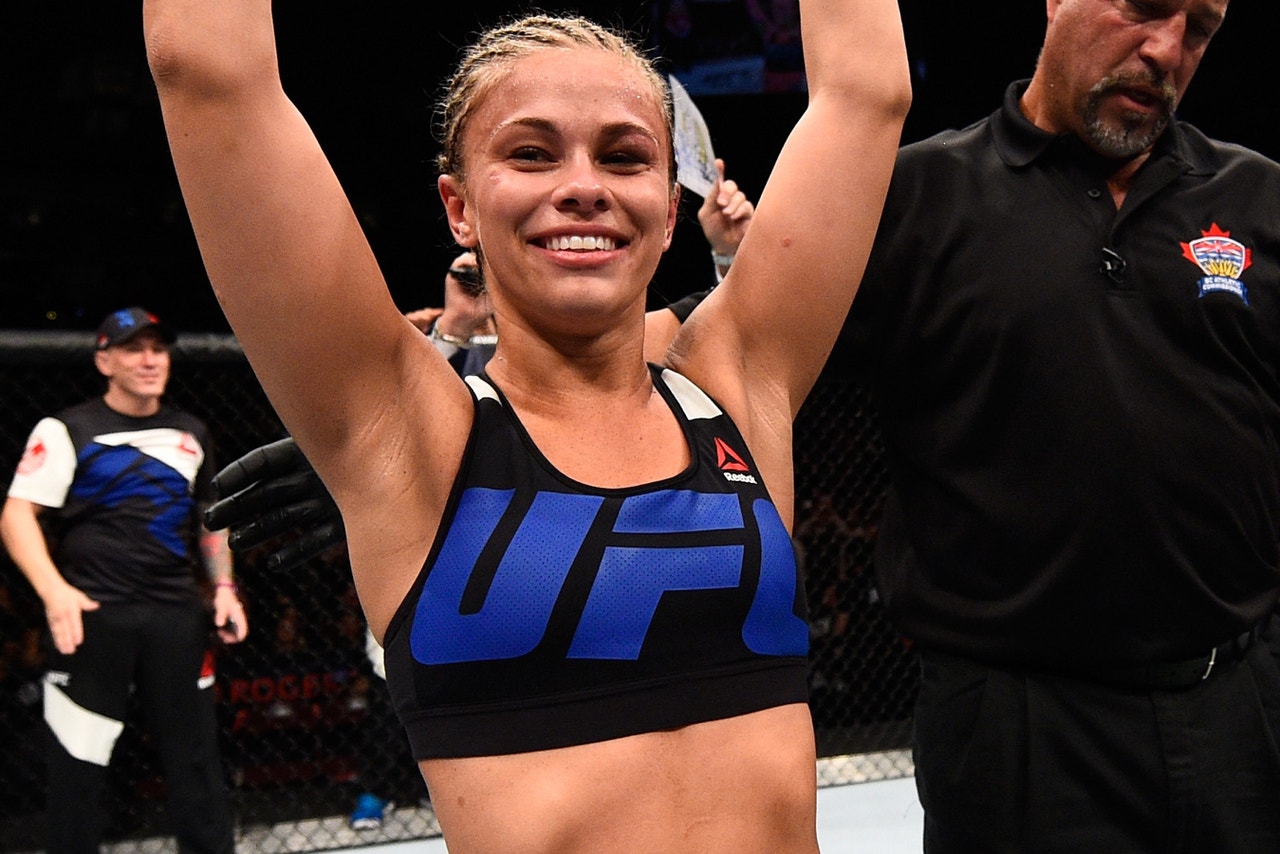 Waterson will never take away the accolades that VanZant has amassed during her career, but that doesn't mean it will help her when they step into the Octagon together to do battle.

"You can't take away the wins she has. She's earned those wins," Waterson said. "She has a winning record so you can't take that away from her but as far as levels go, I'm on a different level."

The fight for Waterson also serves as a reintroduction to the UFC after a lengthy layoff following her successful debut last July with a submission win over Angela Magana.

Injuries sidelined Waterson from taking her past two fights scheduled in the UFC but she never slowed down in the gym and that's why she doesn't buy ring rust as an excuse going into her main event with VanZant.

"It's kind of a 'I'm back' moment for me," Waterson said. "I've been in the gym, even through the injuries, I've been training everyday so for the people that train me and train with me and know me, they know I haven't gone anywhere. But for anybody else that don't know who I am, I'm happy to show them what I've learned."

In the end it all worked out for Waterson, who now gets to headline a massive card on FOX in only her second UFC fight. Waterson wishes she was stepping into the Octagon with more experience, but ultimately the opportunity to compete on a state this big was exactly what she wanted when first signing with the UFC.

"Things happen for a reason and that's kind of the way I chalk it all up to," Waterson said. "All the events that had happened in the past kind of led me to the path that I'm on now. I'm really excited that the UFC trusts in my ability to pull off this main event in the brand new arena in Sacramento."

As far as competing on VanZant's turf as Sacramento has become her adopted hometown, Waterson certainly isn't worried about that playing a factor in the fight.

The crowd might not be on her side just like the rankings or the odds makers, but Waterson plans on making it very clear by the end of the night just who is the better strawweight fighter.

"Fighting is my life," Waterson said.  "I've been doing it for 20 years so she's stepping into my world."


---