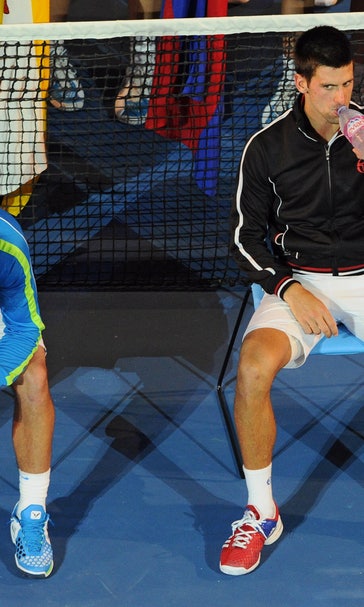 Why men's tennis needs to ditch best-of-five matches at Grand Slams
May 17, 2016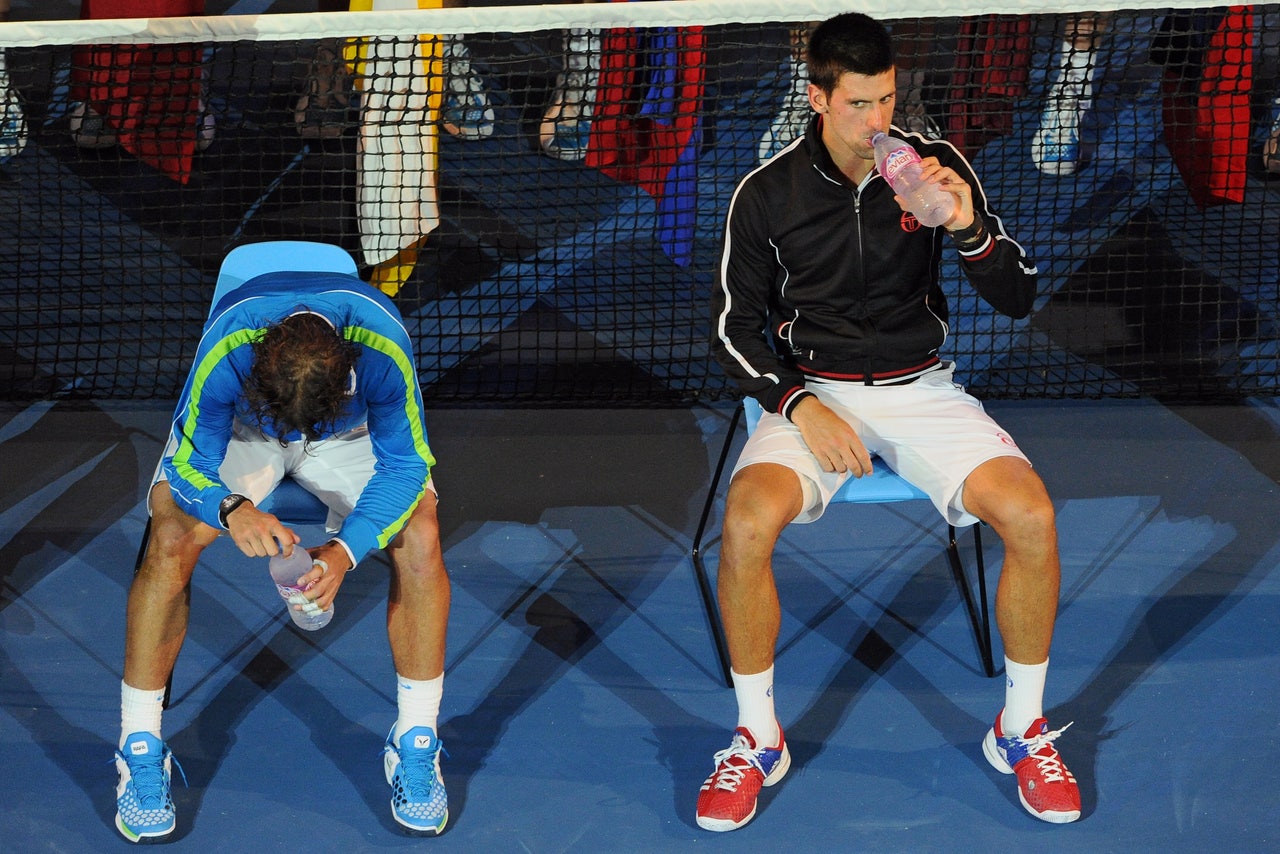 The debate about whether men should play best-of-five matches in Grand Slams has been raging for years, with the topic picking up steam recently with what seems like a rash of injuries in the sport, equal pay concerns and lengthy matches that go late into the night and wreak havoc with scheduling. As of a few weeks ago, I was staunchly in the traditionalist camp. Best-of-five has worked for years, why change what's been working? But a recent run of great best-of-three matches since the Australian Open, plus the memories of players struggling through four-hour battles, barely being able to finish the match because of cramping, has changed my mind. Here's why: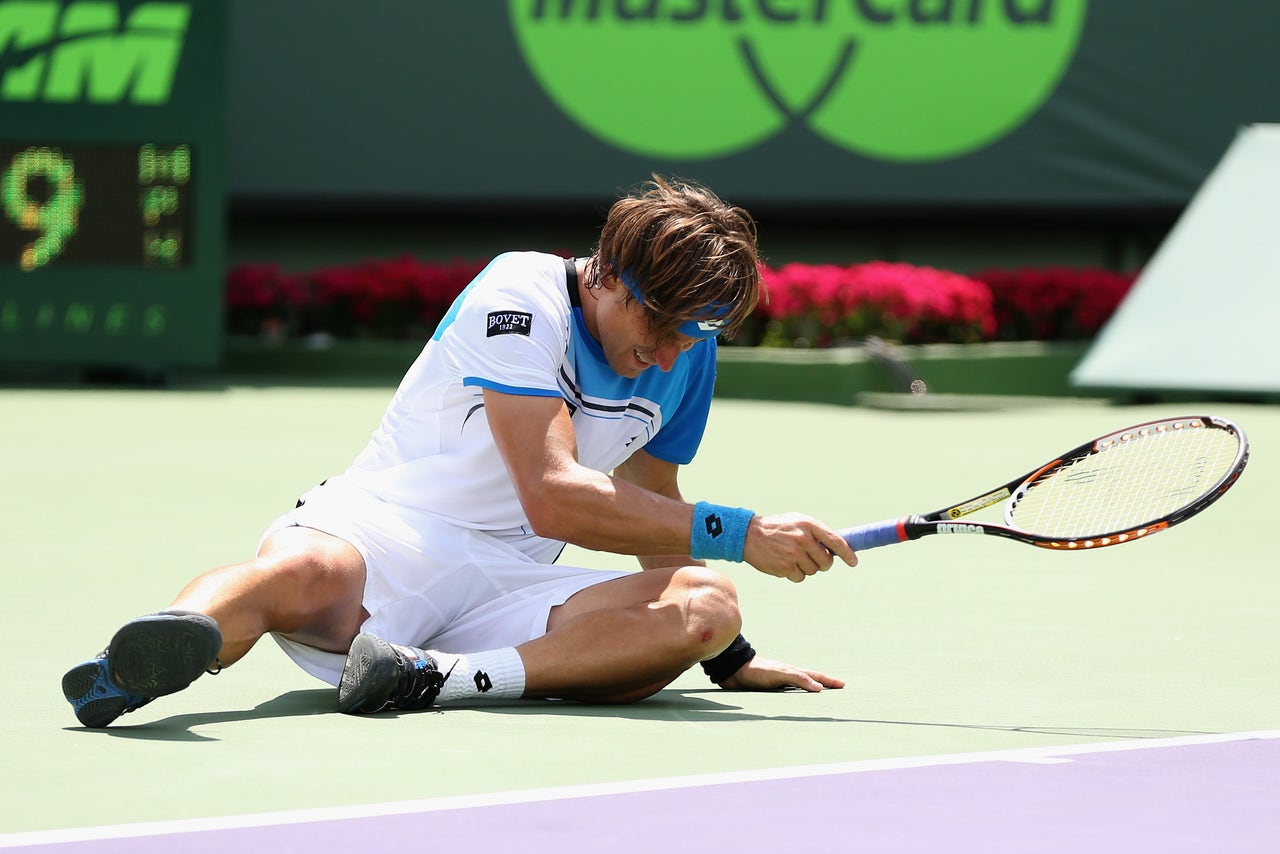 (Clive Brunskill/Getty Images)
THE BENEFITS AND ARGUMENTS FOR BEST-OF-THREE
1. Shorter matches for fans
It's crazy enough that football can hold America's ever-decreasing attention for as long as three-and-a-half hours per game multiple times per week. Tennis is a niche sport now; it can't expect the same control of attention spans unless it's from diehards. 
Slam matches take too long for a number of reasons. 1) Obviously, the best-of-five format plays a role. 2) Rafael Nadal and Novak Djokovic take longer breaks in between points than George RR Martin does between Game of Thrones novels and are only sporadically called on it. 3) Tennis is the rare game without any sort of clock and, in the case of three of the four Slams, any defined endpoint. It's not rare for deuce games to hit double-digit minutes. Matches can drag on for three, four and five hours, as in that insane Australian Open final between the aforementioned Rafa and Nole. When a match starts at 3 a.m. ET, as that final did, and people in the East start leaving for work before it's done, you know things are going too long. 
2. Shorter matches for players
Neither player could stand at the end of that final, which was a great way for them to start a lengthy season. Tennis is basically like year-round school - perpetual competition with the occasional mini-break. Injuries have always been a part of the game, but it seems like they've become an epidemic of late. Players are better trained than ever. They eat well, their recovery is now a science and they've never been more fit. But that means going harder in training and, as a result, breaking down more often. The withdrawal/retirement list at Slams reads like a short story. On one Wimbledon day in 2013, seven players had to pull out of matches. In theory, playing best-of-three would cut down on injuries.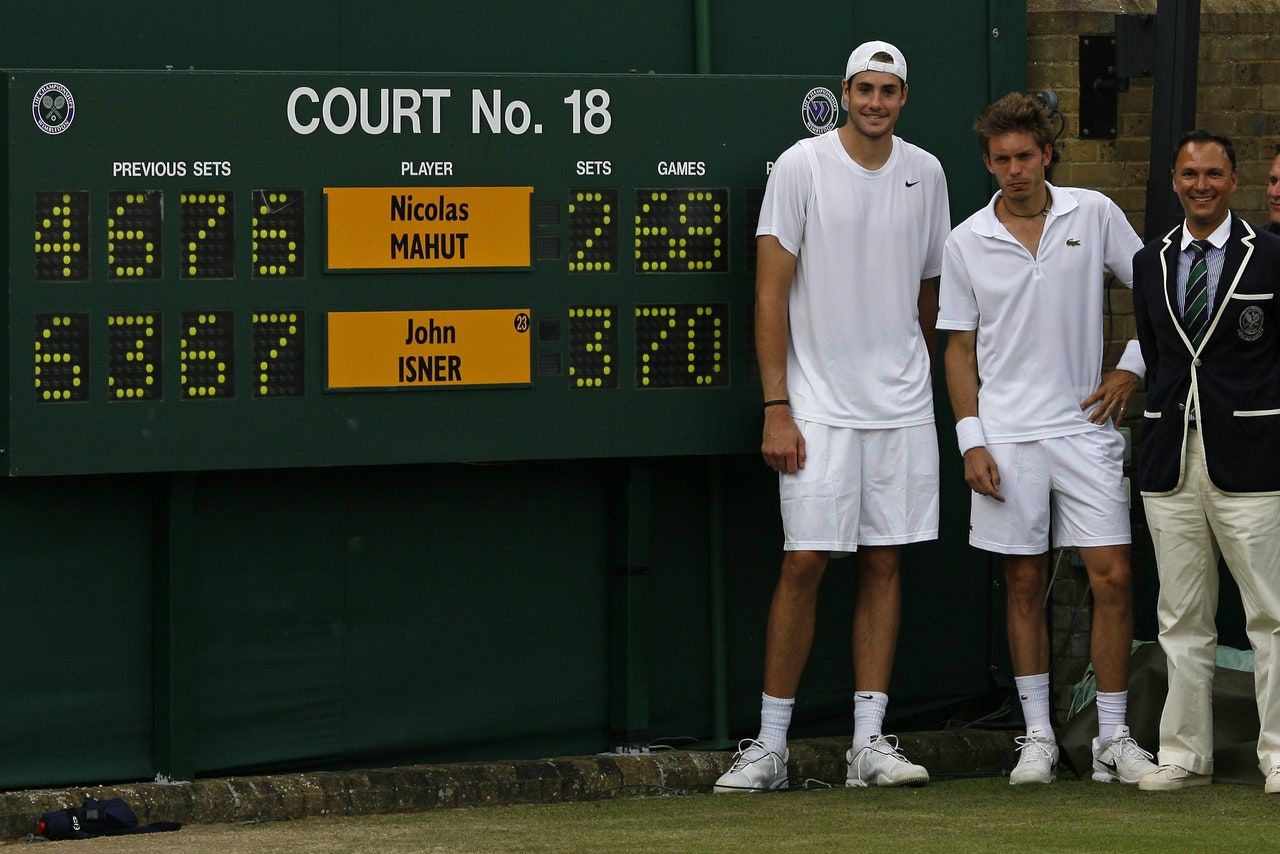 (GLYN KIRK/AFP/Getty Images)
THE BENEFITS AND ARGUMENTS OF FIVE
These are the two biggest arguments in favor of five. As far as I can tell, other than tradition and the fear of change, they're the only reasons people want to cling to this way of scoring.
1. Playing best-of-five minimizes upsets. The idea is that it's easier for a player to sneak a win against a Djokovic, Nadal or Federer in a best-of-three sprint rather than a best-of-five marathon. Over time, the better player prevails. Play enough poker and the pros will eventually shine. Play a quick tournament and even I could take some hands off the world's best. 
2. We lose the drama of a player coming from two sets down to win a match or the memories of a four-hour marathon. In Bo5, there are so many different ways a match can go rather than the six possible outcomes from a Bo3 match between Player X and Player Y (XX, YY, XYX, XYY, YXY, YXX). The five-set match has far more twists and turns. Trying to put that into Bo3 is like stuffing Game of Thrones into Veep's 30-minute time slot.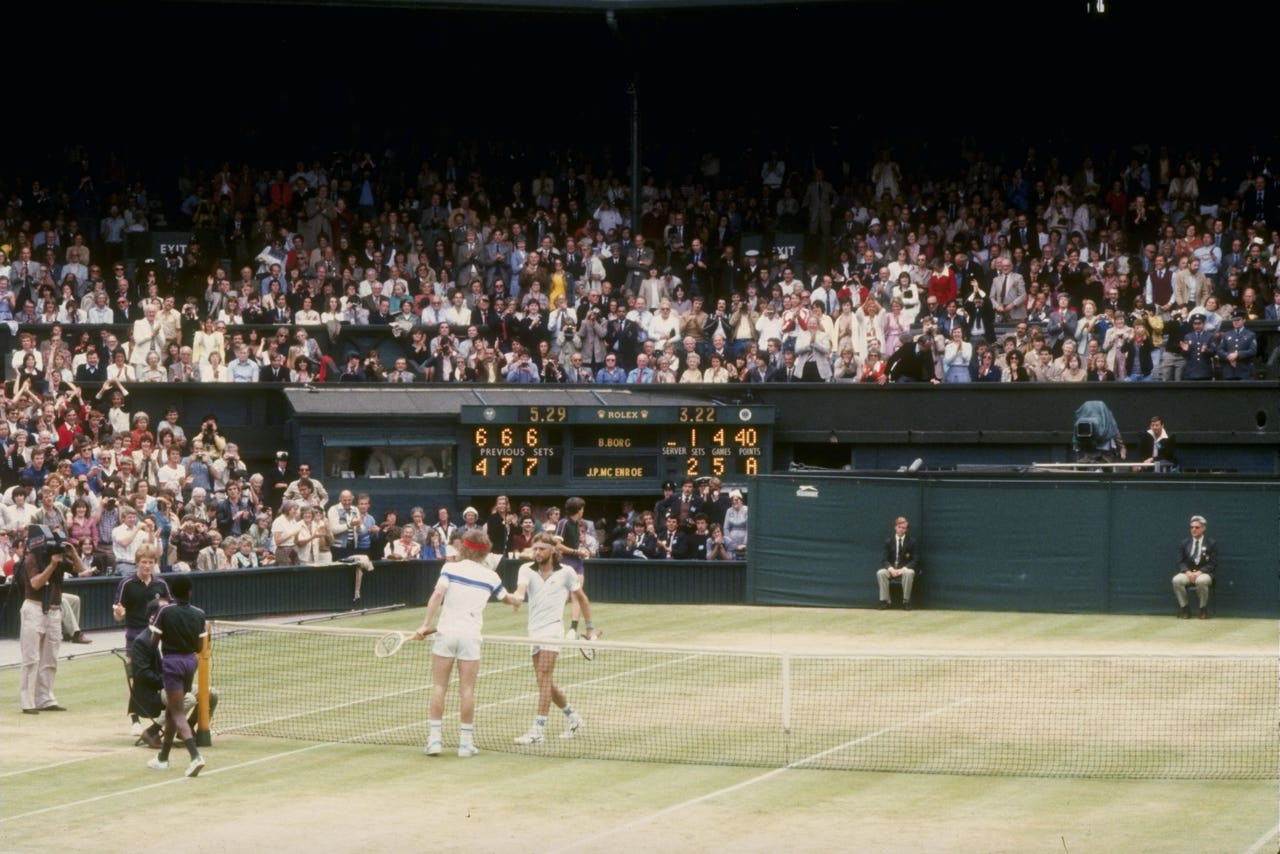 (Getty)
Maybe there are others. But as a long time backer of the best-of-five setup, those were my main on-court concerns. There was one that transcended all that though: tradition. It's not just a song from Fiddler on the Roof. Going five has always been the norm in men's tennis. Over the years, as Masters events went to best-of-three in all rounds, this scoring made the majors stand out even more and gave them additional heft. Can't stay healthy playing best-of-fives? That's on you. Can't handle the recovery? That's on you. A tournament should be played in the toughest conditions to find the most worthy champion. That's what happens in golf, when the first three majors of the year are played on the toughest courses with the toughest course set-ups. Why make a sport easier?
THE PROBLEMS WITH EACH ARGUMENT
There are plenty of counter-arguments to be had.
1. Women get hurt just as much, if not more, than men. Since women play best-of-three, who's to say that the men cutting back in Slams would have any effect? Also, going to best-of-three would theoretically most benefit the players who play the most best-of-five matches (e.g. the best players in the world). They seem to be less impervious to injuries though. Roger Federer has played every Slam since 2000. Novak Djokovic has a streak dating back to 2005. Andy Murray has missed one since 2008. Rafael Nadal is the outlier and his hard-charging style is more to blame for his injuries than an extra 90 minutes on court a few times per year. Still, for all his ailments, Nadal has missed just five of the last 45 majors.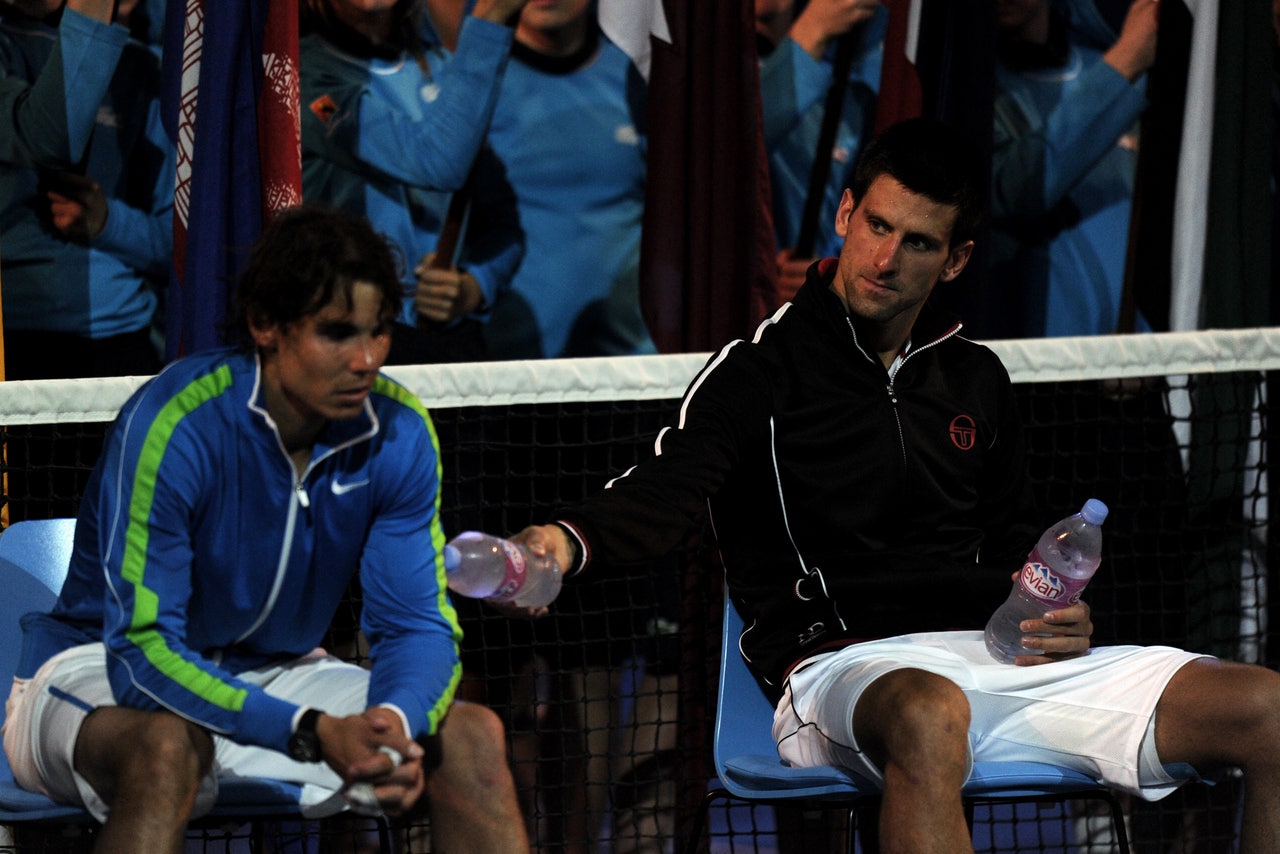 (GREG WOOD/AFP/Getty Images)
2. Does best-of-five actually minimize upsets? There's a whole mathematical study out there begging to be written about this very topic, but I'm keeping it pretty basic.
The Big Four (Djokovic, Nadal, Federer and Andy Murray) have won 40 of the last 44 Grand Slams, which are best-of-five.
The Big Four have won 41 of the last 44 Masters 1000 events, which are best-of-three (and that number extends to 47 of the past 50).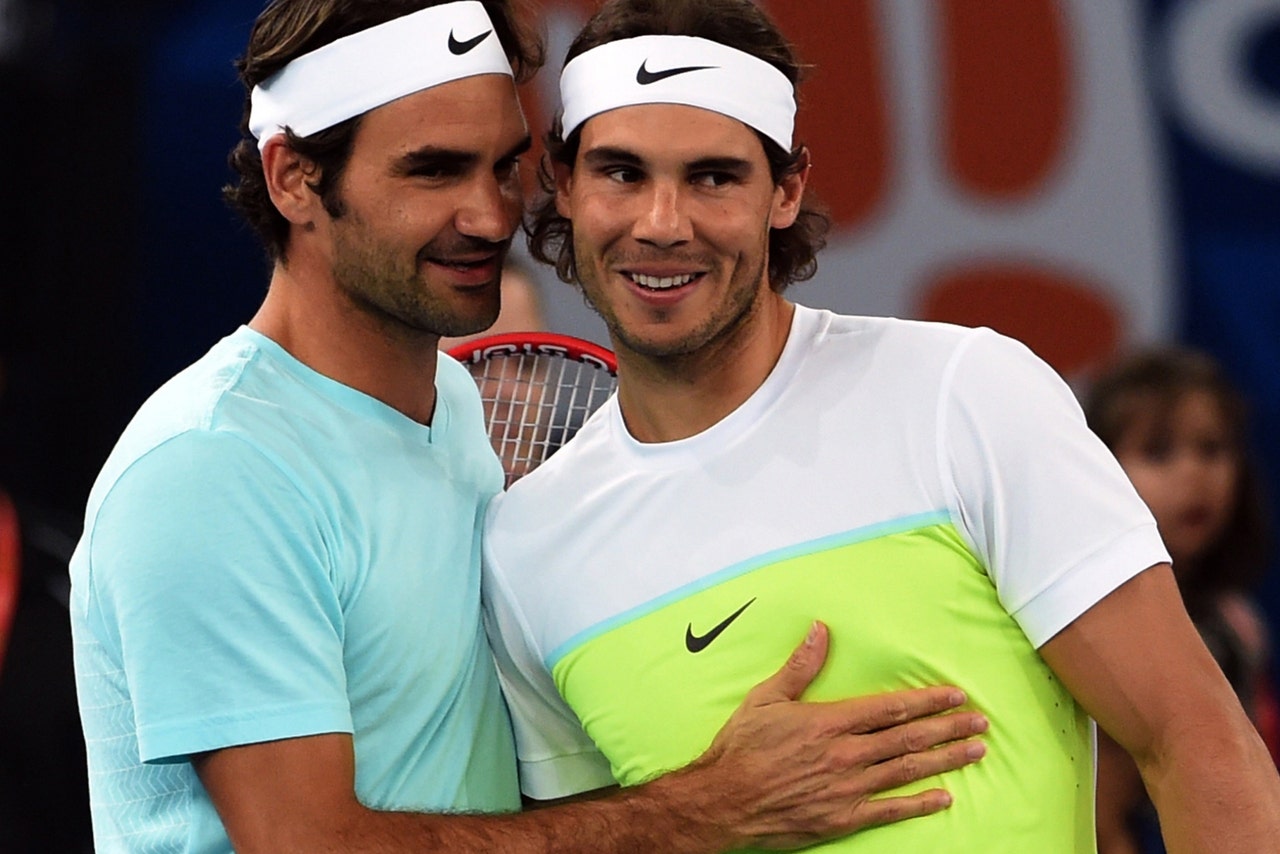 (SAJJAD HUSSAIN/AFP/Getty Images)
That's a damning stat toward the widely accepted belief that three sets leads to more upsets. (And this number doesn't even include the ATP World Tour Finals, which have been won by Federer and Djokovic in nine of the last 10 years.) Granted, this stat is very rudimentary and doesn't look at winning percentages in the earlier rounds. But the idea that the top players don't win best-of-three events is nonsense. 
3. As for the argument that taking away the big comebacks, like the ones from two sets down, is less fun - I can't argue. Seeing a player charge back from impending doom is one of the highlights of the sport. And taking away the five-set marathons that would probably make up 80%-90% of the most memorable matches hurts the sport too. 
But does it? The numbers suggest going to best-of-three wouldn't have as big an impact as you'd think.
Starting in 2014, players who lost the first two sets are 25-264, meaning that we see a comeback in just less than 10% of matches.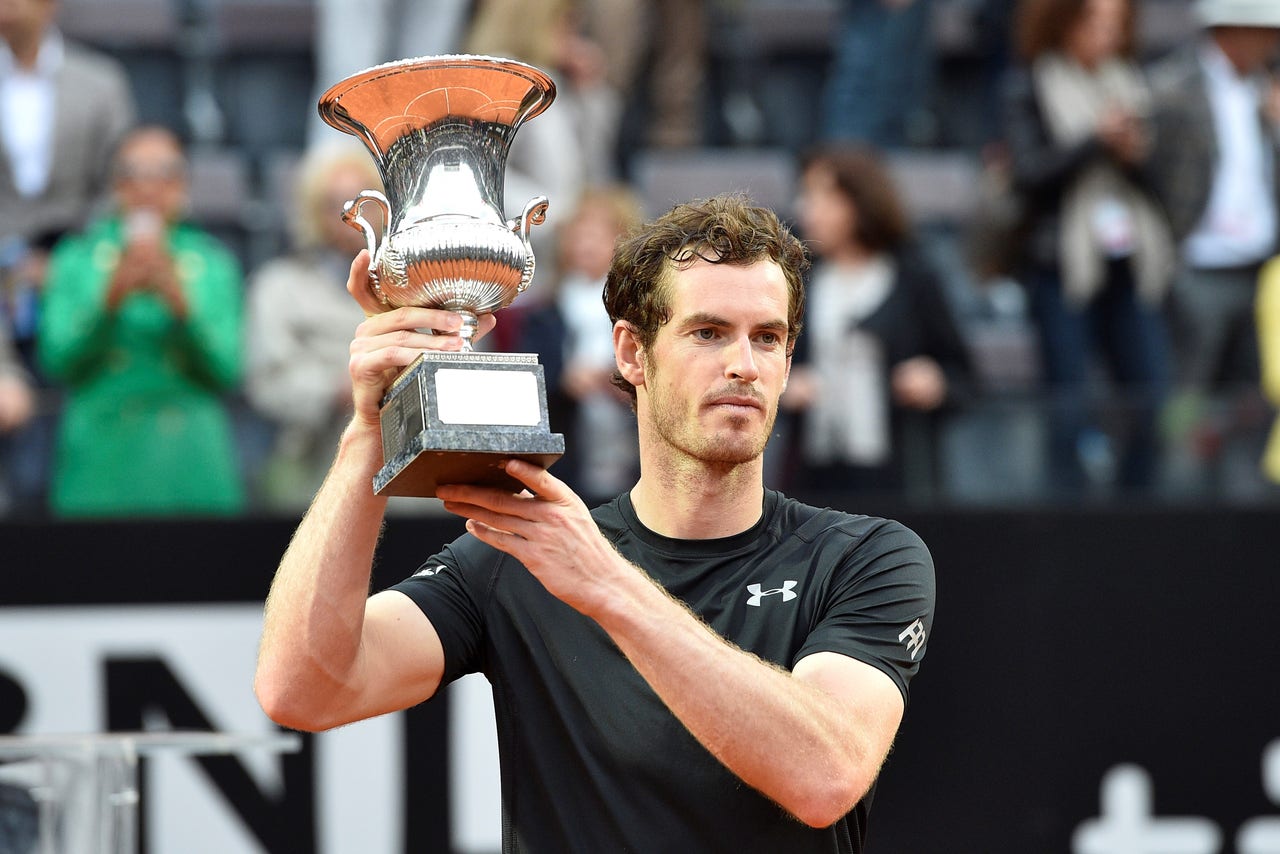 (Claudio Pasaquazi/Anadolu Agency/Getty Images)
The winning percentage is even worse for top 20 players - the guys you'd theoretically want to see coming back from two sets the most. The top 20 is 6-93 (6.5%) after dropping the first two sets over the same span.
The situation is worse the later it gets in a tournament, regardless of who's ranked where. 
• Players who lose the first two sets in the semifinals and beyond are 0-13 (0.0%).
• Players who lose the first two sets in the quarterfinals and beyond are 1-34 (2.9%).
• Players who lose the first two sets in the fourth round and beyond are 4-76 (5.3%).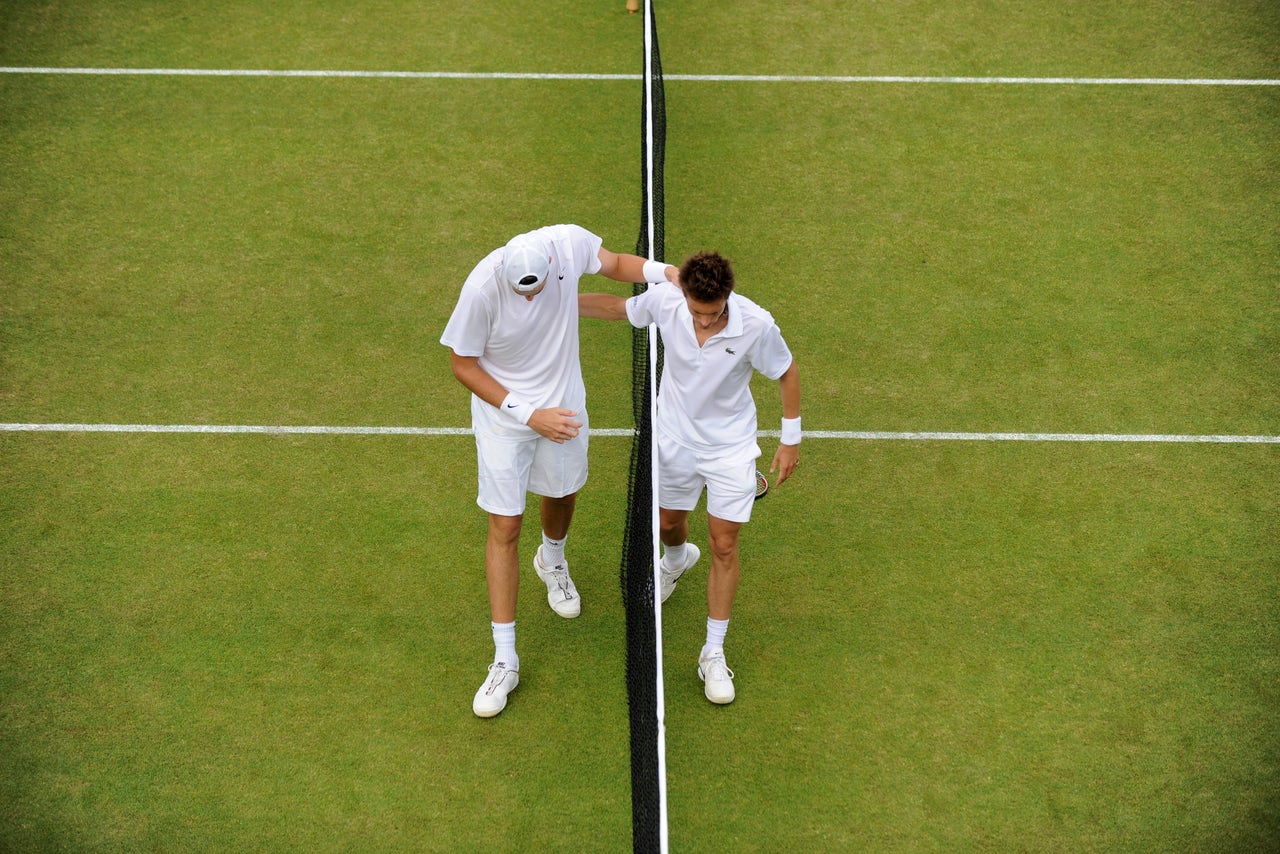 (BEN STANSALL/AFP/Getty Images)
It's a simple concept: In the biggest spots, two-set comebacks don't happen. It's like preserving the dodo bird. 
This one might be biggest of all: Of those 76 matches that a player lost the first two sets and eventually the match, only eight even made it to a fifth set.
So, comebacks from two-set downs rarely involve the best players in tennis and even more rarely occur in the deeper parts of a tournament. This doesn't invalidate the excitement of that one late-Slam comeback over the past nine majors (Federer came back to beat Gael Monfils in the 2014 U.S. Open quarters) but it's not as if these things happen so often that it's worth keeping a rule around that has so many negative repurcussions. 
(Aurelien Meunier/Getty Images)
4. Sprints can be as fun as marathons. I can't speak for others, but the reason I love tennis are the seemingly small moments on which the entire match can hinge. A player is serving at 5-6, 30-30 in a set. Win the next point and it feels like cruise control to a tiebreak. Lose the next point and it's set (or match) point. One point that doesn't change the game score becomes a huge turning point nonetheless. This happens all throughout the match - enormous points that lead to even bigger points. This doesn't change whether it's a Bo3 or Bo5. 
Quickness excites. The thrill generated by Usain Bolt running for 9.6 seconds is staggering. So, when Novak Djokovic and Rafael Nadal play an unbelievable 7-6 first set in the Rome quarters last week, the drama presents itself immediately: Nadal has to win to stay in.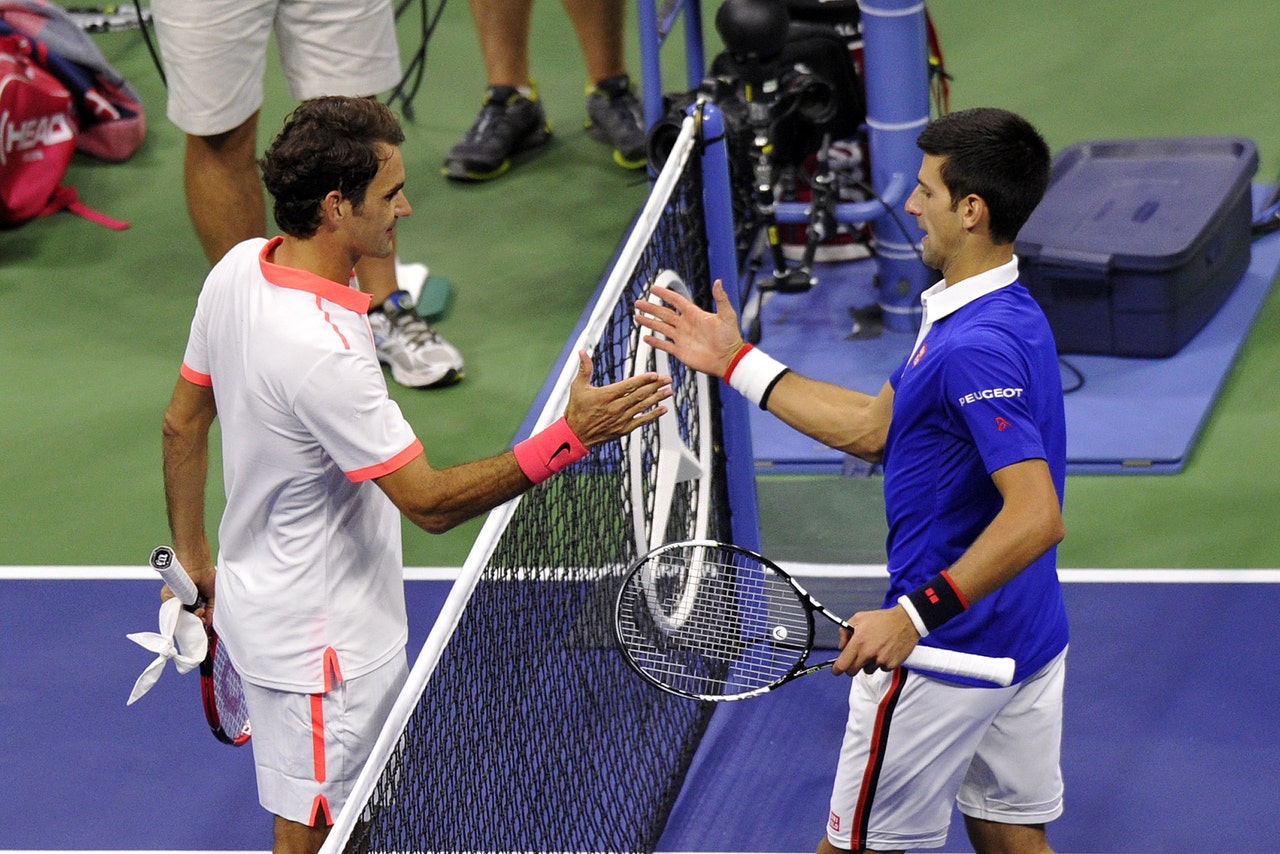 (Xinhua/Wang Lei via Getty Images)
5. Go back and look at those two-set stats from above. Given the lack of two-set comeback, and the fact that such matches rarely even make it five, there's far more similarities between Bo5 and Bo3 than you'd ever think. Because the way players get to a fifth set is overwhelmingly by splitting the first two. And when that happens, the match becomes Bo3 from there. It's the same thing, minus two opening sets that have just been rendered meaningless. There are four-set classics (both the recent Djokovic-Federer Slam finals have been compelling matches despite not going to five) but there's no reason to think there wouldn't be just as many three-set ones.
No one is bigger on sports tradition than me, but in the same way the wild card was good for baseball and these rules to protect quarterbacks have been better for football, it's time for tennis to make the big change. Go to best-of-three matches in Grand Slams. The sport will be better for it.
---
---