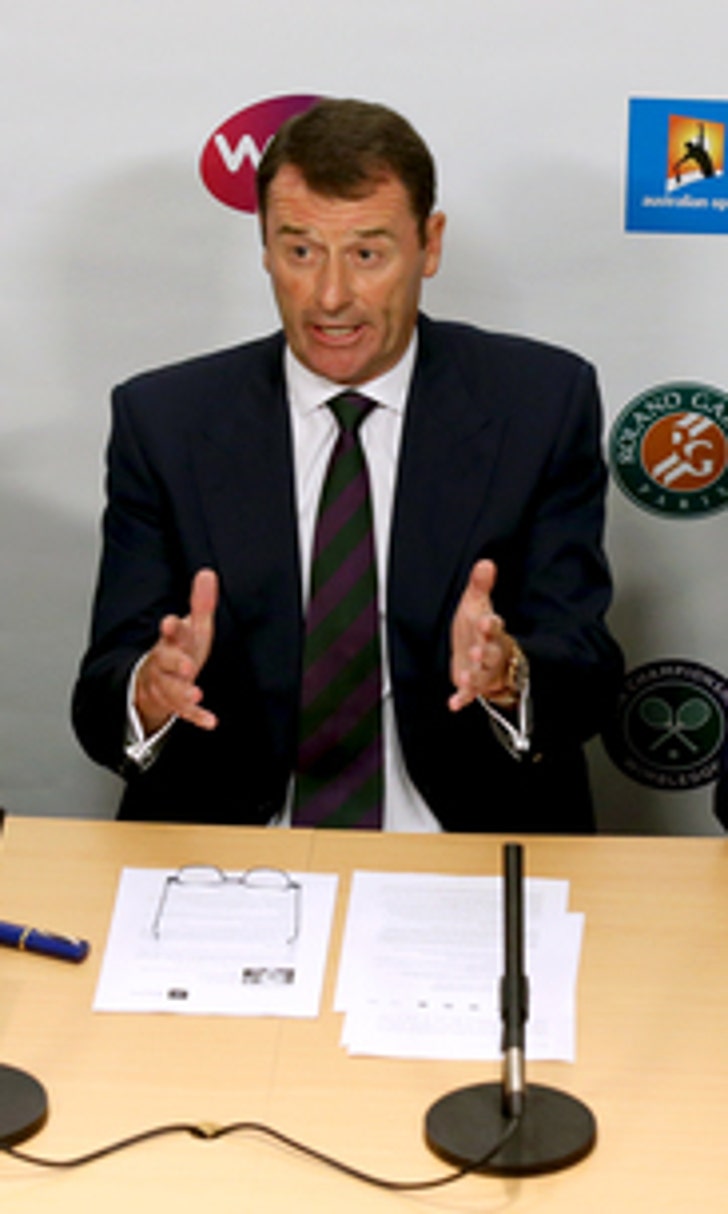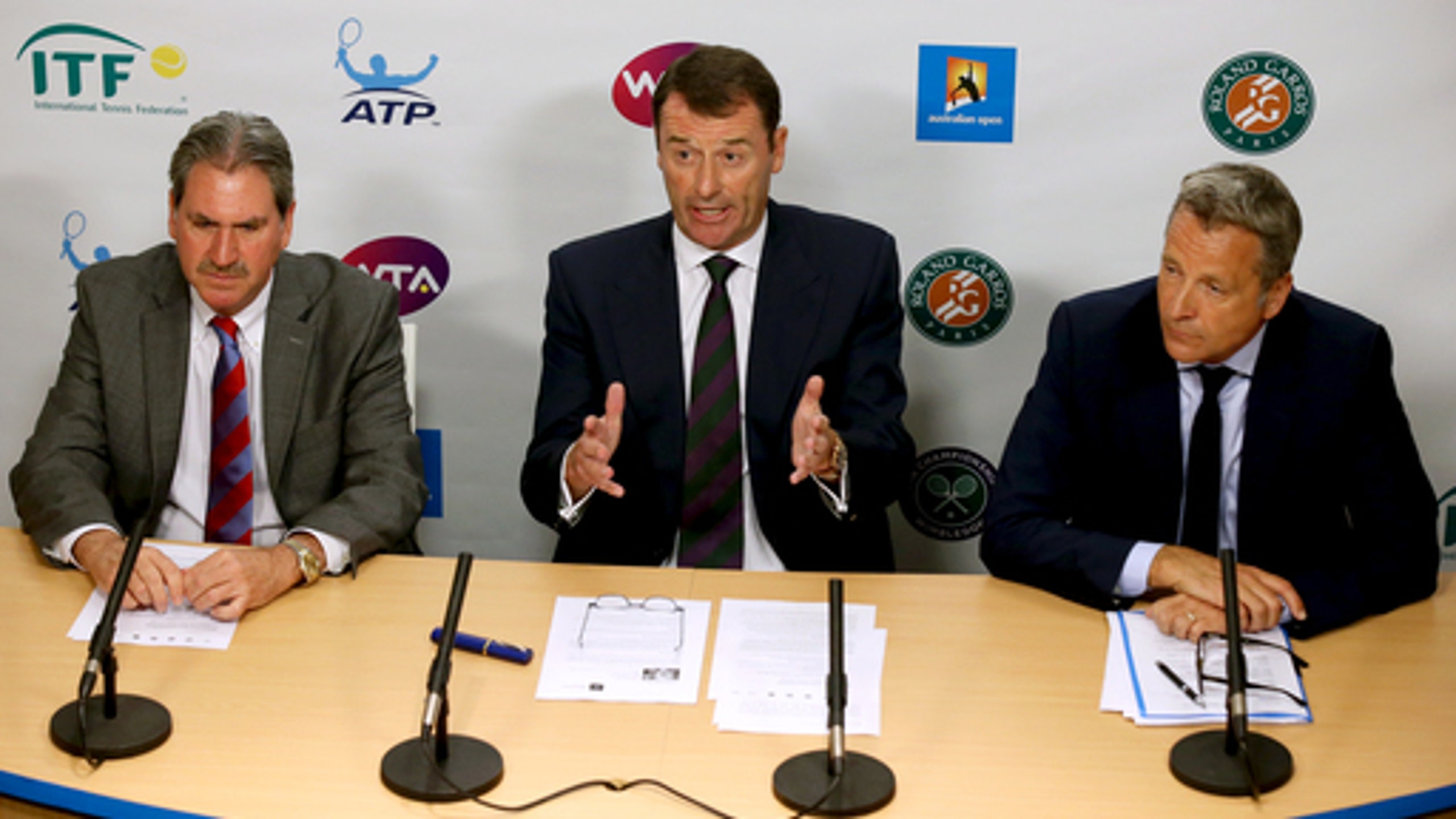 True or not, match-fixing charges overshadow Australian Open
BY foxsports • January 28, 2016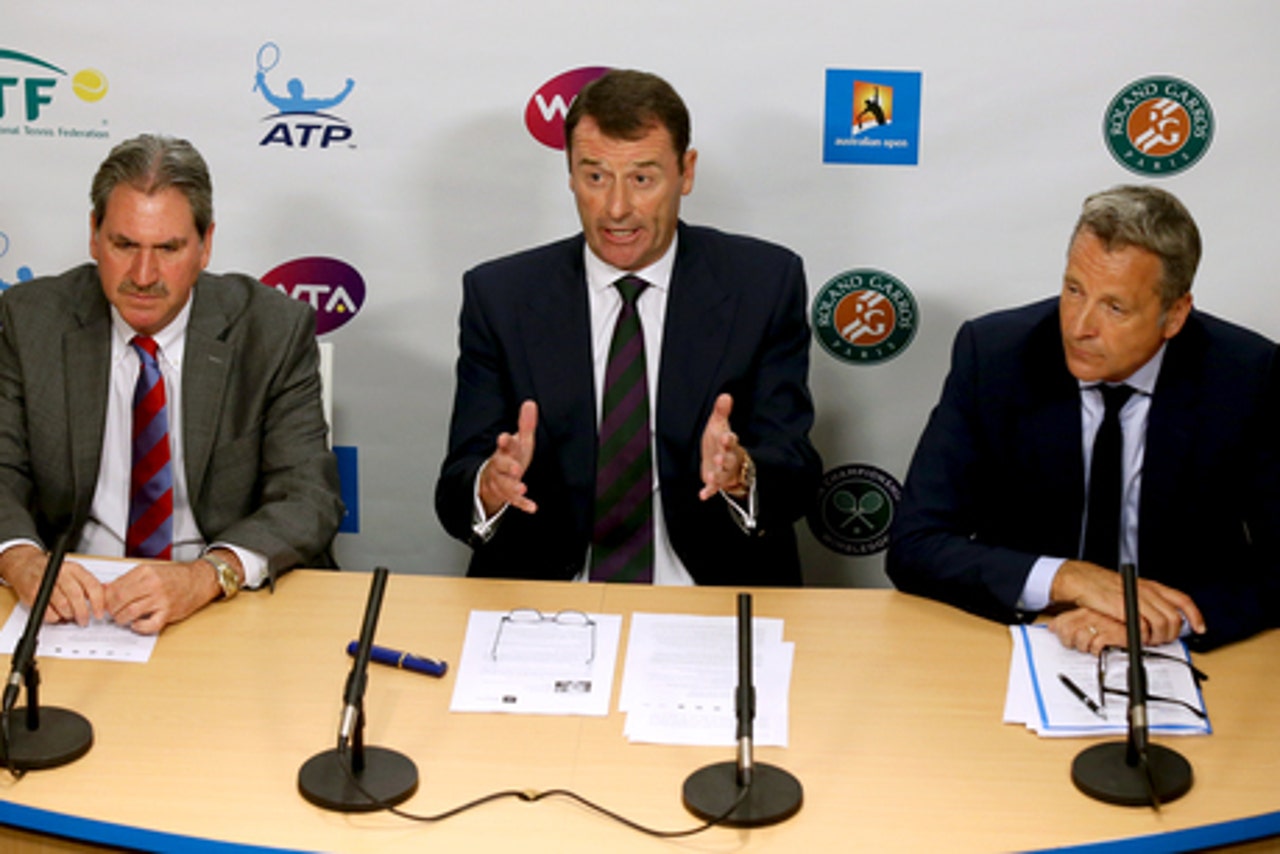 MELBOURNE, Australia (AP) The ''Happy Slam'' got off to a somber start when allegations of match-fixing in tennis overshadowed the opening day of play at the Australian Open.
As the two-week tournament comes to close, the suspicion of corruption lingers but the focus has returned to the tennis court.
''The match-fixing claims have created headlines, true, but we as an organization have been pleased with how the entire sport has responded,'' Australian Open tournament director Craig Tiley told The Associated Press. ''It has been decisive and united.''
Reports linked nearly a dozen unidentified players competing at the tournament to illegal betting activities, briefly blighting the first Grand Slam tournament of the season - the one many players rave about for being the best of the bunch.
Although the rumors and accusations have persisted, no hard facts have been presented and no one has yet been formally accused of wrongdoing.
Tiley said crowd numbers and viewership showed the tournament hadn't been hurt by the match-fixing reports.
''The best answer I can give to that is through the numbers,'' Tiley said. ''We are on track for a record crowd and our other exposure numbers across multiple platforms are also very strong.''
The BBC and BuzzFeed reported that 16 players, all ranked in the top 50 at some stage and including at least one Grand Slam champion, had played in matches that had been flagged with tennis authorities because of suspicious betting patterns. The report also said the sport's regulators hadn't acted on the information.
In a hastily-convened news conference, the tennis governing bodies combined to deny the allegations, saying there was no new evidence. Leading players, including Novak Djokovic, Andy Murray, Roger Federer and Rafael Nadal, all responded to questions about match-fixing after their opening matches.
All said there was no problem at the top level, but agreed the sport needed to react if it was a serious issue.
Just as the first wave of allegations was receding, a second wave crashed into the second week when a New York Times report cast doubt over a mixed doubles match at the tournament.
''It has been hard on the Australian Open, no question about it,'' ATP chairman Chris Kermode noted this week as he announced an independent review of the operations of the sport's Tennis Integrity Unit. ''We need to address the perception, public confidence. We don't have anything to hide at all.''
Tennis Integrity Board and Wimbledon chairman Philip Brook said while he didn't think there was any new evidence of corruption, he acknowledged ''it has changed the environment.''
Federer, who lost to Djokovic on Thursday in the semifinals, said after his opening-round victory that any new claims of match-fixing were ''super serious'' if true, but thought he had heard ''old names being dropped.''
''It's like who? What? It's like thrown around, it's so easy to do that. I would love to hear names. Then at least it's concrete stuff,'' Federer said last week. ''Was it a player? Was it support team? Who was it? Was it before? Was it a doubles player, was it singles player? Which slam? It's so all over the place. It's nonsense to answer something that is pure speculation.''
After the initial reports, lists of players appeared on blogs and speculation and innuendo dominated social media. Mainstream media weighed in.
''It's important to point out that having lists, which are mainly compiled by suspicious betting patterns, do not mean corruption,'' Kermode said.
The second week of the tournament was just about to start when the New York Times named some names. The paper reported that a U.S. betting agency had stopped taking bets on a mixed doubles match a half-day before it was set to start because of an unexpected betting plunge.
In the match, Lukasz Kubot and Andrea Hlavackova beat David Marrero and Lara Arruabarrena 6-0, 6-3. Kubot and Hlavackova faced the media the following day, and said they hadn't noticed anything unusual about the match - but confirmed they'd been interviewed by the Tennis Integrity Unit.
On the same day, a case involving a 27-year-old former top 200 player at a low-level futures event in 2013 in Toowoomba, a provincial town in the northern Queensland state, faced a court in Sydney charged with conspiring to lose a match.
Nick Lukas Lindhal was said to have told a friend he was going to ''tank'' a match ''because that's what tennis players do when they can't play their best.''
A betting firm considered the subsequent gambling so suspicious it suspended betting. He faces sentencing in April.
Tanking is the tennis term for not giving 100 percent, be it for a point, game, set or match. Players often blame conditions, the court surface, injuries or simply momentum for below-par performances.
Tennis officials recognize there are at least 68 wagers a gambler can make on a match, and it's the kind of sport illegal syndicates target because it takes only one player to corrupt an outcome, and there are thousands of matches per year.
Even in the Grand Slam tournaments, where scrutiny is high, players can be subjected to fines or sanctions by umpires or tournament referees for what is called ''best efforts'' - or, more specifically, not putting in their best effort.
The review of the Tennis Integrity Unit, which was set up in 2008 to combat match-fixing, will have an open-ended deadline and budget and its findings will be made public.
''Yeah, that's positive,'' Murray said after his quarterfinal win on Wednesday. ''I think in these situations, I think people become skeptical when it's sort of kept in-house a little bit.''
---
---