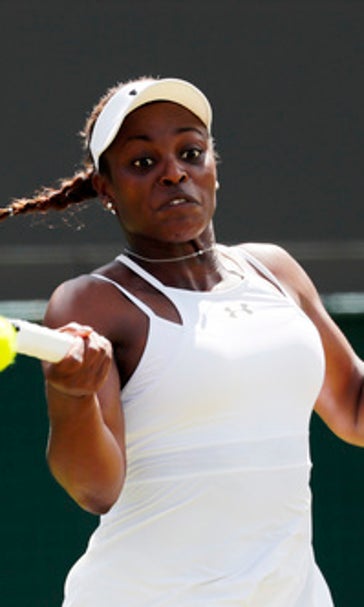 The Latest: US teen Bellis back in US Open main draw
BY foxsports • August 26, 2016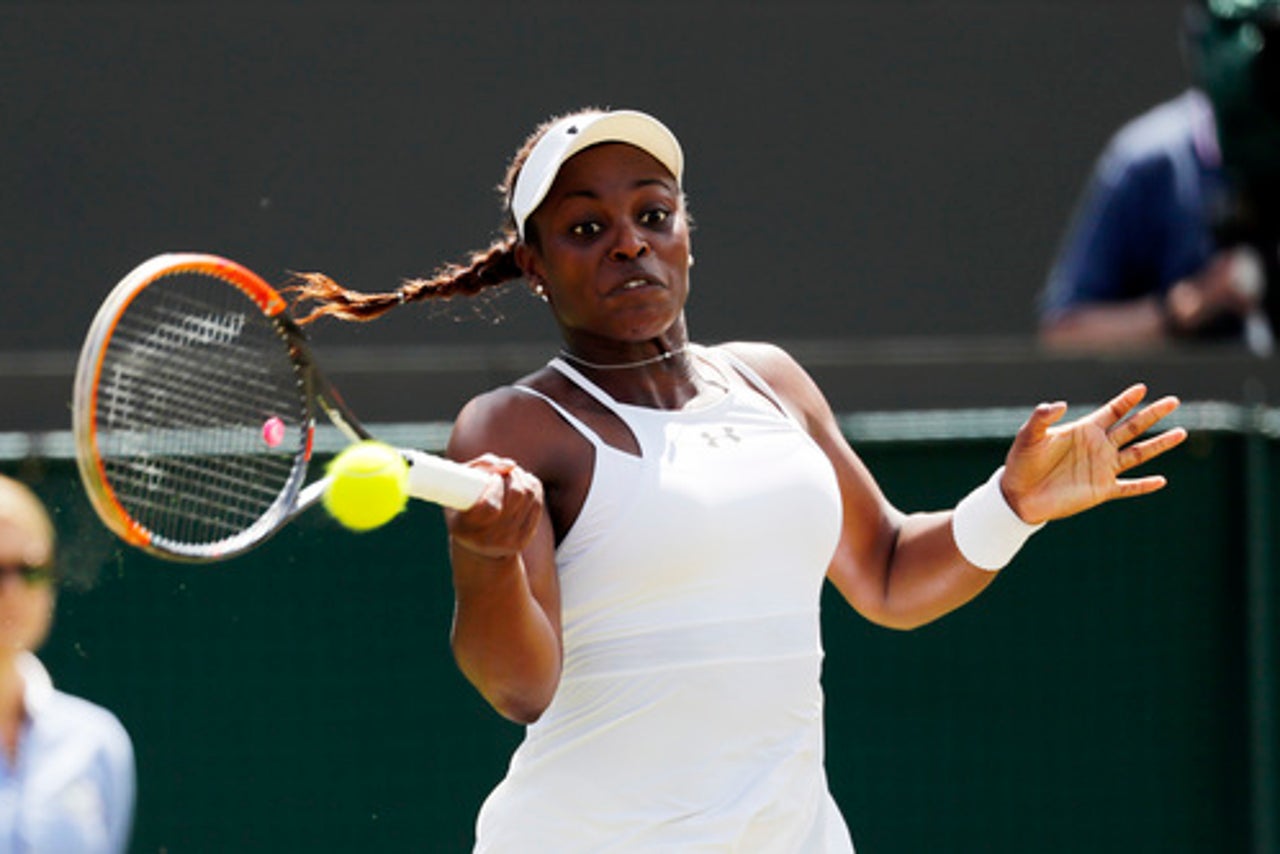 NEW YORK (AP) The Latest on the U.S. Open, which starts Monday (all times local):
5:30 p.m.
American teen CiCi Bellis is back in the main draw at the U.S. Open.
Bellis became the darling of the 2014 tournament when the then-15-year-old stunned Australian Open runner-up Dominika Cibulkova in the first round. She lost in the final round of qualifying last year, but on Friday, Bellis won her third-round qualifying match to clinch a spot in the main draw.
Still just 17, Bellis is ranked 158th in the world.
American brothers Ryan and Christian Harrison both advanced through qualifying to make the main draw. Christian, 22, is ranked 688th and making his first U.S. Open appearance. Ryan, 24, and ranked 118th, is in his seventh.
---
5:10 p.m.
Andy Murray is facing a first-round opponent at the U.S. Open to whom he once said during a match: ''No one likes you on the tour - everyone hates you.''
The dust-up occurred last year in the quarterfinals at Munich after Lukas Rosol appeared to intentionally bump Murray during a changeover. Murray later grumbled across the court to Rosol about nobody liking him.
In a post-match interview, Murray acknowledged he shouldn't have made the comment but added that Rosol's actions required some sort of response. He noted Rosol had a reputation for that sort of behavior.
Asked Friday about the incident, the second-seeded Murray said he and Rosol spoke after the match and cleared the air. He insists: ''I have actually gotten along fine with him apart from that day.''
Currently ranked 82nd, Rosol upset Rafael Nadal at Wimbledon in 2012. He's 0-2 in his career against Murray.
---
3:35 p.m.
Wimbledon champ Andy Murray says he's taking it easy in practice after a grueling stretch between the Olympics and the Masters event in Ohio.
Murray played 14 matches in 15 days en route to winning his second straight gold medal and reaching the final at Cincinnati, when the fatigue finally caught up to him.
After losing to Marin Cilic on Sunday, Murray took Monday and Tuesday off. He said Friday he's practiced lightly in New York to get used to the conditions at the U.S. Open and isn't doing any off-court work, ''trying to be as fresh as I can.''
---
3:10 p.m.
Rafael Nadal says his troublesome left wrist keeps getting better but still isn't 100 percent.
Nadal had to withdraw during the French Open because of the injury and missed 2+ months. The 14-time major champ returned for the Olympics and reached the semifinals in singles and won the doubles gold medal.
The left-handed Spaniard said Friday that now ''I can start to hit my normal forehand,'' but it will take time to regain full confidence in the shot. When he first came back from the injury, he had to adjust his technique to avoid pain, so now he needs to get comfortable again with his regular stroke.
---
1:40 p.m.
Top-ranked Serena Williams says she hasn't practiced much because of her right shoulder injury.
Williams was struggling physically during her third-round loss at the Olympics and pulled out of the hard-court warmup in Cincinnati because of the shoulder problem. She said Friday that ''I'm just now starting to feel a little bit better.''
The American says she was able to practice for only two days before the Rio Games after the shoulder started bothering her following her Wimbledon victory. She says she is doing a lot of physical therapy.
Williams is seeking her 23rd major title, which would break a tie with Steffi Graf for most in the Open era.
---
1:20 p.m.
Top-ranked Novak Djokovic says he injured his left wrist in Rio de Janeiro a few days before the start of the Olympic tournament.
The right-handed Djokovic needs that wrist for his backhand. He said Friday he's ''getting there'' and hopes he'll be ''as close to 100 percent as possible'' when he starts to defend his U.S. Open title.
The 12-time major champ also said his issues at Wimbledon weren't physical, but ''there were other things I was going through.'' He declined to elaborate on those problems other than to say they had been resolved.
After Djokovic was upset in the third round of Wimbledon by 41st-ranked Sam Querrey, he was asked if he was 100 percent healthy, replying ''not really'' but not going into details.
Djokovic lost in the first round at the Rio Games to 2009 U.S. Open champ Juan Martin del Potro, whose ranking slipped because of left wrist problems of his own. Djokovic then pulled out of the hard-court warmup at Cincinnati, the first time he'd cited an issue with the wrist.
---
12:35 p.m.
Top-ranked Serena Williams will meet two-time major semifinalist Ekaterina Makarova in the first round of the U.S. Open as the American seeks a record 23rd Grand Slam title.
Makarova made two straight major semis at the 2014 U.S. Open, losing to Williams, and the 2015 Australian Open. Her ranking has slipped to 36th, and she just missed a seed at Flushing Meadows. The Russian is coming off an Olympic doubles gold medal.
Williams could face fourth-seeded Agnieszka Radwanska in the semifinals, which is also when she could potentially meet sister Venus. Australian Open champ Angelique Kerber and French Open winner Garbine Muguruza are in the other half of the draw, which was set Friday.
---
12:05 p.m.
Top-ranked Novak Djokovic faces 2013 Wimbledon semifinalist Jerzy Janowicz in the first round of the U.S. Open.
Janowicz has been ranked has high as 14th but has struggled in recent years and missed much of this season because of injuries. He's currently ranked 228th and used a protected ranking to get into the U.S. Open.
Friday's draw set Djokovic and Rafael Nadal as potential semifinal opponents, while Andy Murray and Stan Wawrinka are in the other half of the bracket.
Olympic silver medalist Juan Martin del Potro could face 19th-seeded American Steve Johnson in the second round. Ranked No. 142 because of three left wrist surgeries, the 2009 U.S. Open champ got in with a wild card.
---
11:10 a.m.
American Sloane Stephens has withdrawn from the U.S. Open because of a right foot injury.
The announcement Friday means that Olympic gold medalist Monica Puig becomes the 32nd and final seed, as Stephens had been seeded 24th. Had Puig remained unseeded, she could have met one of the top players in the first or second round.
The 23-year-old Stephens was a 2013 quarterfinalist at Flushing Meadows and reached the semifinals at the Australian Open that year. While she had more success earlier in her career in the Grand Slams than in other tour events, that pattern had reversed in the last couple of years.
Stephens hadn't played since losing in the first round at the Olympics.
---
9:45 a.m.
When the U.S. Open draw sets the first-round matchups, a top player could find himself with a daunting task.
Olympic silver medalist Juan Martin del Potro is unseeded at the year's final major, which starts Monday. Del Potro is ranked No. 142 because three left wrist surgeries forced him to miss so much time. The 2009 U.S. Open champ needed a wild card to get into the tournament.
So Friday's draw could put him in position to face a seeded player in the first or second round. That's what happened to top-ranked Novak Djokovic at the Olympics, when he lost to del Potro in his opening match. It's possible they could meet again early at Flushing Meadows.
Del Potro has defeated three of the U.S. Open's top four seeds since the start of Wimbledon.
---
---