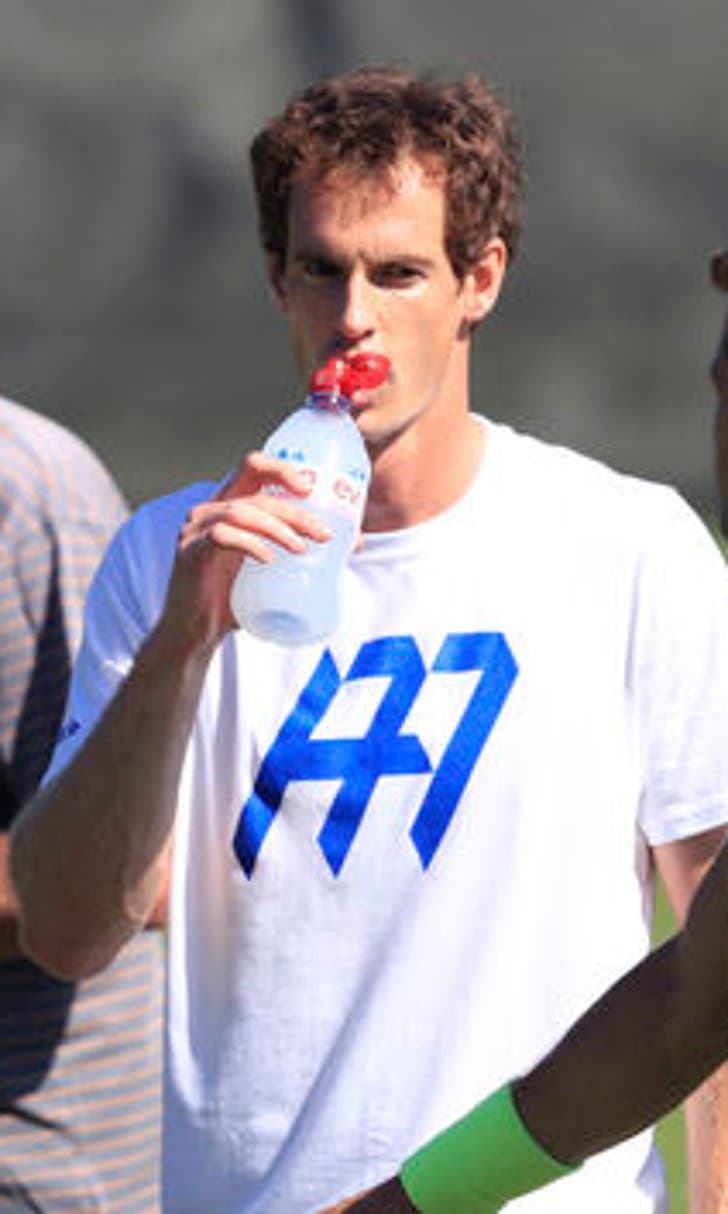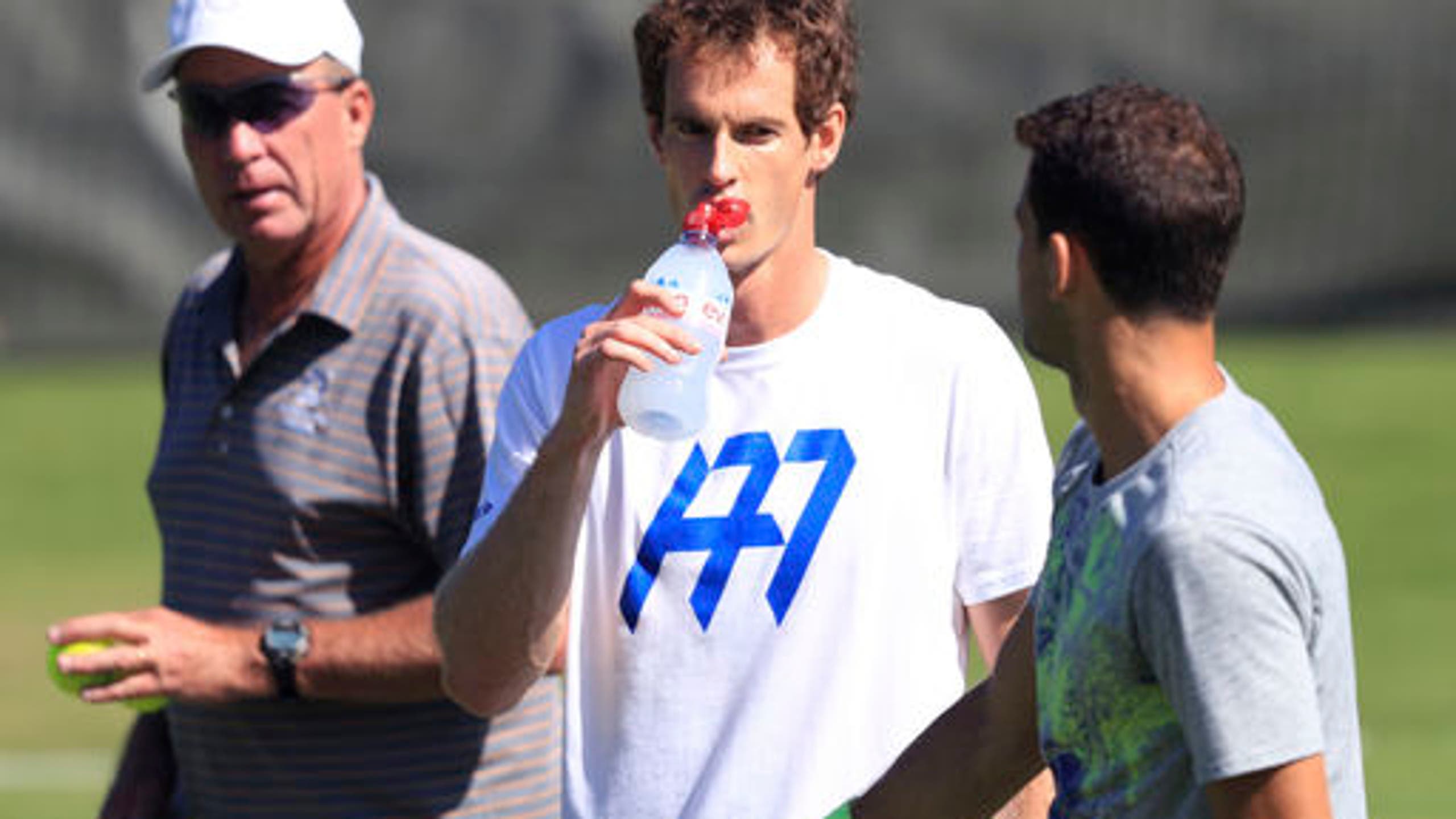 The Latest: Shapovalov gets into spat at Wimbledon
BY AP • July 3, 2017
LONDON (AP) The Latest from Wimbledon (all times local):
---
10:30 p.m.
Denis Shapovalov's argument with the chair umpire about a late call grew into a spat with his opponent during his first-round 6-4, 3-6, 6-3, 7-6 (2) loss to Jerzy Janowicz.
Shapovalov, an 18-year-old Canadian who won the Wimbledon junior title last year, returned Janowicz's serve while down 40-30 and 4-2 in the third set, but was out of place and gestured wildly before driving Janowicz's next volley backhanded into the net.
After Janowicz was awarded the game, Shapovalov protested, with the umpire explaining that there was a late call on the serve.
''What are you doing?'' he asked. ''It was a foot long. I don't care that it was a late call.''
Janowicz then said the serve was on the line, to which Shapovalov responded, ''Dude, don't talk to me right now.'' Janowicz continued to trade words between games, with Shapovalov replying, ''Buddy, I'm talking to the ref. Why are you stepping in?''
Shapovalov was making his first main draw appearance at Wimbledon as a wild-card entry.
---
9:20 p.m.
Tommy Haas has played his final match at Wimbledon.
The 39-year-old German, who has announced this season will be his last, lost to Ruben Bemelmans 6-2, 3-6, 6-3, 7-5 in the first round.
Haas was the oldest man in the draw at the All England Club. He reached the semifinals in 2009, losing to Roger Federer, but needed a wild-card to compete this year.
''Growing up, watching one of my idols, Boris Becker, win in `85 and `86, that's when I knew what I wanted to do,'' Haas said. ''Having played on Centre Court a few matches against some great players and reaching a semis here one time and participating 16 times, it's a boy's childhood dream and I'm very thankful to have done it for so long. I'm very pleased.''
---
9:05 p.m.
Victoria Azarenka made a successful return to Wimbledon, winning her opening match over CiCi Bellis 3-6, 6-2, 6-1.
The unseeded Belarussian returned to tennis only last month after giving birth to her first child in December. It was her third match since her return, and her first at a Grand Slam tournament in more than a year.
---
7:55 p.m.
Stan Wawrinka's stay at Wimbledon was a short one.
A three-time major champion, and the French Open runner-up just three weeks ago, Wawrinka was bothered by his left knee and lost 6-4, 3-6, 6-4, 6-1 to Daniil Medvedev at Centre Court in the first round at the All England Club.
Wawrinka was seeded No. 5 and ranked No. 3. Medvedev, a 21-year-old Russian, is ranked 49th and had never won a Grand Slam match.
Wawrinka iced his knee during changeovers and never was able to summon his best tennis. He has won each of the other three major tournaments but has never been past the quarterfinals at Wimbledon. This was his sixth defeat in the first round at the All England Club.
---
7:45 p.m.
Vehicle barriers along the roads around the All England Club are the most noticeable changes in beefed-up security at Wimbledon after a series of attacks around Britain in recent months.
Richard Lewis, the club's chief executive, says most of the new measures are ''below the radar.''
Among the changes visible to spectators and players at the tournament: the waist-high black barricades around the outside of the grounds and an increased presence of security guards at each gate.
---
5:35 p.m.
Back at Wimbledon and still playing his best, Rafael Nadal advanced to the second round at the All England Club.
The fourth-seeded Spaniard, who won his 10th French Open title last month, beat John Millman of Australia 6-1, 6-3, 6-2 on No. 1 Court.
Nadal is a two-time champion at Wimbledon. From 2006 to 2011, he reached the final every year except 2009, when he skipped the grass-court major because of injury.
Besides extending his championship record at the French Open, Nadal also reached the Australian Open this year, losing to Roger Federer.
---
5:25 p.m.
Two-time Wimbledon champion Petra Kvitova won her opening match at Wimbledon, beating Johanna Larsson of Sweden 6-3, 6-4.
The left-handed Czech, who was injured in a knife attack at her home in December, won the grass-court tournament in Birmingham just over a week ago. She then pulled out of the tournament in Eastbourne with an abdominal injury.
---
4:40 p.m.
Serena Williams is clearly missing Wimbledon.
The seven-time champion at the All England Club is skipping the tournament because she is pregnant. But she posted a short video of herself hitting backhands on a clay court with the comment: ''Wimbledon got me like: Easy standing drills this morning. Go easy.''
Williams has won the previous two Wimbledons. She won her Open era record 23rd Grand Slam title at the Australian Open, but later announced that she was expecting her first child and would miss the rest of the season.
---
3:40 p.m.
Defending champion Andy Murray of Britain fought off a nagging left hip injury and a half-hour rain delay to beat Alexander Bublik 6-1, 6-4, 6-2 in the opening round of Wimbledon.
Murray, who lost in the first round at Queen's last month, showed no ill effects from an injury that caused him to call off two days of practice last week.
The 134th-ranked Bublik, from Kazakhstan, was playing in his seventh tour-level match. His eccentric style, built on slices and drop shots, seemed as though it could test Murray's mobility.
Murray countered with his own defensive game and took advantage of his opponent's errors. Bublik had 35 unforced errors to Murray's 10 and had 12 double-faults.
---
3:20 p.m.
Five-time Wimbledon champion Venus Williams won her opening match at the All England Club, beating Elise Mertens of Belgium 7-6 (7), 6-4.
Williams was playing for the first time since being sued by the estate of a Florida man who died after a car crash police say she caused.
Williams, who was playing on grass for the first time this year, is seeded 10th at the tournament she last won in 2008. She reached the semifinals last year.
---
3:15 p.m.
Play has resumed at Wimbledon after a rain delay of about 30 minutes.
---
2:48 p.m.
Second-seeded Simona Halep advanced to the second round at Wimbledon by beating Marina Erakovic of New Zealand 6-4, 6-1.
Halep, who lost in this year's French Open final, reached the semifinals at the All England Club in 2014 and the quarterfinals last year.
---
2:45 p.m.
Play at Wimbledon has been suspended because of rain.
---
1 p.m.
Madison Keys has won her opening match at Wimbledon, beating Nao Hibino of Japan 6-4, 6-2.
The 17th-seeded American reached the quarterfinals at the All England Club in 2015 and the fourth round last year.
---
12:45 p.m.
Nick Kyrgios has retired from his first-round match at Wimbledon after losing the first two sets.
The 20th-seeded Australian was trailing Pierre-Hugues Herbert of France 6-3, 6-4 when he called for a trainer to work on his left hip. He then decided to stop the match.
Kyrgios also retired with an injury from his first-round match at Queen's, a Wimbledon warm-up tournament.
---
12:40 p.m.
The Duchess of Cambridge has offered praise to Wimbledon's ball boys and ball girls, saying their professionalism makes a huge difference to the players.
The former Kate Middleton made her first visit to the tournament in her capacity as patron of the All England Club. The duchess told two ball girls and a boy that their work ''makes the game happen.''
After praising their dedication, she also added, ''you look so smart.''
Kate will take her place in the royal box to watch Andy Murray on Centre Court on Monday.
---
11:50 a.m.
Play is underway on some of the courts at Wimbledon, with two-time semifinalist Jo-Wilfried Tsonga and Nick Kyrgios among the first in action.
Tsonga reached the semifinals at the All England Club in 2011 and 2012. The 12th-seeded Frenchman was playing Cameron Norrie of Britain on Court No. 2.
Kyrgios, an Australian seeded 20th, was up first on Court No. 3 against Pierre-Hugues Herbert of France.
Despite warm temperatures with sun peeking through the clouds, Kyrgios was wearing white tights under his shorts.
Defending champion Andy Murray will be up first on Centre Court at about 1 p.m. against Alexander Bublik.
---
10:30 a.m.
The 2017 edition of Wimbledon is set to start under a cloudy sky and with a chill in the air.
Defending champion and No. 1-seeded Andy Murray will play in the first match at Centre Court on Monday, facing Alexander Bublik.
First up on No. 1 Court will be Venus Williams, a five-time champion who faces Elise Mertens.
This is Williams' first match since she was involved in a car accident in Florida on June 9. The American is being sued by the estate of a man who died about two weeks after the crash that police say Williams caused.
Other major title winners on the Day 1 schedule include Rafael Nadal, Stan Wawrinka and Petra Kvitova.
The temperature is in the 60s (teens Celsius) about an hour before play begins.
---
More AP tennis coverage: https://apnews.com/tag/apf-Tennis
---
---