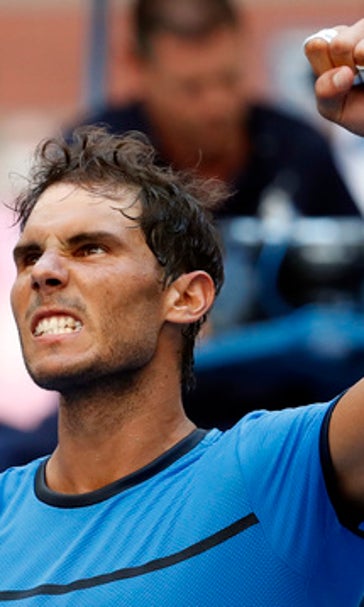 The Latest: Isner rallies from 2 sets down to edge Tiafoe
BY foxsports • August 29, 2016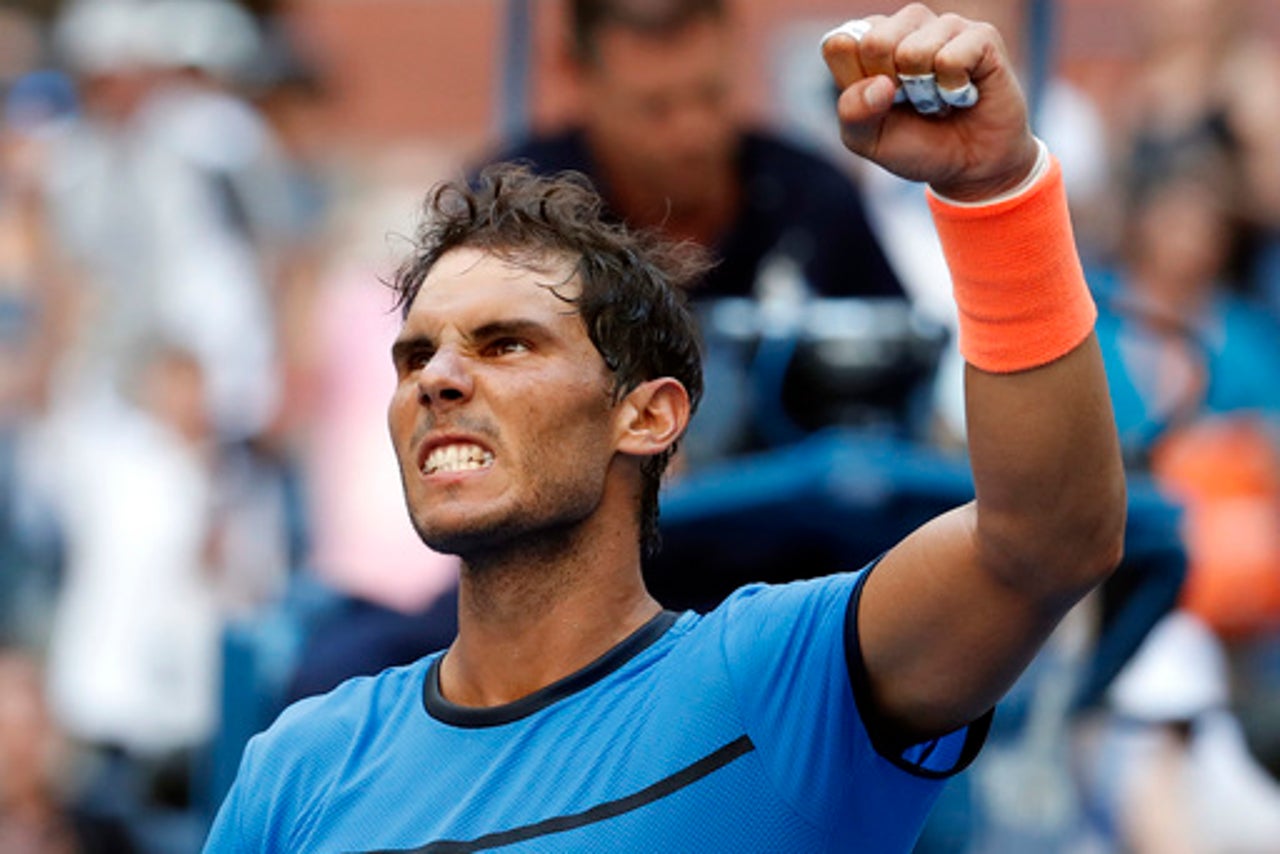 NEW YORK (AP) The Latest on the U.S. Open (all times local):
5:15
In a matchup of American tennis present and future, 31-year-old John Isner rallied from down two sets to edge 18-year-old Frances Tiafoe in the first round of the U.S. Open.
The 125th-ranked Tiafoe had a chance to serve out the match in the fifth set Monday, but Isner broke back then pulled away in the final tiebreaker to win 3-6, 4-6, 7-6 (5), 6-2, 7-6 (3) in 3 hours, 27 minutes.
It was just the second career comeback from two sets down for Isner. Tiafoe had never before played a five-set match.
The 20th-seeded Isner has finished each of the last four years as the top-ranked U.S. man and has now won 11 straight Grand Slam first-round matches. He's 5-0 against fellow Americans at majors.
Tiafoe, who got in with a wild card, has just two career tour-level wins. He had played in two previous Grand Slam tournaments, losing in the first round both times.
---
4:50 p.m.
French Open champ Garbine Muguruza lost the first set, called for the trainer and complained about trouble breathing. She won the second set without dropping a game, then pulled out a tough third set to move on at the U.S. Open.
The third-seeded Spaniard beat Belgian qualifier Elise Mertens 2-6, 6-0, 6-3 in the first round Monday. She had to save a break point at 3-3 in the third.
The 22-year-old Muguruza went just 3-3 in her next six matches after winning her first major title at Roland Garros, before making a semifinal run at Cincinnati.
With temperatures in the low 90s, the heat rule went into effect before the third set, giving the players a 10-minute break.
The 137th-ranked Mertens is 20 years old and was making her Grand Slam debut. This was the first time she faced a top-20 opponent.
Muguruza has never gone past the second round at the U.S. Open.
---
4:45 p.m.
Playing with his left wrist heavily bandaged, Rafael Nadal won his first Grand Slam match in more than three months, easily beating Denis Istomin of Uzbekistan 6-1, 6-4, 6-2 at the U.S. Open.
Nadal's first-round victory in Arthur Ashe Stadium on Monday was straightforward. He produced 14 of his 21 winners via his forehand, which showed little sign of being troubled by a wrist he says is still not completely healed.
Nadal hadn't played at a major since winning his second-round match at the French Open on May 26. He then withdrew from Roland Garros before the third round and sat out Wimbledon because of the problematic wrist.
---
4:30 p.m.
John Isner has made a match of it against 18-year-old Frances Tiafoe in an all-American matchup at the U.S. Open.
The 20th-seeded Isner dropped the first two sets of their first-round match. But he then won the next two, and they are on serve early in the fifth set.
---
3:20 p.m.
American teen CiCi Bellis is now 2 for 2 in the first round of the U.S. Open.
The darling of the 2014 tournament after she stunned Australian Open runner-up Dominika Cibulkova as a 15-year-old, Bellis is back in the main draw this year and beat 65th-ranked Viktorija Golubic 6-2, 6-3 on Monday.
Bellis, now 17, is ranked 158th and advanced through qualifying to make the field. She next faces another American, Shelby Rogers, who upset 27th-seeded Sara Errani.
---
2:55 p.m.
U.S. teenager Frances Tiafoe is one set away from upsetting the top-ranked American man, John Isner.
The 18-year-old Tiafoe won the first two sets 6-3, 6-4 in the first round at the U.S. Open on Monday, breaking the big-serving Isner three times. Tiafoe, who's ranked 125th and got in with a wild card, is 0-2 at majors in his career.
Isner is seeded 20th and has won 10 straight Grand Slam first-round matches.
---
2:45 p.m.
Polona Hercog says she had been sick for several days before her first-round U.S. Open match, in which she retired after suffering from dizziness and cramping.
The 120th-ranked Slovenian was trailing 6-0, 1-0 to second-seeded Angelique Kerber on Monday. Hercog says she felt dizzy after long rallies, and her legs started cramping in the fourth or fifth game. The 90-degree heat didn't help.
Had Hercog withdrawn before the match, a ''lucky loser'' who fell in qualifying could have replaced her. Told that Croatian player Donna Vekic had sarcastically tweeted ''classy'' about the match, Hercog said: ''It's not my fault she lost in the last round of qualies.''
Hercog says she felt OK during warmups and wanted to take advantage of the opportunity to face the Australian Open champ on Arthur Ashe Stadium.
---
2:05 p.m.
Two-time U.S. Open runner-up Caroline Wozniacki rallied from a set down for her first Grand Slam match win of 2016.
Wozniacki beat American qualifier Taylor Townsend 4-6, 6-3, 6-4 on Monday in the first-ever match at the new 8,000-seat Grandstand. She lost in the first round at this year's Australian Open and Wimbledon and skipped the French Open because of a right ankle injury that forced her to miss 2+ months. The former No. 1 player's ranking has slipped to 74th, and she's unseeded at Flushing Meadows for the first time since her debut in 2007.
The 20-year-old Townsend, ranked 146th, was playing her second U.S. Open.
---
1:50 p.m.
Australian Open champ Angelique Kerber advanced to the second round at the U.S. Open when her opponent retired early in the second set without winning a game.
The second-seeded Kerber led 6-0, 1-0 after 33 minutes when Polona Hercog stopped. The 120th-ranked Slovenian won just nine points in seven games.
After the first set on a 90-degree day, Hercog took a medical timeout. Trainers checked her blood pressure and rubbed ice bags on her legs.
Hercog, who's never been past the third round at a major, came in 2-1 against Kerber in tour-level matches, though they hadn't met since 2011.
Kerber, who lost to Serena Williams in the Wimbledon final, has a chance to overtake her for the No. 1 ranking depending on their results at Flushing Meadows.
---
1:30 p.m.
Richard Gasquet, the first seeded player to lose at the U.S. Open, summed up his quick exit this way: ''Not sure I could do worse.''
The 13th-seeded Gasquet, a semifinalist at Flushing Meadows in 2013, hadn't lost in the first round at a Grand Slam tournament since the French Open 6+ years ago.
His 6-2, 6-2, 6-3 loss Monday was the first career victory over a player ranked in the top 15 for No. 84 Kyle Edmund of Britain.
---
1:25 p.m.
Marin Cilic, the 2014 U.S. Open champ, is through to the second round with a straight-set win.
The seventh-seeded Cilic beat 108th-ranked Rogerio Dutra Silva 6-4, 7-5, 6-1 on Monday despite posting more unforced errors than winners (24-23). Cilic is coming off his first Masters title, beating Andy Murray in the final at Cincinnati.
Dutra Silva is now 0-3 against top-10 players. He came in 3-3 in his career at the U.S. Open and 0-5 in the other majors.
---
1:05 p.m.
In his U.S. Open debut, Kyle Edmund has upset 13th-seeded Richard Gasquet.
The 21-year-old Brit won 6-2, 6-2, 6-3 on Monday against the 2013 U.S. Open semifinalist. Edmund, ranked 84th, had 40 winners, 21 on his forehand. He has twice made it to the second round at the French Open.
Gasquet hadn't lost in the first round at a major since 2010 at Roland Garros.
---
12:45 p.m.
The woman who stunned Serena Williams at last year's U.S. Open en route to the final, Roberta Vinci of Italy, won the first match in the tournament's refurbished Arthur Ashe Stadium.
Vinci, who is seeded No. 7, overcame some second-set jitters to beat 46th-ranked Anna-Lena Friedsam of Germany 6-2, 6-4 on Monday.
In the 2015 semifinals at Flushing Meadows, Vinci - unseeded and ranked 43rd at the time - upset Williams, ending the American's bid for tennis' first calendar-year Grand Slam in 27 years. That put Vinci into her first major final, where she lost to another Italian, childhood friend Flavia Pennetta.
The temperature hit 90 degrees Monday, but the new retractable roof atop Ashe provided some shade for spectators - and, on one side of the court, players.
---
11:20 a.m.
Play has started at the 2016 U.S. Open under sunny skies with no rain in the forecast for days, which could delay the first official use of the new retractable roof on Arthur Ashe Stadium.
The $150 million roof, which can close in about seven minutes, is to be used, according to tournament officials, only ''in the event of inclement weather or the strong possibility of inclement weather.''
Neither is expected in the next few days, with forecasts calling for clear skies and highs in the 80s.
The roof is still set to make its debut, of sorts, at Monday night's opening ceremony. The U.S. Tennis Association plans to shut the roof after the day session and open it for effect while Phil Collins performs ''In the Air Tonight.''
---
---