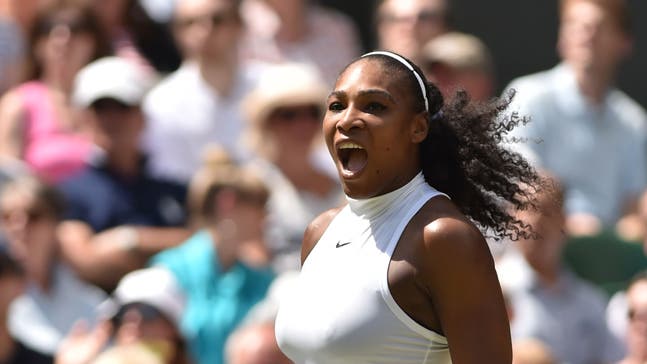 Serena Williams will break her Grand Slam drought and win Wimbledon
Published
Nov. 15, 2016 2:03 p.m. ET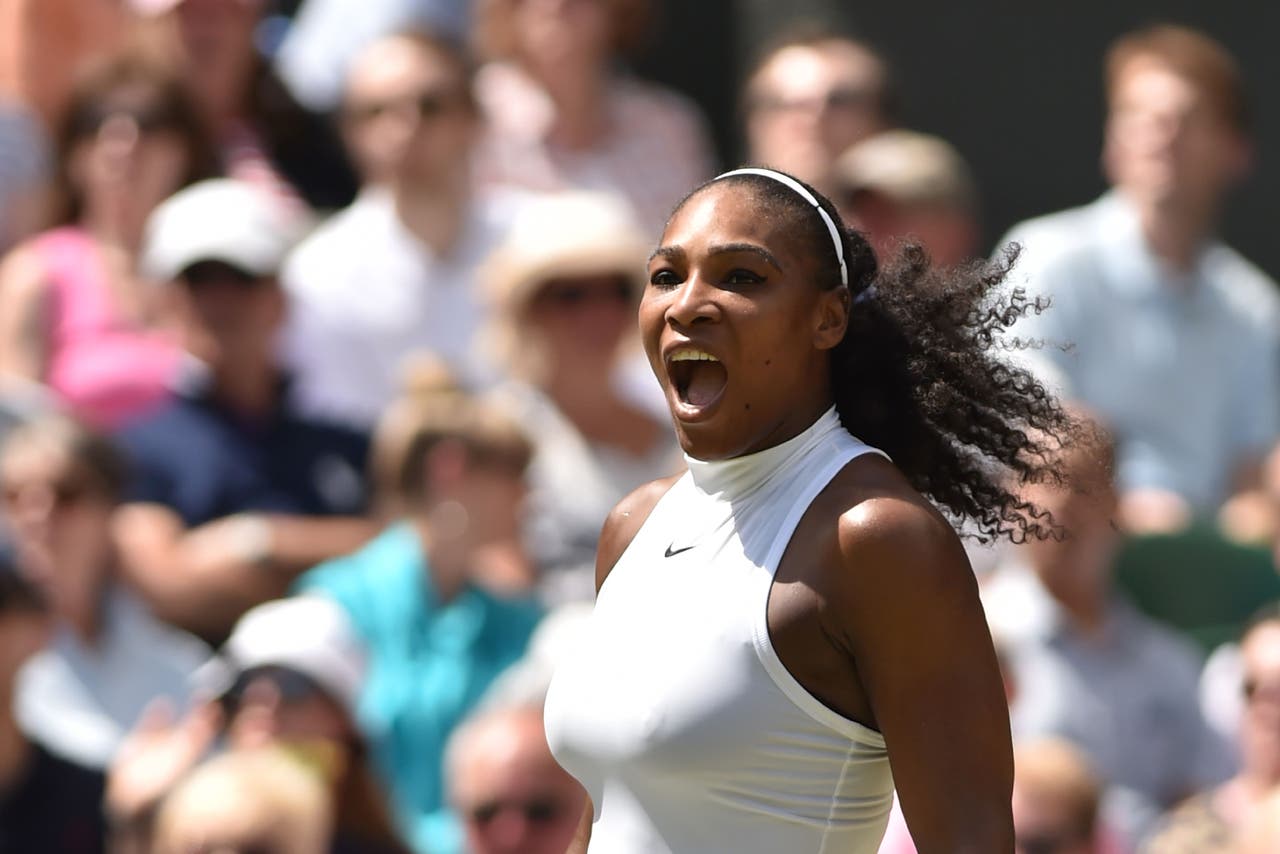 What, is Serena Williams supposed to be happy?
Why not? Thanks to a 6-2, 6-0 obliteration of surprise Wimbledon semifinalist Elena Vesnina (in a speedy 48 minutes, the shortest match of the tournament), Serena is into her 28th Grand Slam final and her ninth at Wimbledon. She's only one win away from tying Steffi Graf for the Open-era record of 22 major titles. It'll be Serena's third-straight Slam final and seventh in her last eight starts. And with the way she played Vesnina, the semifinal that followed - one in which Angelique Kerber finally ended the magical run of Serena's sister Venus in a disjointed two sets - felt totally superfluous. If Serena plays like she played against Vesnina, she's unbeatable.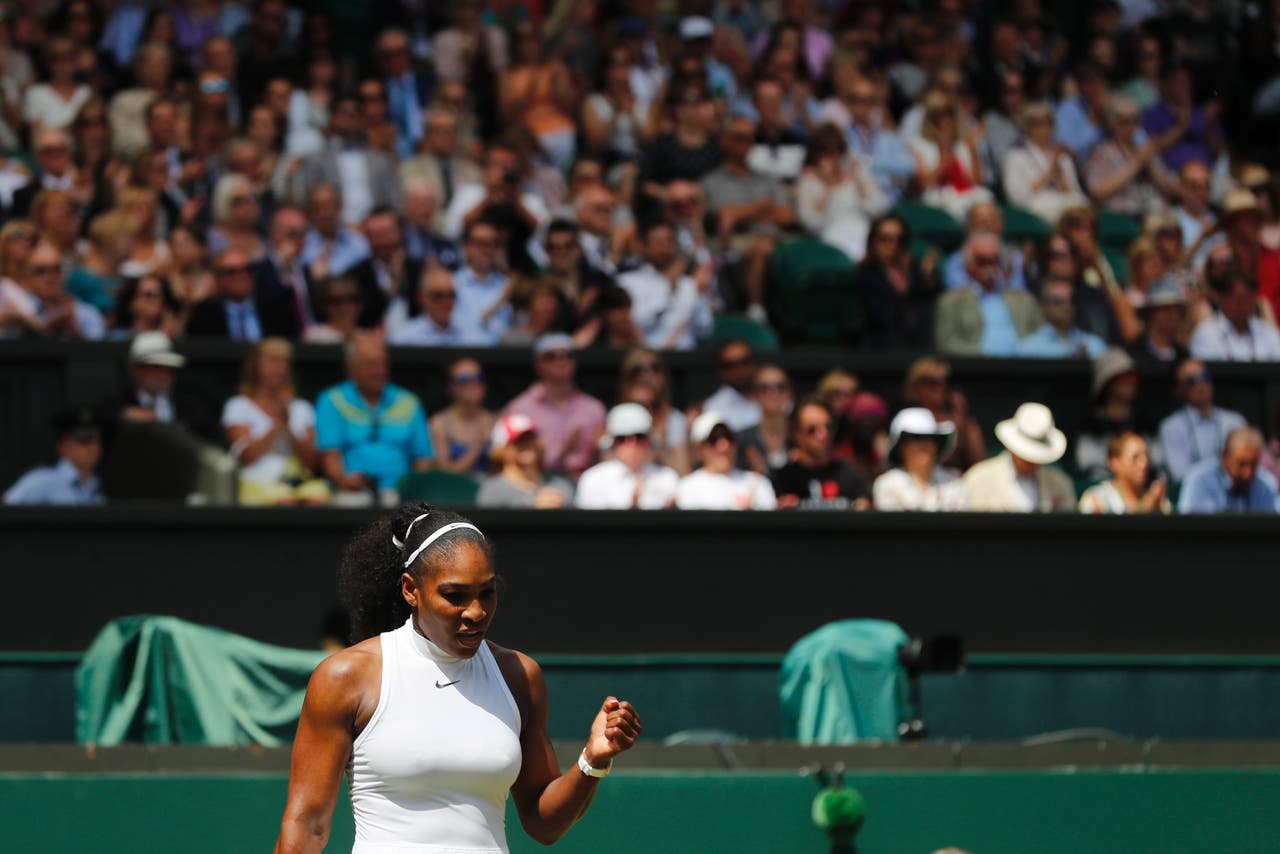 Or is she? Serena's been in the same situation twice already this year - cruising into finals in which she was a prohibitive favorite. Her semis at the Australian and French Opens weren't as dominant as Wimbledon's (few are) but a rout of No. 4 Agnieszka Radwanska in Melbourne and Kiki Bertens in Paris put Serena in position to right the wrong of last year's U.S. Open and finally get the major that would tie her with Graf.
It didn't work out that way. Last month, Garbine Muguruza thoroughly outplayed Serena in their French Open final, winning in an easy straight-setter. In January, Serena figured to cruise in the Australian Open final after rolling through her draw, then collapsed in a redux of the U.S. Open. She couldn't hit forehands, her serve was far from its dominant self and, as tends to happen when Serena beats Serena, there was no footwork to speak of.
The player on the other side of the net that night was, of course, Angelique Kerber, the very player she'll face on Centre Court on Saturday. As such, Kerber has the blueprint to win; she used it in Australia: Let Serena control the match and hope she goes off the rails. Get balls back, wait for Serena to miss a few, force Serena to creep into her own head and hope to capitalize. You're not beating Serena at her best, so hope you can compel her into her worst.
In her post-match interview with the BBC, Serena said she'd rather face Venus in the final, an obvious nod to sisterhood and keeping the title in the family name, no matter what. There were surely other reasons too, first among them being Serena knows she would beat Venus but still has scars from that loss to Kerber. (The German, by the way, will be seeking to become the first player ever to defeat both Williams sisters at Wimbledon and the first to ever do it in the semifinal and final of a Grand Slam. Other players - such as Kim Clijsters at the 2009 U.S. Open - have defeated Venus and Serena in the same major, but not in the final two rounds.)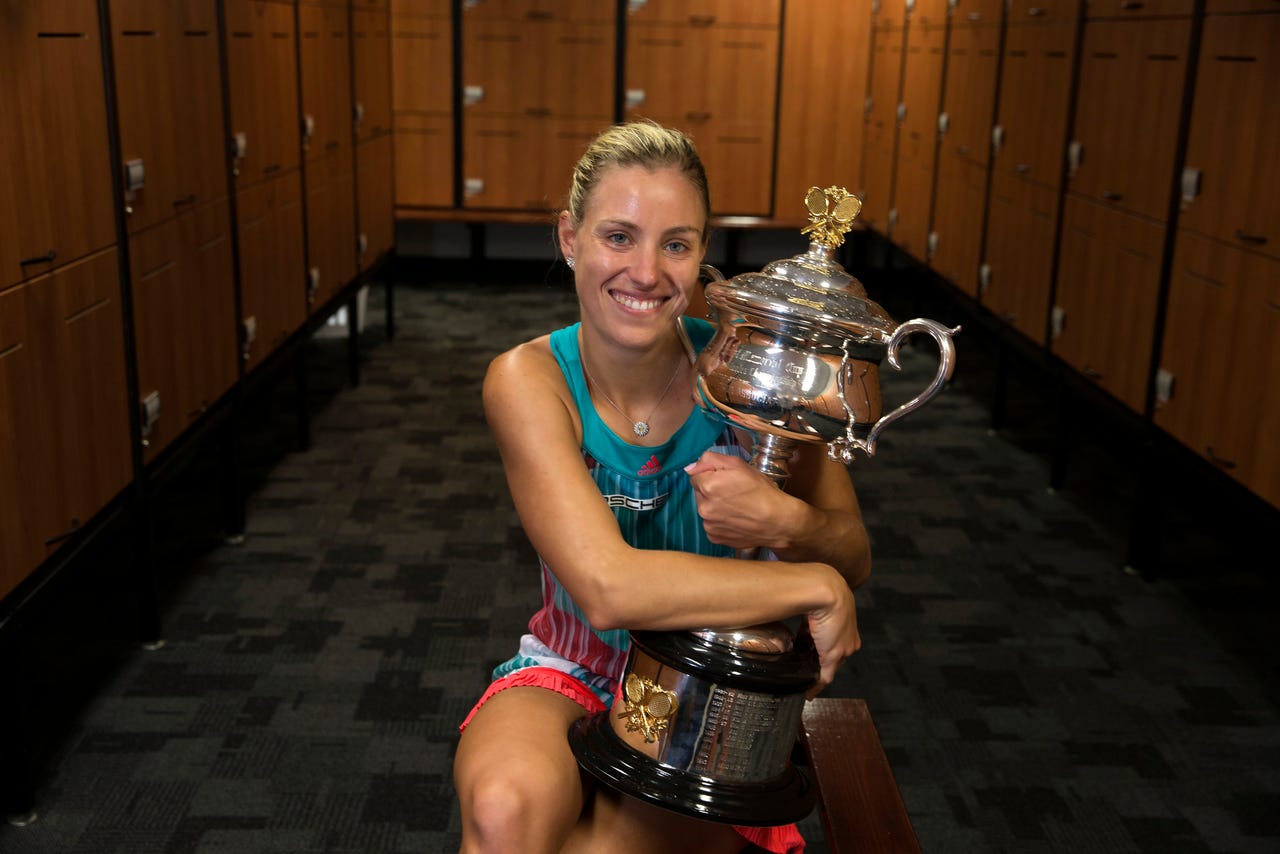 So what gives? Will Saturday be Australia 2.0 or will Serena hoist the Venus Rosewater Dish again. The numbers obviously favor the latter. Serena is 21-6 in Grand Slam finals after entering the year 21-4. (It's still a remarkable record, even with the back-to-back defeats.) She's 4-2 against Kerber when they've met as top-10 players but hasn't faced her since that Australian Open final.
But once again the pressure is on Serena. It always is. Her last three Slams have ended in two chokes and one thorough dismantling. She's been stuck on 21 Slams for nearly a year. At the U.S. Open, she'll be one month from turning 35, an age at which only one man or woman has ever won a Grand Slam. (Serena has the record for oldest Slam winner on the women's side.) It's not often a player going for their second Grand Slam of the season enters a final devoid of pressure, but when Serena Williams is on the other side, she takes up all the oxygen, one way or the other, even if Princess Kate happens to be sitting in front of Barry Gibb in the Royal Box.
It's an impossible match to predict because the result will have nothing to do with groundstrokes or serves, strategies or fundamentals. The 2016 Wimbledon championship comes down to one thing: Can Serena Williams hold her nerve in the biggest match of her year?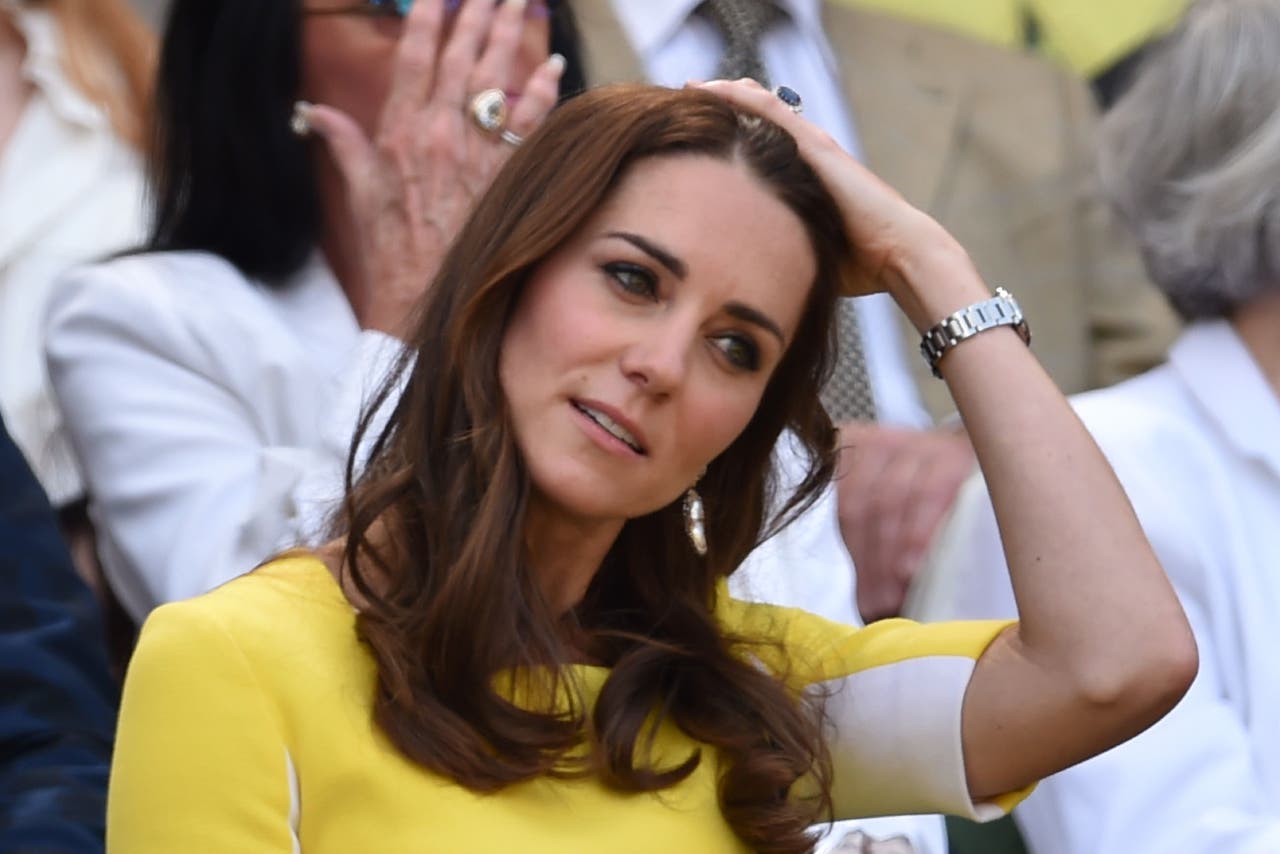 "Obviously I'm oh-for-two," she told the BBC, speaking about her Slam record in 2016, "so I'm determined to get at least one this year."
She'll get it.
PREDICTION: Serena Williams in two sets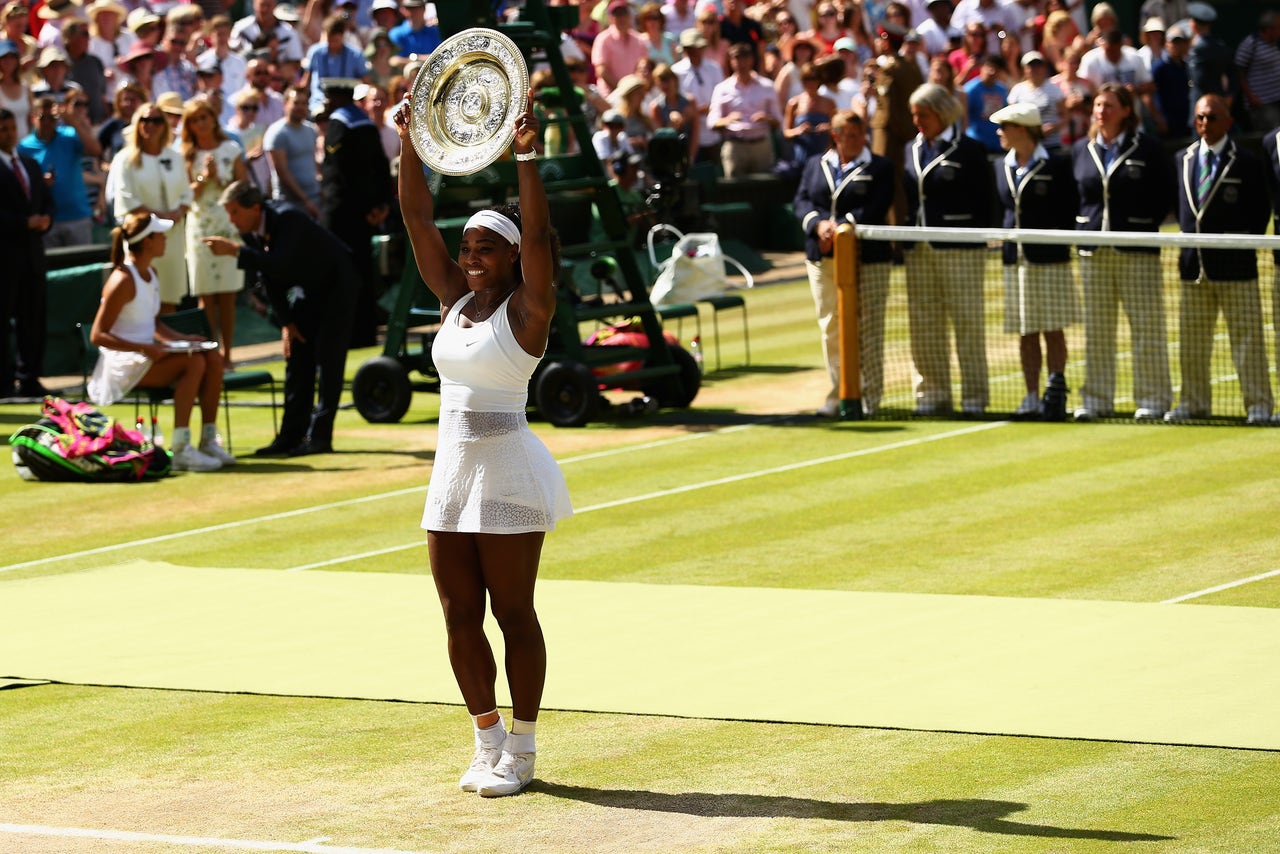 ---
---