Roger Federer doesn't seem to think he can win the French Open
May 11, 2016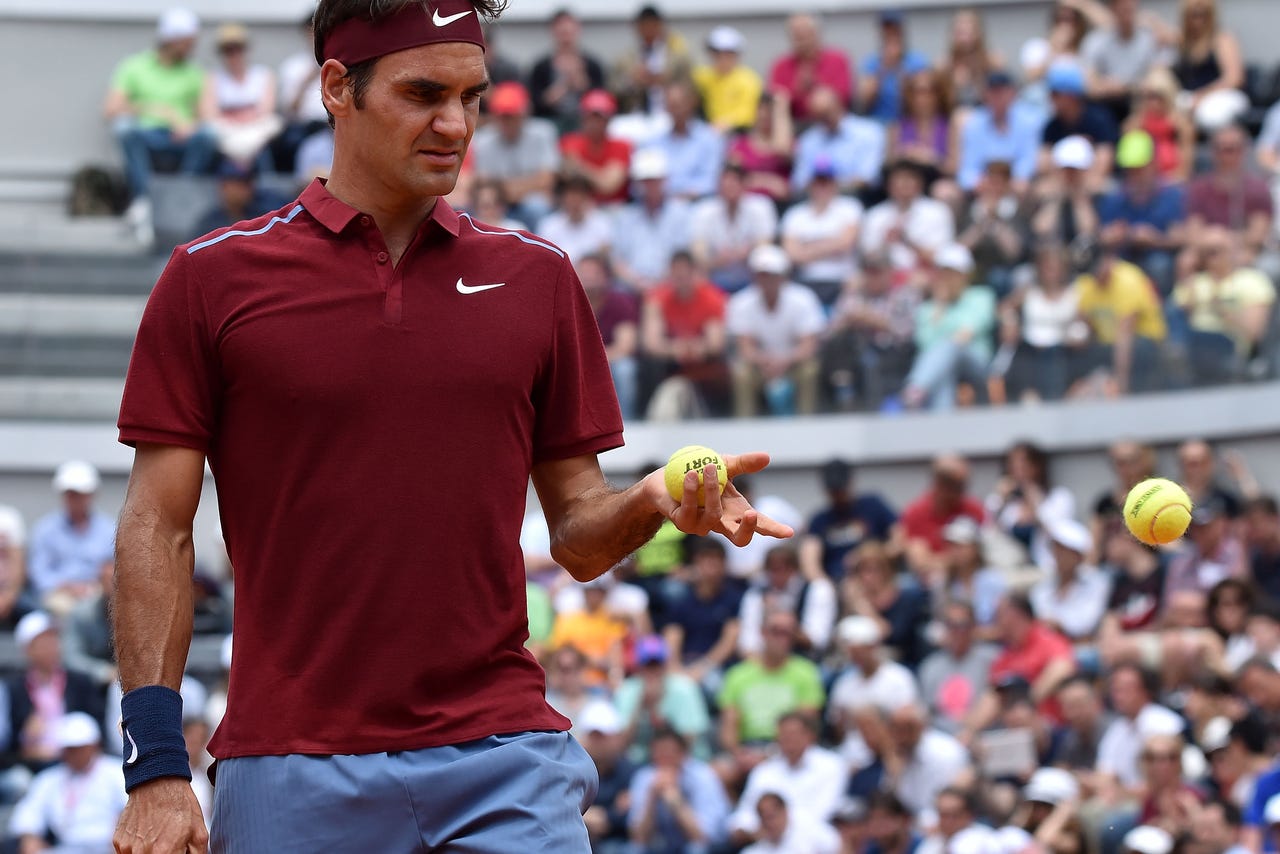 Roger Federer, speaking to the press on Wednesday, after a 6-3, 7-5 opening-round win over Alexander Zverev in the Rome Open:
Roger Federer returned to the court Wednesday after a month absence and easily dispatched German teen Alexander Zverev, then held a fascinating press conference in which he admitted he thought he was going to dump the match, openly wondered whether his health would allow him to play Thursday against the fast-rising Dominic Thiem and then, without much fanfare, declared he wouldn't win the tournament. All in all, it was a fruitful, but odd, day from the all-time Grand Slam champion.
Everything Federer does and says in Rome is geared toward May 22 - the start of the French Open. While there have been warning signs that the 34-year-old, who's just played 14 matches this season, might be compromised at Roland Garros, now it seems practically guaranteed. If Federer thought he was going to lose in straight sets to a teenager (albeit the second-ranked teen in the world), then what is he expecting in Paris?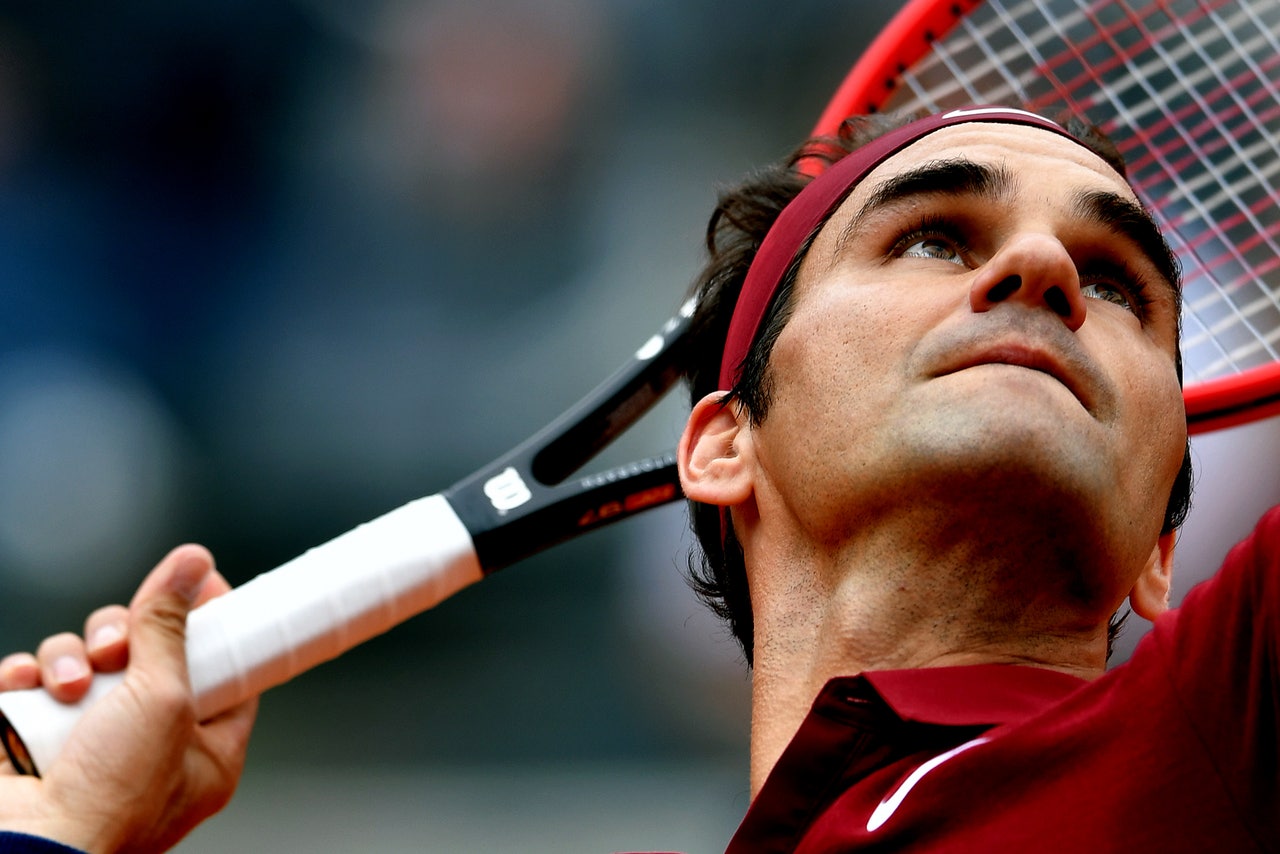 (TIZIANA FABI/AFP/Getty Images)
Federer's declaration that he's not winning Rome isn't concerning - he's just using it as a tuneup - but there's more to that belief than meets the eye. Yes, it's a realistic statement from one of the most levelheaded athletes in sports. Federer, playing his fourth match since a surgery in late January, was never going to win Rome, a tournament he's never won, played on his worst surface during the longest injury-related layoff of his career. But again, what about Paris? If Federer doesn't think he can win five best-of-three matches in Italy, why would he be able to win seven best-of-five matches in France?
There might just be that sliver of hope. He's entered the French with a tournament win in his back pocket in every year since 2000 (with the exception of his lost 2013 season). With that, Federer could always grab onto some strand of hope to convince himself that with the right draw he could hold the trophy at the end, just like he did in 2009.
But Federer is a pragmatist (is there an emoji for that?) He knows he can't win the French Open. He has to know this. Other than events in which he had no interest in winning (of which there can't have been very many), I highly doubt Federer has ever entered a tournament he didn't think he had a chance of winning, even in 2013. Sure, all those years Nadal was unbeatable on clay and Federer would be on the opposite side of the brackets in Monte Carlo, Madrid, Rome and Roland Garros, I'd imagine he knew he wasn't likely to win, but that's a whole lot different than counting yourself out altogether.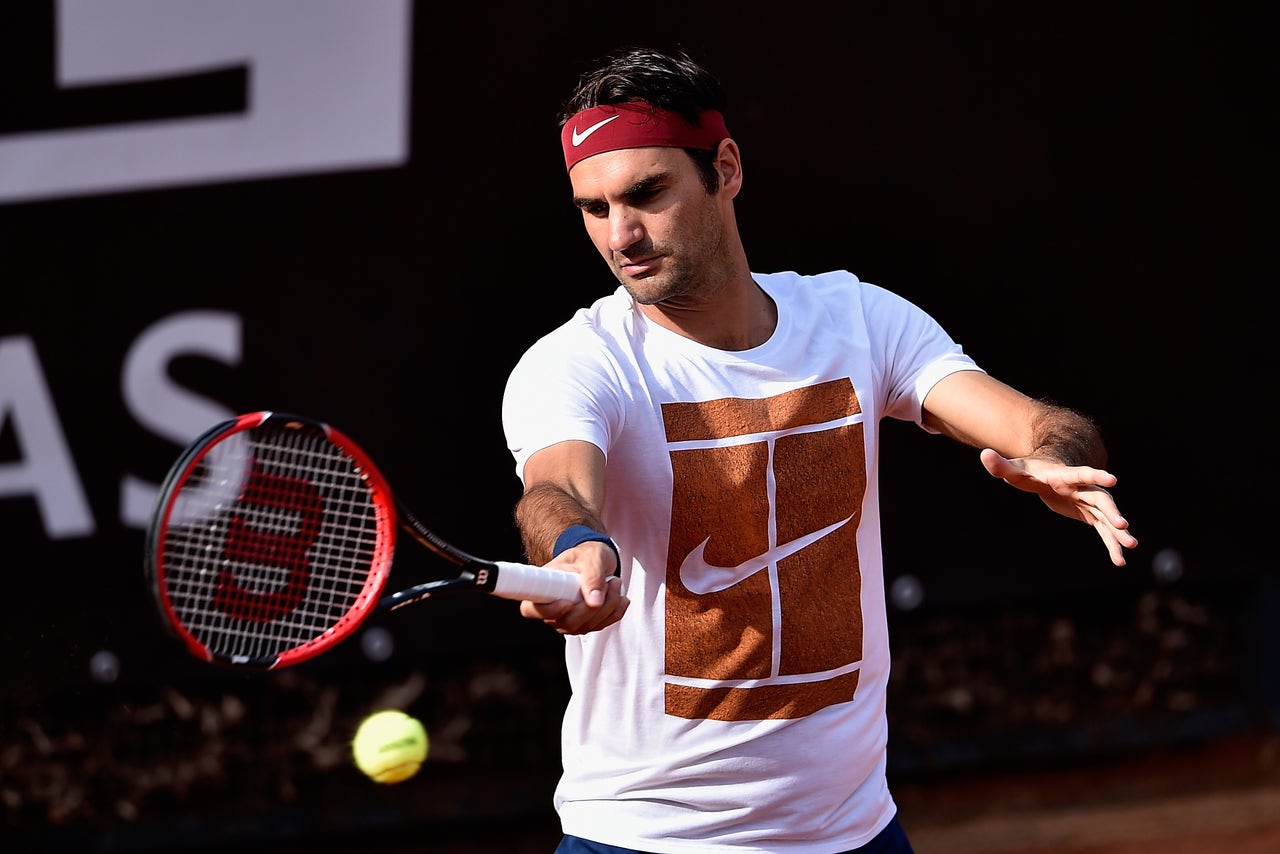 (Dennis Grombkowski/Getty Images)
If this is true - and there's been no indication that it's not - then why bother entering? Without self-belief, what's the point? On one hand, maybe the "I can't win" sentiment is just related to Rome, a tournament treated as a true tune-up - a get-to-know-you meeting with his knee. Perhaps he intended to lose to Zverev (as he predicted) or withdraw if he won. It's possible the "I can't win" is more an "I don't want to win," since holding the trophy in Rome would fatigue him before the real prize in Paris.
Playing the French is to possibly risk further injury that could derail a season that's already threatening to go off the tracks before it hits Federer's best surface (grass), a tournament he's been eyeing for four years (the Olympics) and then another major in which he made the final last year (the U.S. Open)? As always, the operative word is: why?
Could it be that Federer would enter to protect his consecutive Grand Slam streak, which dates back to the 2000 Australian Open and is already the longest in the history of the sport by over two years? It's accomplishment in which Federer takes great pride (as he should) and one that could easily be artificially resuscitated with a first-round win and withdrawal.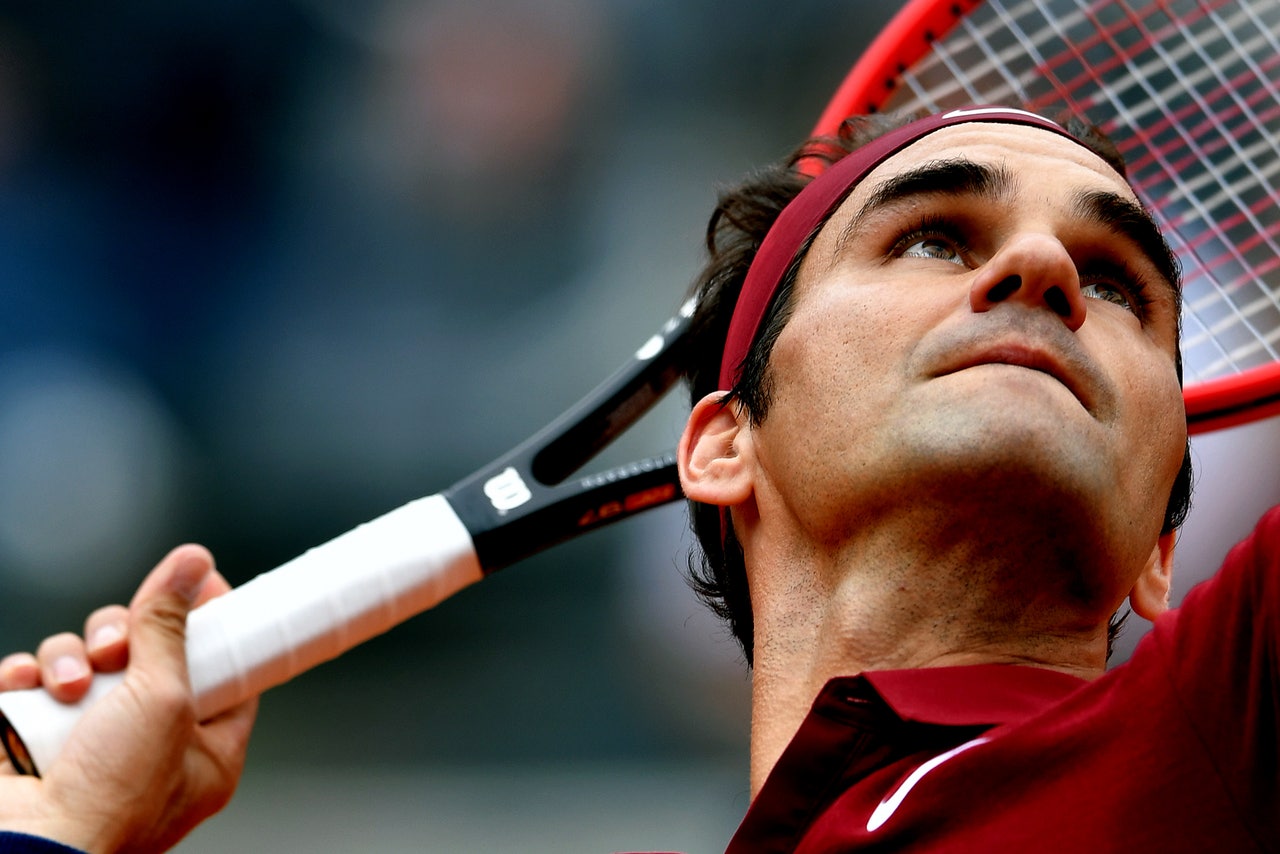 (TIZIANA FABI/AFP/Getty Images)
That'd be unexpected though. Federer also takes great pride in his sportsmanship and upholding the sanctity of the game. He's not the guy (or at least he presents himself as not the guy) who breaks his leg playing basketball, then, the next game, hobbles down the court with the defense standing down to hit a basket to break a record. In other words, don't expect Federer to do in Paris what he's likely to do in Rome: enter with the express purpose of withdrawing (or losing).
Maybe this has been the plan all along - get one match under the belt, hit Paris and hope for the best. Or maybe Federer's career is finally showing the wear and tear of 16 years on Tour. It happens to the best.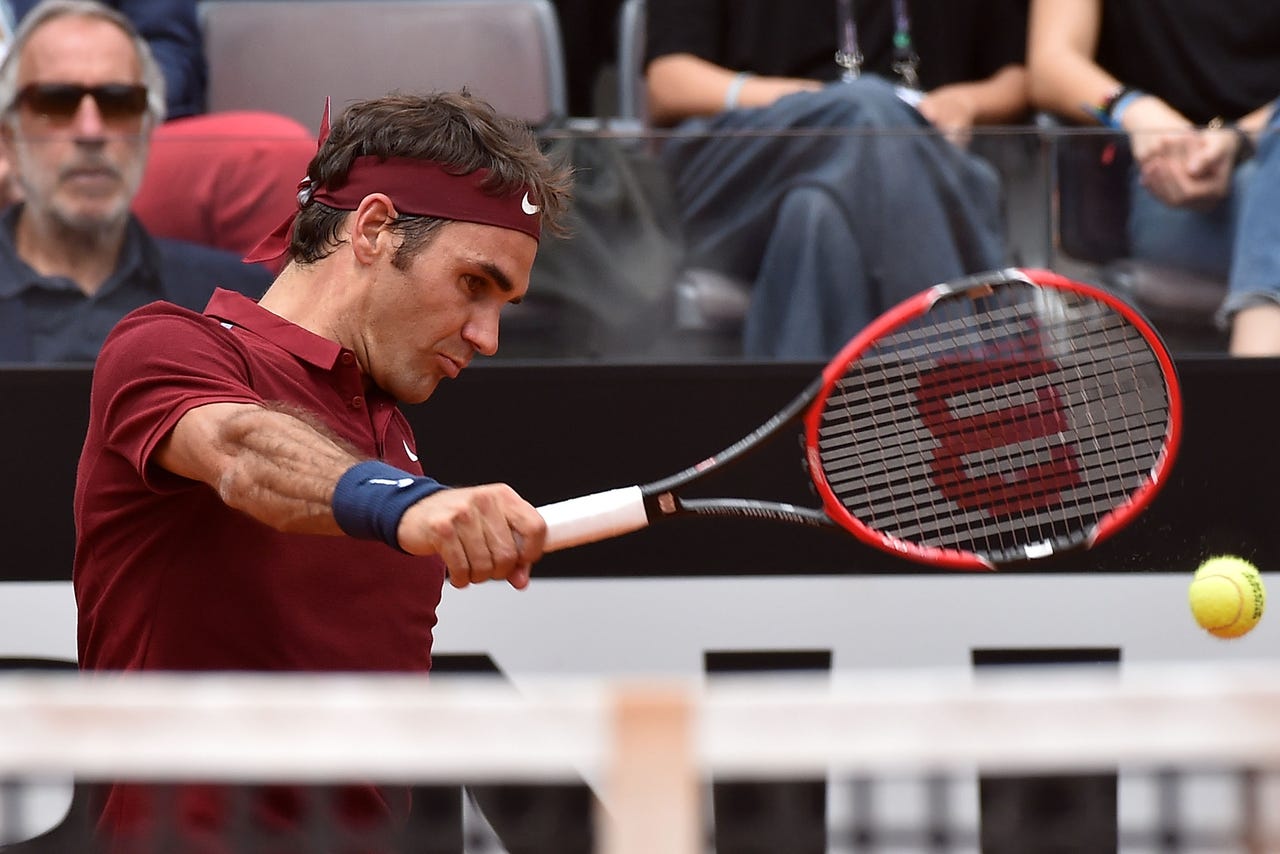 (Giuseppe Bellini/Getty Images)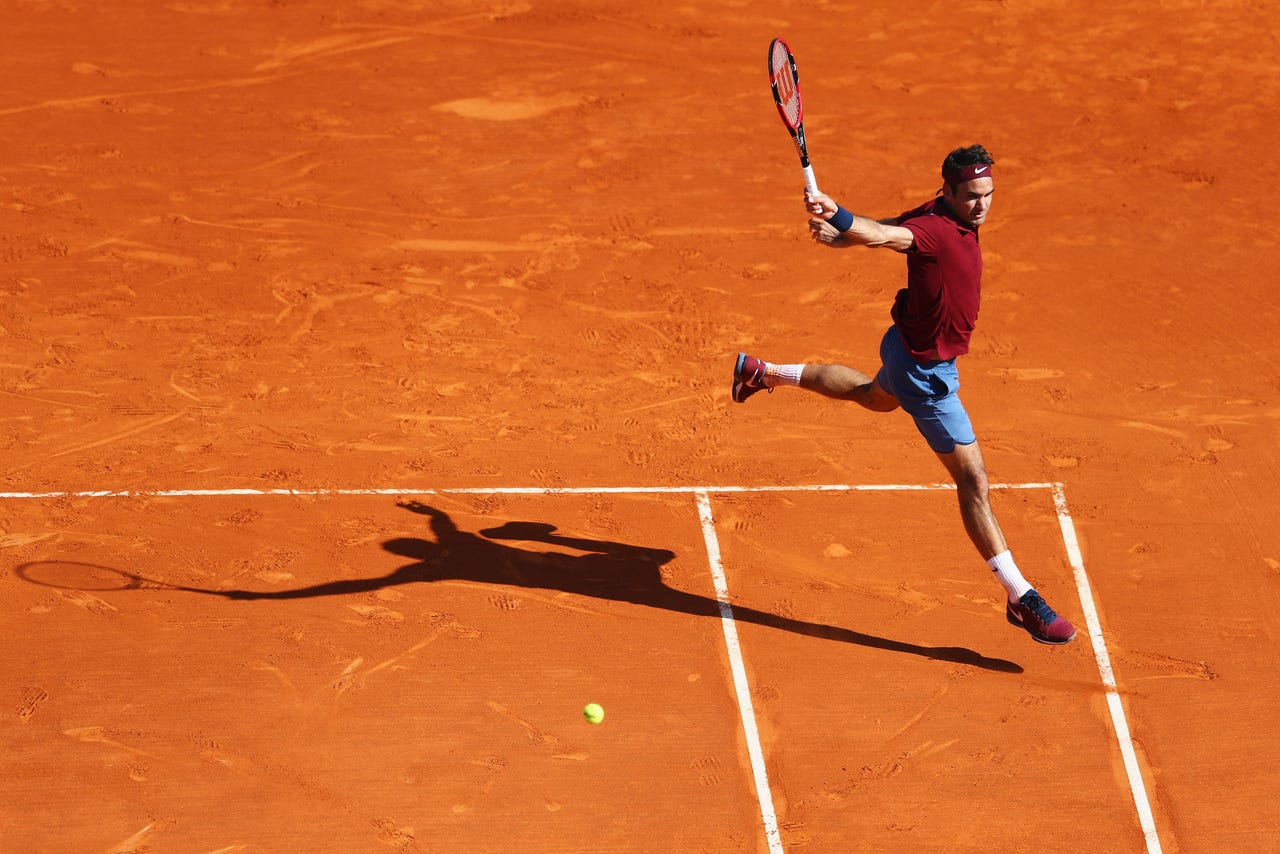 (Michael Steele/Getty Images)
---
---