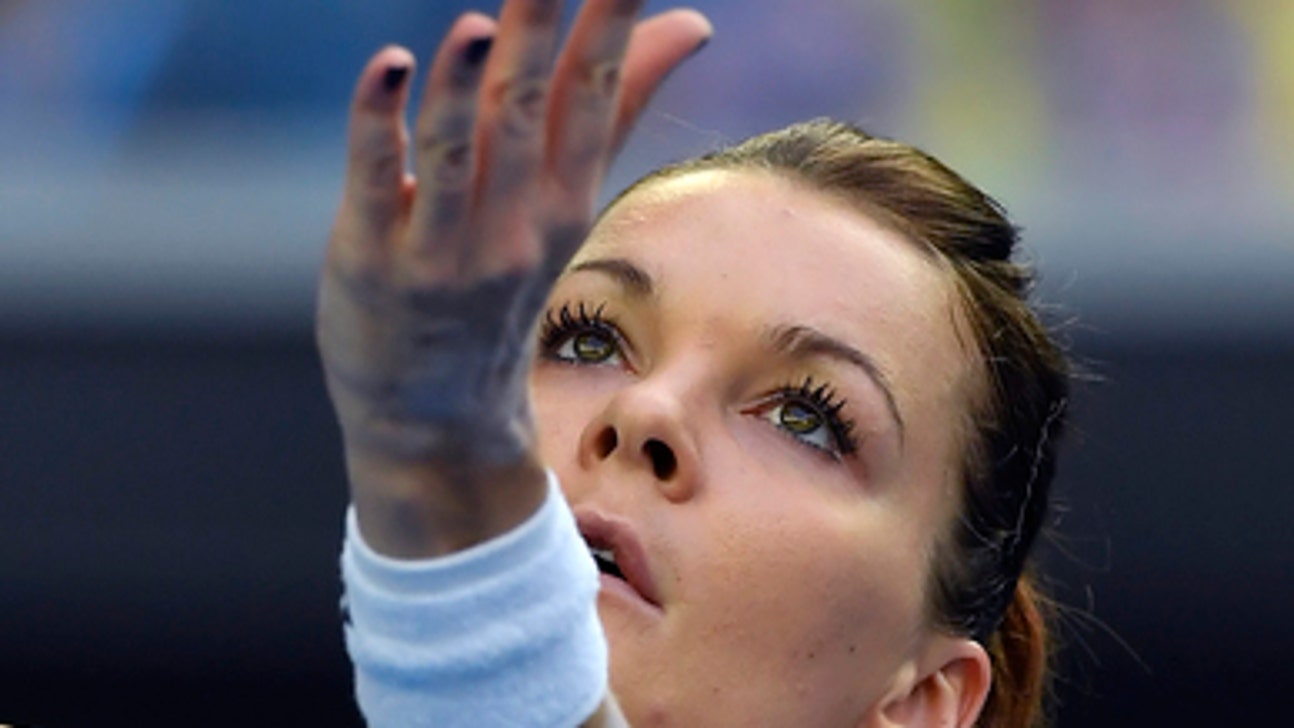 Lucic-Baroni's career revival continues with Melbourne upset
Updated
Mar. 4, 2020 4:47 p.m. ET

MELBOURNE, Australia (AP) The last time Mirjana Lucic-Baroni won a match at the Australian Open, Bill Clinton was in the White House.
That was 1998. This week, in a span of three days, she's won two matches here, including a dominant 6-3, 6-2 win over third-seeded Agnieszka Radwanska on Thursday.
Nineteen years was a long wait in between victories. But the 34-year-old Lucic-Baroni is getting used to moments like these since she returned to tennis full-time in 2008 following a long hiatus.
And she wouldn't mind extending her stay in Melbourne just a little longer.
''I know I have some good tennis in me still, that's the reason I'm still out here at 34,'' she said. ''I'm not a spring chicken for sure. I'm playing because I'm enjoying it and I know that I can still get some really big wins and really great results.''
Comebacks are common these days in women's tennis, but few players have worked harder - and longer - to get back to an elite level than Lucic-Baroni.
She made a memorable debut at the 1998 Australian Open at the age of 15. She won only one match in singles, but she and partner Martina Hingis captured the doubles title, an achievement she still finds amazing looking back now.
''Just kind of a little kid having fun,'' she said. ''Everything was normal, winning big matches, playing on big court, winning the title, like it's nothing. It's crazy when you look at it now.''
After a remarkable run to the Wimbledon singles semifinals in 1999, however, Lucic-Baroni's career suddenly fell apart. She stopped playing for several years and struggled financially.
She returned to the lower-tier women's tour in the late 2000s to try to resume her career, but it would take another couple years before she'd make it back to a Grand Slam at Wimbledon in 2010. And four more years before a major win at a slam - an upset over second-seeded Simona Halep at the 2014 U.S. Open.
When her power game is clicking, though, Lucic-Baroni can compete with anyone, as she proved against Radwanska. She smacked 33 winners to just eight for Radwanska and wrapped up the match in 63 minutes by breaking the Pole for the sixth time.
''I went in there with a game plan today to win the match,'' she said. ''I didn't go to see, enjoy the court. I'm way too old and I've been around way too long to just gain experience.''
Now, she'll try to back up her big win with another over 21-year-old Maria Sakkari of Greece in the third round.
''I missed quite a few years on tour. I missed a lot,'' she said. ''I feel like this time around, I don't really have anything left to prove to anybody. I'm just enjoying myself, playing for myself.''
---