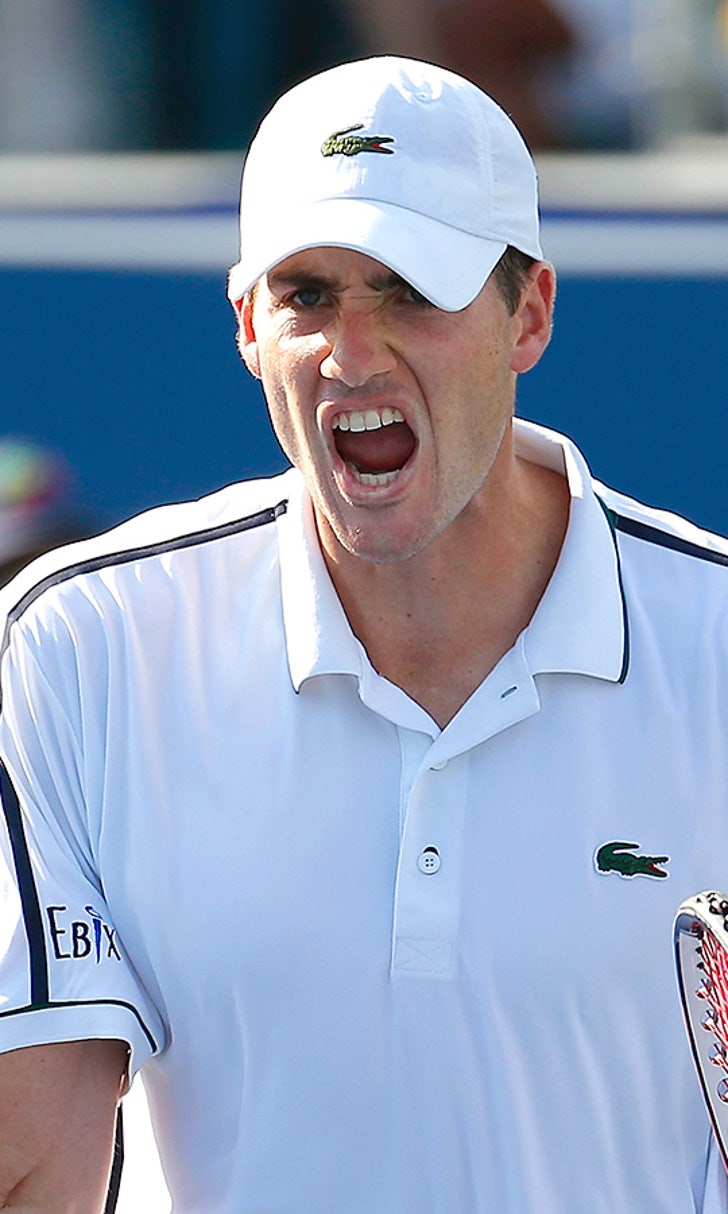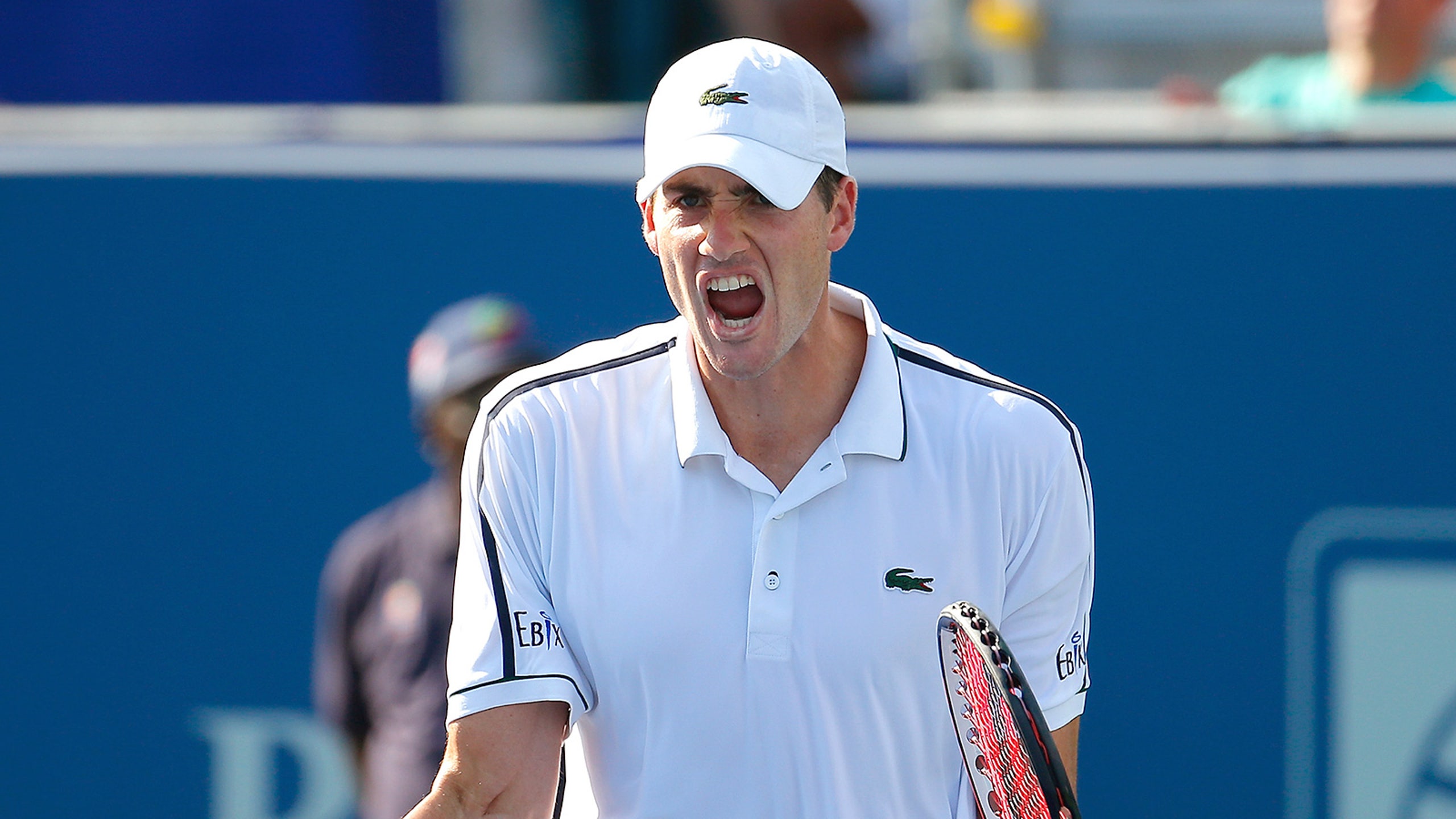 John Isner rallies to reach Atlanta Open final
BY foxsports • August 1, 2015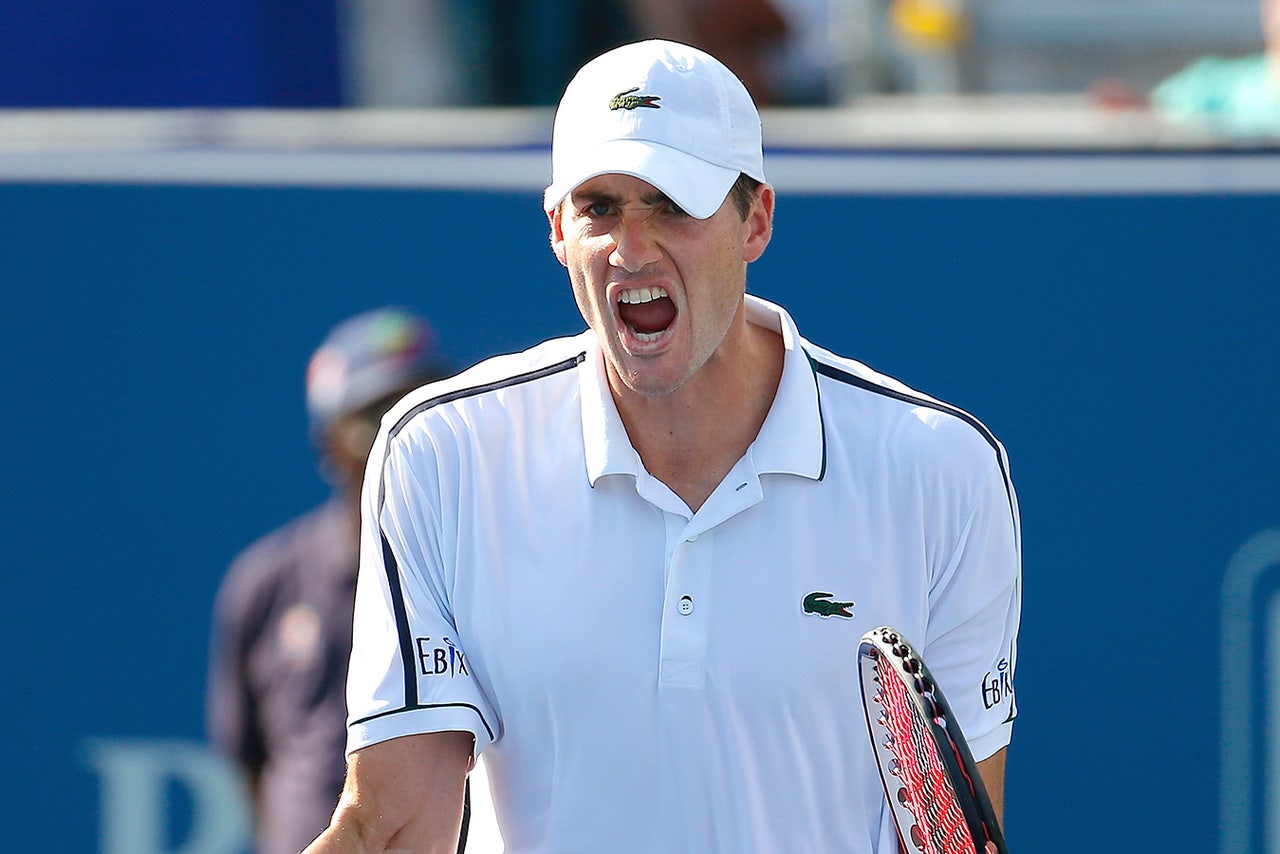 Two-time defending champion John Isner rallied to reach his 19th ATP Tour final and fifth in the Atlanta Open, beating friend and qualifier Denis Kudla 4-6, 6-2, 7-5 on Saturday.
The top-seeded former University of Georgia star locked in his serve against his Florida neighbor, shutting out his frequent practice partner by winning all 16 of his service points in the second set. Isner then took 24 points off 30 serves in the third.
"I was hitting them bigger, which is a good sign," Isner said after moving his Atlanta record to 19-3 with his 11th consecutive win at Atlantic Station. "I got stronger and stronger as that match went on. I was feeling not so great in the first set, winded."
After dropping 25 aces on Kudla to push his tournament-leading total to 77 in three matches, the top seed will seek his 10th ATP title against a player who appears suited to give him trouble.
In the night semifinal, fifth-seeded Marcos Baghditis of Cyprus beat the tournament's other big server, seventh-seeded Gilles Muller of Luxemborg, 6-7 (4), 6-3, 7-6 (4) on the strength of his return game.
The seventh-seeded Muller entered Saturday as the only Atlanta player yet to lose serve, and trails only Isner in aces (77-52).
He won his first 32 service games in the tournament, including six in the first set.
Then, Baghdatis began to figure out the big-serving left-hander, breaking Muller once in the second set, and twice in the third to reach his 12th ATP final in search of his fifth title.
After scoring on just one of Muller's 23 first serves in the first set, Baghdatis scored on 9 of 26 of Muller's serves in the second set and on 20 of 47 in the third.
"(Muller) lost his rhythm, and I started messing up his targets," Baghdatis said.
Although 0-5 against Isner, all on hard courts like Atlanta's, the colorful Cypriot said with a chuckle that Sunday's key, "I think will be about messing up (Isner's) game, and taking his eyes off the ball."
The former world No. 8 (August 2008), who fell in his past seven ATP semifinals, bent down after his win and kissed the court. He did the same Friday after beating second-seed Vasek Pospisil in straight sets.
"Baghdatis will be different," Isner said. "He returns very well."
Isner played the last two sets differently than the first, unleashing his greatest weapon and ripping several serves at 140 and 141 mph.
After winning a rock-steady first set, the 22-year-old Kudla — who warmed up Isner at Wimbledon in 2010 before Isner played the longest match in history, an 11-hour, 5-minute win over Nicolas Mahut — made all the key mistakes in his first ATP semifinal (to Isner's 39th).
Kudla was on a 17-2 streak into the match, along the way becoming the first American male since 2012 to reach the round of 16 at Wimbledon.
But Isner broke serve twice in the second set, each time winning as Kudla sent easy forehands from the baseline into the net to cede Isner a lead of 3-1 and then the set.
The only break of the final set came on another Kudla forehand mistake, when he sent one wide to end the match.
"He stayed a little more disciplined than he would in some practice moments," Kudla said of Isner. "He started flattening out his serve. In the beginning, he was trying to pick his spots and I could get a racket on it. When he gets up toward 140, that's when it gets tough."
Top-seeded Mike and Bob Bryan easily won the first doubles semifinal Saturday. The most successful tandem in history beat Donald Young and Christopher Eubanks 6-2, 6-4 for their record 942nd career win together.
Young and Eubanks, an Atlanta native and rising sophomore at nearby Georgia Tech playing in his first ATP main draw, scored just five points against 41 serves in their third match together.
The Bryans will face Muller and Britain's Colin Fleming in the final. Muller and Flemin beat American Eric Butorac and New Zealand's Artem Sitak 6-3, 5-7, 10-3.
---
---