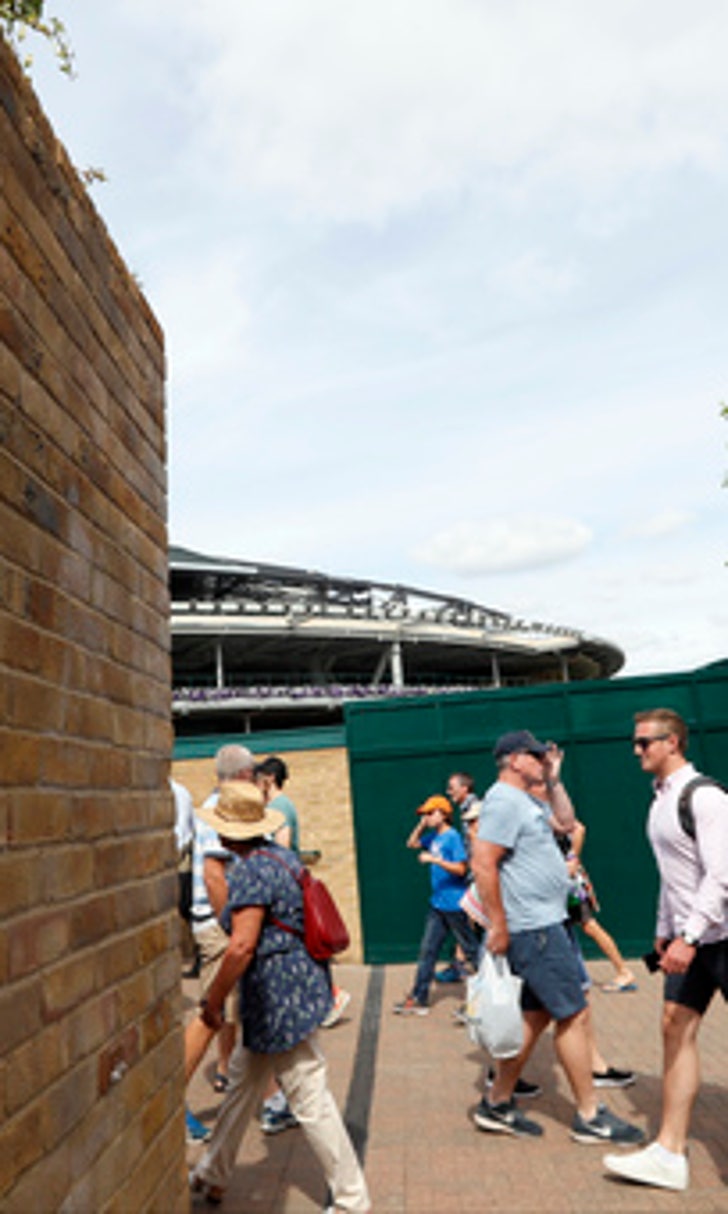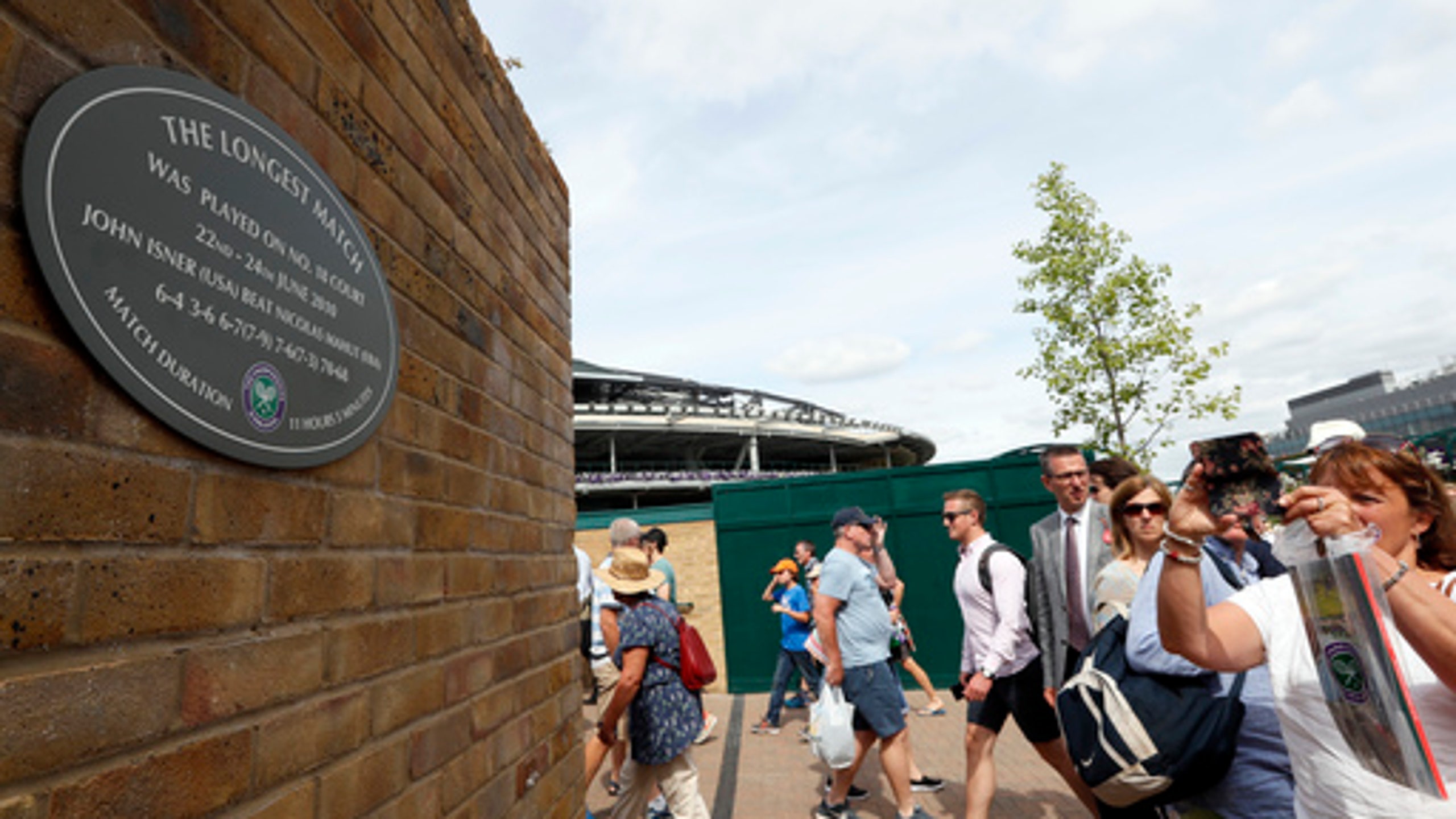 Isner-Mahut plaque back at Wimbledon after 'refurbishment'
BY AP • July 5, 2017
LONDON (AP) The plaque is back at Wimbledon.
And the All England Club insists there is a simple explanation for why the marker posted on a brick wall outside Court 18 - pointing out that it was the site of John Isner's record-breaking 70-68 fifth-set victory over Nicolas Mahut in 2010 - was missing for a bit.
A spokeswoman for the club said the plaque was temporarily taken down for ''refurbishment,'' because there was ''a little wear and tear'' on the green-and-purple tournament logo at the bottom. She said a new logo was affixed to it now, but otherwise it is the same sign that was there before.
Some have questioned whether it still is, indeed, the original plaque.
''Even Mahut said it looks a little different,'' Isner said after winning his first-round match this week as the tournament's 23rd-seeded man.
The 6-foot-10 American also wondered about the official explanation.
''Why would they refurbish it?'' Isner asked. ''Even if they refurbished it, that would take 20 minutes.''
The sign originally was put up in 2011, on a wall along a popular walking path that travels past several courts on the grounds. It later was switched to an adjacent wall.
Seven years ago, Isner and Mahut, a Frenchman who lost in the first round this week, played the longest match in tennis history, an 11-hour, 5-minute marathon at Court 18 that stretched over three days in the first round.
The plaque announces in white capital letters on a black background that ''the longest match'' was played at that court ''22nd-24th June 2010.'' It also includes the score - 6-4, 3-6, 6-7 (9), 7-3 (3), 70-68 - and notes the ''match duration.''
---
Follow Howard Fendrich on Twitter at http://twitter.com/HowardFendrich
---
More AP tennis coverage: https://apnews.com/tag/apf-Tennis
---
---