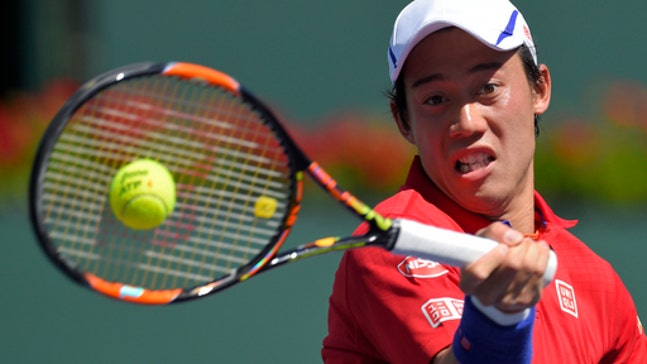 Djokovic, Nadal set for semifinal showdown at Indian Wells
Published
Mar. 19, 2016 3:24 a.m. ET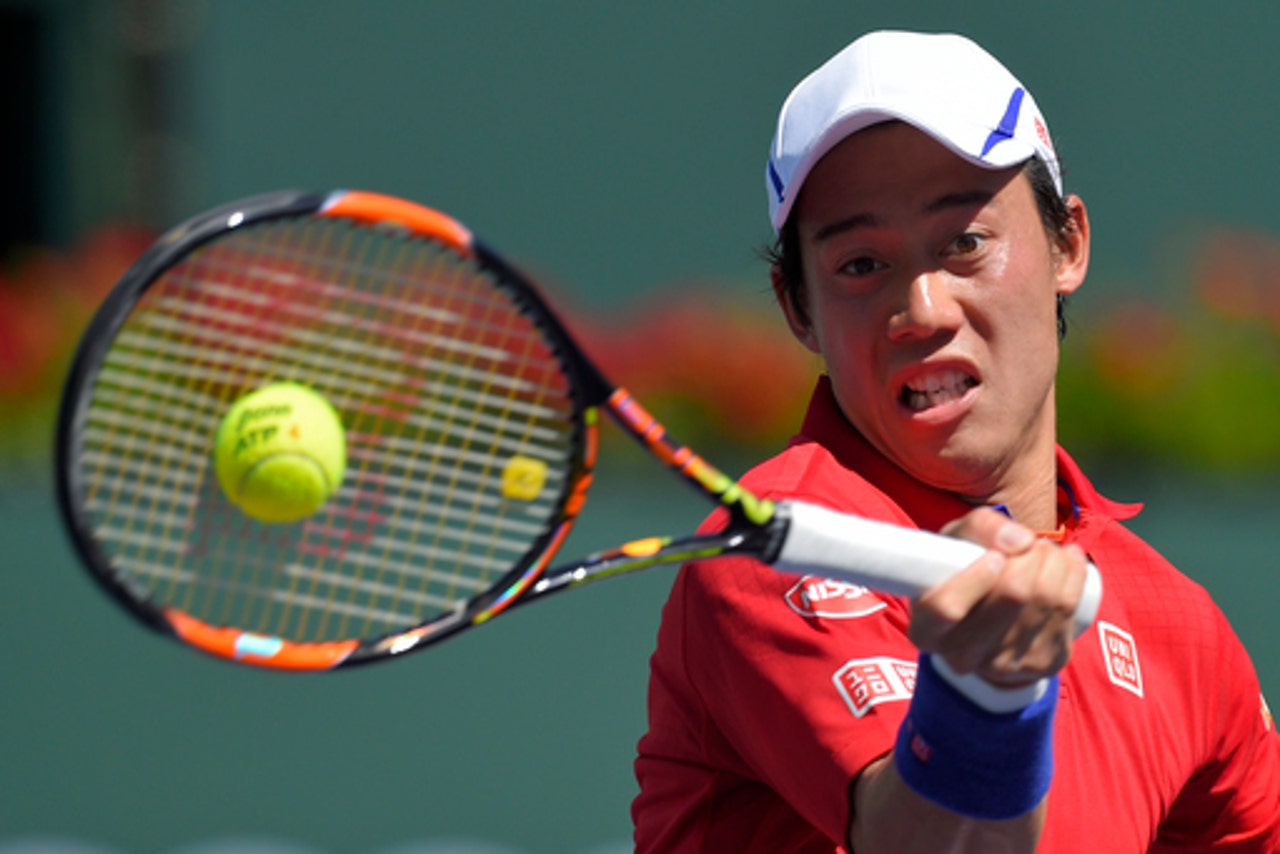 INDIAN WELLS, Calif. (AP) Novak Djokovic dominated both tiebreakers to beat Jo-Wilfried Tsonga 7-6 (2), 7-6 (2) at the BNP Paribas Open on Friday, setting up a semifinal against Rafael Nadal featuring two players who own a combined seven titles in the California desert.
Nadal defeated Kei Nishikori 6-4, 6-3, connecting on 89 percent of his first serves in the match played in 91-degree (32 C) heat under a relentless sun. Nadal is a three-time winner at Indian Wells.
Serena Williams rallied after squandering a 3-0 lead in the second set to beat Agnieszka Radwanska 6-4, 7-6 (1) and reach the final for the first time since 2001, when she won and then boycotted the event for 14 years.
Williams hit 41 winners and had 29 unforced errors to 18 winners and just 10 unforced errors by Radwanska, who fell to 0-10 in her career against the world's top-ranked player.
Radwanska had chances to break Williams in the fifth and seventh games of the first set, when she led 3-1. But Williams earned breaks in two of the last three games to take the set, smacking a forehand winner off Radwanska's second serve on the last point.
Trailing 3-0 in the second, Radwanska won three straight games to tie it up. Williams' backhand volley went side, giving Radwanska a 6-5 lead. But Williams hit a forehand crosscourt winner on the run to tie it up 6-all, forcing the tiebreaker, which she won with another forehand.
Victoria Azarenka faced Karolina Pliskova in the other women's semifinal.
Djokovic crushed Nadal 6-1, 6-2 to win the Qatar Open in January in one of the most lopsided matches in their long rivalry, which Djokovic leads 24-23.
''It's a game of cat and mouse, in a way, mentally, who is going to be on top first, who is going to take over the control usually ends up as winner,'' Djokovic said. ''I know that very beginning of the match is very, very important. Going to try to start well.''
Shadows had begun creeping onto the main stadium court by the time Djokovic outlasted Tsonga, who has lost to the world's top-ranked player in 13 of their last 14 meetings. Four-time tourney champion Djokovic improved to 20-1 this year heading into Saturday's match against Nadal, who is 12-4.
''The fact that I have played somebody that was feeling good throughout the week, somebody that serves very, very big and plays very quick and efficient, precise forehands that gave me a lot of trouble today to win in straight sets and to win in two tiebreaks, it's going to help definitely my confidence,'' Djokovic said.
Djokovic capitalized on a slew of errors by Tsonga in the first tiebreak. The Serb led 3-1 when Tsonga reeled off three straight errors, including two off his forehand that extended Djokovic's lead to 6-1. Tsonga was serving to stay in the tiebreak down 6-2, but he netted a backhand to lose it.
Djokovic led 5-4 in the second set and had two match points on Tsonga's serve in the 10th game. But the Frenchman pulled out a big serve to hold at 5-all. Tsonga came up with another key hold at 6-all with a forehand winner and another serve that Djokovic couldn't handle to force another tiebreak.
Leading 6-2, Djokovic closed out the match on his second serve, which Tsonga returned wide.
''He didn't give one point in those tiebreaks, which was not my case,'' Tsonga said.
Nadal trailed 3-1 before he won five of the next six games to take the opening set in 45 minutes. He got an early break in the second to build a 4-2 lead. His forehand error allowed Nishikori to break back and trail 4-3. But Nadal quickly recovered in the next game to break the sixth-ranked Japanese player and won the match on his serve with a forehand down the line.
''He started so quick hitting all the balls very well, very aggressive, and serving great,'' Nadal said. ''Then he started to miss some first serves and I was returning very well the second set serve, returning very aggressive. That was so important.''
A resurgent Nadal has reached one final - losing to Djokovic in Doha - and three semis this year.
''I feel myself strong mentally. I feel myself with the right energy,'' he said. ''I am able to fight for every ball. I am able to keep going during the whole match, believe in myself again, and that make me play with more energy, less nerves. That's so important for me. It's the way I play during all my career, and this week is being very, very positive for me.''
---
---