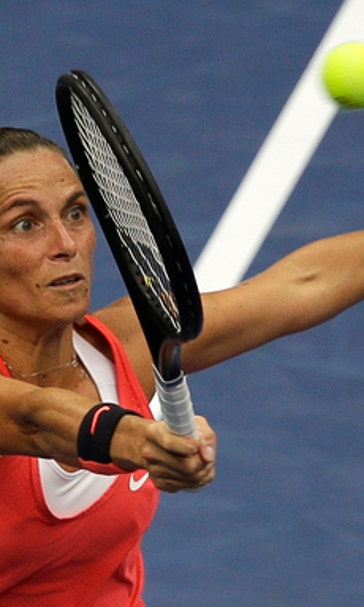 Before Ranieri, Roberta Vinci was Italy's upset queen
May 8, 2016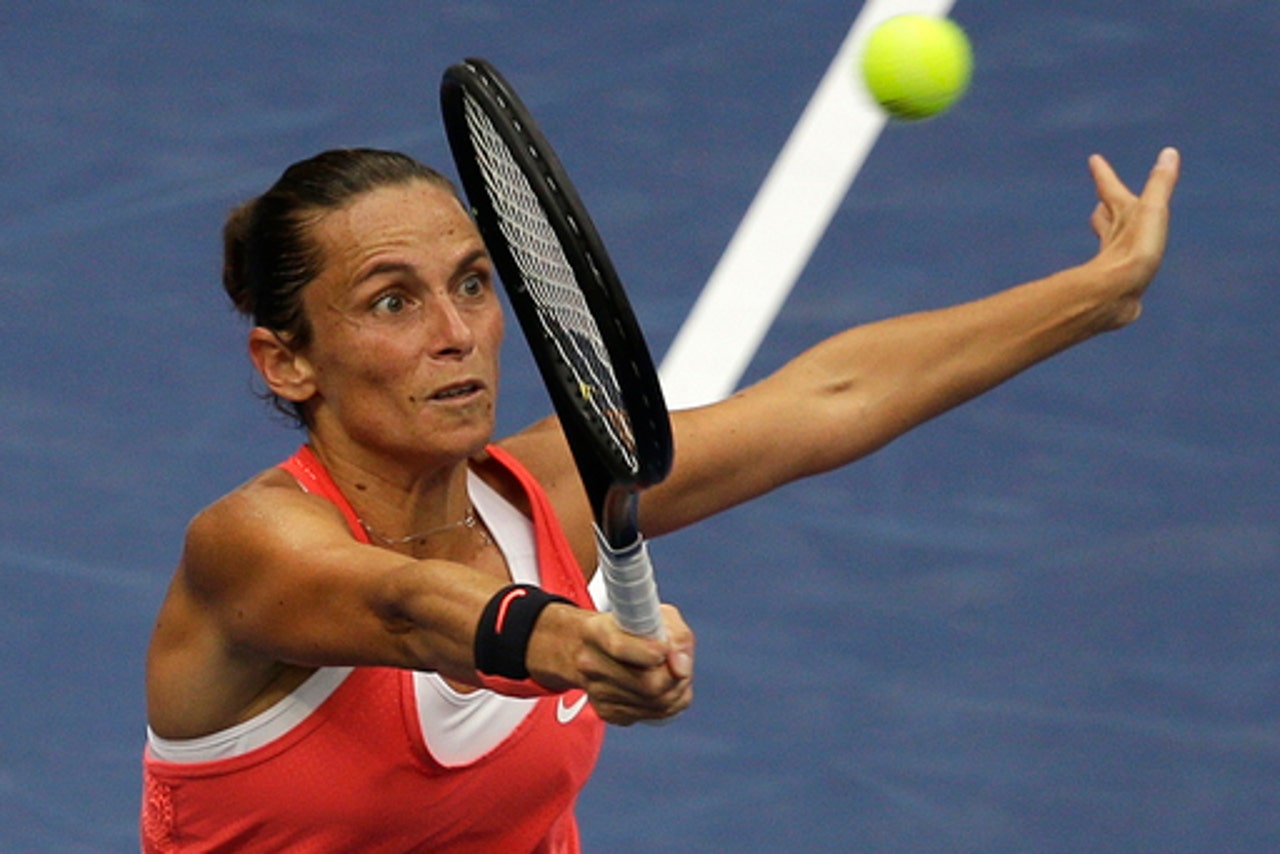 ROME (AP) Before Claudio Ranieri coached Leicester to the top of English football, Roberta Vinci was Italy's upset queen.
Seven months after ending Serena Williams' bid for a calendar-year Grand Slam in the semifinals of the U.S. Open, Vinci will be the local favorite at the Italian Open this week.
Having surged up the rankings from No. 43 at the time of her victory over Williams to a career-high No. 7 as of Monday, Vinci will be under pressure to improve on her record in Rome, where she's never progressed past the third round.
''It's great to play here but it's not easy,'' Vinci said Sunday. ''There are a lot of expectations for us Italians. I've never been able to play well here. I hope I can get over this taboo and finally play looser and more relaxed.''
As a top-eight seed, Vinci opens with a first-round bye. She'll then face either 22nd-ranked Johanna Konta of Britain or a qualifier.
''At least this year I've gotten past one round,'' Vinci quipped, flashing the same wide smile that endeared her to fans worldwide during her victory speech after upsetting Williams in New York.
Vinci could meet Williams again in the semifinals and the pair crossed paths in the locker room Sunday.
''We weren't ripping each other's throats out. We said `hello' in a friendly manner,'' Vinci said. ''Sooner or later we're going to play each other again.''
Williams holds no grudge against Vinci, having acknowledged that the pressure of getting so close to a Grand Slam got to her during their U.S. Open match. She's been watching Vinci's rise up the rankings with admiration.
''Sometimes when players beat a top player, it's a one-time thing. Not just against me; just in general,'' Williams said Sunday. ''But I think for her she's shown so much growth and determination, and I think she's also shown that she wants to be consistent.''
While Vinci lost the U.S. Open final to fellow Italian Flavia Pennetta - now retired - she captured her first singles title in three years at an indoor event in St. Petersburg in February. It was her 10th career singles title - to go with her 25 in doubles.
''She's been so consistent in the past 12 months, so I think it's really well deserved, and she's obviously a player to watch,'' Williams added.
Vinci, meanwhile, keeps getting asked if she'll play doubles at the upcoming Rio de Janeiro Olympics with Sara Errani. Vinci and Errani won five Grand Slam doubles titles together before they split last year.
''For now I'm focusing on my singles career,'' Vinci said. ''Who knows? It could happen. We'll see.''
The 33-year-old Vinci made her first appearance at the Italian Open back in 1999 when she lost in qualifying to future top-10 player Elena Dementieva. Since then she's been eliminated in the first round of the main draw six times, including the last two years.
''It's been a difficult relationship with this tournament since the start,'' Vinci said.
The last home player - male or female - to win the Italian Open was Raffaella Reggi in 1985 in Taranto. Errani was the last Italian finalist two years ago, losing to Williams.
---
Andrew Dampf on Twitter: www.twitter.com/asdampf
---
---