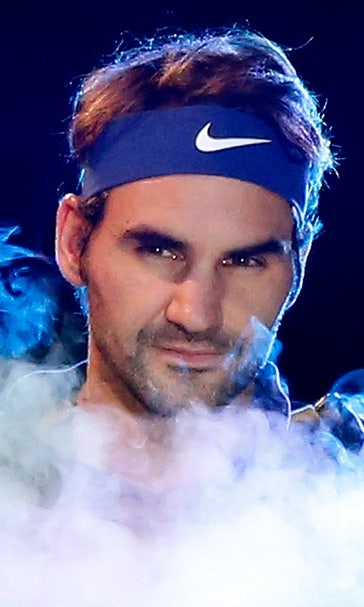 ATP Finals: Djokovic takes down Berdych; Federer eliminates Nishikori
November 19, 2015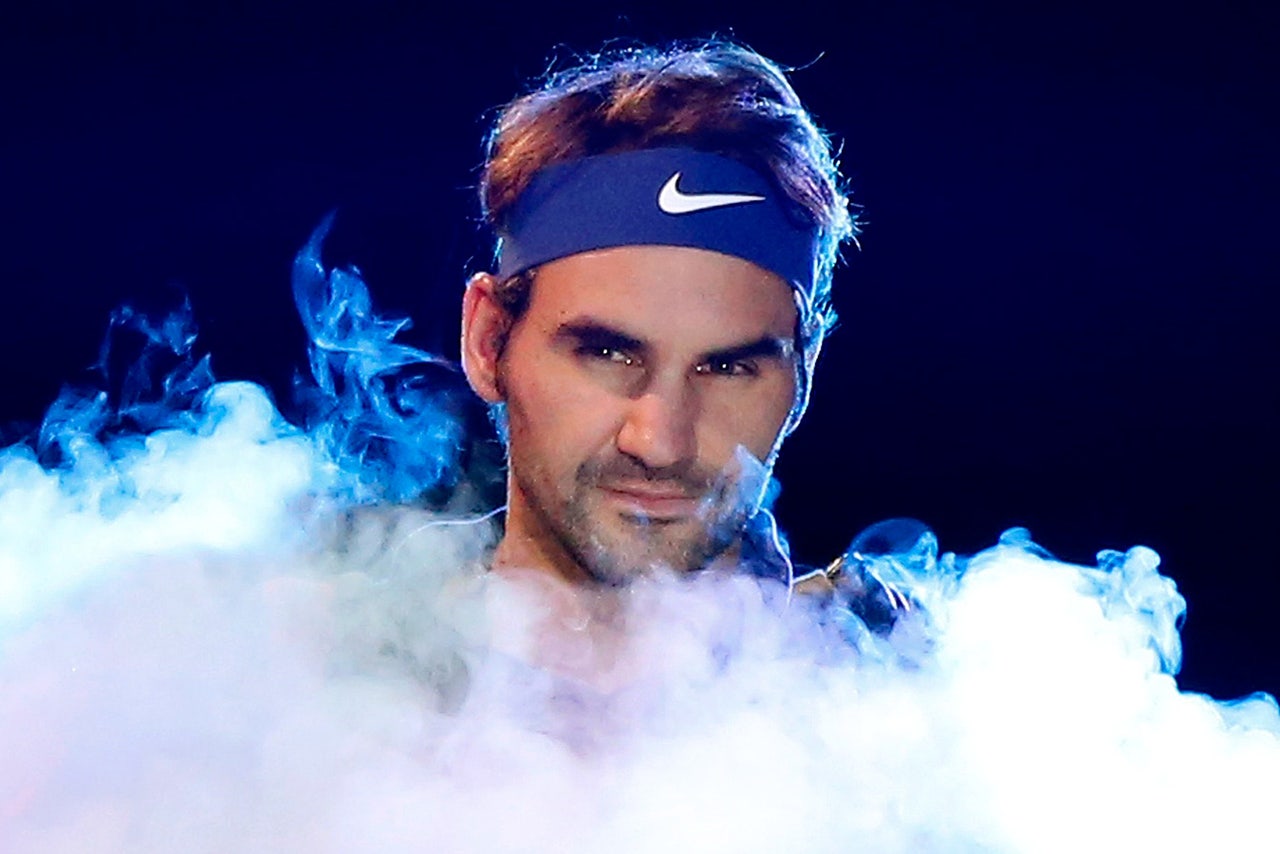 LONDON -- Novak Djokovic only needed a set. The Serb No. 1 rarely settles for less than two, though, especially against one of his favorite opponents.
Djokovic reached the semifinals of the ATP World Tour Finals by extending his dominance over Tomas Berdych, beating the Czech player 6-3, 7-5 on Thursday in their last round-robin match and stay on course for a fourth straight title.
Earlier, Roger Federer overcame a stubborn Kei Nishikori to finish the round-robin stage unbeaten and claim first place in the group.
Under the tournament's tiebreaker rules, Djokovic would have advanced even if he lost in three sets, which would have left both players with a 1-2 record. That meant there was little left to play for after he broke for a 5-3 lead in the first and then served out the set.
Djokovic didn't let up, though, breaking for 6-5 in the second and improving his career record against Berdych to 21-2. He has beaten the Czech five times in the last six years at the ATP finals.
That history might have given Djokovic an edge on the key points at the O2 Arena, he said.
"I know that because I've had many close matches with him, because I've won so many times against him, maybe there is this factor of a mental edge," Djokovic said, "maybe an advantage in important moments, decisive moments where I'm able to stick around and stay tough and believe that I can actually win."
He'll be up against another familiar face next, with Rafael Nadal awaiting in the semifinals on Saturday. The Spaniard has beaten both Andy Murray and Stan Wawrinka in the other group as he continues a late-season resurgence following a disappointing year.
"It's a fact that he's been playing better and he's been raising his level ever since the U.S. Open," Djokovic said of Nadal. "I know that, I've been watching. I know what is expecting me. We played so many times. I'm going to get ready for that one and hopefully I'll be able to play at my best."
In the early session, Federer struggled to put away Nishikori before winning 7-5, 4-6, 6-4 and sending the Japanese player home early.
Federer, playing with a weeklong stubble, faced more questions after the match about his beard than about the struggles with his serve that saw him broken five times. Wil it stay as long as he keeps winning?
"If it itches too much, I'll take it off," Federer said. "If my girls can't stand it, I'll take it off. If I look in the mirror and I don't like it, I'll take it off. Maybe I'll think of Santa and keep it. It's around the corner. I don't know yet."
As for his wife, Mirka, "she's fine with it."
"I mean, she's OK, I guess," he added. "I do take decisions by myself sometimes."
Federer broke for a 3-1 lead in all three sets but Nishikori came back each time, taking advantage of some rare mishits by the Swiss star along the way. But Nishikori finally ran out of comebacks as Federer earned his sixth break of the match in the last game, clinching the win with a smash.
While Federer had already advanced to the semifinals, he never there was no let-up in the third set even as Nishikori kept finding ways of getting back into the match.
"It's just another match, a really important one for me, to move on with a good feeling," Federer said. "There's (ranking) points on the line and prestige, wanting to beat Kei, winning at the O2. I want to do well here."
---
---