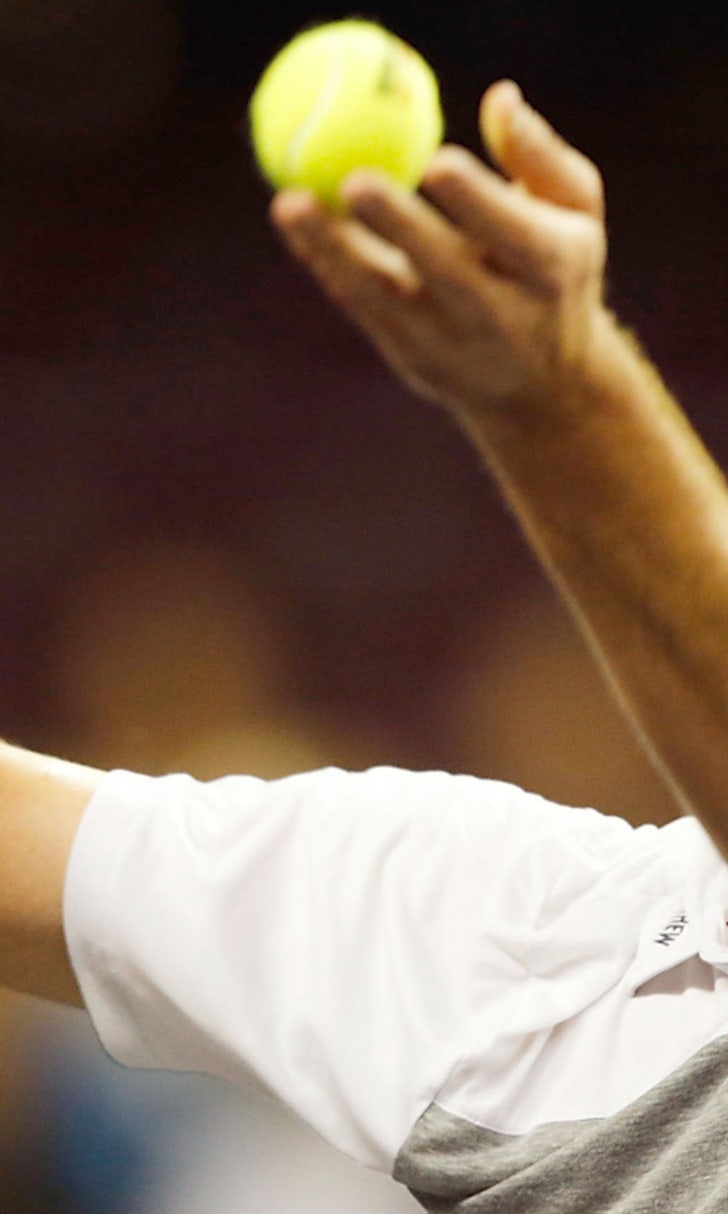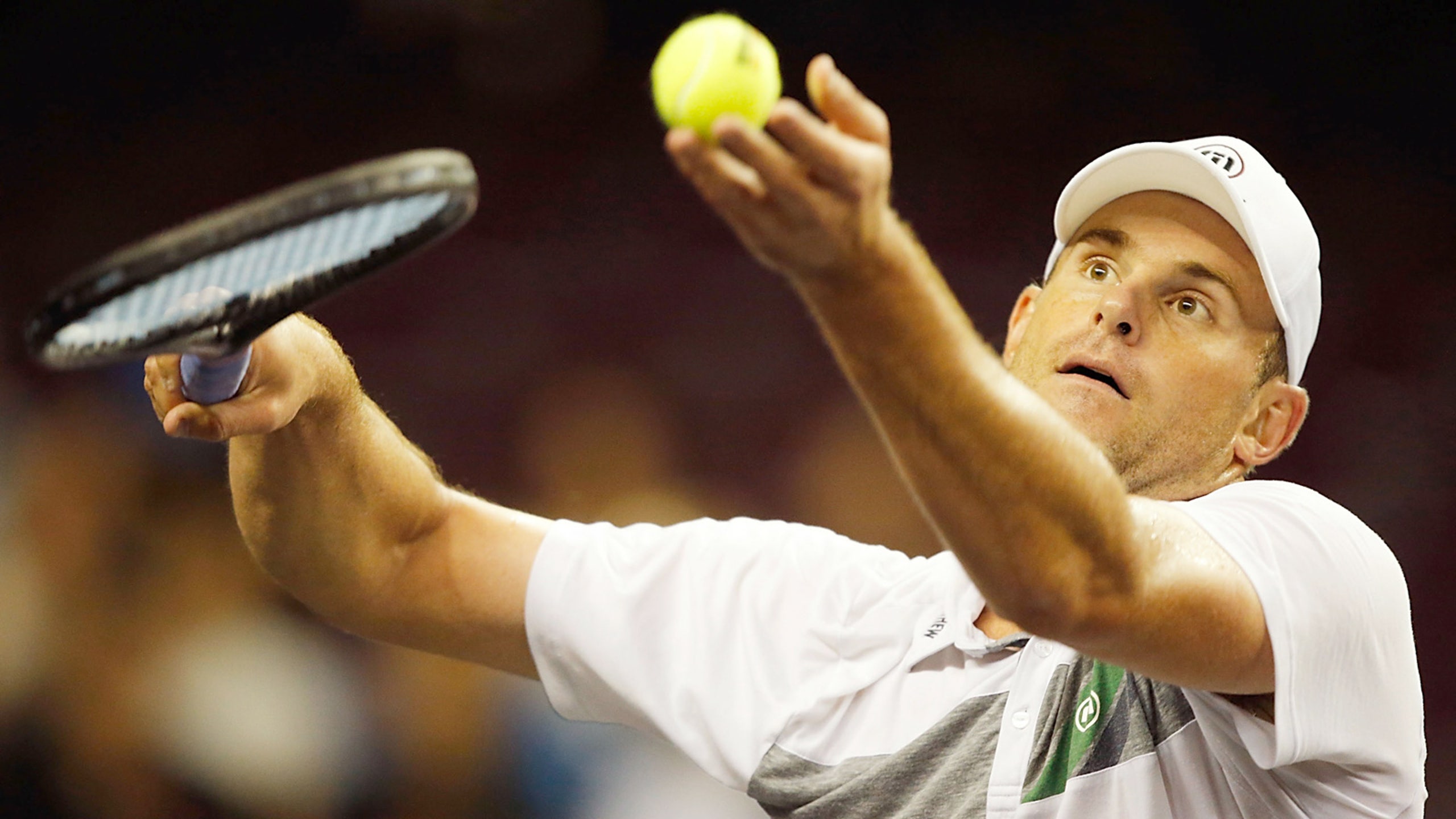 Andy Roddick teaming with Mardy Fish for doubles at Atlanta Open
BY foxsports • July 27, 2015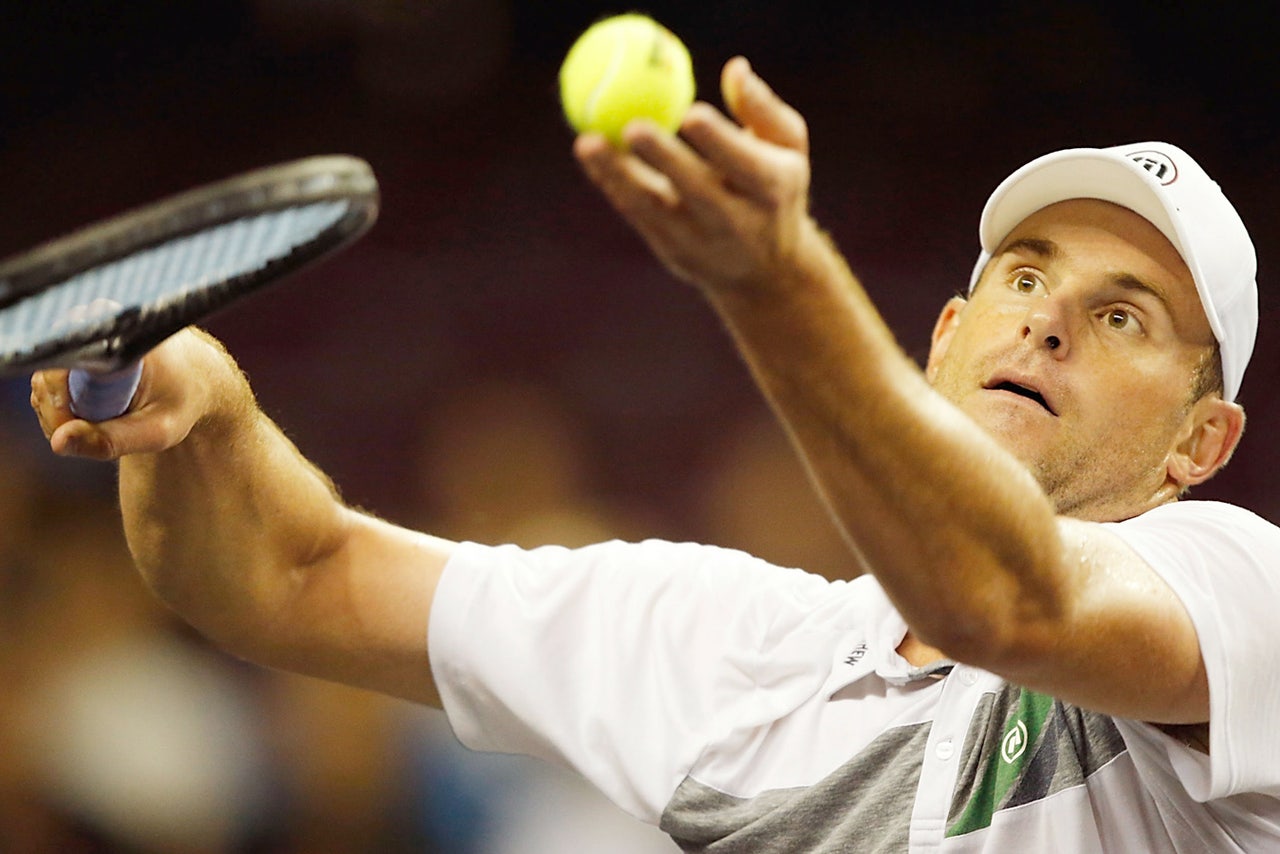 Even retirement couldn't stop Andy Roddick from one last chance to play doubles with his friend Mardy Fish in this week's Atlanta Open.
Roddick is returning to help escort Fish into his retirement.
Roddick, 32, says Atlanta served as the "bookends" of his career. It's where he won his first tour title in 2001 and his last in 2012. He retired in 2012 and being back, if only for a week, left him feeling "awkward."
"I feel like the kid who's too old to go back to the high school dance," Roddick said Monday before beating Frances Tiafoe, 17, a top young American player, 6-3, 6-4 in a singles exhibition.
Roddick and Fish are a wild-card entry in the doubles draw and play later in the week.
Fish, who won the Atlanta tournament in 2010-11, recently announced he will retire after the U.S. Open. He plans to play in Washington and Cincinnati before the U.S. Open.
Fish also is in the singles draw in Atlanta.
Fish has battled health problems since March 2012 when his heart started racing uncontrollably the night after he lost a match at Key Biscayne, Florida.
Roddick said he can see a change in Fish since he announced his retirement plans.
"It seems like since he made his announcement and he can kind of see the finish line, it's almost a weight has been lifted off his shoulders a little bit," Roddick said. "If I can be a small part of kind of helping him this week, I'm happy to do it. We have a very long history. It's something I wanted to do."
Roddick said it was "so hard" to watch Fish try to play through health issues others didn't understand.
"You wanted to shout from the rooftops the fact he was going through something very serious," Roddick said. "That's not the way he wanted to go about the process. It wasn't my decision to decide how it got out there."
Fish and Roddick have a 19-6 career record and last played together in 2012.
Bob and Mike Bryan, playing in Atlanta for the first time since 2001, are the top doubles seed. John Isner, the two-time defending champion, is the No. 1 singles seed for the fourth straight year.
The reunion with Fish was Roddick's primary reason for returning to Atlanta. The exhibition with Tiafoe, No. 274 in the world rankings, provided an added test.
"I guess I'm a glutton of punishment playing a young guy," Roddick said, who then was told he was one of Tiafoe's favorite players.
"That's normally what the kids say right before they want to beat you," he said.
Retirement hasn't robbed Roddick of his powerful serve. He had 13 aces and did not have his serve broken in the exhibition.
The exhibition match was part of Roddick's efforts to encourage the next wave of U.S. players.
Newly named general manager of USTA player development Martin Blackmon said it's important to have such players as Roddick as mentors for Tiafoe and other young players.
"A big part of it, probably the most encouraging part of my first two months on the job is to see the willingness that our past champions like Andy and Mardy and James (Blake) have to give back and to mentor and to make themselves available," Blackmon said.
---
---