tennis
tennis
Andy Murray ends Britain's summer of woe, wins second Wimbledon
Published
Nov. 15, 2016 2:03 p.m. ET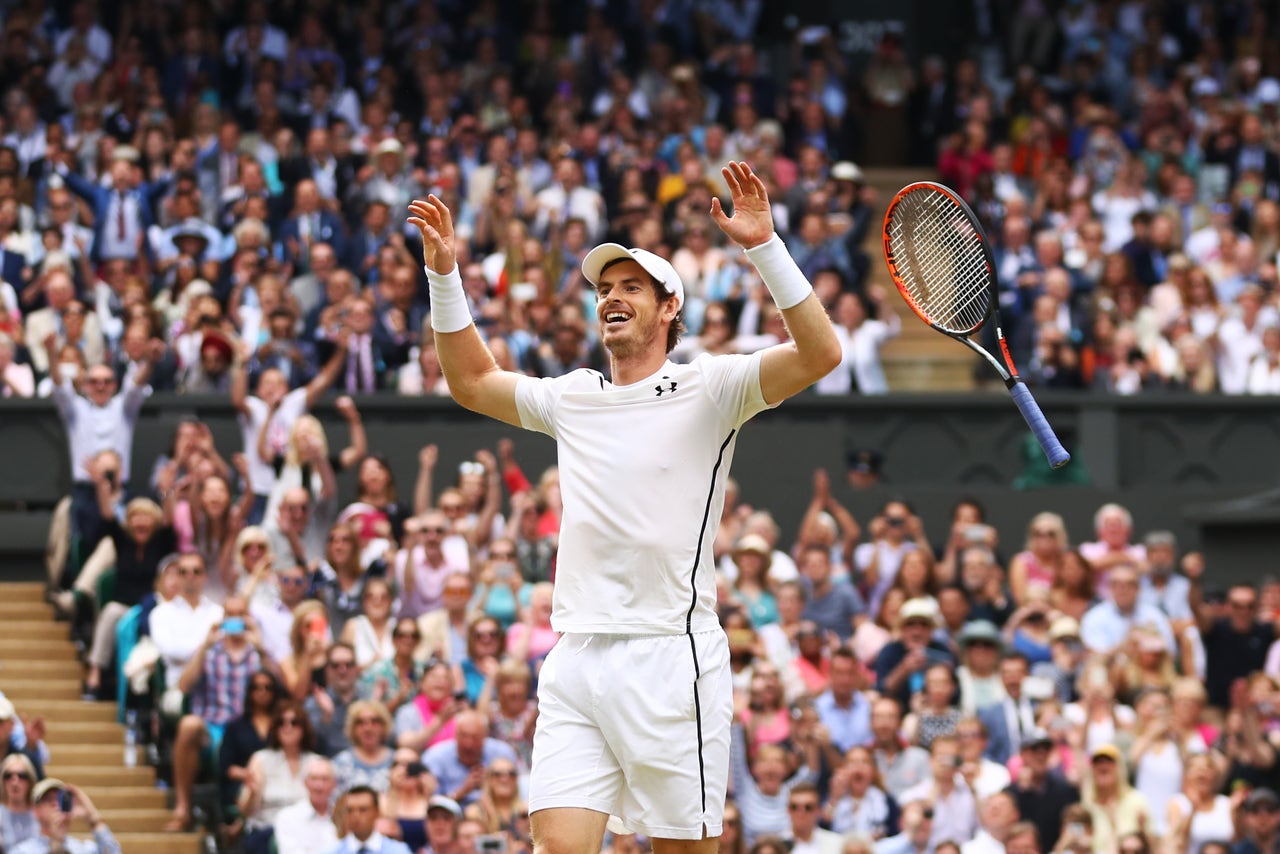 In a match that was surprising only for its lack of surprise, Andy Murray clinically and thoroughly dispatched challenger and first-time Grand Slam finalist Milos Raonic 6-4, 7-6 (3), 7-6 (2) to win his second Wimbledon and temporarily snap Great Britain out of its summer funk that began with Brexit and continued with the English soccer team embarrassingly losing to Iceland in the Euro Cup. For Murray, Wimbledon had once been a tournament that was his Sisyphean ideal for years. Now winning it feels like a routine achievement.
But while the match may have been relatively easy -- the Canadian Raonic certainly didn't shrink under the lights of his first Wimbledon final, but clearly used his best tennis to upset Roger Federer in the semifinals -- the road there was anything but.
We love streaks. Djokovic had won four straight Slams. Serena had lost three straight. Federer is on the longest drought of his career. Venus hadn't been to a Wimbledon semifinal since 2009. John McEnroe has announced 521 straight matches in which he's said "I get the sense" more than 25 times.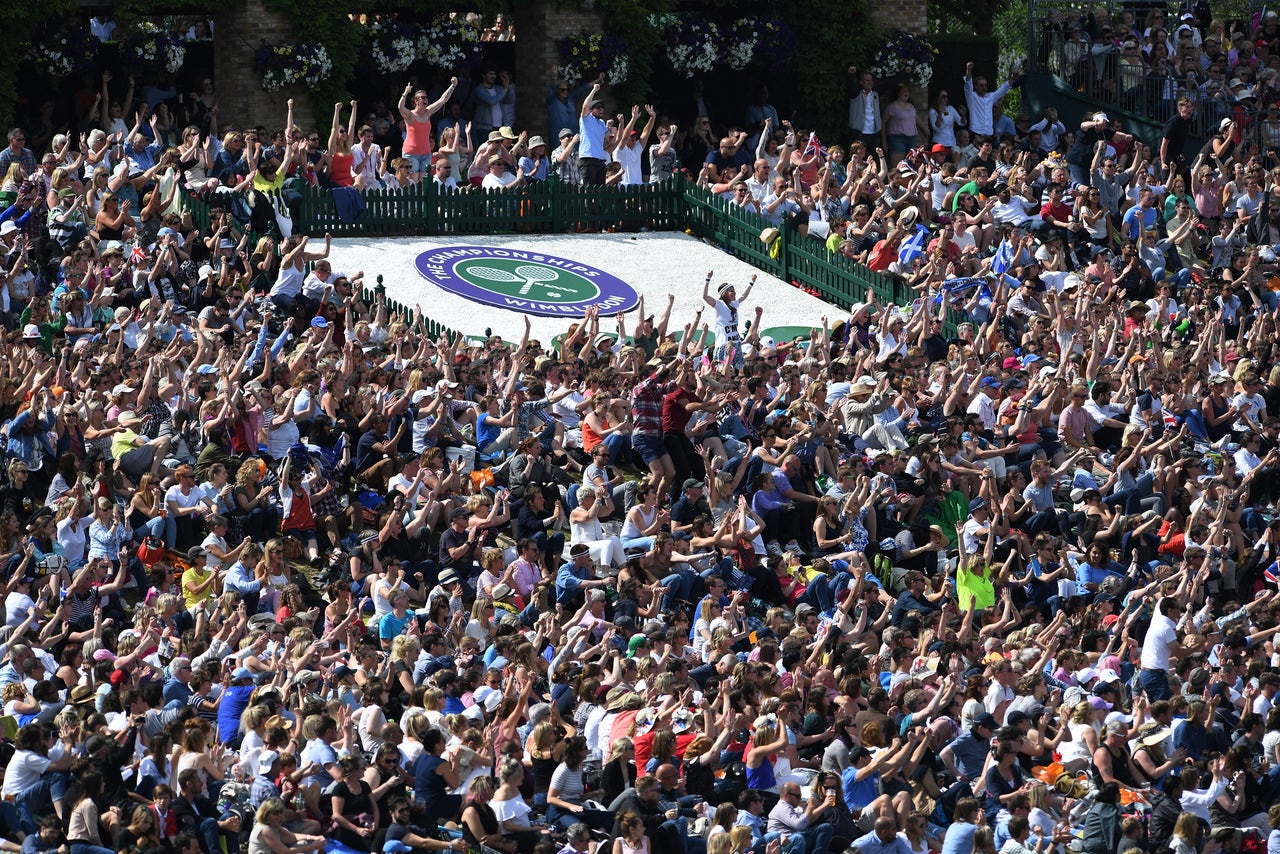 Andy Murray had a streak too, one that went overlooked and probably with good reason. When he won his first Wimbledon, it was such an achievement that few particularly cared if, or when, he won another. He's gotten the monkey off the back. He'd be dining out on it forever.
The truth is Murray hadn't won a Grand Slam since that Wimbledon triumph in 2013. His game, for such a great player, had kind of fallen off a cliff. Because for a stretch culminating with that spirit-lifting title, Murray was playing the best tennis in the world, at least according to the major tournaments of the day. His gold medal at the 2012 Olympics (played at Wimbledon) gave him the confidence boost to get his first real Slam one month later in New York. Then, the following year at Wimbledon, Murray finally broke that long British drought and won the most famous tournament in the world. If you include the Olympics, he'd won three of the last five majors. And then? A slump.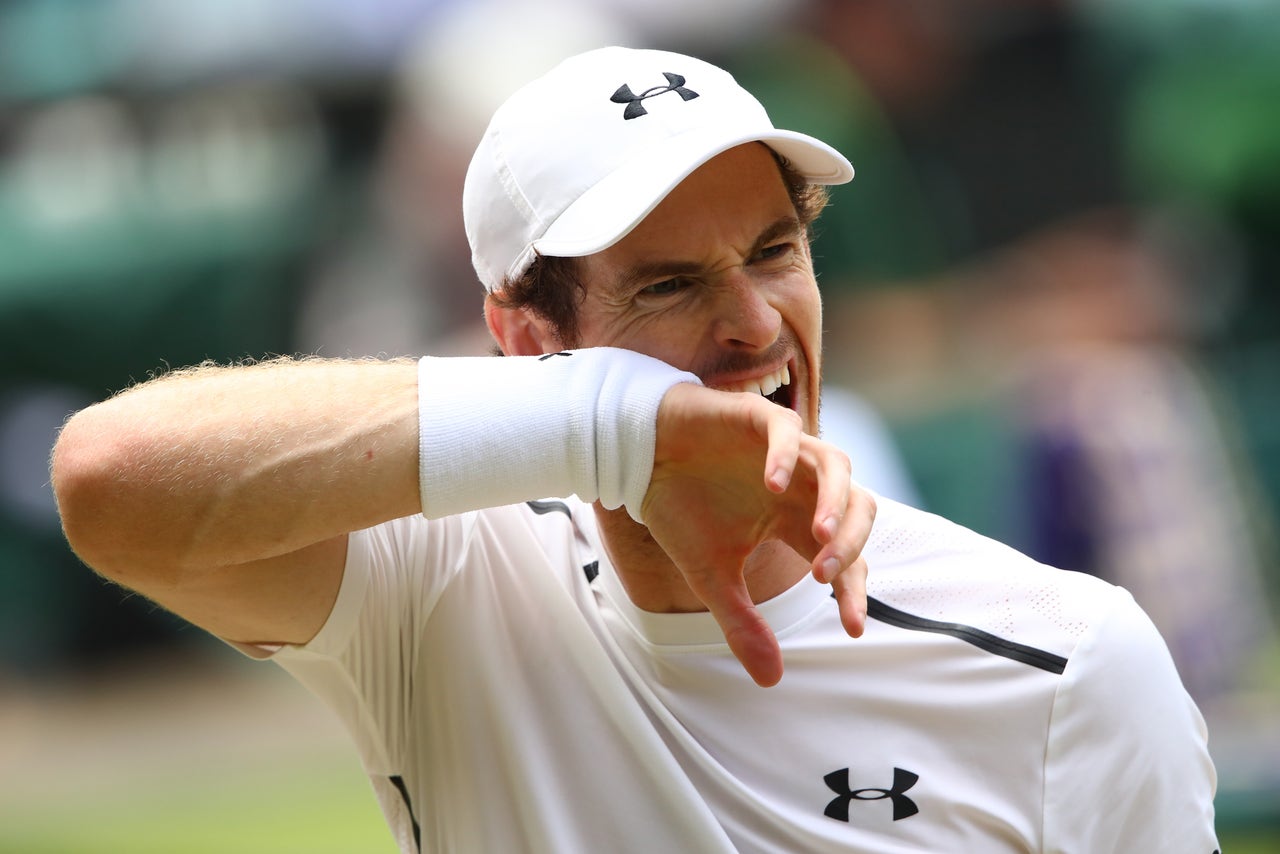 Murray was ousted in the quarterfinals of four of his next five Slams and made finals in three of the next 12. They weren't bad losses. Only two were to men who don't have a Grand Slam (Grigor Dimitrov in the quarters of his Wimbledon title defense and Kevin Anderson in the fourth round of last year's Wimbledon), but the Scotsman could never put it together for seven straight matches.
On Sunday, you wouldn't have been able to tell. Murray entered as the favorite -- the first time he's ever done that in his 11 Slam finals -- and he controlled from the opening serve. Again, Raonic played fine -- Murray only broke him once -- but the power of his serve abandoned him, as did its pinpoint accuracy. Murray, on the other hand, was flawless.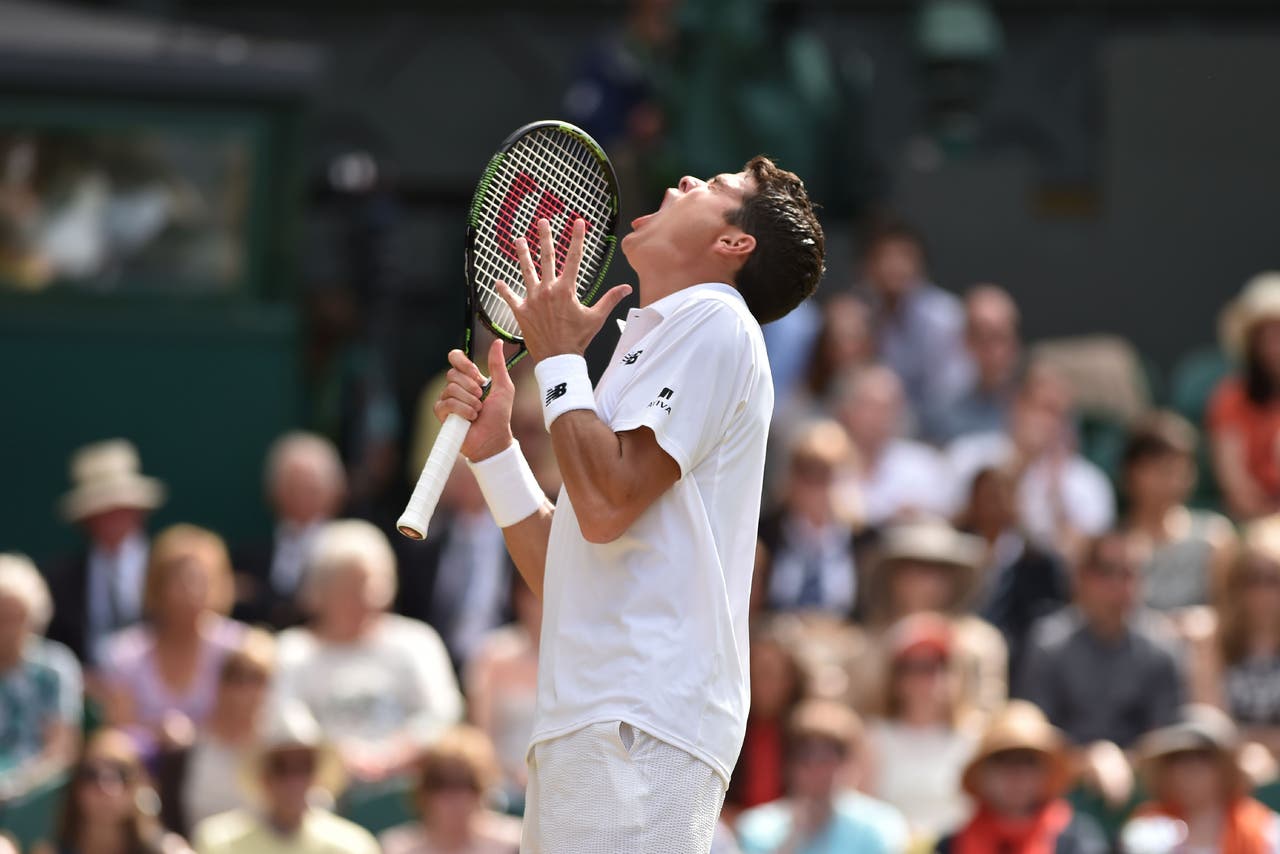 Somewhere from a Swiss chalet, artificial beach on the 82nd floor of a Dubai hotel, a G8 that hasn't even been invented yet or Anna Wintour's guest house, Federer must have watched, or had his staff tell him about, the match and wondered "why couldn't you have done that on Friday?"
Raonic was trying to snap a Eurocentic streak: His win would have been the first time since 2003 that no European won a Grand Slam event (on either the men's or women's side). He has no control over the women's side of the draw, but he'll get his major soon. His net play is greatly improved, he's moving better than ever and he didn't blink being on Centre Court against the crowd's two favorites in the two biggest matches of his life. His is coming.
Instead, it was Murray snapping a streak. When he won Wimbledon in 2013, Murray was the first British winner in 77 years. On Sunday, he broke a slightly shorter three-year streak. With Roger Federer soon being closer to 40 than 30, Rafael Nadal a complete non-factor on grass even when he's healthy and Djokovic proving his tennis mortality, Andy Murray will try to shorten the streak even more in 2017. After Sunday's cold, efficient victory, you try betting against him.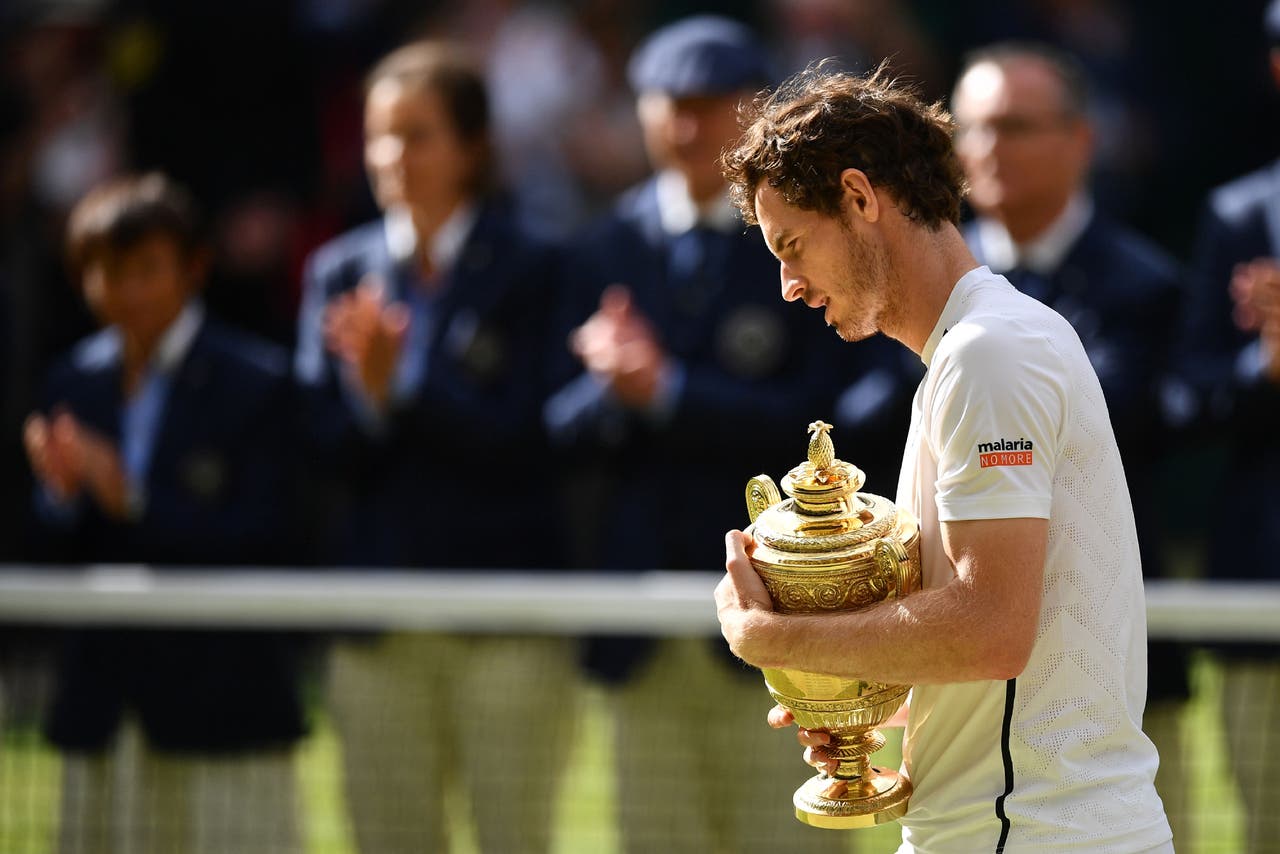 ---
---
Get more from tennis
Follow your favorites to get information about games, news and more
---