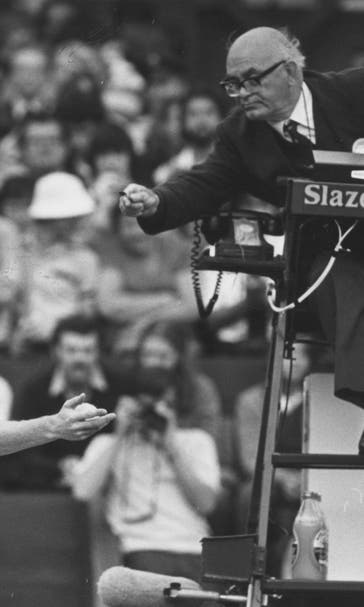 9 reasons Shia LaBeouf is a bizarre choice to play John McEnroe
May 16, 2016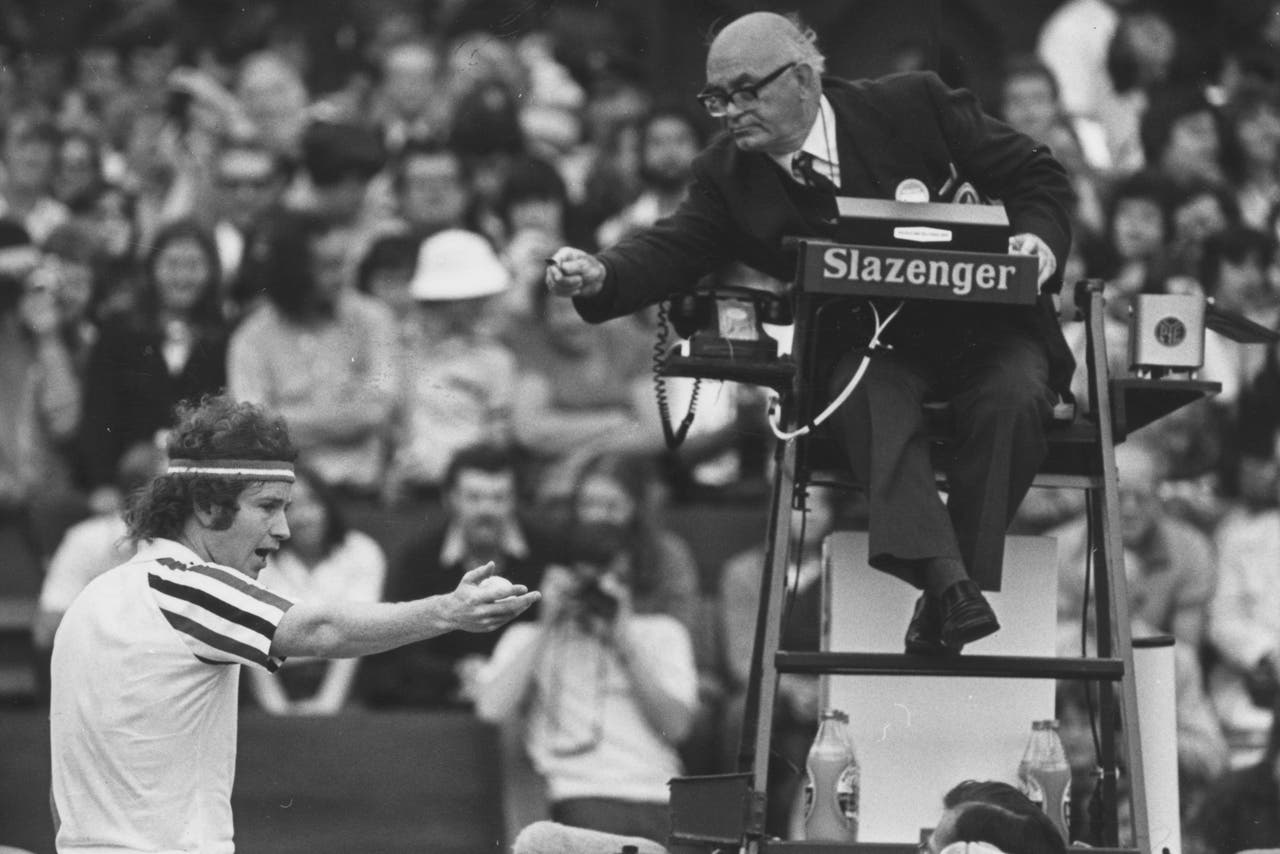 It was announced this weekend that the brash, self-absorbed, enigmatic actor Shia LaBeouf, who is pretty much the embodiment of the millennial experience, will be playing the brash, self-absorbed, non-enigmatic tennis player John McEnroe in an upcoming movie about Johnny Mac's all-too-brief rivalry with Bjorn Borg (to be played by Sverrir Gudnason). One doesn't realize one has so many thoughts about the star of Even Stevens until said star is tasked with playing the role of one of the most charismatic athletes in history.
1. McEnroe was one of the great tennis champions in history. LaBeouf guested on an episode of Caroline In The City and played opposite Michael Bay's muse in a movie about a 1980's toy. Clearly you can't cast great men to play every role of a great man, which is how you get Nick Nolte playing Thomas Jefferson, but this choice feels uninspired, making it pretty much like McEnroe's career from 1985-1988.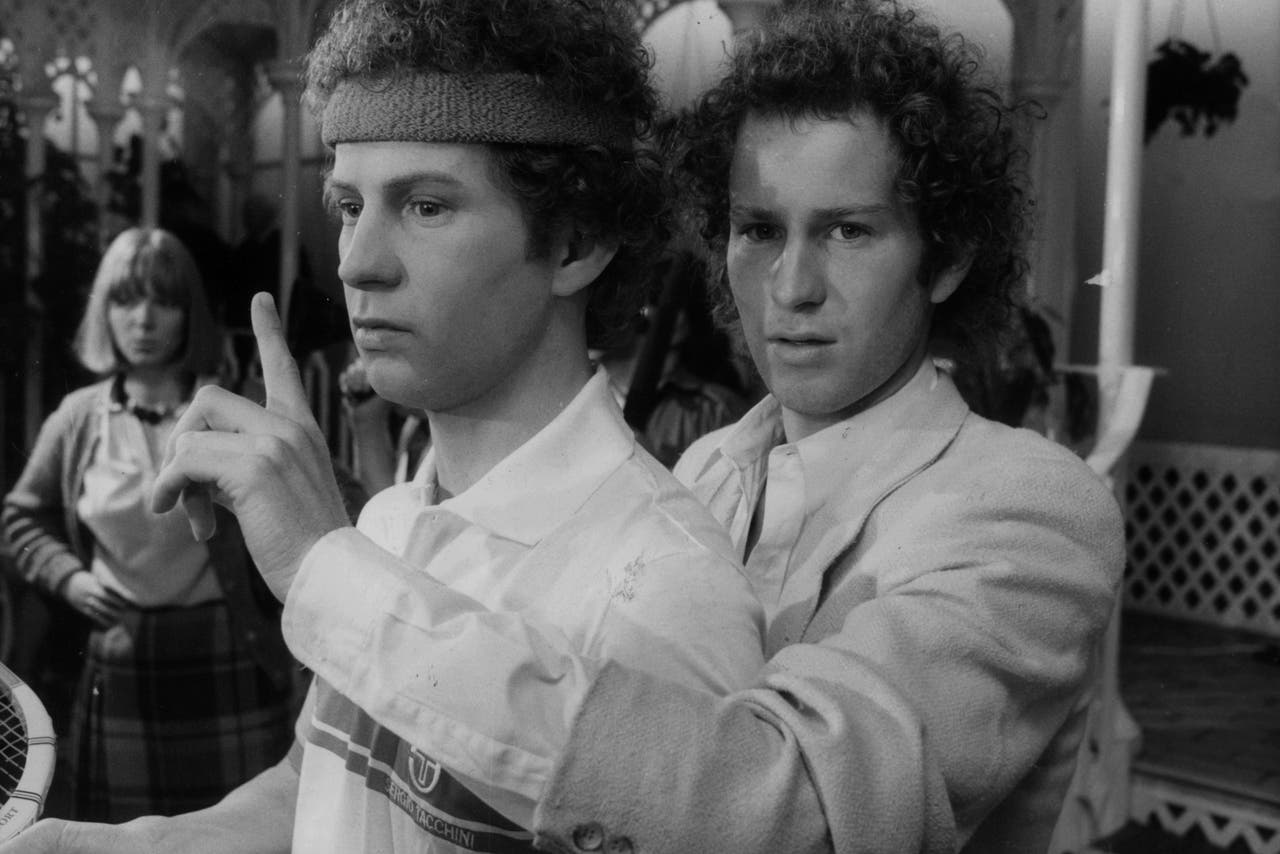 (Rob Taggart/Central Press/Getty Images)
That's not to say McEnroe is a great man in the general sense of the term or that he was an equal of Thomas Jefferson (TJ was nicknamed Superbrat, right?) but through all his twists, turns and complexities, understanding McEnroe seems to be quite simple: You get what you get, a fact that McEnroe gets better than anybody. There's never been such a controversial athlete who's been as self-aware. He was an obnoxious, entitled brat who had his moments, many of them, but never appeared unsure of himself before, during or after.
LaBeouf treats the world as his canvas for crappy performance art and though he'd undoubtedly give you a 15-minute soliloquy on how self-awareness isn't a state of understanding as much as it's a state of being - basically what his performance in Transformers 2 tried to say - he has about as much self-awareness as an Autobot. 
(Schraps/ullstein bild via Getty Images)
McEnroe challenged authority. LaBeouf challenges TMZ to see how often they'll run his antics as their lede. 
2. That's not to say there aren't similarities. LaBeouf was arrested for criminal trespassing at a Chicago Walgreens. McEnroe once spilled soda on the king of Sweden during a mid-match tirade. LaBeouf choked a director while on acid because the director called for lunch. McEnroe first had sex with Oscar winner (and future wife) Tatum O'Neal at Farrah Fawcett's house while "high" in a bedroom that was 40 degrees for some reason. LaBeouf essentially stalked Alec Baldwin as a misguided sort of method acting exercise. McEnroe bought Johnny Carson's Malibu beach house with the caveat that he'd give the Tonight Show host tennis lessons. LaBeouf was arrested at a performance of 'Cabaret.' McEnroe became the first man in the Open era to be defaulted from a Grand Slam. Both peaked early, if you can call swinging on vines in front of a green screen to chase down monkeys in an Indiana Jones film the world has thankfully forgotten a "peak." But though the general tenor of their brushes with infamy are the same, the scope is far different. Compare the pair's most controversial videos:
3. Jack Nicholson once told John McEnroe to "never change." Somehow I doubt ol' Jack would have the same words for the star of two volumes of Transformers and Nymphomaniac, respectively.
4. McEnroe, who's a "love him or hate him" commentator (I'm on the love side), can't make it through a match without mentioning "my friend, Bjorn." Though intense rivals and polar opposites on and off the court, they're now friends who will always be inextricably linked because of their two classic Wimbledon finals. The 1980 final, in which McEnroe forced a fifth set by winning an 18-16 fourth-set tiebreak, was long considered the greatest match in the history of the sport. (The 2008 final between Roger Federer and Rafael Nadal has surpassed that in the eyes of most, but the longer lens of history will have the final say.) 
Borg entered the 1981 final having won the last four Wimbledons and six of the last nine Grand Slams he played. McEnroe snapped that streak in a four-set thriller, breaking Borg's hold upon the sport and, after beating him against at the U.S. Open later that year, basically pushing the Swede into an early retirement. He was 26, three years younger than Novak Djokovic is right now.
5. The fact that Borg and McEnroe go together like Bird and Magic makes it strange they only played 14 times in their career. To put that into perspective, the next match between Nadal and Djokovic will be their 50th. Those two have have played 14 times in the last two-and-a-half years!
It was a different era back then. Tennis was more of a wild west in those days; there weren't mandatory "big" tournaments, fewer Masters were on the schedule and you could make a living (and stay high in the rankings) by making your own schedule in whatever area of the world you wanted. That, on top of the Australian Open being far less regarded than it is today (Borg played it once, the same amount of times McEnroe did before he stopped winning Slams) resulted in players not crossing paths with other top players as much.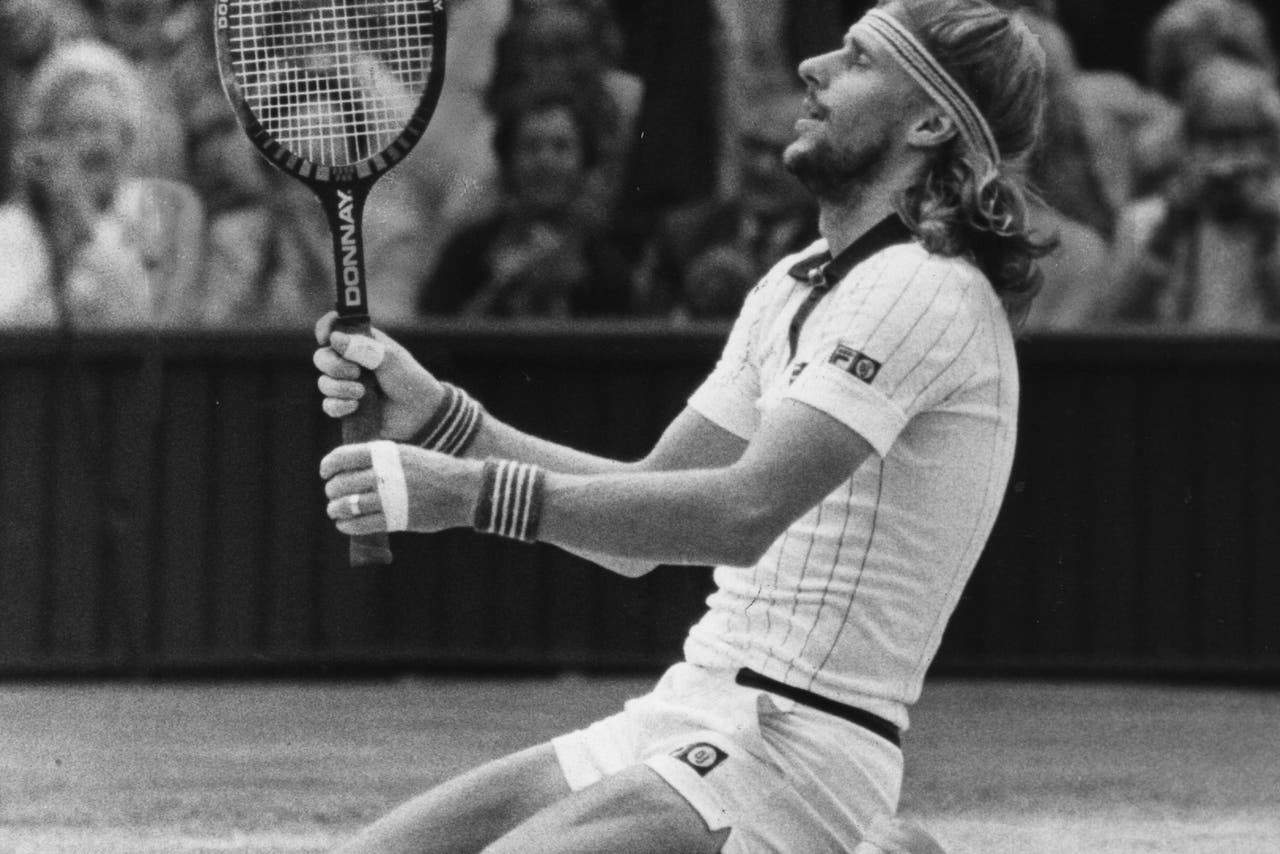 (Rob Taggart/Central Press/Getty Images)
When they did play, McEnroe and Borg were an even 7-7. However, McEnroe won three of their four most important meetings, in Grand Slam finals. (Those finals were the only times they played in majors.) 
6. LaBeouf has played golf legend Francis Ouimet, the amateur who came out of nowhere to win the 1913 U.S. Open. One key difference between Ouimet and McEnroe: As far as my research can tell, Ouimet was never accused of using cocaine by an Oscar winner during a 20/20 interview with Barbara Walters.
7. I have no idea how Sverrir Gudnason is going to play Borg other than by looking all sexy in a Fila jacket and then quitting a quarter of the way through the movie. Speaking of "I have no idea" scenarios, LaBeouf doesn't play tennis, nor is he left-handed.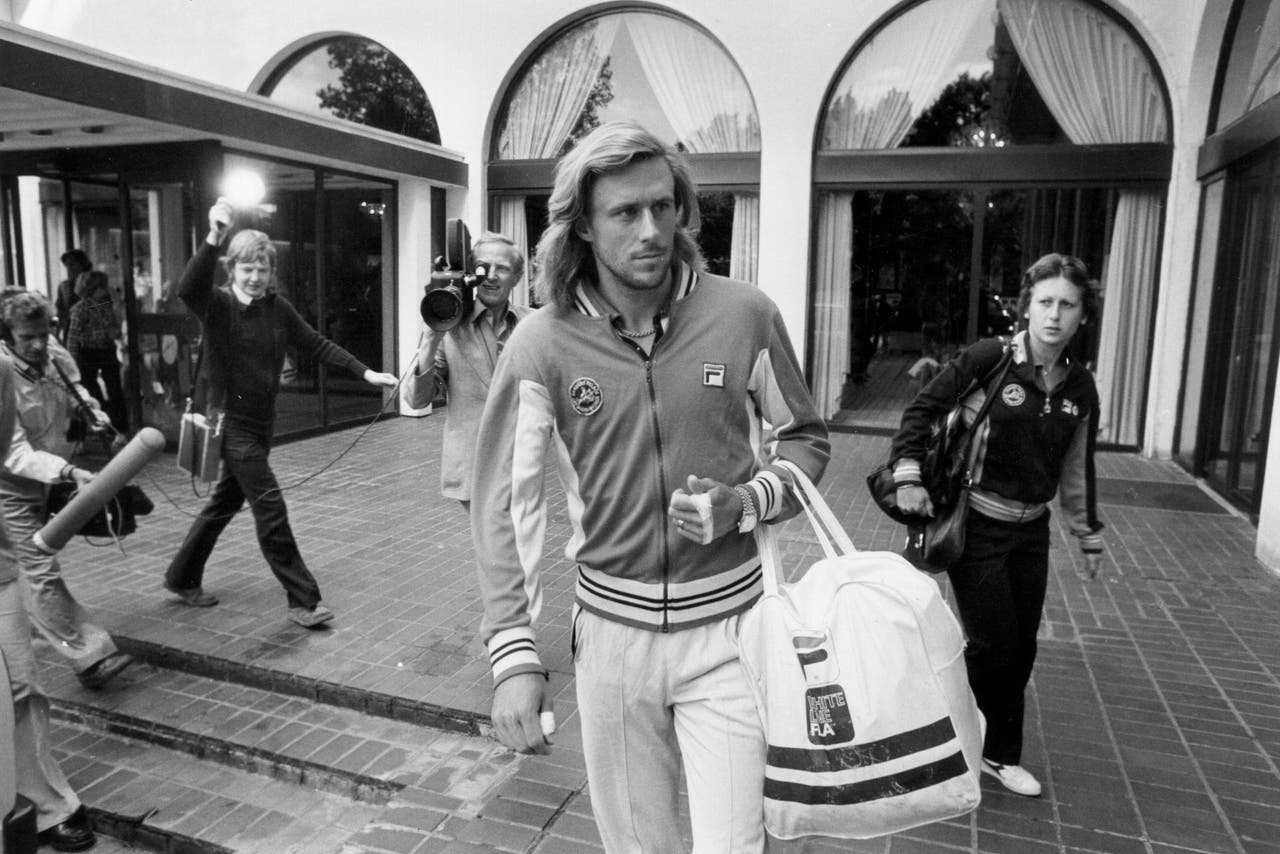 (Evening Standard/Getty Images)
8. The biggest task filmmakers will have to tackle is that while McEnroe was a brash, jerky, spoiled tantrum-thrower on the tennis court during his heyday, he never, ever had an outburst playing Borg. Making a movie about John McEnroe without him having a tantrum is like making a movie about Neil Armstrong without him landing on the moon.
9. I'll still see this movie anyway.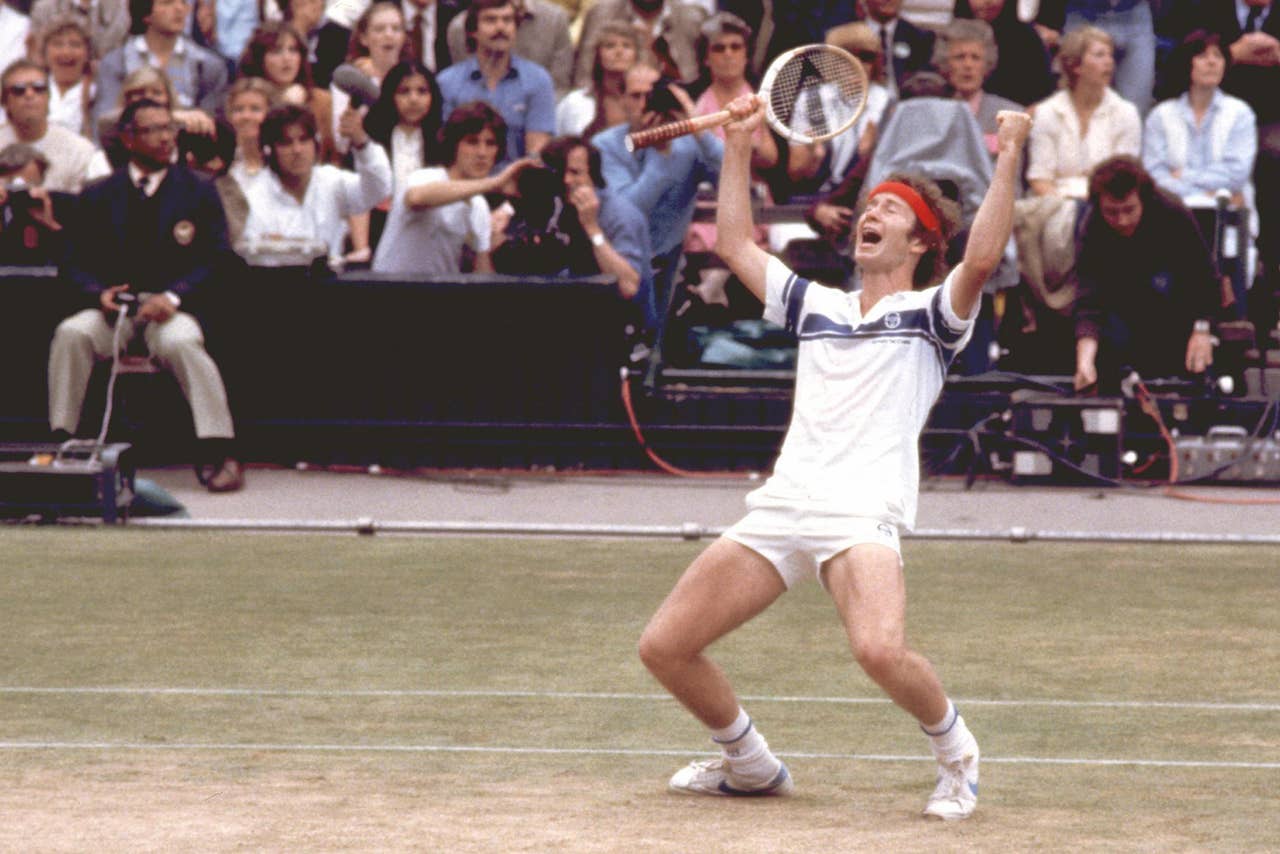 (STF/AFP/Getty Images)
---
---