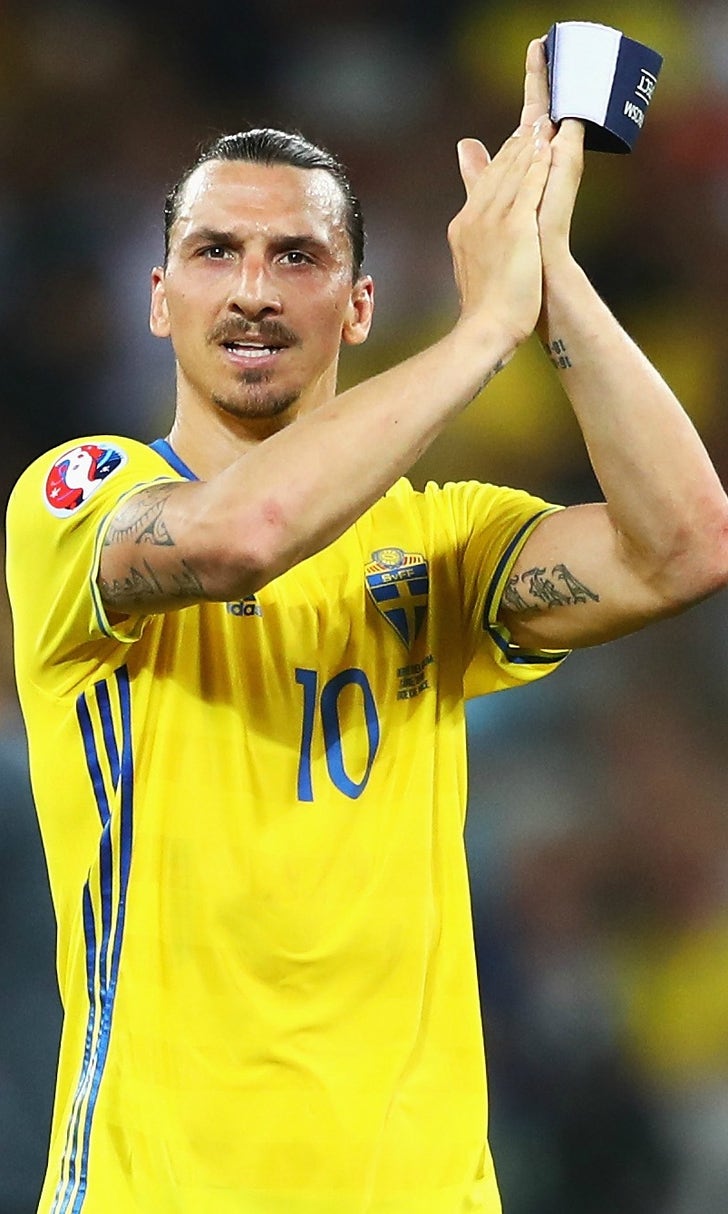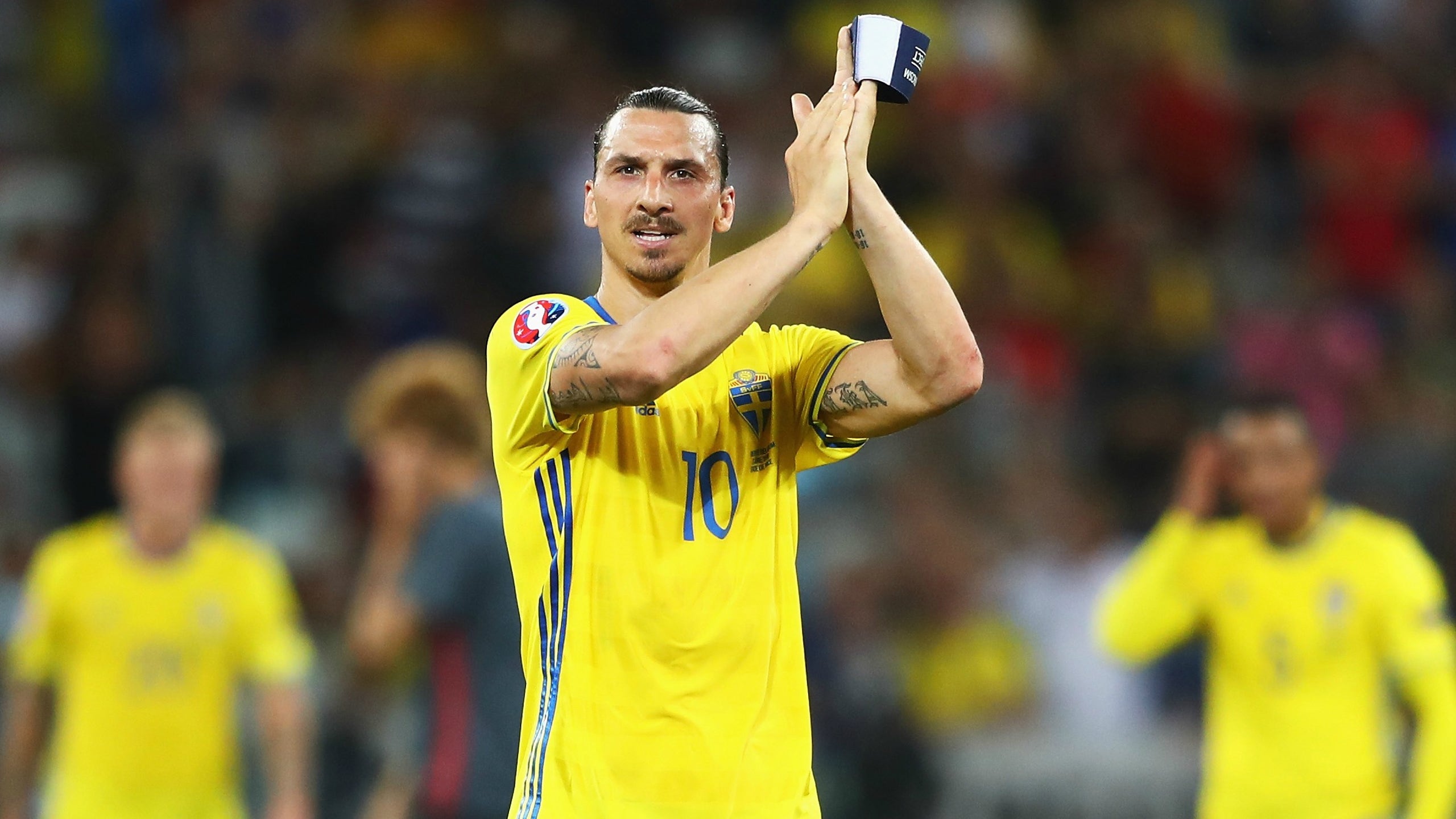 Zlatan Ibrahimovic leaves Sweden with dark days ahead
BY foxsports • June 22, 2016
Zlatan Ibrahimovic closed the curtain on his fantastic career with Sweden after a disappointing Euro 2016 -- but more than anything, this tournament showed that Sweden have some major struggles ahead without their talisman.
"Zlatan and Friends Vs. The World" has seemed to be the theme more often than not when Ibra plays for his country, and it was never more painfully evident than during Euro 2016. Sweden were beyond terrible, struggling to draw with the Republic of Ireland before an ugly 1-0 loss to Italy served as the appetizer for their final capitulation at the hands of Belgium.
While in the past, Sweden had stars Fredrik Ljungberg and Henrik Larsson alongside him, in recent years it's truly been Zlatan or nothing for the Swedes. Often their only viable attacking option, it became an all-too familiar sight to spot Zlatan at midfield picking the ball up off his center-backs in order to drive forward at the defense, serving as both creator and finisher wherever possible.
Sweden's prospects for the future look relatively bleak after Zlatan. Perhaps their brightest up-and-coming talent is former Manchester City-owned John Guidetti, who looks to be the man to inherit Zlatan's attacking mantle. Guidetti has shown glimpses his goalscoring ability on loan spells at Feyenoord and with his new team Celta de Vigo, but still has some years of improvement ahead. However, at 24 years old, he is the youngest attacker in a national team filled with aging veterans.
Zlatan often cut a frustrated figure this tournament (and over the years), surrounded by underwhelming teammates while in poor form himself. He was unable to grab a single goal in Euro 2016, and it's telling that Sweden's only strike this tournament came courtesy of a Republic of Ireland own goal.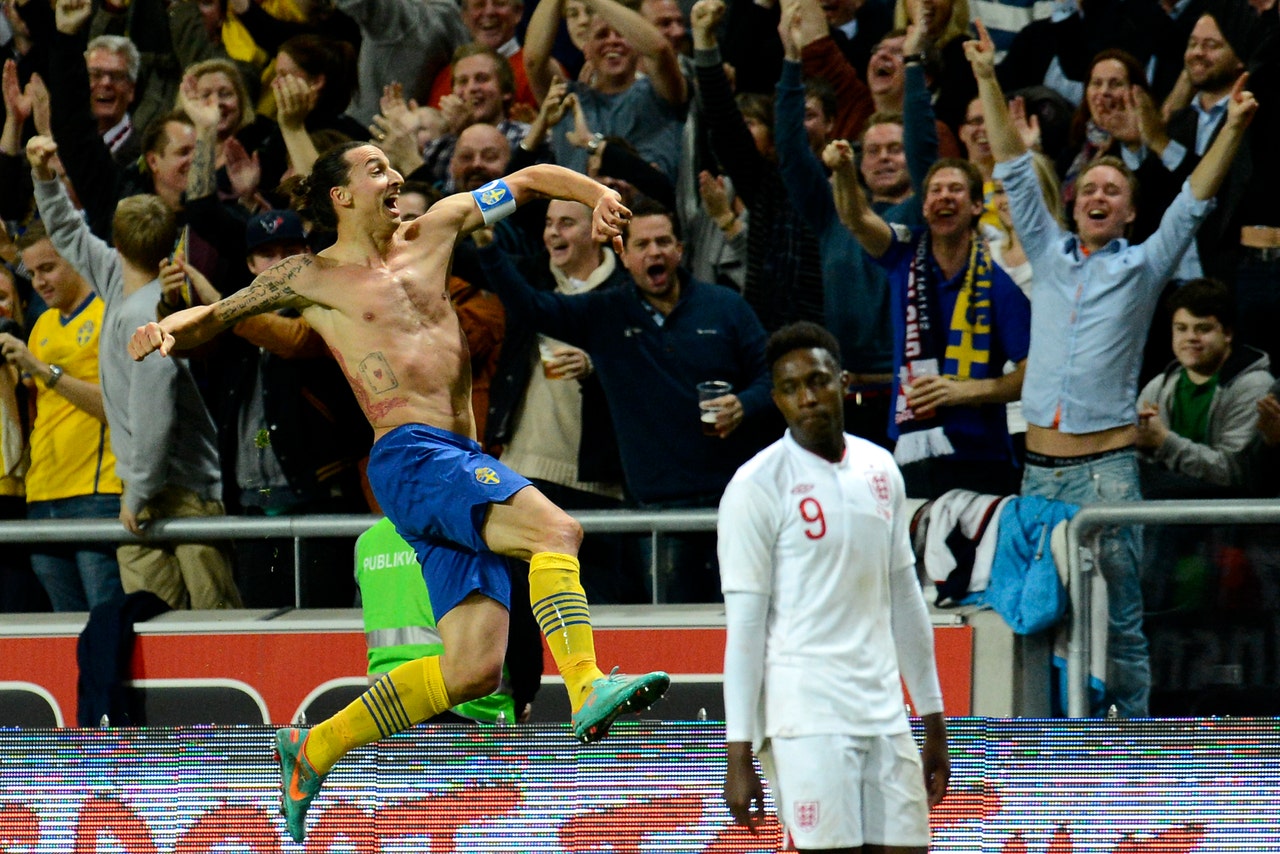 Sweden's striker and team captain Zlatan Ibrahimovic (L) celebrates after scoring his 4th goal during the FIFA World Cup 2014 friendly match England vs Sweden in Stockholm, Sweden
Even though he had a poor tournament, Sweden wouldn't even be at Euro 2016 without Zlatan's eight goals during qualifying, and even more so without him single-handedly assuring their presence in the competition by scoring two second-leg playoff goals against Scandinavian rivals Denmark to help them through 4-3 on aggregate.
Zlatan's international career, like his club career, was punctuated by the absolute spectacular, like his fantastic backheeled goal against Italy during Euro 2004, and the unforgettable 35-yard overhead kick to put the exclamation point on his four-goal game against England. Despite the highs though, it was more characteristic to see Zlatan trudge off the pitch, opposition player's shirt in hand, with yet another disappointment to digest as he watched the tournament finish from home.
With Zlatan still seeking his first Champions League trophy, the specter of failure on the biggest club stage hangs over his head. It's more complicated at the international level, where, over the space of some 15 years Zlatan has performed heroics (with his fair share of villainy) for Sweden, often while dragging lesser teammates along for the ride. While he never won a trophy in his country's colors, he is indisputably the best player Sweden has ever produced, and they may never turn out a player of his quality again.
Zlatan is a once-in-a-generation type talent, and any country would miss a player of his ilk. Judging from Sweden's showing in this tournament however, it's going to be dark days until they uncover the next generation of players capable of pushing them forward into the future.
---
---