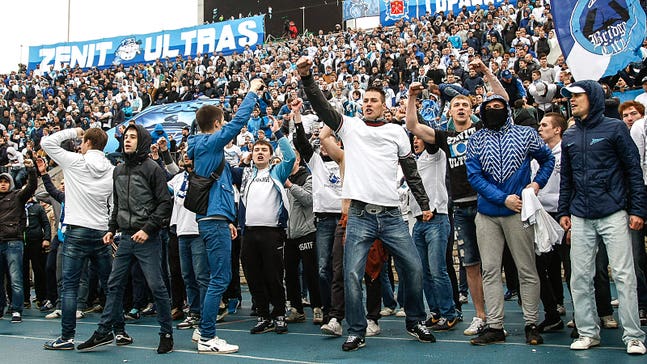 Zenit Saint-Petersburg apologize after fan attacks Dynamo Moscow player
Published
May. 11, 2014 1:25 p.m. ET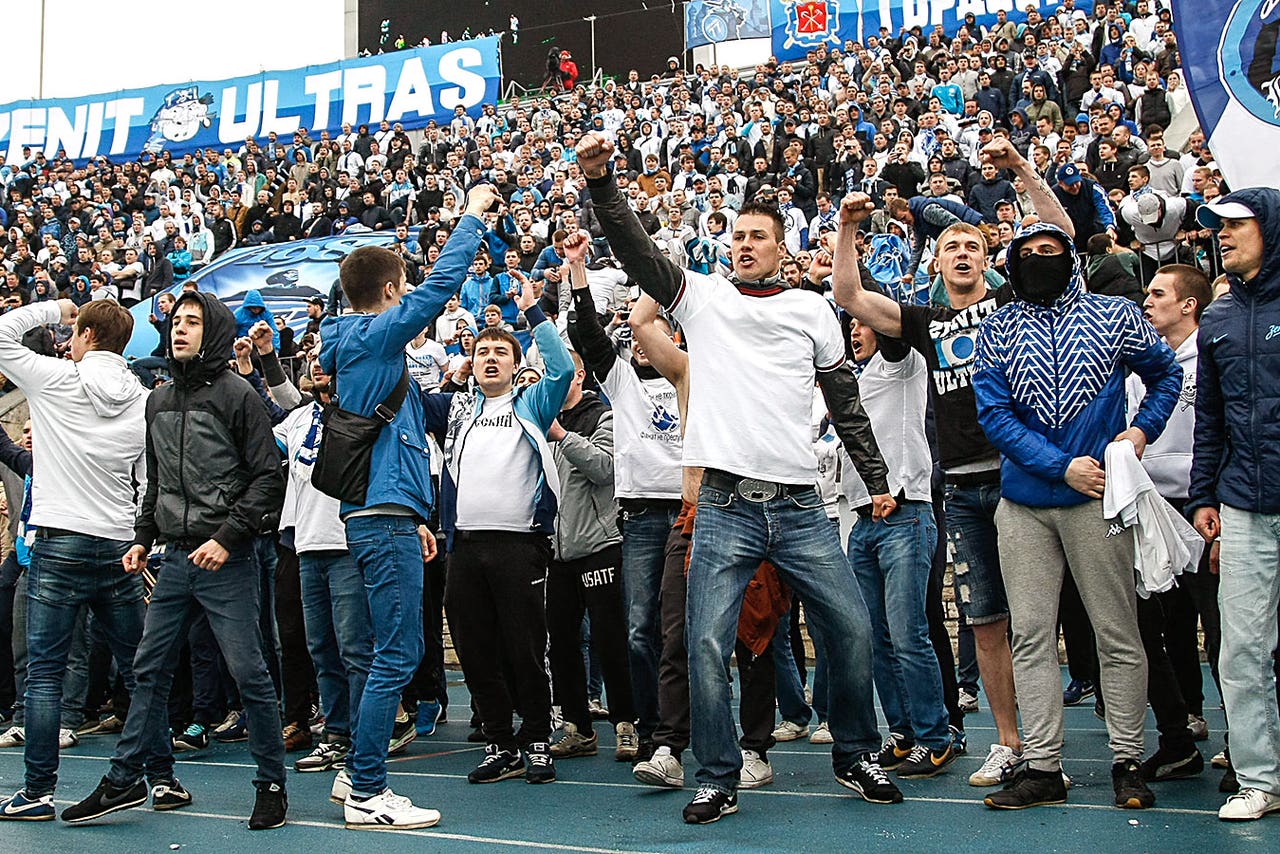 Zenit Saint-Petersburg have apologized after one of their fans attacked an opposition player during a pitch invasion which caused the abandonment of the Russian Premier League match at home to Dynamo Moscow.
Title-chasing Zenit, managed by former Tottenham boss Andre Villas-Boas, were trailing 4-2 when home fans invaded the pitch. One man approached Dynamo captain Vladimir Granat from behind and punched him in the head.
Zenit released an official statement condemning the "hooliganism" and said the club were working with the police to identify the attacker.
"Besides the match itself being stopped due to fan aggression, the most shameful episode came from aggressive fan behaviour towards the players of the opposing team," the statement said. "We understand that the fans had the right to be disappointed and discouraged by the team's play in such an important match, but hooliganism and riots are never allowed no matter what the case. Such fan behavior has an enormous negative influence on the reputation of the club, its players, and all of the many millions of Zenit fans."
The statement added: "Unfortunately, this is not the first time that fan groups have caused damage to Zenit's reputation. This forces the club to change its approach to further interaction with such fan groups. We are also extremely concerned about the health of Dinamo Moscow player Vladimir Granat, and wish him a quick recovery. Presently, the police and the club are working to establish the identity of the assailant. Materials have already been prepared for a criminal investigation.
"We apologize to all of the players and fans."
---