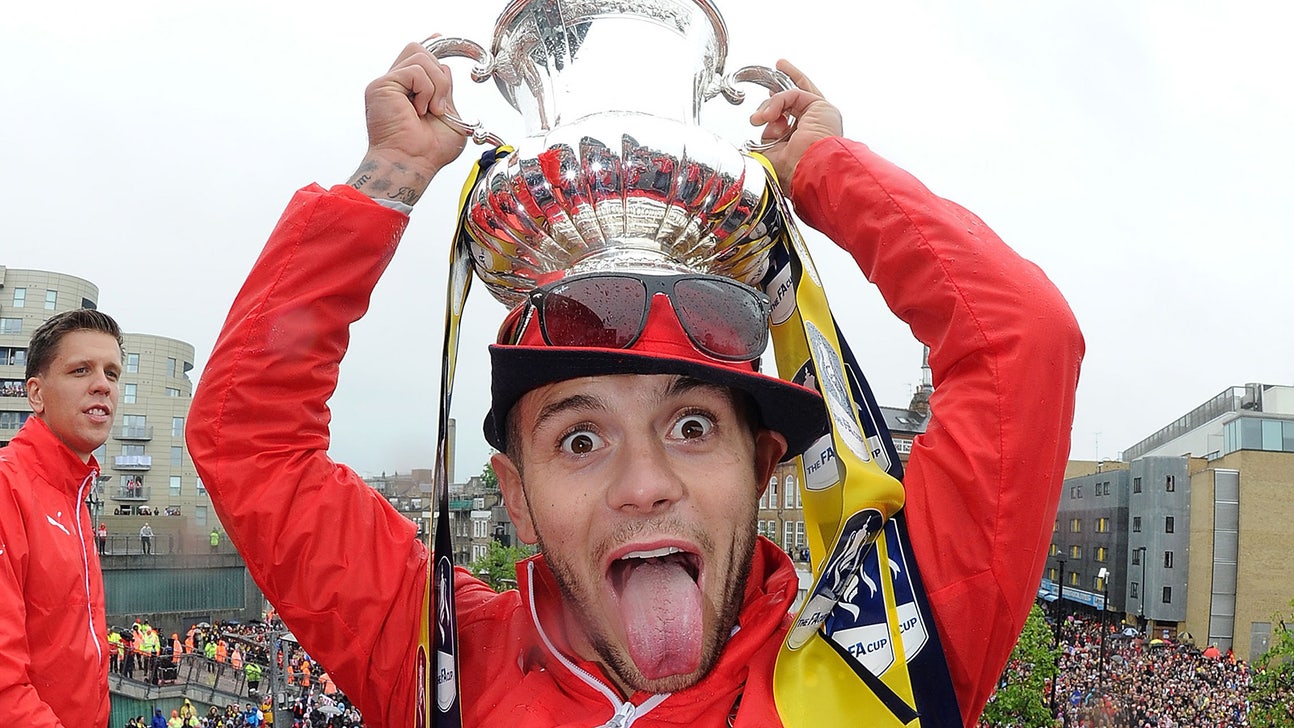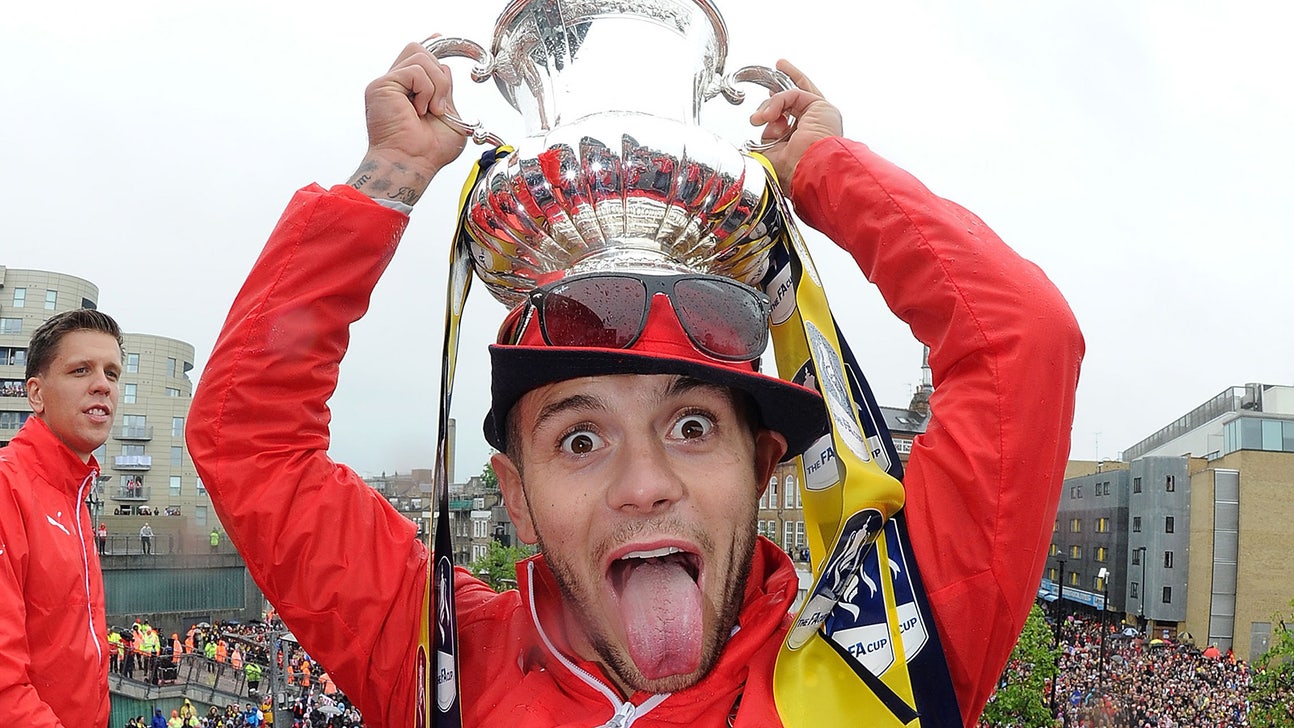 Wilshere mocks Arsenal rivals Tottenham in foul-mouthed outburst
Published
May. 31, 2015 12:16 p.m. ET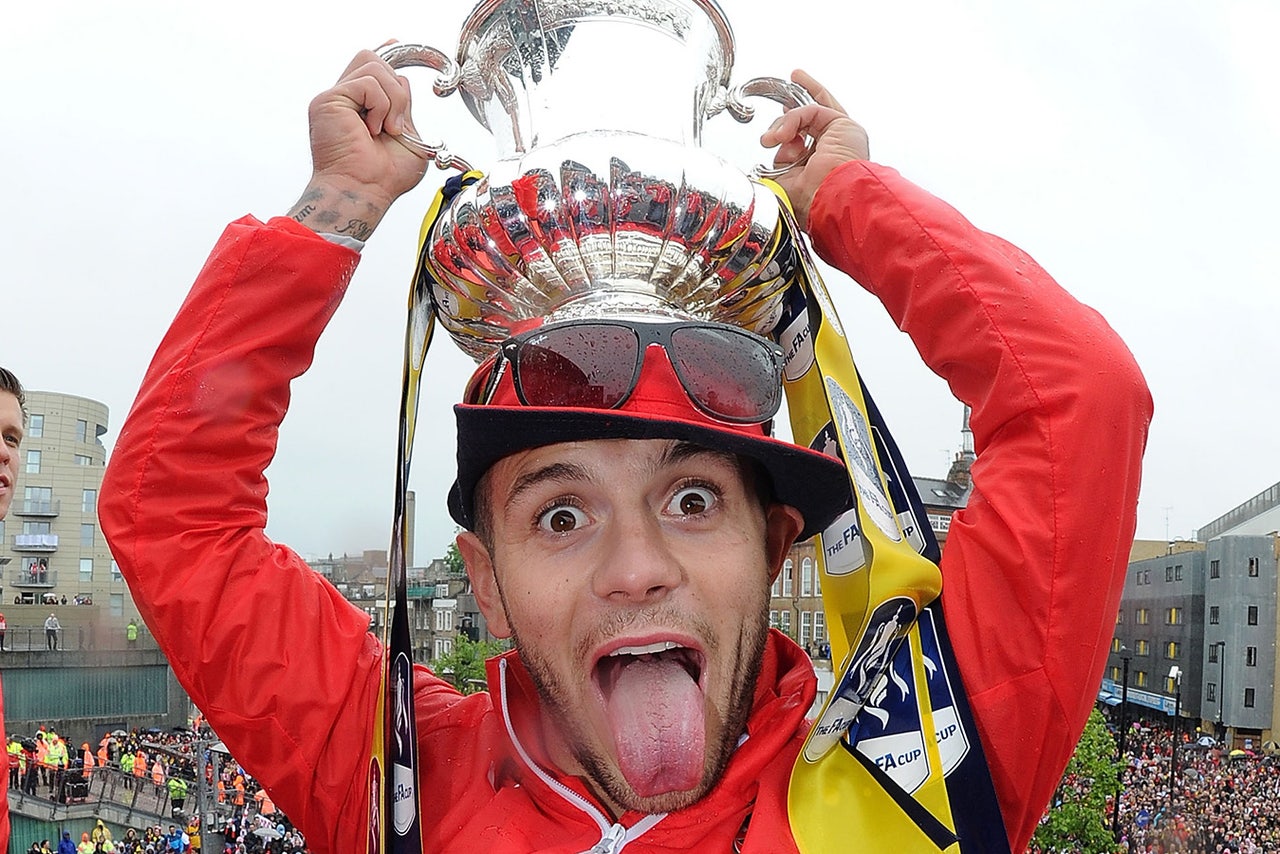 Arsenal midfielder Jack Wilshere mocked rivals Tottenham in a foul-mouthed outburst during the FA Cup winners' victory parade on Sunday.
Thousands of Arsenal fans cheered the squad despite the rainy conditions as they paraded on open-top buses from the Emirates Stadium to Islington Town Hall, celebrating the club's record 12th FA Cup victory after successfully retaining the trophy with a 4-0 win over Aston Villa.
The Gunners faithful waited patiently for several hours for the team's return to the Emirates, where skipper Mikel Arteta and vice-captain Per Mertesacker presented the FA Cup on stage.
As the players, who were pictured celebrating in London after their victory on Saturday, reveled in the atmosphere, midfielder Wilshere took to the microphone, in a repeat scenario from 12 months ago.
Wilshere, who has come through the youth ranks at Arsenal, started a chant mocking local rivals Tottenham, asking the crowd: "I have one question, and one question only: what do we think of Tottenham?"... before adding: "And what do we think of ****?", then joining in as the crowd sang back: "We hate Tottenham and we hate Tottenham... we are the Tottenham haters."
Tottenham reached the Capital One Cup final where they lost to Chelsea and went on to finish fifth in the Premier League, below the Gunners once more.
Wilshere then continued with another Arsenal song, as supporters joined in the shouts of, "It has happened again, Tottenham Hotspur, it has happened again".
The microphone was then taken off Wilshere, but he retrieved it, saying: "We have got one more."
As the England international then started the chant "My old man said be a Tottenham fan....", which when sang in full includes more expletives aimed at Spurs, Arsenal broke off from the live broadcast on their in-house media channel. The studio presenter immediately apologized for any offence caused by the player's remarks.
Although not broadcast, the Arsenal supporters responded with chants of "Super Jack Wilshere".
It remains to be seen whether Wilshere will face any action from the Football Association for his outburst.
Wilshere came off the bench after 77 minutes against Villa, and was involved in the goal for Olivier Giroud in stoppage time, as the Gunners recorded the biggest FA Cup final winning margin in more than 20 years.
---