Why Christian Pulisic's contract extension with Dortmund is good news for American soccer
BY Nate Scott • January 23, 2017
On Monday Borussia Dortmund announced that 18-year-old American starlet Christian Pulisic had signed an extension to remain with the club until 2020.

It's a great bit of business for the club, and for American soccer fans, it should come as a relief.

https://twitter.com/BVB/status/823523283387777026

Pulisic has made a name for himself at Dortmund over the last year, working his way into the rotation by age 17 and quickly garnering a ton of attention for himself in the process. He's been just as good for the USMNT, as he's already one of their most important players as a teenager.

The temptation as an American fan might want to see Pulisic ride this momentum into a deal with one of the biggest clubs in the world. If the world is going to see an American player start for a Barcelona or Real Madrid or Bayern Munich, Pulisic is the best bet right now for that to happen.

Wishing for that now would be rushing things, however, and Pulisic is wise to remain at Dortmund, where he is in just about as perfect a position as a young player would ever hope to be in. Dortmund, as a club, has shown a unique ability to foster and develop young talent, and to do so playing at the top level in the world. The club trusts its youth, pushing them along and giving them every chance to succeed, and does so while playing Champions League soccer.

The teams in the world that can be said for is a very, very limited list.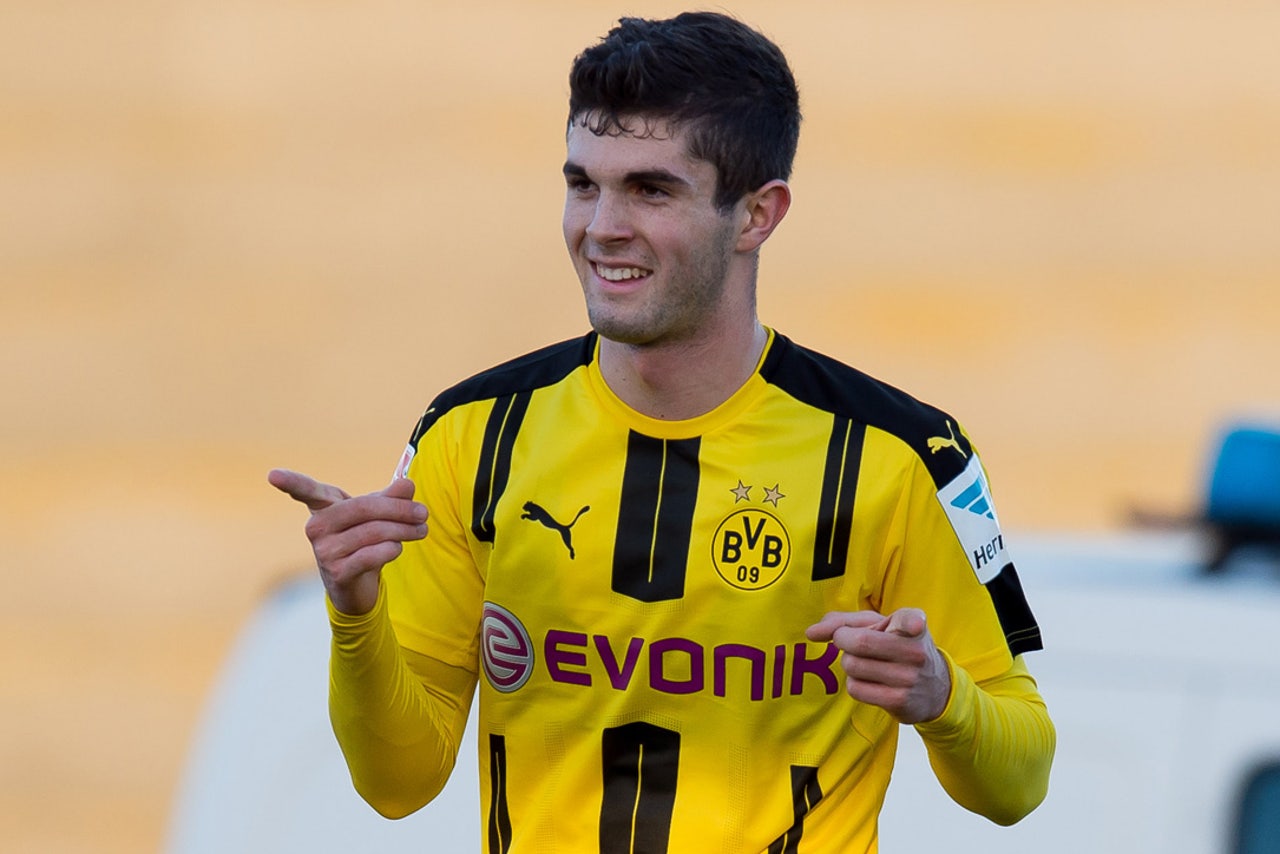 Dortmund manager Thomas Tuchel believes in Pulisic, understands how to play him, and is eager to see him continue to develop. At another club, you just don't know if that'll happen. Pulisic is young, and often young players believe that their talent will shine through no matter what the situation.

As we've seen time and time again, however, you just never know. Can't-miss prospects find themselves on the wrong team with the wrong manager and find themselves pushed out of first-team soccer. Arguments develop into feuds which leave players out of sorts and questioning their ability. Some coaches just flat out don't like certain types of players, or don't want to bend tactics to suit a young talent.

Pulisic is playing for one of the best teams in the world, one that is committed to developing him and other young players around him. This is unique, and shouldn't be questioned. For American fans who want to see Pulisic reach his absolute potential, this is fantastic news. Three more years at Dortmund can only be a good thing.


---
---