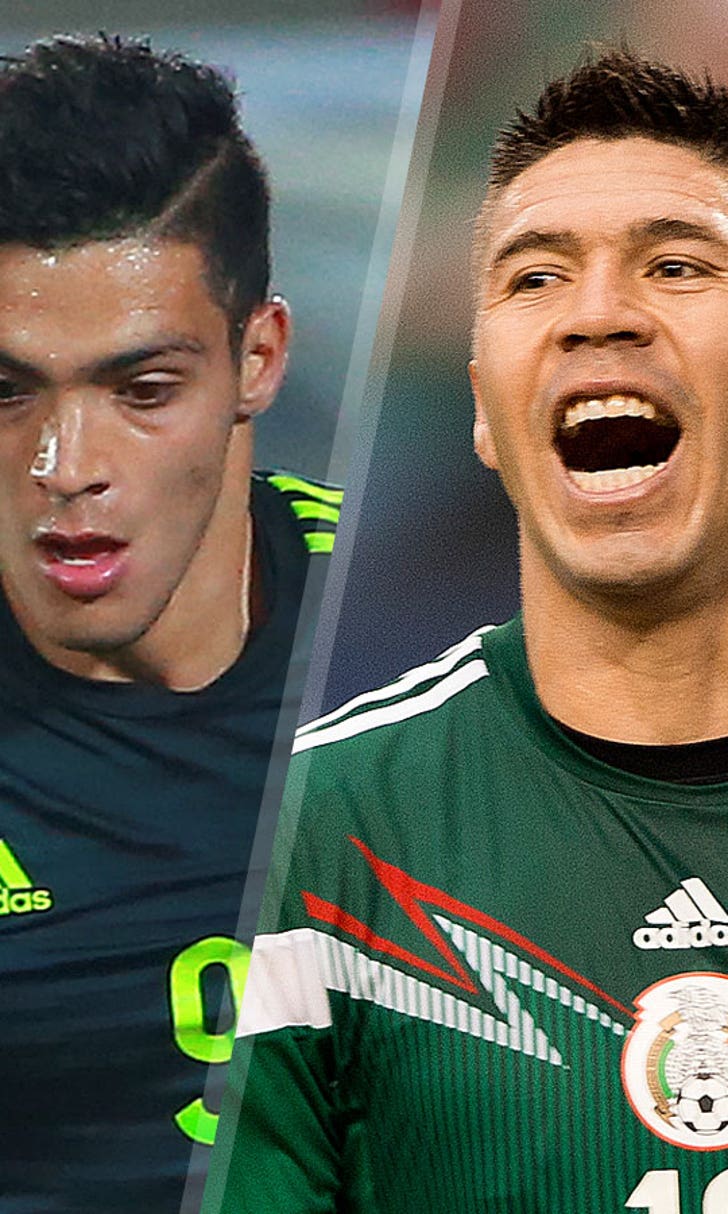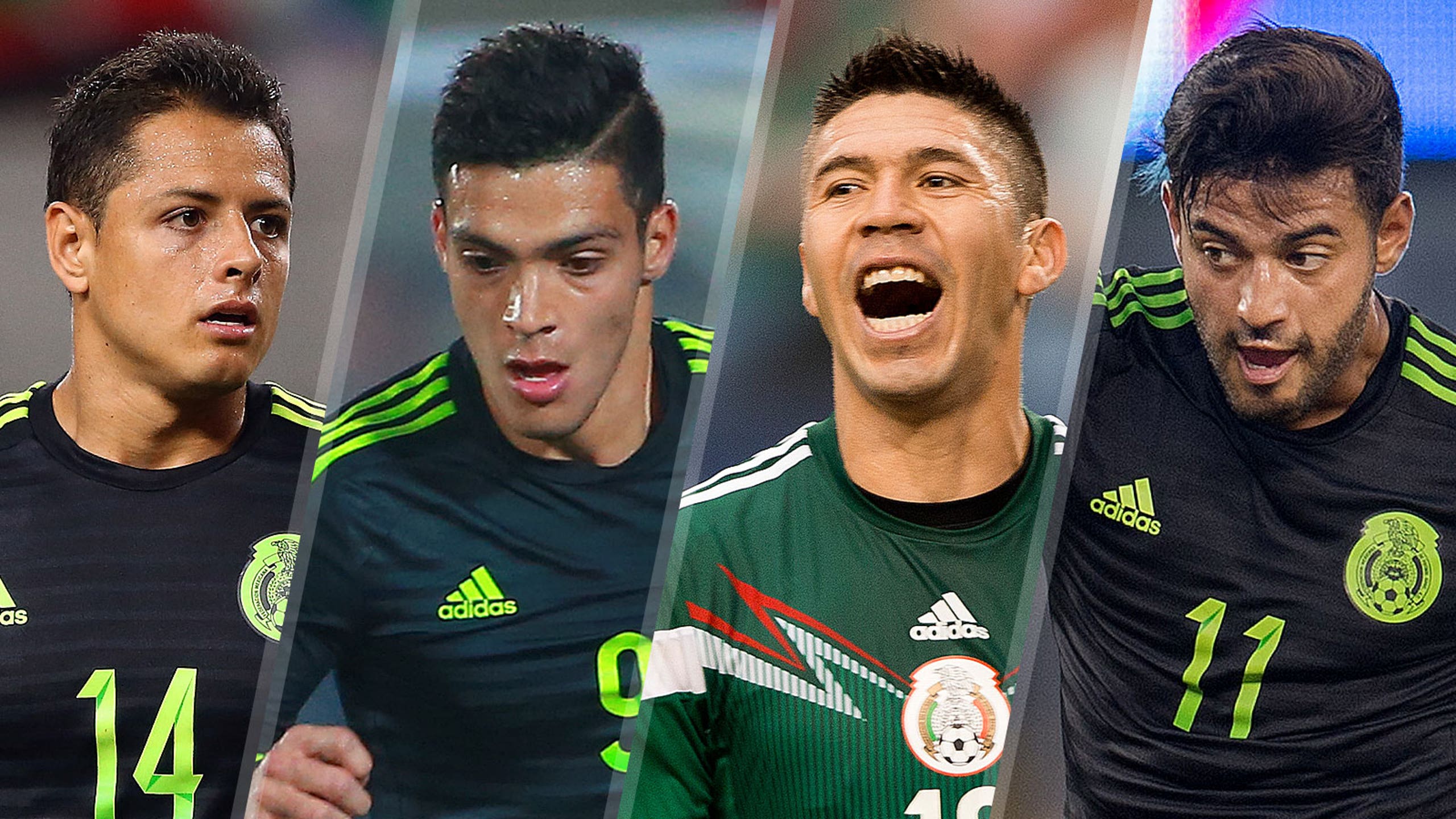 Who should Mexico start at forward against USA in CONCACAF Cup?
BY Kyle McCarthy • October 8, 2015
LOS ANGELES -- If only the tactics of 1950s still prevailed. Brazil and Hungary ruled the world with an ambitious, revolutionary setup capable of eliminating most of the selection problems in the Mexican team. The decision to play four forwards reflected the increasing professionalism within the game and sparked an emphasis on tearing opposing sides apart. Alas, the prospect of playing just two in central midfield isn't a reasonable option now. And that fact ensures there are no simple answers to cull four into two.
Mexico interim manager Ricardo Ferretti must rifle through his potent forward corps and select the pair of players capable of firing El Tri into the 2017 FIFA Confederations Cup with a victory over the United States on Saturday (live, 8:00 p.m. ET, FS1, FOX Sports GO).
This is a fortunate and somewhat recurring problem for El Tri. Few teams in the Americas boast this sort of deep and varied forward corps. It isn't just a matter of picking between Javier Hernández, Raúl Jiménez, Oribe Peralta and Carlos Vela. There are no incorrect answers within a group that talented. It is about figuring out a way to extract the most out of a quartet of players capable of tearing teams apart.
Perhaps the best way to start is to plump for the first choice and proceed from there. There is a need to establish the framework in the front two and fit that duo into the overall team structure. It is why the idea of picking Club América forward Peralta -- the least talented member of that quartet, even with his formidable record -- as the primary option is so fascinating.
Peralta operates as a traditional center forward. He scores goals, but he supplies even more to the overall team dynamic. He holds the play up deftly, occupies defenders and presents an unparalleled aerial threat within this group.
Most importantly, Peralta is the sort of player who sacrifices himself for the greater good of the team. He is something of a passenger off the ball at points, but he toils relentlessly in possession to create options for his team. If he is indeed chosen up front, then he stands as the player most capable of creating space and permitting others to thrive.
The prospect of including Peralta at the start opens the race for the second forward considerably. Any of the three remaining contenders can feature credibly alongside Peralta. There were potential issues with other combinations -- Hernández and Vela function rather awkwardly alongside each other given their desire to drift off the line, search for space and vacate the middle, for example -- that dissipate with Peralta in the side.
Hernández looms as perhaps the most likely partner. Chicharito boasts a fantastic goal-scoring record for Mexico (a goal every other game) and looms as a potential match-winner. His qualities -- including his lively movement off the ball, his penchant for taking chances and his willingness to dart behind the line -- mesh neatly with Peralta. Their partnership does not always yield the expected dividends, but it is fundamentally sound.
There are perhaps one or two more hurdles when Vela is injected into the mix. Vela remains somewhat of an enigma after returning to the international setup last year. His talent is undeniable and his potential impact is considerable, yet he often fails to hit the heights for his country. Part of the issue is how Mexico functions -- those drifting, slicing runs seen so often for Real Sociedad are more difficult to muster given El Tri's spacing -- and part of it is the lack of chemistry within this setup. Ferretti's decision to drop Vela for the match against Argentina and partner Hernández and Jiménez points toward another role on the bench here.  
Jiménez enters this tie in the best form of any Mexico forward. His displays with Benfica reveal a player capable of aiding the play and then exploiting the channels from time to time. His overall center forward play makes him a more likely successor to Peralta than a neat partner in this game. The redundancies there -- plus the American vulnerability to quick, sharp movements from opposing forwards instead of the more direct fare preferred by Jiménez -- perhaps make him more likely to start on the bench if Peralta takes a place in the side.
All of these permutations -- plus the puzzling case of Jesús Corona and his potential role in the side after Herrera deployed him up front due to a lack of width at the Gold Cup -- create a host of difficult choices. It is a fantastic dilemma for any manager, though there are no easy solutions. Ferretti cannot play all of his forwards at once as he might have done long ago. Instead, he must pick wisely to ensure El Tri locates the cutting edge required to end the drought against the U.S. and seal a trip to Russia in two years' time.
---
---