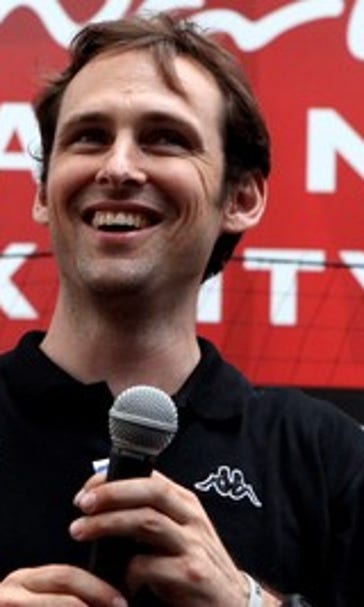 When the game is a game-changer: Soccer charity turns young lives around
BY foxsports • July 3, 2014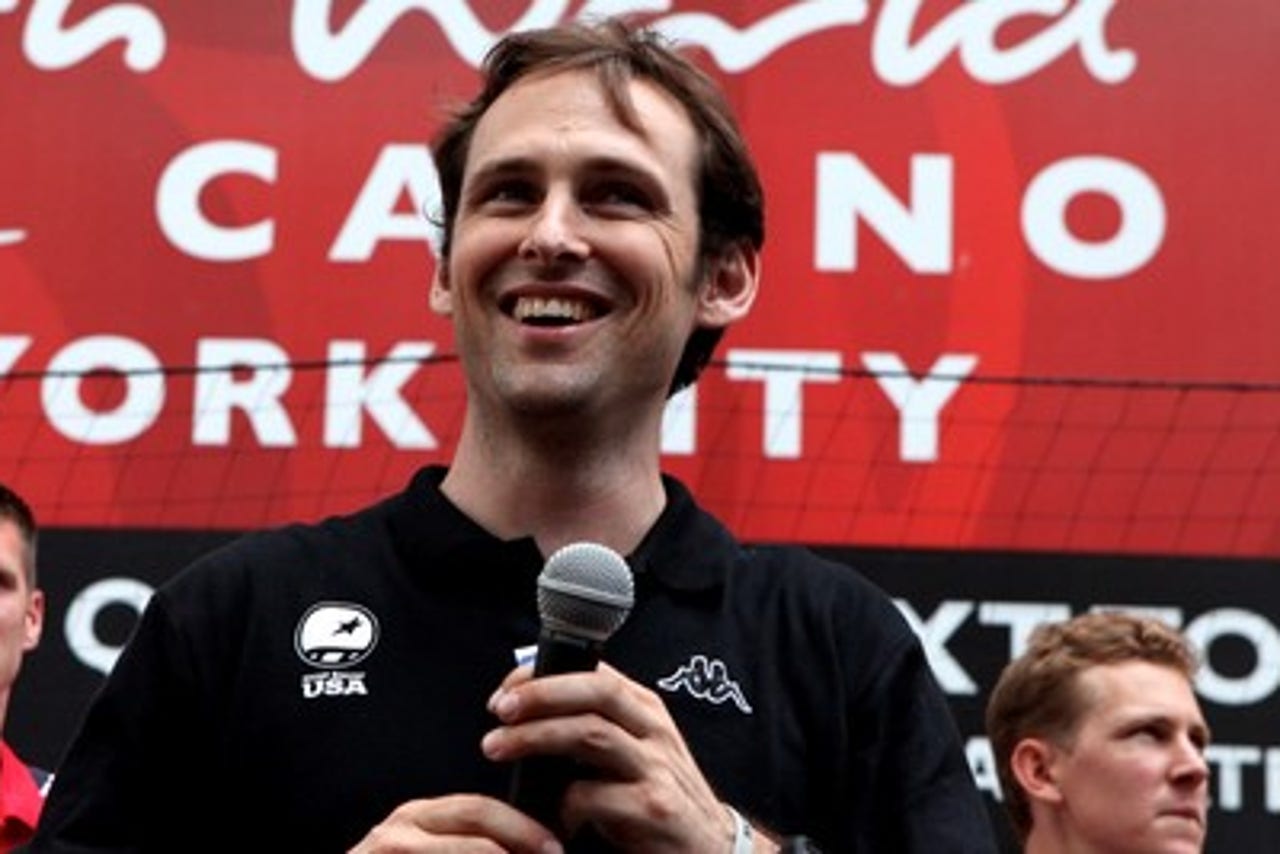 The coaches of Street Soccer USA (SSUSA) will teach the homeless and underprivileged how to propel a ball into the back of a net, but their real goal is to bring stability to their lives off the pitch, says Lawrence Cann, 35, the founder and president of the New York-based non-profit.
It began about 2007 in Charlotte, North Carolina, and builds on the relationships and values forged in sport to help struggling teens and young adults in 16 American cities improve their lives by getting jobs, securing housing, and developing healthy habits, Cann said.
He elaborates in an interview:
Question: How would you introduce Street Soccer USA?
Cann: We're actually on site working at the homeless shelters, family shelters, group homes, or low income housing developments where people live. We have a curriculum, so when we do soccer activities it's not just soccer. For example, we talk about building triangles. On the soccer field, that means if you have a ball, having an outlet pass to your right and an outlet pass to your left. After practice we ask if they think of examples in real life. "In your personal life, if you're angry or frustrated or about to do something rash, who's someone you can talk to about it? Do you have an outlet pass?" All of our players develop a life plan and we set three-, six-, and 12-month goals with them and they have to spell out steps to achieve those goals. We're not a sports program. We're a social program that just uses sports. It's important that we have integrity to our sport activity, but we're not measuring our success on whether people can juggle the ball better or if they make some club soccer team. Instead, "Are they staying out of trouble? Are they advancing in their schoolwork? Are they going to annual check ups and understand the importance of nutrition? Do they have their own housing or a job to support that?"
Q: What about soccer has been so successful for your program as opposed to another sport?
C: All you need is a ball. Balls come in all shapes and sizes. Anywhere can be your court. With something like hockey, there's a lot of equipment. With soccer, you can just show up and play. And there is this solidarity aspect. It's the people's game around the world. Imagine yourself isolated and marginalized because you're growing up in a low income housing development or you're in a families shelter—you kind of feel outside. But when you're part of the soccer community, it's literally the biggest community in the world. People get that when the World Cup comes around and they see people all over the world playing this game they've learned to love.
Q: Street Soccer USA referees use regular penalty cards, but add in a green card. What is that?
C: For our typical participant, there's plenty of punishments and negative reinforcement out there for them. When I was thinking about it that way, I was looking at red and yellow cards and said, "This makes no sense. It's not what we're about." So, we came up with this green card to emphasize sportsmanship, helping others, and helping your teammates. When a player helps another player or someone encourages another teammate, a referee can give that player a green card. We didn't want it to just be an empty gesture so we tied it to the competition. If you're playing a game that ends in a tie, your team wins a tie breaker if you have more green cards than the other team.
Q: Do you have any favorite success stories from your program?
C: There's this guy Jimmy Fledotte in San Francisco right now who was an alcoholic for something like seven years and an itinerant off the street. But now he has reconnected with his family. He actually stopped by our office the other day and gave us $100 as a donation. It's not like he's making bank now, but he's been off the street now for a year. He volunteers with us. And he said, "It was really important for me to get into the position where I could make a donation back to the organization." The younger kids are amazing too. We've got these brothers that are in a family shelter in Chicago. They've gone from shelter to shelter. Soccer and their coach, Otto, has been the one consistent thing in their life. He's like their dad, basically.
Q: How did Street Soccer USA begin?
C: I was volunteering at a homeless center in Charlotte, North Carolina in the summer of 2006. We did a bunch of community projects. We did a mural. We built a community garden. We built these relationships through shared experience by beautifying the grounds around the homeless shelter. Then people would come and ask me, "Hey Lawrence, how can I get my kids back? What do I need to do to do that? Can you help me?" That impressed the shelter because we were reaching folks they were having a hard time reaching. Not only that, they were coming to the shelter all of a sudden wanting to change or wanting to achieve things. So, the shelter offered me a job, "We'd really like you to take whatever you're doing and formalize it." Over that next year, I saw a lot more young people on the street who had all this energy. Sports just seemed like the obvious way to engage the younger folks as opposed to painting or some of the other projects we were doing. The concept of being on a team and accountability to the team met a real immediate need for these folks. We're not an anti-gang program by any stretch, but when you read about that, the cliché with gangs is that kids are looking for the right things in the wrong places. Sports offered them all of that mentorship, adult training, community. We were fortunate to get a little press attention so people started reaching out to us. We invited a bunch of people who had expressed interest in our program to come to Charlotte and we did a training weekend, taught them what we did and said, "Go back to your cities, implement a program, and lets get back together in a year and bring your teams." We went from zero to eight cities. Then we came to New York to spread it. And now we have 16 cities and we're trying to scale up within those cities now.
Q: What are your plans for the future and how can people help with them?
C: We have our two big events coming up, the street soccer New York City Cup this summer on Aug. 3 in Times Square and then in San Francisco, we'll have our national cup on Aug. 15. People can actually sign up a team and pay a registration fee to play soccer in what we call our Open Cup and the money goes to fund the program. They can also go to our website and volunteer with us.
---