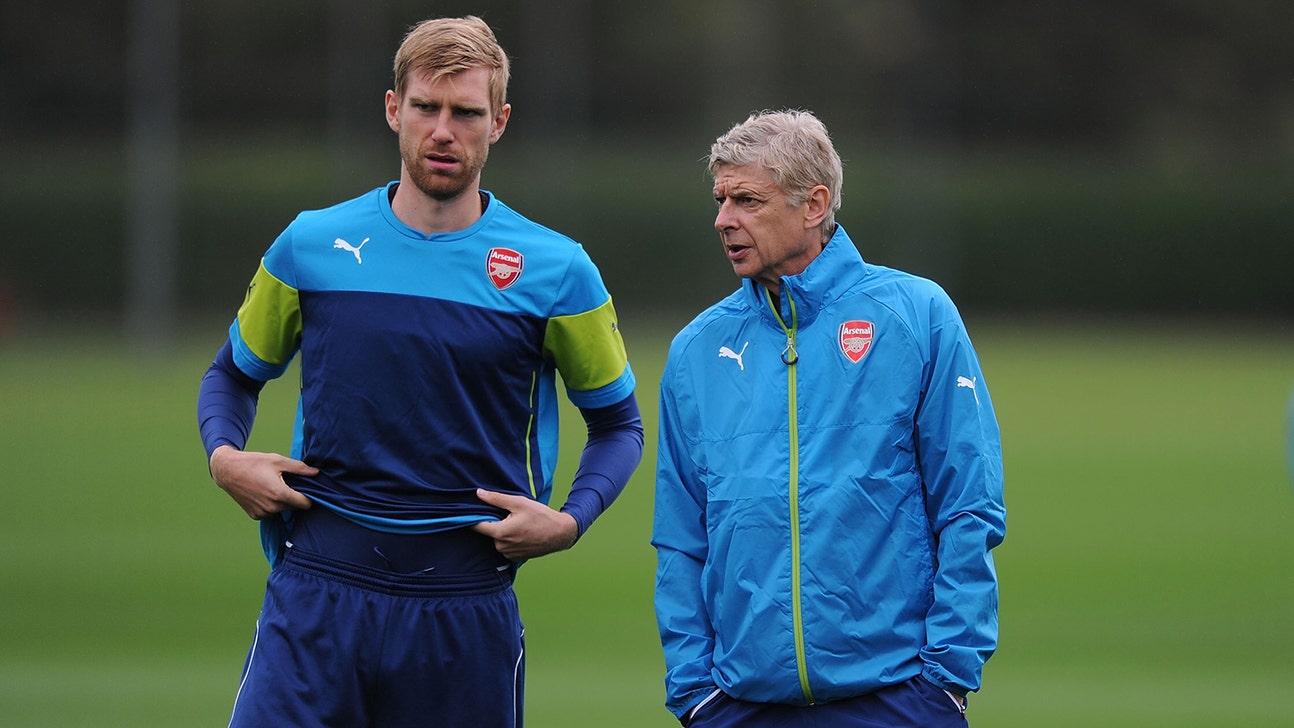 Wenger refutes Mertesacker claim Arsenal must train harder
Published
Oct. 24, 2014 10:00 a.m. ET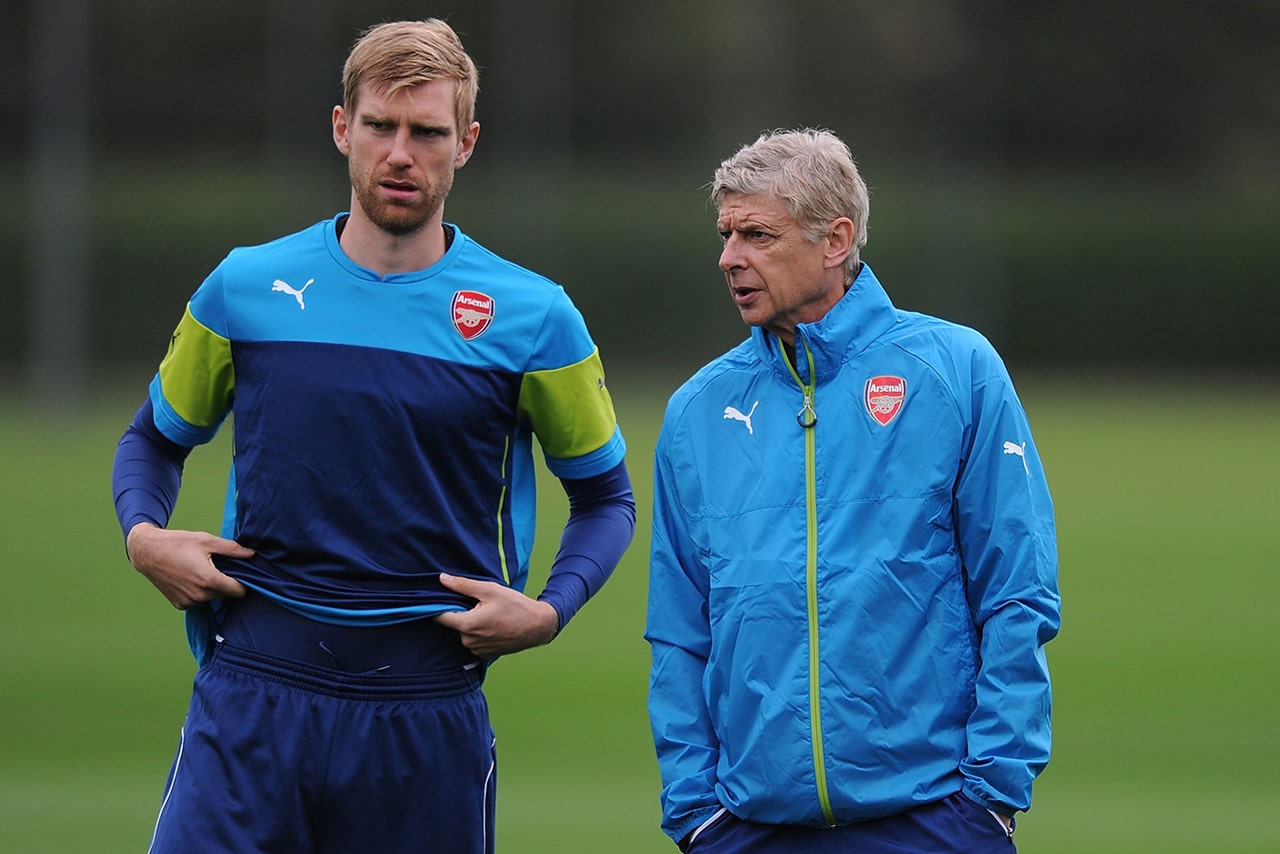 Arsene Wenger has put Arsenal's stuttering form down to a lack of confidence rather than slack training.
Wenger's side have won just twice in the Premier League and needed two late goals to escape an embarrassing Champions League defeat away at Anderlecht in midweek.
Per Mertesacker captained the side in that game and afterwards suggested Arsenal should "train harder" to rediscover their best form from last season.
That comment was put to Wenger on the eve of Saturday's trip to Sunderland, and he said: "I don't know what he meant by that, but you have to be careful about statements after the game.
"I think we train very hard and that the spirit is right and the attitude is there. I believe more it is linked with confidence at the moment, but I cannot fault the attitude.
"It (the win at Anderlecht) will help to improve confidence and I am sure that if we focus on our performance, the rest will come naturally.
"Until now we have been relatively consistent in our attitude and in our performances, but not efficient enough, neither defensively nor offensively.
"If you look since the start of the season we have only lost two games, to Dortmund and Chelsea, but we didn't make enough points with our performances."
Wenger is down to his last recognised senior centre-half in Mertesacker, with Laurent Koscielny now ruled out until late November, and the Frenchman must again choose between Calum Chambers and left-back Nacho Monreal at the weekend.
Moving Chambers into the centre would mean picking another teenager, Hector Bellerin, at right-back and Wenger admits his side's overall defending is currently a problem.
"It improves by getting everybody to put a bit more effort in to the defensive work," he said. "That starts not only at the back, but up front and in midfield by increasing the level of defensive activity through the team.
"We had to reshuffle the defence and (the players) getting used to playing together helps as well.
"Last year we had 17 clean sheets and at the moment we have only had one after eight Premier League games, so that is something which we are not on the same level defensively."
England forward Theo Walcott is close to a comeback from the serious knee injury which ruled him out of the World Cup.
Wenger, though, feels Walcott - who could play for the Under-21s again this weekend - needs a few more "kicks" before returning to the first team.
"He has a game that exposes him and he needs to feel completely confident, but he is not far," said Wenger.
"Theo has to get used to contact again. He has been out for nine months, it was a big injury and it takes time to settle, to get used to being kicked again.
"Fitness-wise, Theo is there, but to play a part in the game on the contact front I think he needs a little bit more time."
Wenger believes Walcott deserves great credit for the way he has handled his rehabilitation.
"For what he has gone through in the last nine months, you gain even more respect for him, because he had some difficult times and always responded very positively," Wenger said.
Arsenal head to Wearside with just one league defeat, but down in seventh place, some 11 points off leaders Chelsea.
Wenger knows full well not to expect an easy ride at the the Stadium of Light, irrespective of Sunderland's last result.
"When you go to Sunderland, you know to always expect commitment and fight for 90 minutes and we have to prepare ourselves for that," Wenger said.
"The result from last week will certainly have dropped their confidence and increased their resolve to defend well, and then you can get very few openings, so it is up to us to just focus on our own performance."
---