Paraguay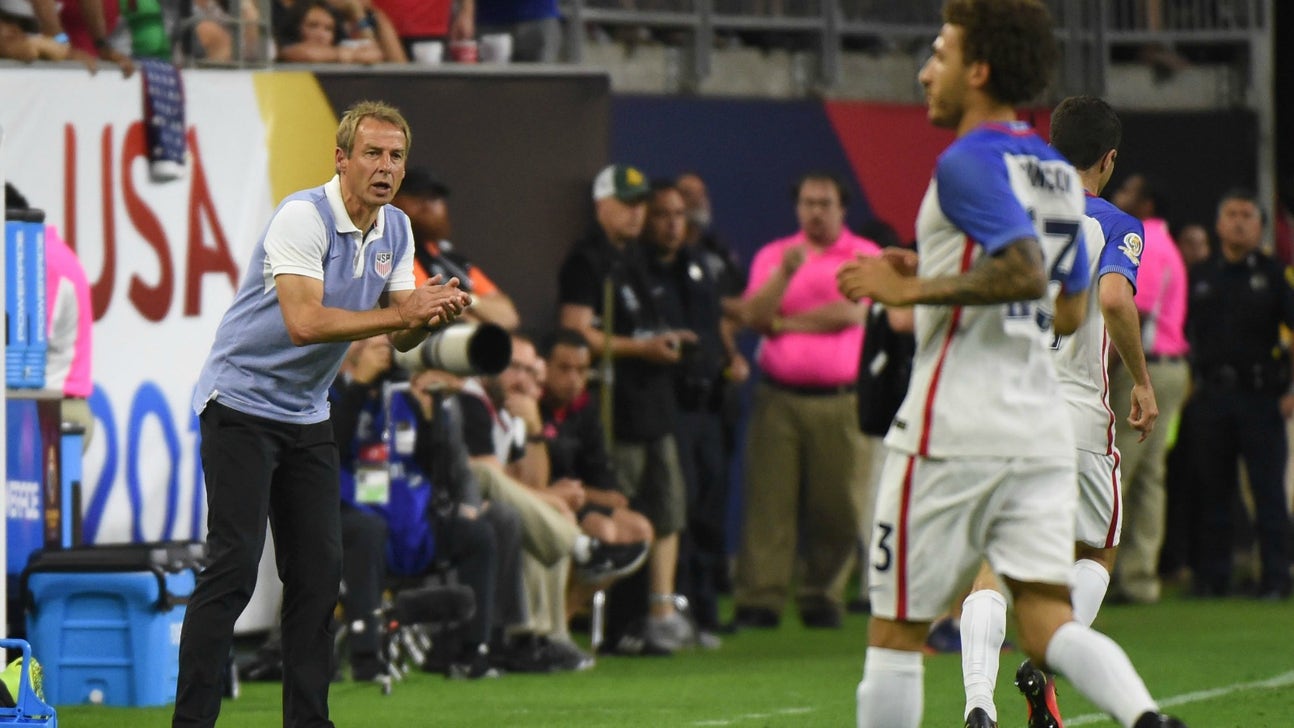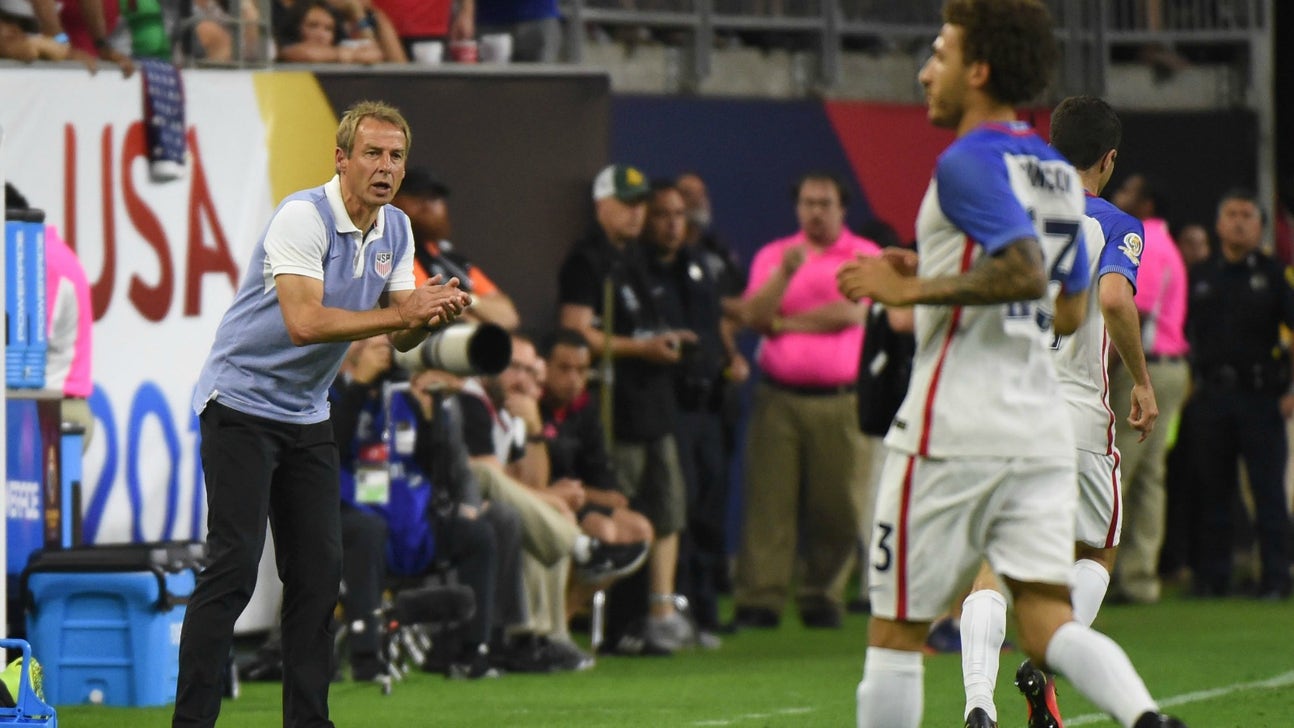 Paraguay
Was the USMNT's Copa America run really a big deal for the Yanks?
Published
Jun. 22, 2016 9:00 a.m. ET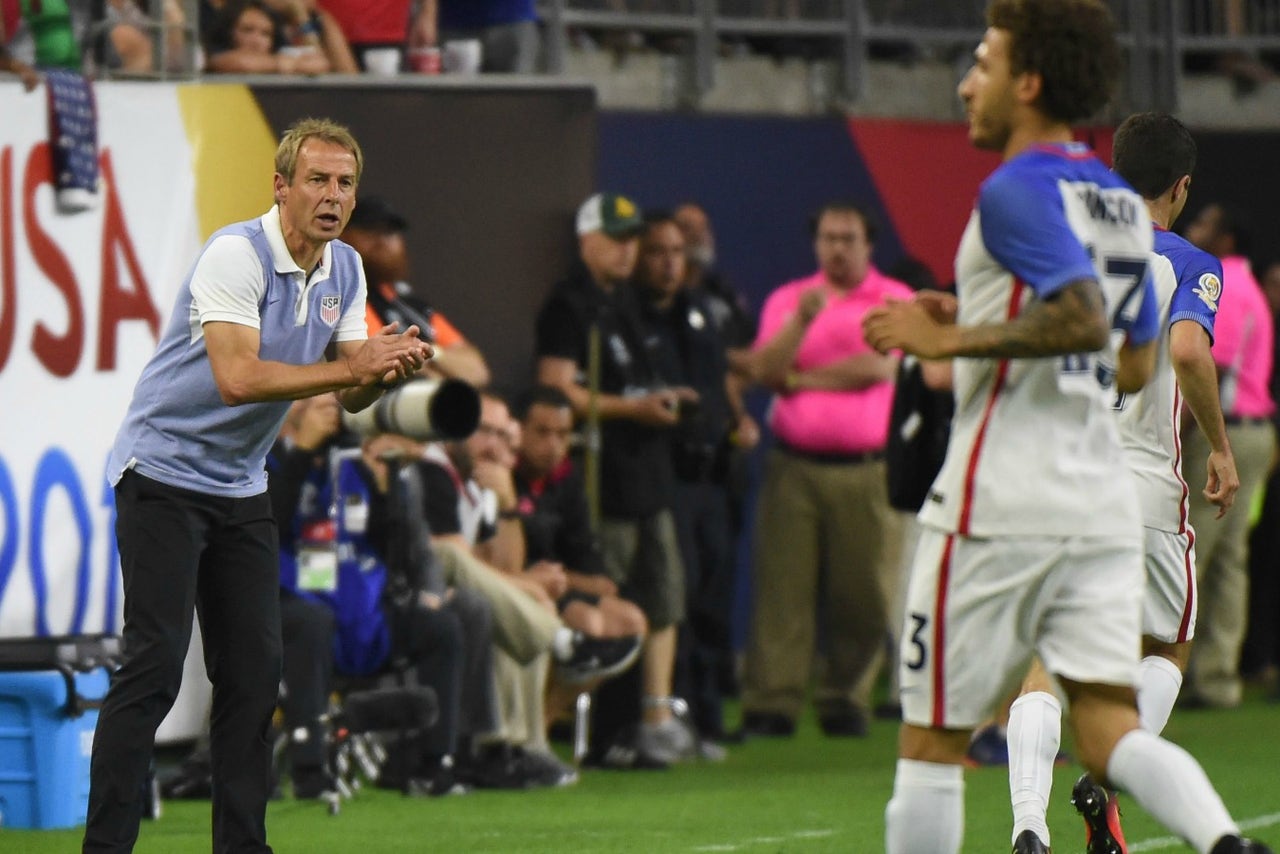 Heading into Copa America Centenario, the goal for the United States was clear: get out of the group stage.
Mission accomplished. The Americans lost to Colombia, but beat Costa Rica and Paraguay to make it to the knockout stages. There, they beat Ecuador and had gone even a step further --€" to the semifinals. Of course, then it all went pear shaped, as the U.S. came up against a great team in Argentina, and also played poorly en route to a 4-0 loss.
Despite the ending, there is no doubt that, from a tournament results standpoint, Copa America Centenario was an unqualified success for the U.S. They made a semifinal. That's nothing to sneeze at and fans were rightly thrilled by how far they went. But what about beyond just what round the Americans' run ended in?
Jurgen Klinsmann wasn't hired to get some results at a Copa America, or even any one tournament. He wasn't supposed to field a U.S. team better than the one that stumbled at nearly every step since the last World Cup. He was hired to take the team to new heights and change the way they played, or at least field a national team that's better than the one he took over.
If you look at the individual results, it's hard to argue he did that. The U.S. beat Costa Rica, Paraguay and Ecuador, and while none of those teams are bad by any means, it's not like they are elite teams. Those aren't teams any better than the quality of opposition that the Americans have been beating for more than a decade now. And when the U.S. was faced with top-notch opposition in Colombia and Argentina, it was abundantly clear that they aren't just inferior --€" they aren't even remotely in the same class as the world's elite, or in a position to even put up much of a fight.
The U.S. entered Copa America trying to find its place in the global pecking order and they got an answer --€" they're exactly where they have been for years. The Americans are pretty good and nothing more.
This wasn't entirely the same old U.S., though. There were glimpses of more, even if it didn't show on the scoreboard.
The "proactive" style of play that Klinsmann promised was there, albeit in pieces. They played aggressively, pushing men forward and, until the latter stages of the Ecuador match then into the Argentina match, they even kept possession. The U.S. even flashed some of the grit and physicality in the quarterfinals, reviving the American spirit that was once a hallmark of the team, but had gone missing in some matches of late.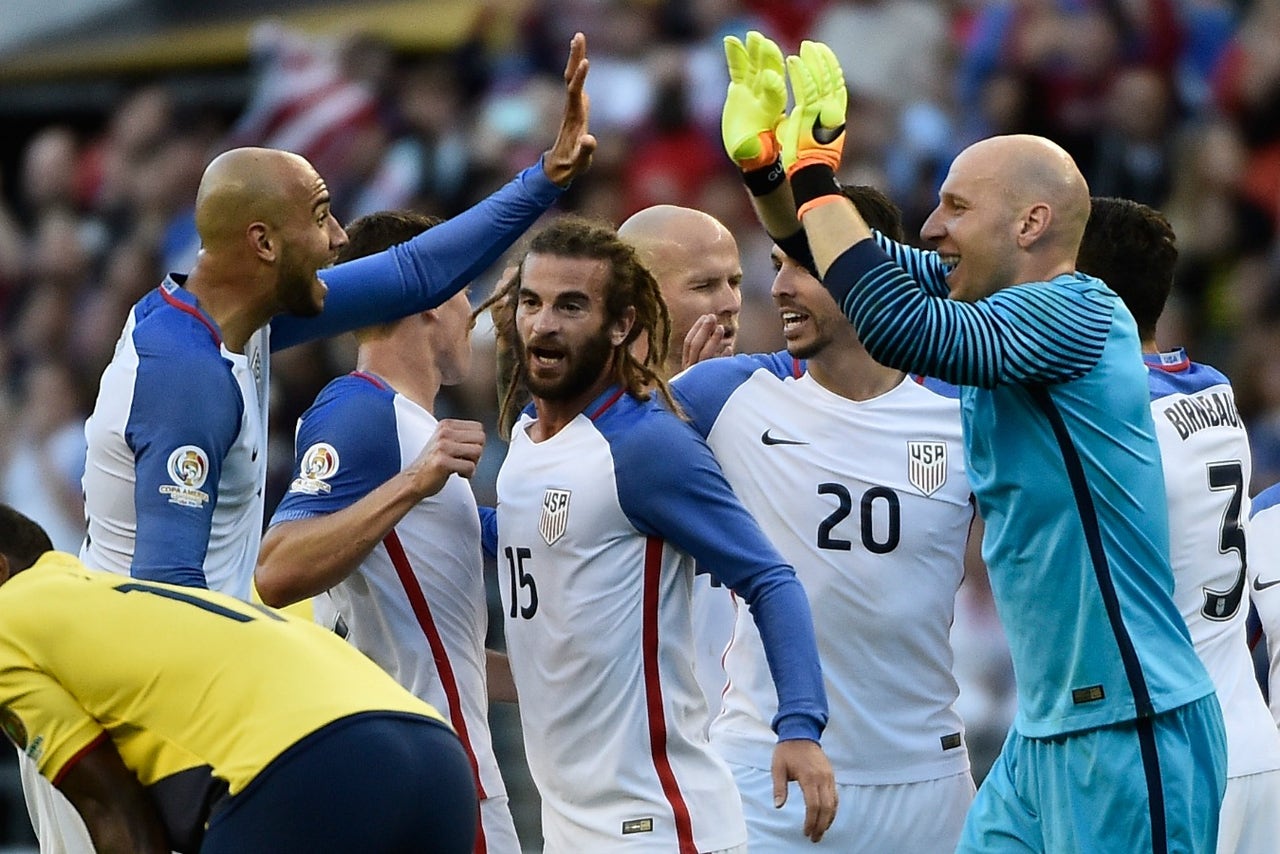 Klinsmann wanted the program to progress, adding skillful play to go along with the attitude that the team had long relied on. All of that was there in Copa America.
The problem is that it wasn't there with an end product and with enough consistency. They may have been aggressive and proactive, but even when they had all of the ball and were pressing forward, they spent long stretches struggling to generate chances. The creativity needed to turn the Americans' style into one that can be dependably effective was missing. And that fight that served them so well against Ecuador, it had to come out when the Americans' failed to keep the ball, show any bit of organization or really do anything that resembled good soccer. It was one or the other -- proactive or fight. And it was only there when the U.S. didn't play a team of note.
What we saw from the U.S. at Copa America Centenario wasn't what Klinsmann promised. It wasn't close to it. After five years of his reign, and with only two more to go before his second World Cup, that's worrying. The steps they took this month are the steps most would have wanted to see from the team years ago. But there were steps.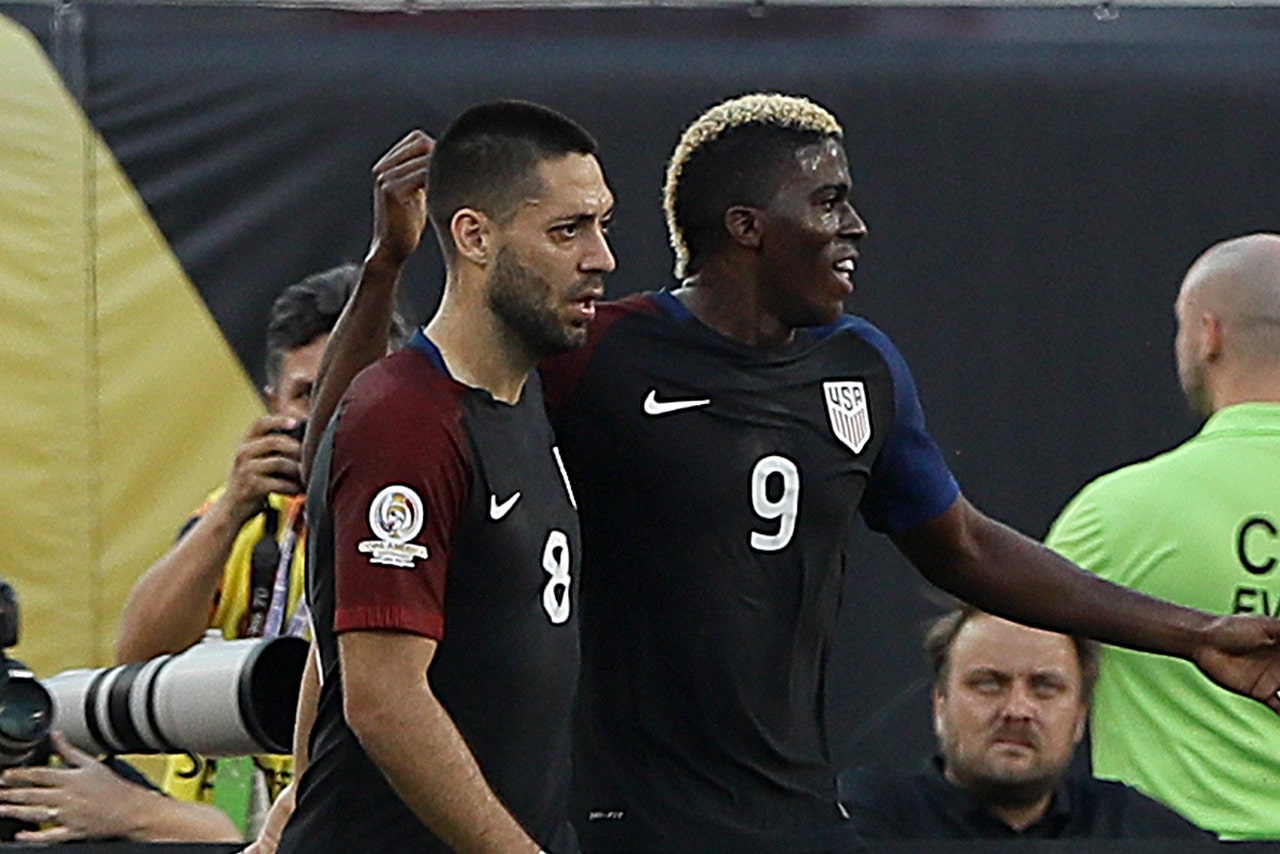 This tournament, at least from a tournament results and even holistic standpoint, was the first sign of progress under Klinsmann and to make that mean something, the U.S. has to continue taking steps. That possession and aggressiveness needs to be joined by creativity and chances that actually trouble defenses, as opposed to simply making them defend for longer stretches. They also need to do it with consistency, against good teams and bad. That means playing the teams better than them closer and not completely shutting off against the especially weak teams.
If the U.S. can do that then we will look back at Copa America Centenario as the start of a real movement for the team. It will be something meaningful and long-lasting, giving Klinsmann a chance to make good on what he was hired to do. It will be a tournament that will be looked upon as a turning point and a momumental summer in the national team's history. But if not, then the tournament was simply three wins over teams that the U.S. should reasonably expect to be at least as good as (in Ecuador's case), if not much better than (in Costa Rica and Paraguay's case). That makes for a nice moment and a lot of fun, but ultimately leaves the U.S. exactly where they have been.
Call Copa America Centenario a success. It was. The U.S. got the results they needed to live up to a standard that was established more than 10 years ago. But whether it means something -- whether it's progress -- is to be determined because this wasn't close to a final result. Or at least it can't be. It's potential, and the coming months and years will tell us if that potential is realized, or a three-week tease.
MORE FROM FOX SOCCER
---
---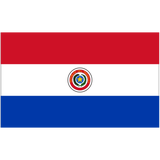 Get more from Paraguay
Follow your favorites to get information about games, news and more
---