USMNT vs. Mexico rivalry runs deep ... even in a pickup game
BY Ryan Rosenblatt • June 11, 2017
MEXICO CITY — Mexico City is very clearly a soccer town. It's obvious when you walk around and see people on every corner wearing a jersey – Real Madrid, Barcelona, Club America, Manchester United, Juventus. But there aren't many people Mexico jerseys, or at least there weren't in the days leading up to El Tri's clash with the United States (Sunday, 7:30 p.m. ET on FS1). The rivalry was tame, or at least it appeared walking around the city.

The love for the sport was obvious in how many people were playing the sport, though. In the main city square, kids kicked the ball around. Every few blocks, there was a game going on, often on concrete. It didn't matter the field – if there was a space to get a game, there was a game going.

Wanting to get some touches and a little running in, I wandered down to the street and within three blocks found a basketball court that some locals had turned into a soccer field. It was shirts vs. skins and they told me to hop onto the skins side. I got into a game and never had to say a word. For 15 minutes we played, everyone on the move and screaming after every goal.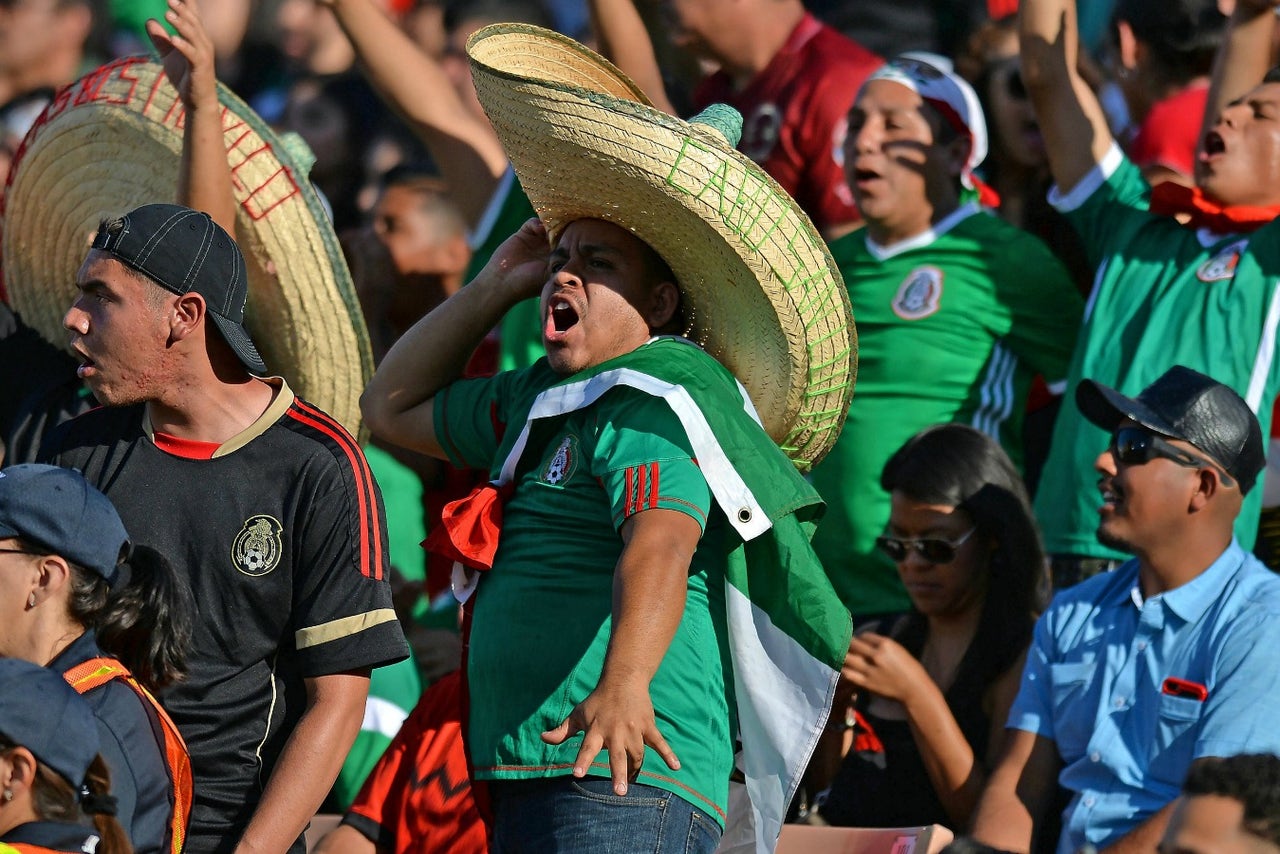 We finished one game and, before getting the second one going someone asked me my name and what position I wanted to play. As soon as the words got out of my mouth, they could tell I was American (my Spanish accent sucks).

We kicked off the next game and, now as the American, I was a target. They came in hard on every tackle, threw a little more muscle into every shoulder and made a point of trying to nutmeg me every time.

I was the "gringo." And the gringo is a target.

For a city that seemed almost apathetic about the rivalry, all of a sudden it mattered … a lot.

Nothing ever got out of hand. They joked with me and while they left a few bruises, nobody was ever really going to hurt me. But they definitely wanted to make sure the gringo felt it.

After the game, the guys threw in some trash talk. How Dos a Cero was dead, and if the U.S. couldn't win in America then how were they ever going to win at the Azteca? That the U.S. could run, but they can't play with the ball. They don't have skill, not like the Mexicans do, to which I reminded them that they spent an hour trying to nutmeg me and came up empty.




They all agreed Mexico would win on Sunday. Some said it'd be 2-1 in a close game, others said 5-0. They also agreed on one other thing – they were downright terrified of Christian Pulisic.

"That gringo is good," one said with an annoyed sigh.

So the rivalry is alive and well. And if my bruises weren't a reminder, one look out at the street on Sunday morning did – there were Mexico jerseys everywhere and groups of people chanted "Me-Hi-Co" just walking down the street. On gameday, the rivalry took over.

Mexico vs. the U.S. – it's a beautiful thing. Even if you don't see it right away.


---
---