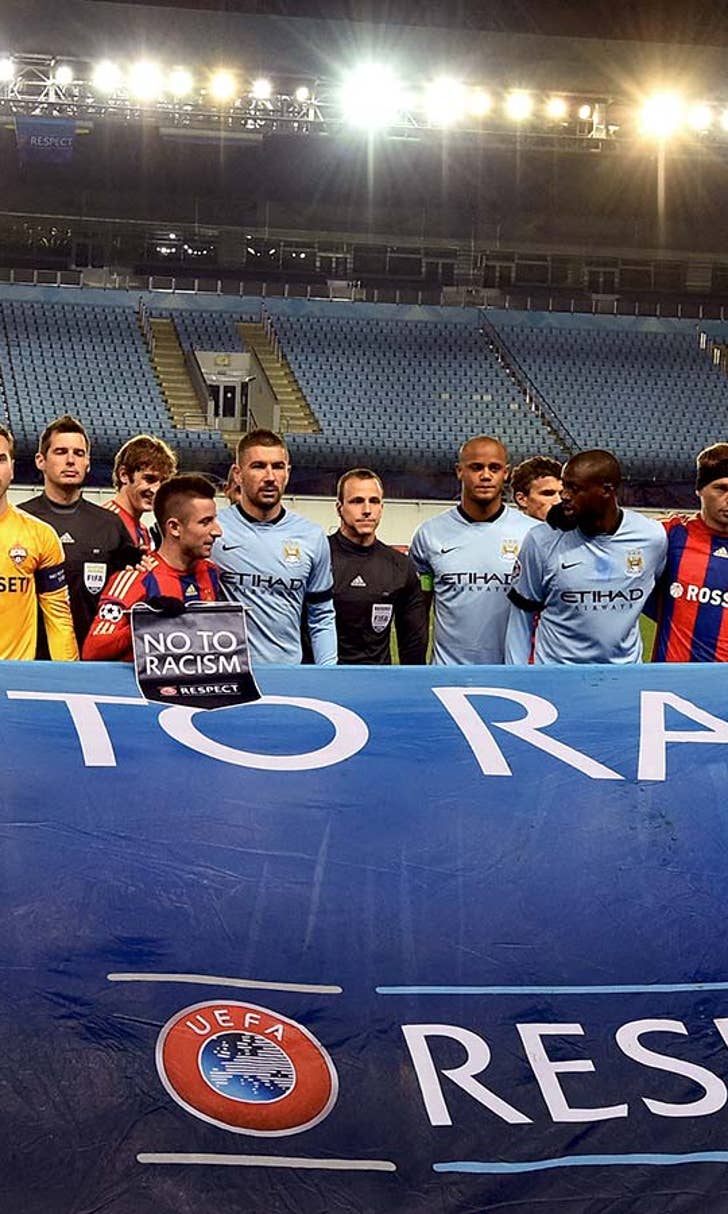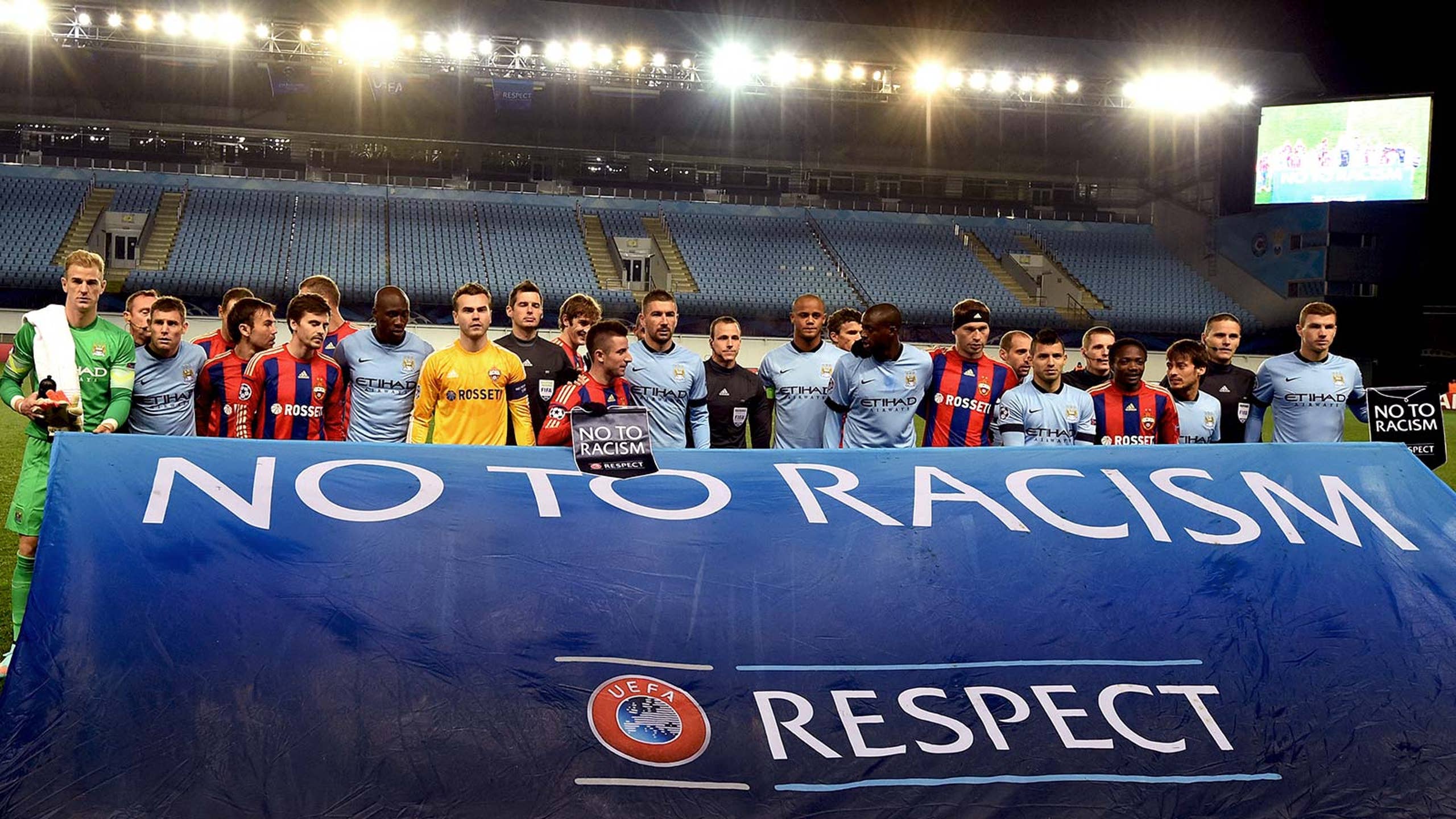 UEFA reveal concern over CSKA Moscow 'fans' at Manchester City tie
BY foxsports • October 22, 2014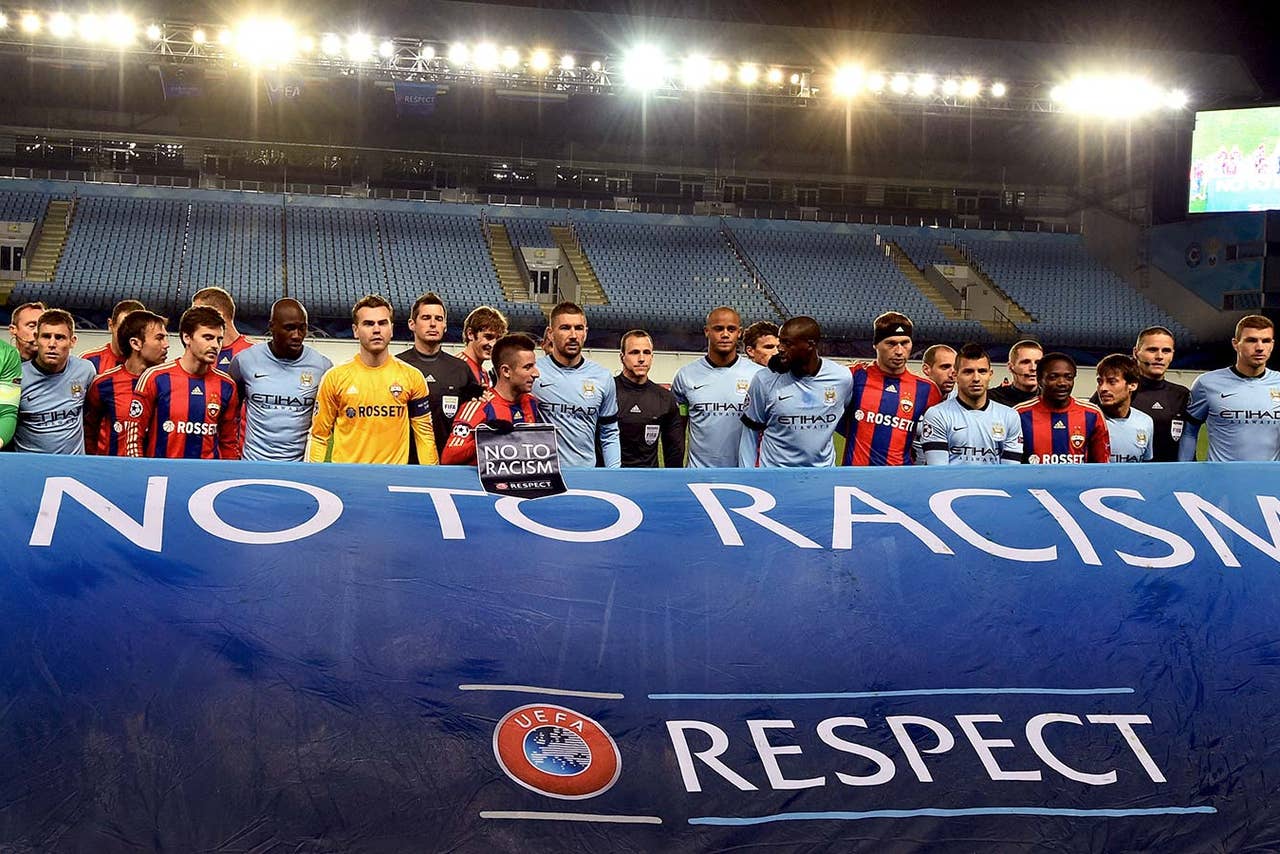 UEFA could be forced to launch an investigation after CSKA Moscow fans appeared to gain entry to the 2-2 draw with Manchester City at the Khimki Arena.
The Champions group E match was officially played behind closed doors after the European governing body punished the Russian club for repeated racist offenses by their fans.
Three sides of the ground were closed, but 650 people were allowed entry after the game kicked off and a significant number seemed to be home fans as CSKA chants broke out.
Nobody from UEFA was available to comment - they are expecting the match delegate's official report early on Wednesday afternoon - but it is understood the organization has little control over who the 300 tickets set aside for sponsors are distributed to.
Of the rest of the tickets, each club receives 75 for their own delegates, 50 are given to the children involved in the pre-match ceremony and their parents, while there are also 150 for media.
City have not commented but are understood to have made a representation to UEFA, although the governing body is already aware of the issue.
CSKA media director Sergey Aksenov insisted the club had nothing to do with the fans who entered.
He said: "Those people you are talking about are 360 people from the UEFA Champions club - partners, sponsors. If they are CSKA fans, they are good for us. Everyone is invited by UEFA, not CSKA."
CSKA coach Leonid Slutsky's reply was met with laughter from the Russian media when he was asked about supporters.
"I don't know," he said, to applause.
---