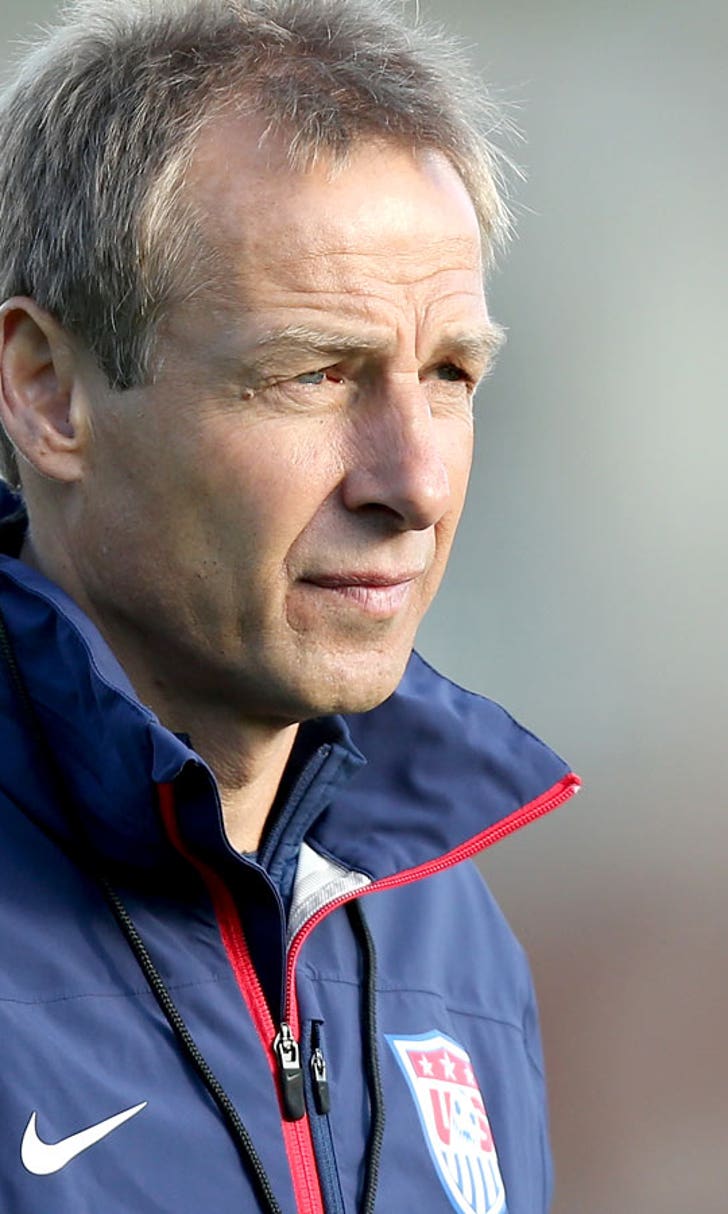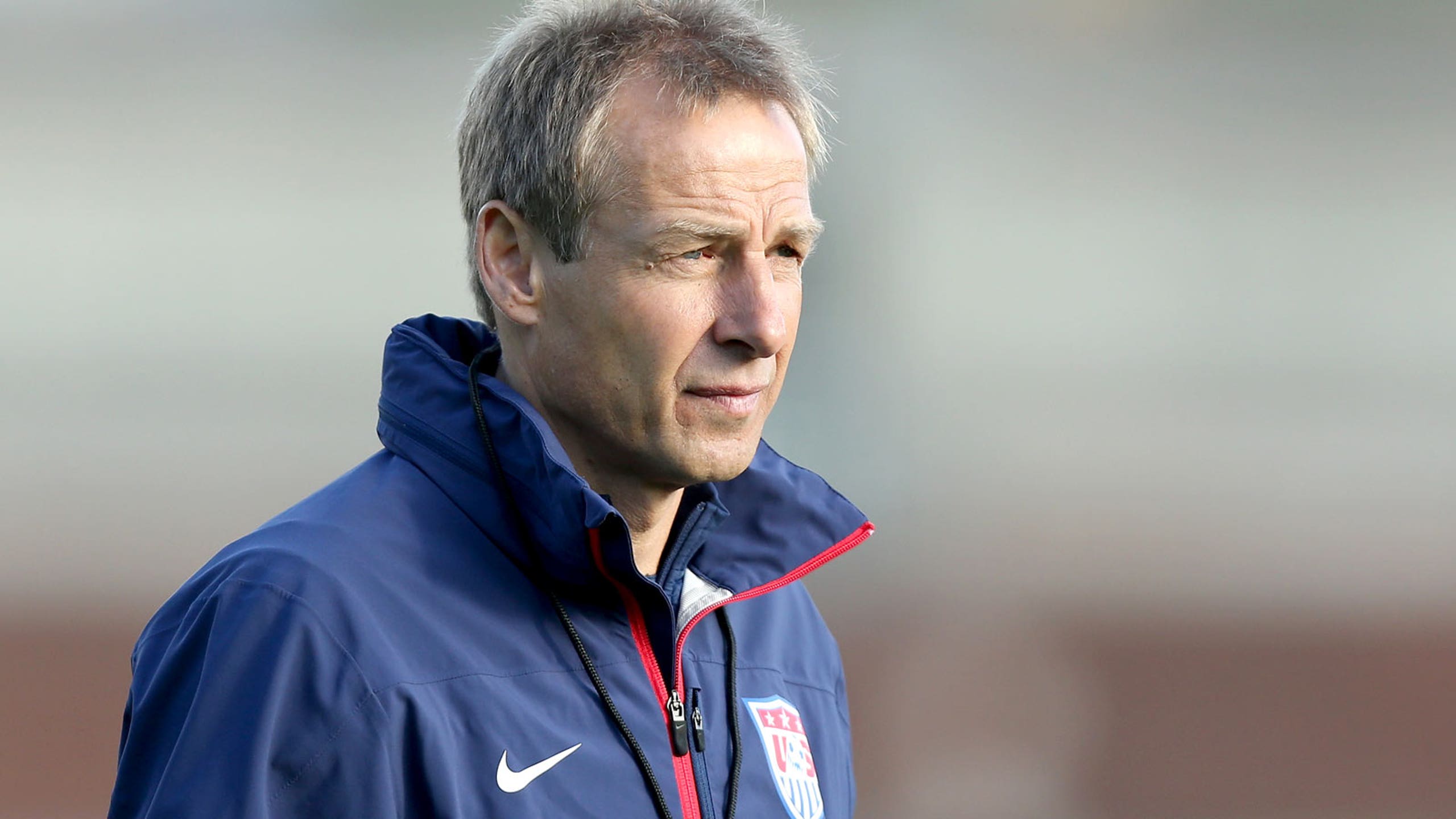 U.S. men to play several high-profile friendlies in 2015 including Germany, Netherlands
BY Kyle McCarthy • December 8, 2014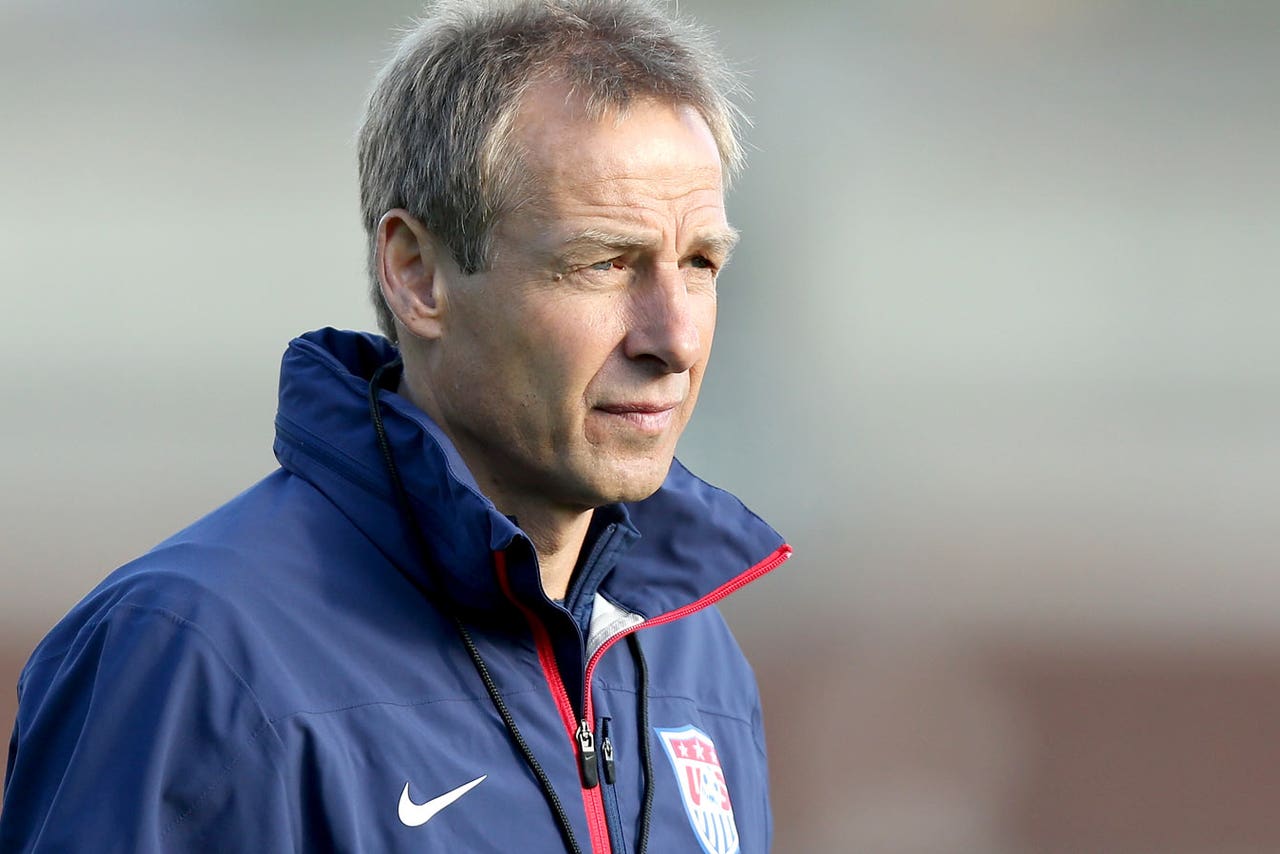 U.S. Soccer has scheduled several high-profile friendlies in the first half of next year to prepare the men's national team for the CONCACAF Gold Cup.
The schedule will included at least seven games between January and June in order to allow U.S. coach Jürgen Klinsmann to assess the options at his disposal before the tournament starts in July, according to sources familiar with the plans. 
World Cup winners Germany, Chile, Mexico and Netherlands highlight the list of opponents, while the team will make two trips to Europe and one excursion to South American in addition to its usual slate of home matches.
Klinsmann is expected to summon a largely domestic-based contingent for the usual January camp and punctuate those preparations with a pair of friendlies. The group will travel to Chile on Jan. 28 to open the year before returning to the U.S. to play CONCACAF rivals Panama on February 8.
The slate continues with a trip to Europe during the FIFA international window in March. The two-game excursion will start in Denmark (Mar. 25) before wrapping up in Switzerland (Mar. 31).
Klinsmann is expected to call up a largely domestic-based squad the following month for a home friendly against Mexico on Apr. 15. The match does not fall on a FIFA date, which limits the availability of foreign-based players approaching the end of the European season.
No such concerns hinder the available options in June with two enticing matches against World Cup semifinalists Netherlands (June 5) and Germany (June 10). U.S. Soccer is also expected to schedule a home friendly in the buildup to the Gold Cup at some point in June. 
In addition to the developments with the senior team, U.S. Soccer has also announced it will hire full-time coaches for under-16 and under-19 national teams. 
The introduction of coaches at those age levels punctuates a series of initiatives to strengthen the infrastructure to develop players. U.S. Soccer will also introduce more comprehensive Development Academy structures (including the introduction of an under-12 division in the fall of 2016) and more expansive coaching education (including Pro and Youth Technical Director licenses) to reinforce the pipeline in the coming years.
---