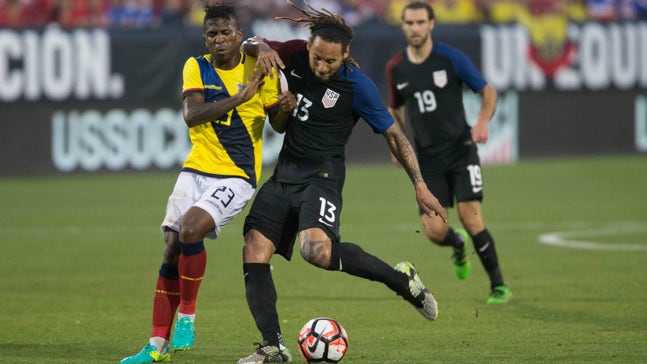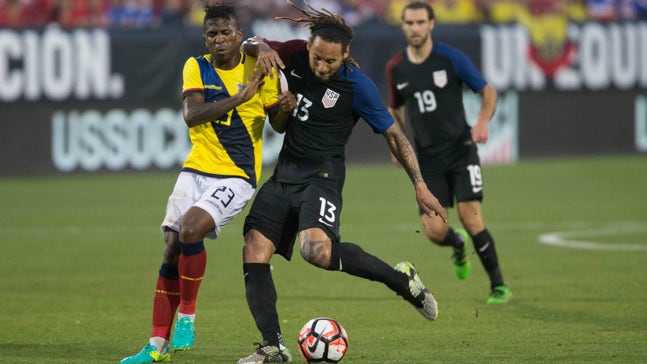 The USMNT beat Ecuador 3 weeks ago, but it doesn't mean much
Published
Jun. 16, 2016 3:12 p.m. ET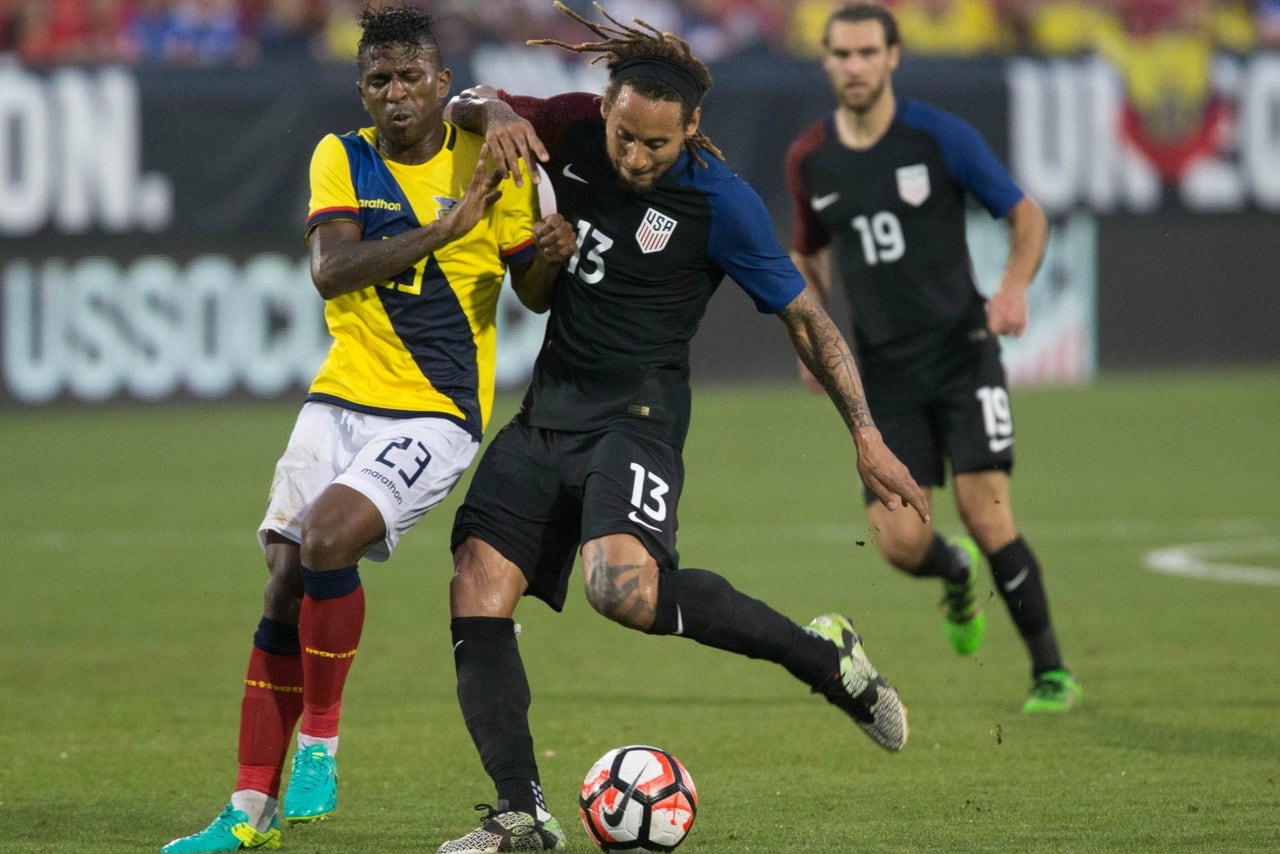 The United States will take on Ecuador on Thursday night (live, 8 p.m. ET on FS1) in the Copa America Centenario quarterfinals. It's a massive match for the Americans and one they're probably feeling pretty good about. After all, they beat Ecuador just three weeks ago. But don't put much weight in that 1-0 win from May 25.
When the U.S. and Ecuador squared off in Frisco, Texas 22 days ago, it was nothing like what we're going to see in Seattle on Thursday. It was barely even a serious match.
The friendly was Ecuador's first and only contest in their Copa America Centenario prep. Their players (and some U.S. players) had just flown in to begin training camp and many were tired after long club seasons. Those players are probably still tired, but they can find another gear for a competitive tournament, 50,000 fans in attendance and a trophy at the end of it. None of that was there in Frisco.
There were 9,893 people in the stands for that friendly, and that number looked generous. It was generally quiet, nothing was on the line and many of the poeple who can't wait to see this quarterfinal probably had no idea that the friendly was being played on that May evening. There was no urgency or jump from either side and all that Ecuadorian pace that will give the Americans problems on Thursday was absent because few players cared enough to sprint with any regularity. That's on top of the several top Ecuador players who didn't even play. It might as well have been a closed-door scrimmage.
For the first 60 minutes of that match, little happened. Neither team pushed forward nor generated chances. The match just existed. That changed in the final half-hour when the Americans' subbed players changed the match, showing the energy and willingness to run at a disinterested and tired Ecuador defense. And to their credit, they found themselves a goal, with Darlington Nagbe doing the honors. But nothing we saw in that match will look anything like what we'll see in the quarterfinals.
Jurgen Klinsmann admitted as much on Wednesday
"It's the not the same team that we played a couple weeks ago," the U.S. manager said. "Antonio Valencia is there, Walter Ayovi is there. But still it was a good test for us that we can play with them and compete with them. It's going to be a very even game. It's going to be a fight until the very last moment. It might go to a penalty shootout and hopefully we'll be prepared for that also."
If you're trying to get a sense of what these teams are and how they match up, you'll have to look to the group stage, take stock of how both teams played and do the comparisons yourself. That's not simple, considering the varying oppositions, travel, weather and circumstances that go into two teams playing in different groups with no other goal than to get out of the group any way possible. But it's what we have to do because their recent meeting told us nothing about how they match up or what to expect in a tournament clash, let alone one with a semifinal spot on the line.
The U.S. might very well win again -- they have a lot going for them -- and they rightly feel confident. But it's about what they've done in the last two weeks, not what happened three weeks ago.
MORE FROM FOX SOCCER
---
---