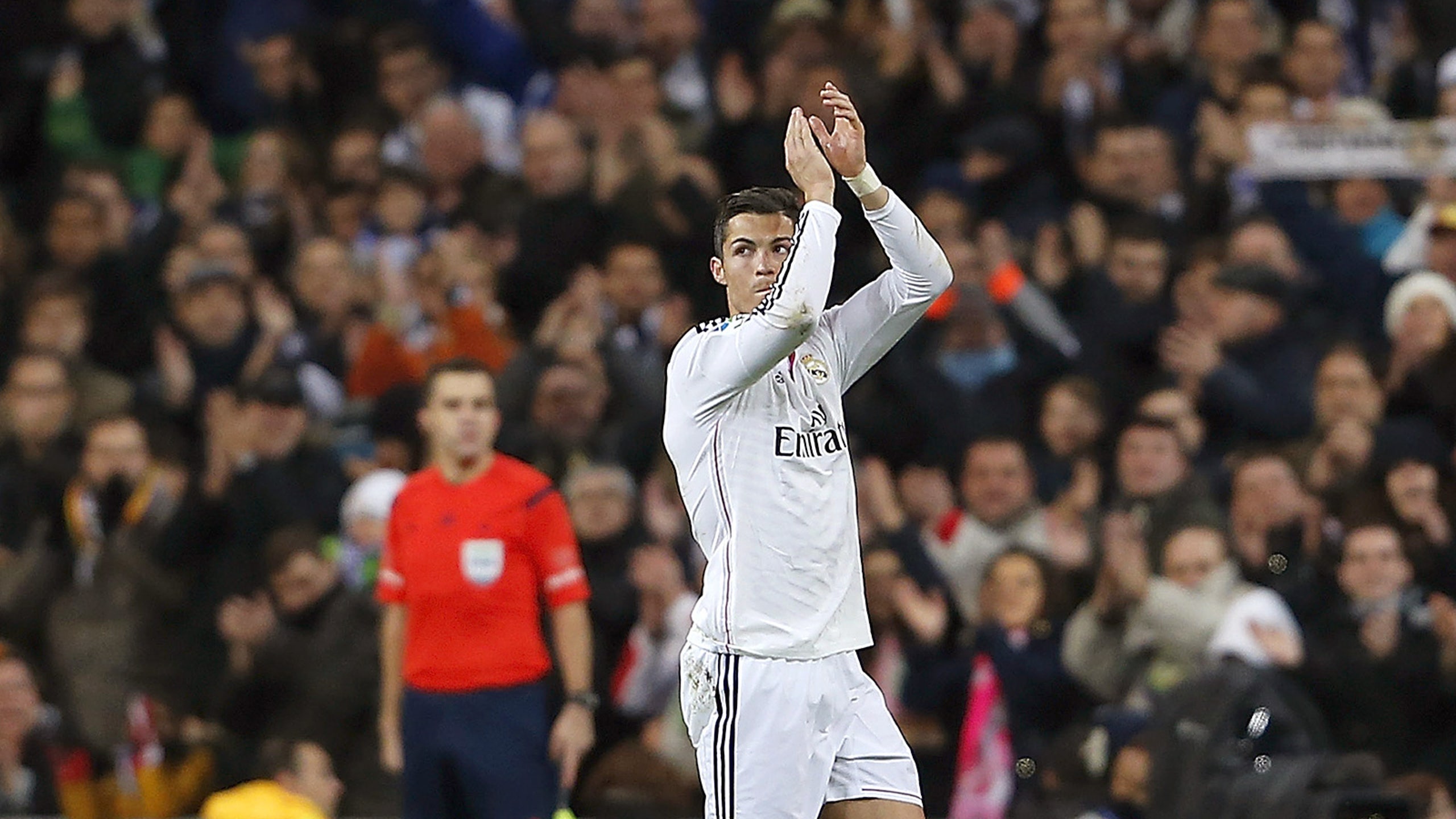 The Spanish football league has denounced abusive chants heard at this weekend's matches
BY foxsports • December 9, 2014
BARCELONA, Spain -- The Spanish football league on Tuesday denounced what it calls chants ''that incite violence'' or ''contain offensive or intimidating messages'' heard during five games played over the weekend.
The league's decision came a week after a Deportivo La Coruna fan died after a massive street fight between radical groups supporting Atletico Madrid and Deportivo.
The league said in a statement it was sending reports on what it considered abusive chants to the government's anti-violence commission for sport.
The five games were: Real Madrid vs. Celta Vigo; Barcelona vs. Espanyol; Deportivo vs. Malaga; Rayo Vallecano vs. Sevilla; and Granada vs. Valencia.
At the Real Madrid match, the league said chants were heard insulting Barcelona, Catalonia and Lionel Messi.
The death of 43-year-old Francisco Javier Romero Taboada after the brawl in Madrid on Nov. 30 has spurred a quick response by authorities.
League president Javier Tebas has since met with government sports authorities to develop a list of clubs that collaborate with radical ''ultra'' groups, and proposed sanctions including point deductions or relegation. New regulations are to go into effect on Monday.
Spain's minister of education, culture and sport told Spanish radio on Tuesday that the government wants to take action against ''symbolic violence.''
''I am aware that football is not tennis or golf and that a stadium of 90,000 people remaining silent isn't realistic,'' Jose Ignacio Wert said. ''But imagine a stadium where the fans support their teams without discrediting the opponent with racist or xenophobic expressions as the objective.''
---